08/05/2012
Democratic Republic of the Congo
Polio Hero
Before dawn on the first day of the National Immunization Days in the Democratic Republic of the Congo, Vaccinator Antoine Ngusu Hely is fully awake despite the early hour.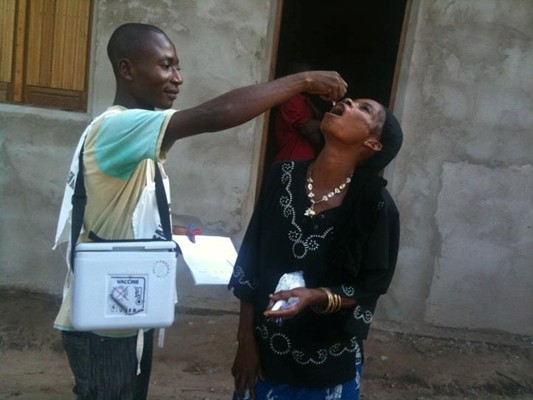 At the health center of Kitutu, a storage site in the health zone of Nyemba in Kalemie, he tells us: "Yesterday evening I programmed the alarm on my phone for 4 AM to make sure that I will be on time at the storage site to gather all my vaccination equipment.
He maintains his dynamic throughout the day. In the evening he has a big smile and expresses his satisfaction. "I didn't meet any family that refused the vaccination."
His fellow vaccinator Kabazo Ildefonso, in the health area of Kalemie's University knows that vaccination affects not only children but also adults. Shortly before leaving his house at 6 AM this morning, he had instructed his wife to get their child immunized but also herself.
Ildefonso's first stop is at the health center Kituku, which also the space to store vaccines and vaccinator equipment. "I didn't want to start my vaccination journey without ensuring that the amount of vaccine is sufficient, that the expiry date of vaccines is good", as he explains.
When we meet him again at the end of the day Ildefonso has a big smile on his face "I am quite satisfied with the work of this first campaign day." And indeed, besides reaching dozens of families in his area of intervention the young man also had to vaccinate staff from international organizations (WFP, UNICEF), NGOs and students of the University of Kalemie. He hopes to reach at least a similar number the following day.
In the Kinshasa area, the vaccination days were launched by a musical group made up of polio survivors.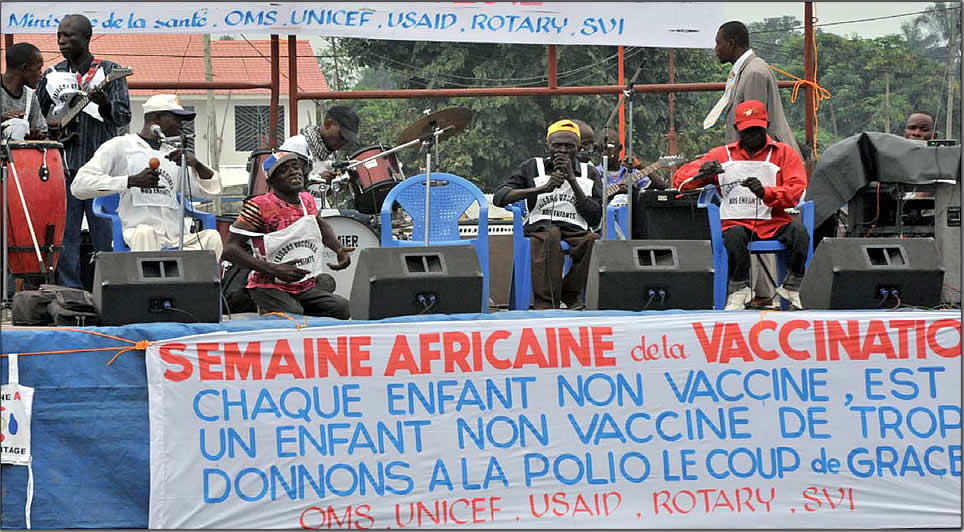 Related
African Vaccination Week in DRC (en français)
Related
---
Related News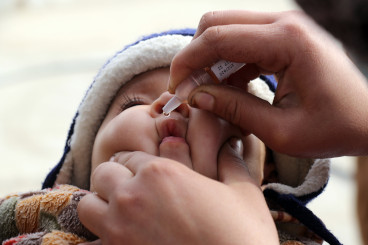 28/01/2022
WHO Executive Board urges intensified efforts to give world one less infectious disease to worry about and work towards sustainability of gains in polio-free countries.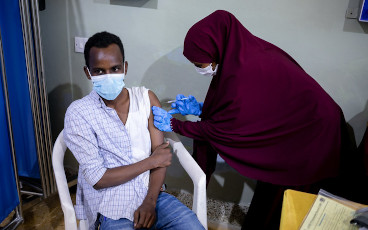 24/01/2022
The support polio teams provide to deliver COVID-19 vaccines underlines the vital role they can play for health priorities beyond polio.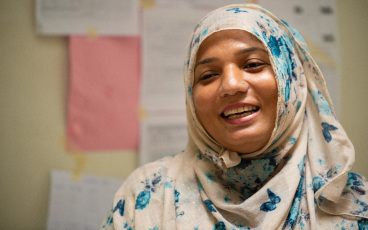 18/01/2022
Soni Farhan's work to eradicate polio has been as healing for her as it has been for the children she's determined to help.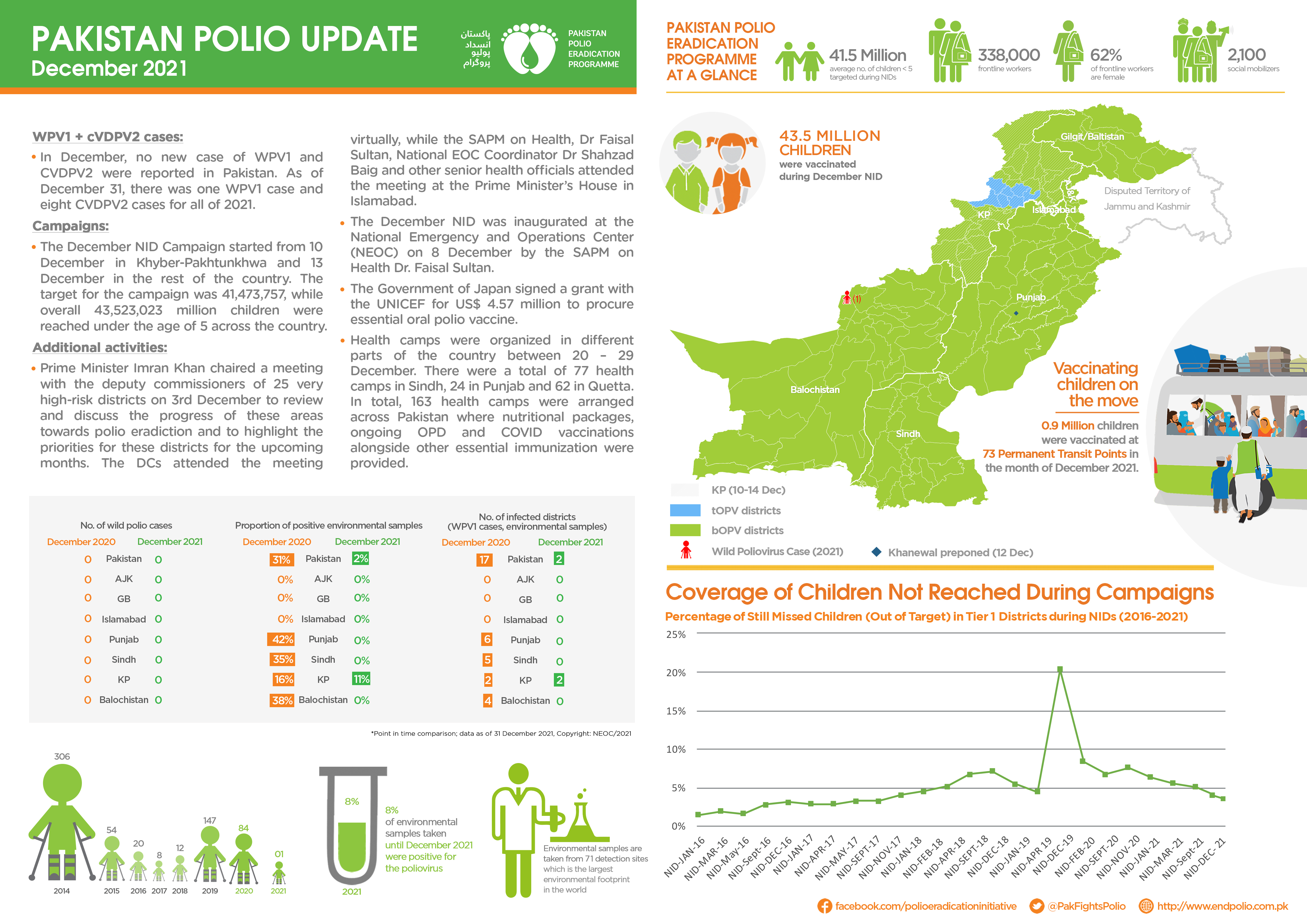 13/01/2022
Update on polio eradication efforts in Pakistan for December 2021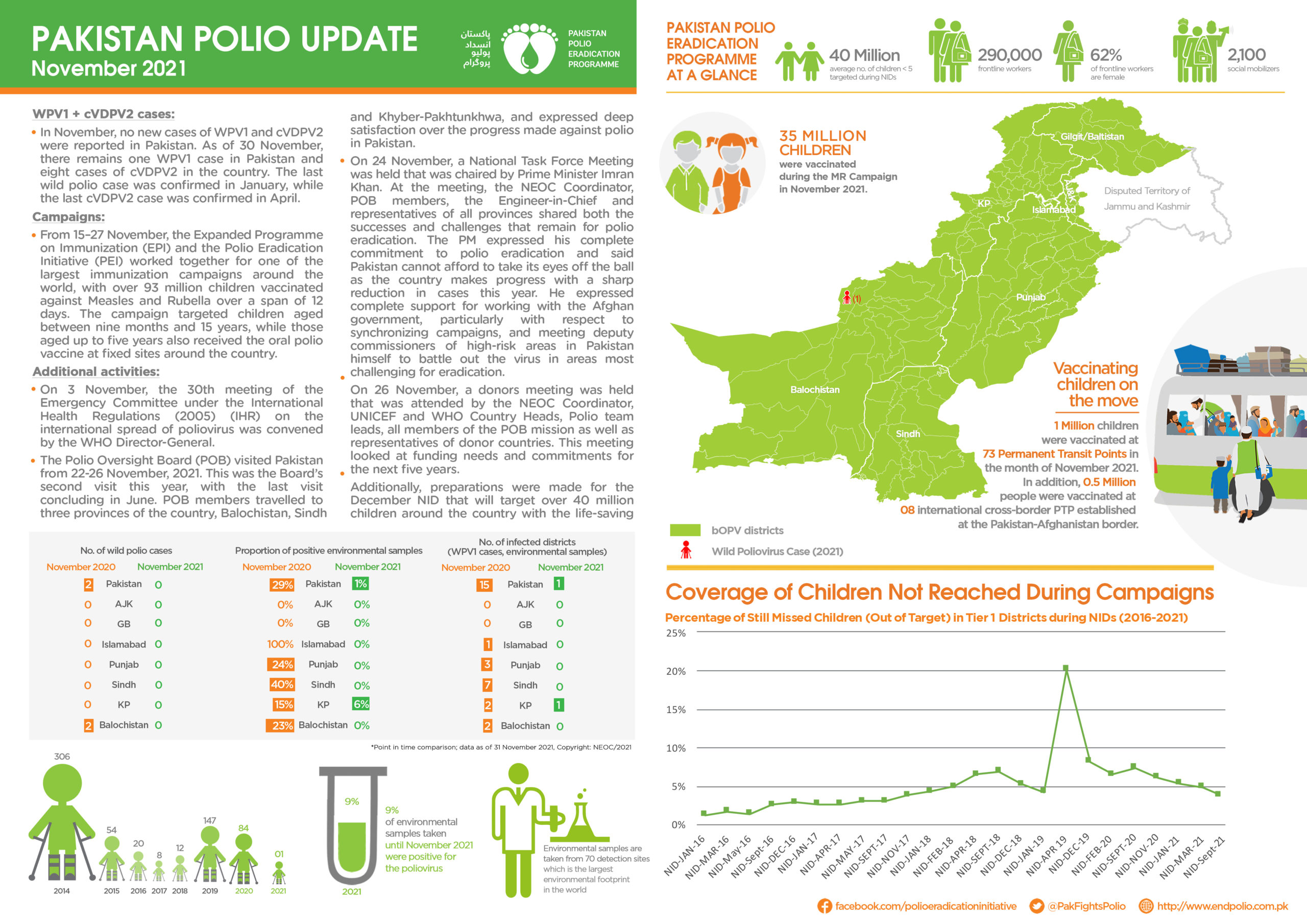 21/12/2021
Update on polio eradication efforts in Pakistan for November 2021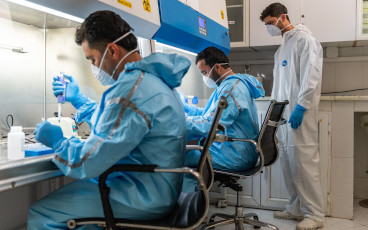 20/12/2021
2021 may go down in history as the turning point in the global effort to eradicate polio.