12/07/2013
Democratic Republic of the Congo
A common package for children's health
DRC prepares for mass polio vaccination campaign, de-worming, administration of Vitamin A and registering births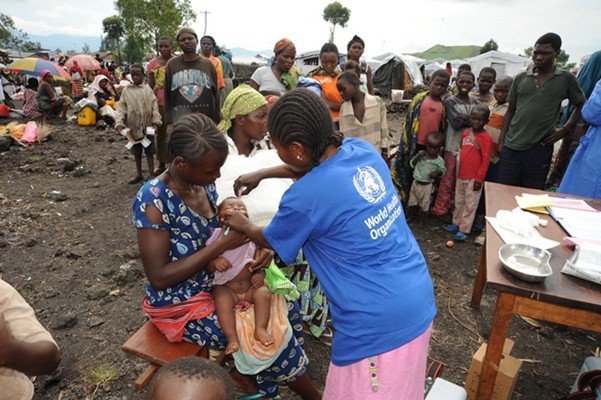 KINSHASA – More than a year after a child was last paralyzed by wild poliovirus in the country, the Democratic Republic of the Congo is preparing for a nation-wide polio immunization campaign on 11-13 July. Aiming to reach 16 million children under the age of five years, the campaign is essential to keep DRC polio-free. The campaign involves 19,000 social mobilizers to inform and involve communities, 90,000 vaccinators and more than 50,000 health workers giving de-worming tablets and Vitamin A supplements. For the first time in DRC, large-scale birth registration will be carried out, targeting 117 'zones de santé' or health zones.
More [PDF] in French
Related
Related
---
Related News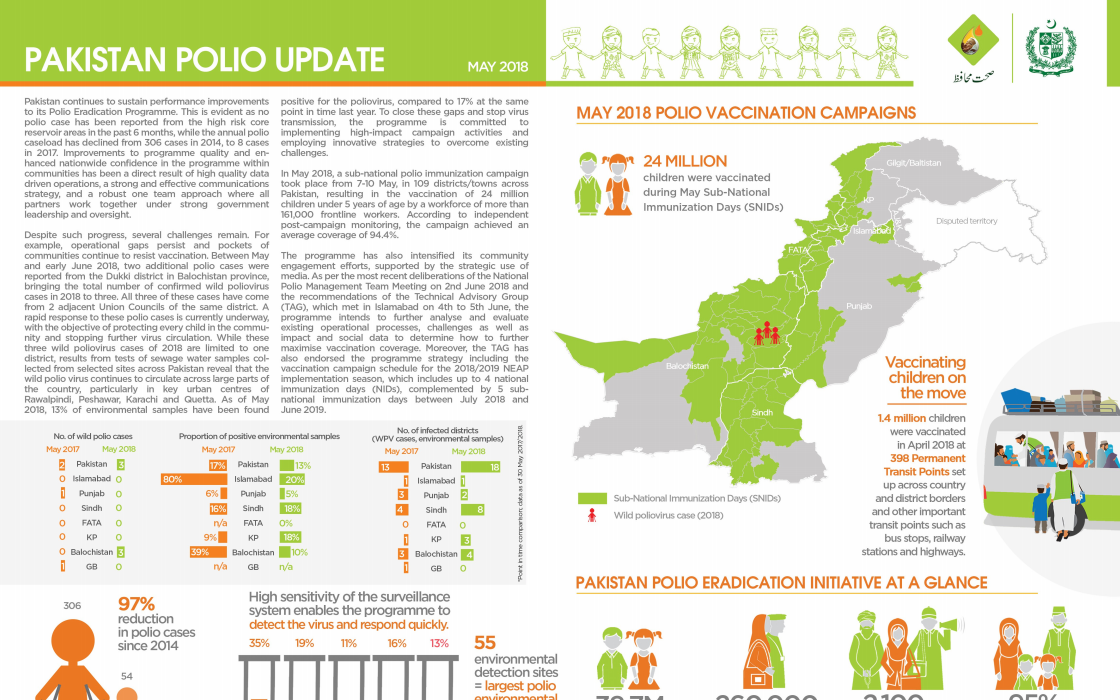 18/07/2018
Update on polio eradication efforts in Pakistan for May 2018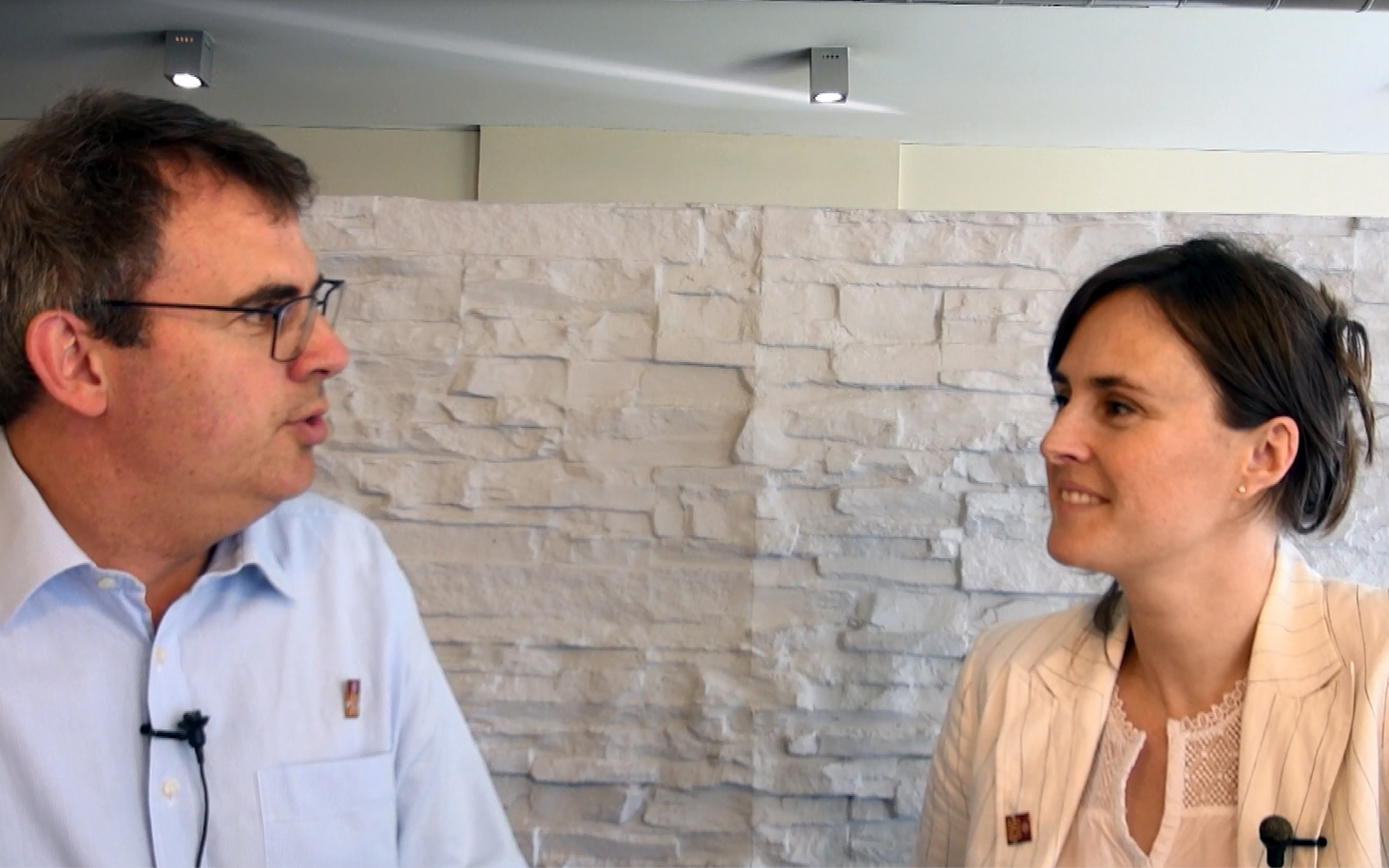 12/07/2018
Honorine Mollard Billard, Polio Eradication Officer at WHO, speaks to us about critical country support to vaccination campaigns in Lao PDR and why it is important for polio-free countries to maintain high immunity.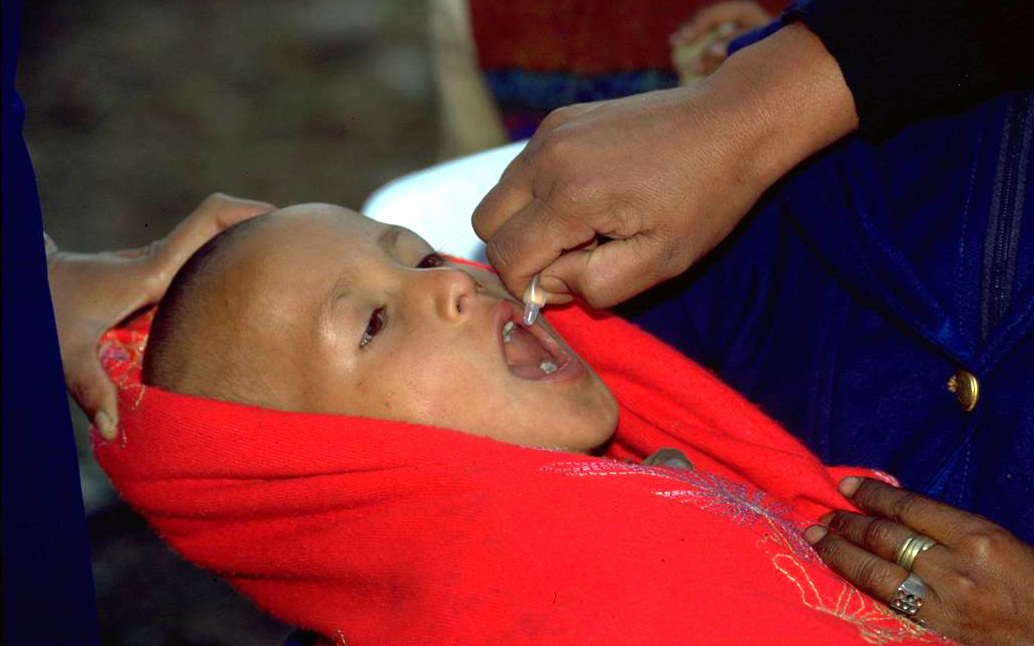 12/07/2018
Government launches emergency measures to prevent children from lifelong paralysis.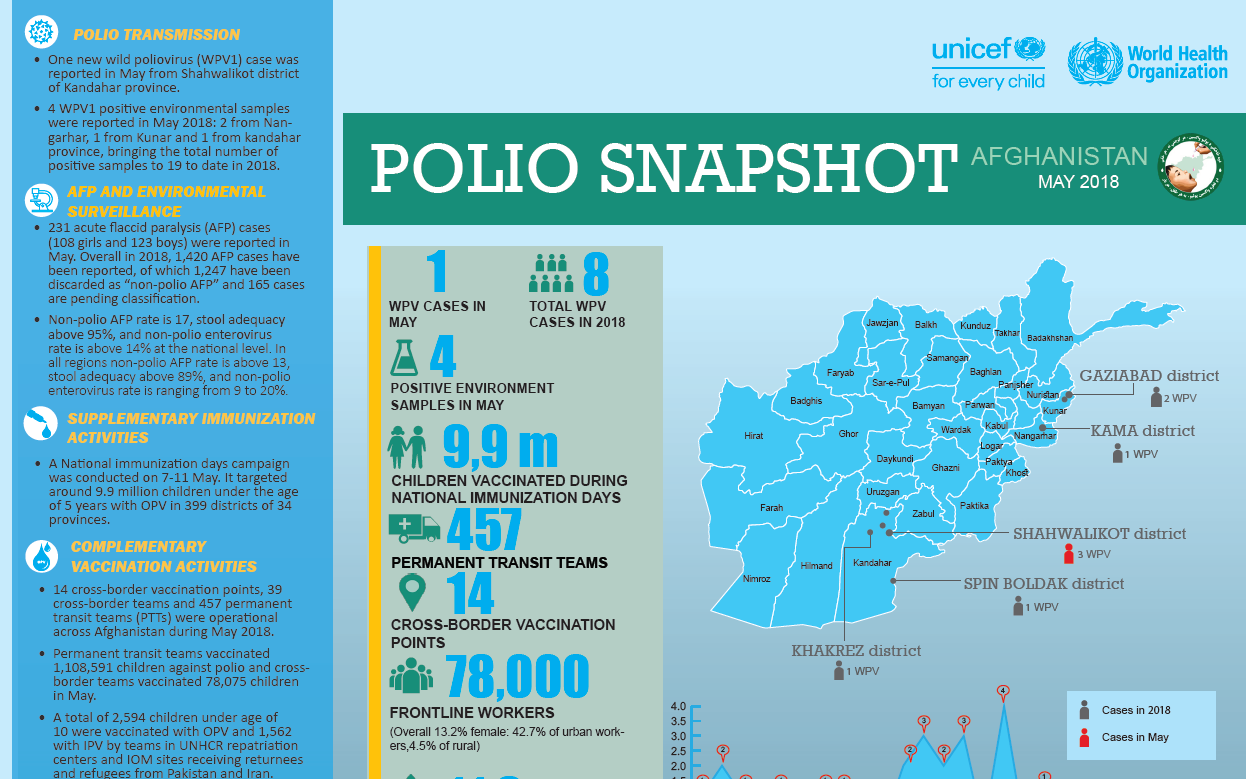 10/07/2018
Update on polio eradication efforts in Afghanistan for May 2018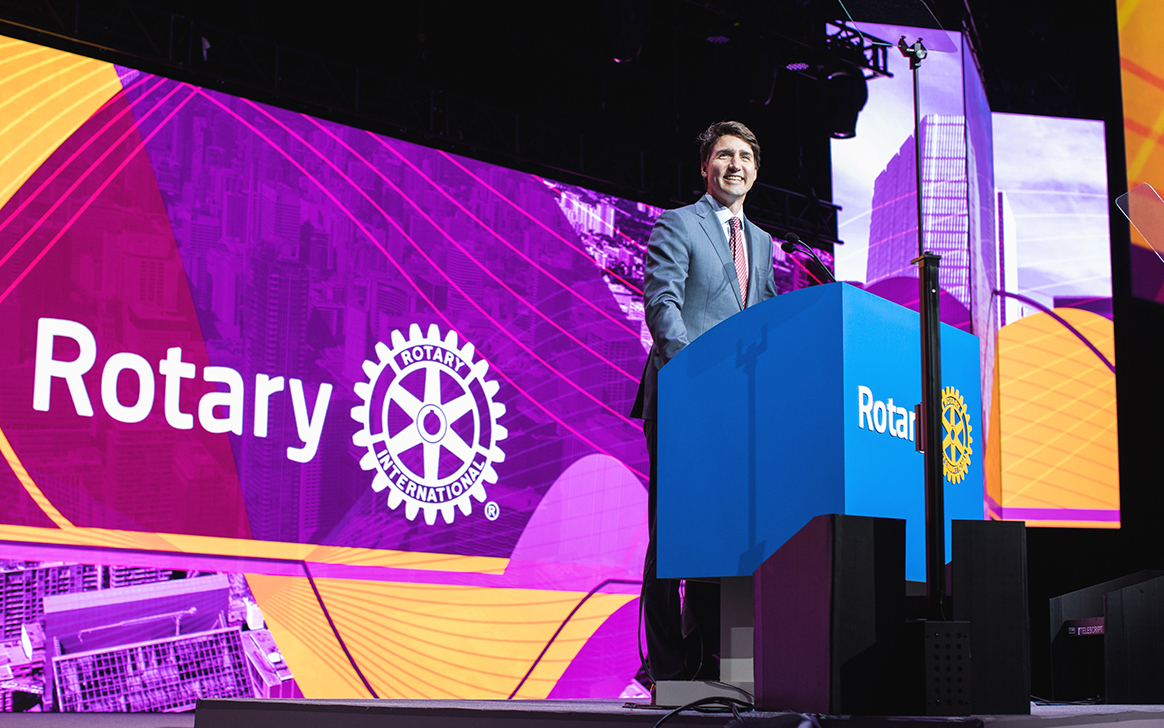 29/06/2018
Prime Minister Justin Trudeau and Canada's continued support for polio eradication celebrated at the 2018 Rotary International Convention.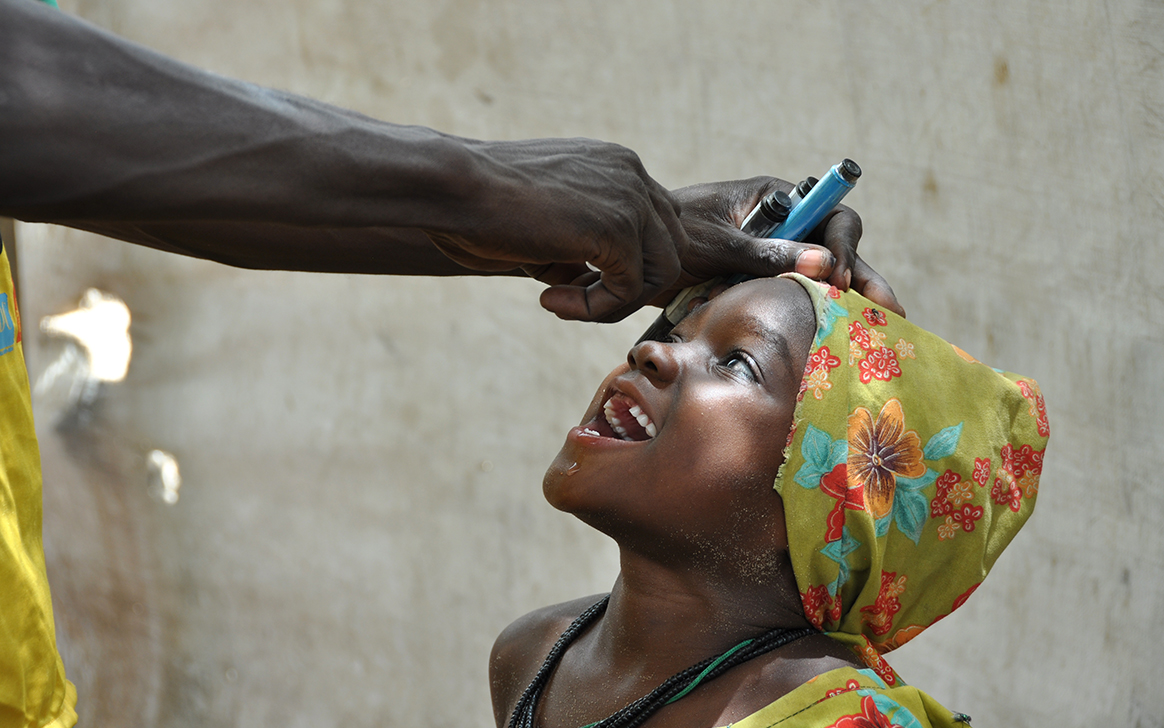 29/06/2018
In the sahel surrounding Lake Chad, health workers provide vaccines to refugees and internally displaced people.