Polio Gender Champions
The Global Polio Eradication Initiative (GPEI) recognizes that both gender responsive programming and organizational change are key to gender mainstreaming. Polio eradication interventions cannot effectively reach every last child unless informed by sex-disaggregated data and gender-sensitive analysis.
The Gender Champion for Polio Eradication is a concrete effort to build off of the current movement by high-level, national and international gender champions and to highlight the role of gender in achieving polio eradication, by committing to the GPEI Gender Equality Strategy and supporting its full implementation.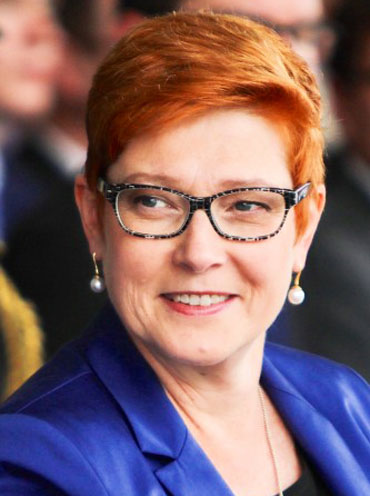 "The Australian Government is proud to announce its continued commitment to achieve a world free of polio. In doing so, we recognize the crucial role that women play at all levels in eradicating polio. We all must commit to working toward a world where women and children are free from discrimination, and the GPEI's Gender Equality Strategy is a concrete step to reach gender equality and women's empowerment."
I support the GPEI Gender Strategy as a concrete effort to highlight the role of gender in polio eradication.
I commit to:
• Advocate for women's full and meaningful participation and leadership at all levels of the polio programme.
• Recognise the vital role of women as front line workers in the fight against polio in my engagement with partner governments and highlight the support they need to carry out their vital work safely and effectively.
Senator Hon Marise Payne, Australian Minister for Foreign Affairs and Minister for Women.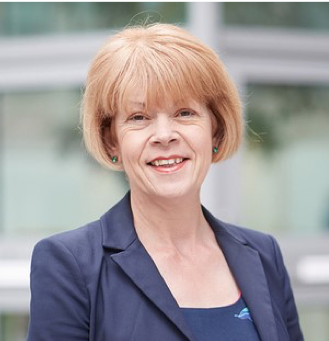 "The UK envisions a world safe and secure from global health threats posed by infectious diseases, but until every strain of polio is eradicated worldwide, no child is safe. The UK is at the forefront to support countries to deliver routine immunization and reach underserved zero-dose children. I am proud of the role UK aid plays, supporting over 450 million polio vaccinations a year.
Women are absolutely critical to the success of the polio programme; polio eradication will not be achieved unless we redouble our efforts to ensure women's participation is maximized and that the polio programme connects with women in polio-affected communities. Beyond polio, this has the potential to provide women with greater social and economic opportunities. We need actions not just words, and I pledge to use my role to ensure that together we tackle gender-related barriers.  Investing in disaggregating and analysing data by gender will be key, as will be ensuring close attention is paid to the protection and empowerment of frontline polio workers."
I support the GPEI Gender Equality Strategy as a concrete effort to highlight the role of gender in polio eradication.
I commit to:
Use social media channels to raise awareness of the role of women in the fight against polio

Hold an annual FCDO event to celebrate women in the frontline of tackling polio.
Wendy Morton, Minister of European Neighbourhood and the Americas, Foreign, Commonwealth & Development Office (FCDO), UK 
Other Gender Champions