Polio Gender Champions
The Global Polio Eradication Initiative (GPEI) recognizes that both gender responsive programming and organizational change are key to gender mainstreaming. Polio eradication interventions cannot effectively reach every last child unless informed by sex-disaggregated data and gender-sensitive analysis.
The Gender Champion for Polio Eradication is a concrete effort to build off of the current movement by high-level, national and international gender champions and to highlight the role of gender in achieving polio eradication, by committing to the GPEI Gender Equality Strategy and supporting its full implementation.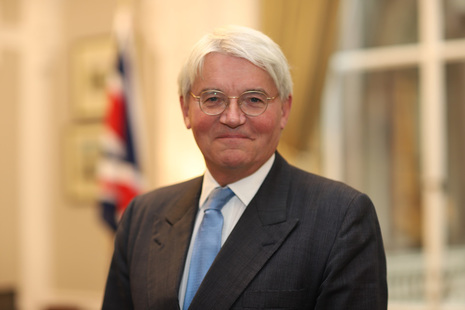 "The success of GPEI can in large part be attributed to the extraordinary efforts and dedication of the female health workers that work tirelessly to vaccinate children in their communities. The right of both boys and girls to access vaccines is fundamental and underpins GPEI's ability to eradicate polio and to ensure that all children have access to vaccines, irrespective of where they happen to live and their gender. I'm proud that the GPEI places such emphasis on understanding global health through the eyes of girls and women and it is a privilege to support GPEI's efforts to achieve gender equality and the empowerment of women in its efforts to eradicate polio and beyond."
I support the GPEI Gender Equality Strategy by committing to:
Champion gender-related issues in official speeches and in conversations with my counterparts in other countries
Use social media wherever possible to shine a light on gender disparities in the world of global health
The Rt Hon Andrew Mitchell, MP, Minister of State (Development and Africa), United Kingdom
Other Gender Champions