Current Contributions and Pledges, 2013-2019
On 25 April 2013, the GPEI held a Global Vaccine Summit in Abu Dhabi, United Arab Emirates. Global leaders, donor nations and polio-affected countries signalled their support for polio eradication by pledging over US$ 4 billion towards the budget.  By April 2016, the GPEI had received US$ 4.0 billion in contributions and was tracking an additional US$ 1.7 billion in pledges, resulting in a best case gap of US$ 1.3 billion against the US$ 7.0 billion budget for the 2013-2019 period. For an update on the status of the funds pledged at the Vaccine Summit, click here.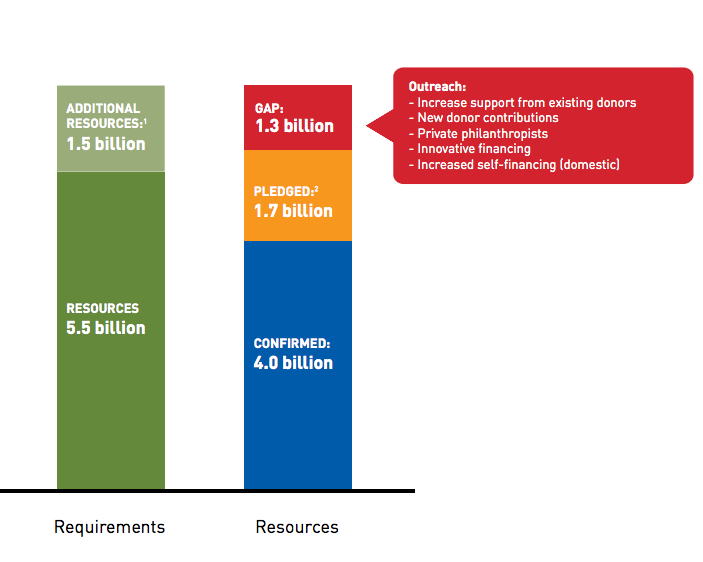 As of May 2016
¹ Based on the 2015 MTR and the 2015/2016 GPEI budget review process.
² Based on the breakdown of pledges made to the GPEI at the April 2013 Vaccine Summit as well as additional pledges made since the Vaccine Summit; includes carry-forward.

Annual Funding Overview
The financing section of the GPEI Annual Report profiles the public and private donors who have contributed and provides a brief summary of funding highlights for the year.