29/10/2013
Syrian Arab Republic
Polio Cases Confirmed in the Syrian Arab Republic
10 cases confirmed following investigation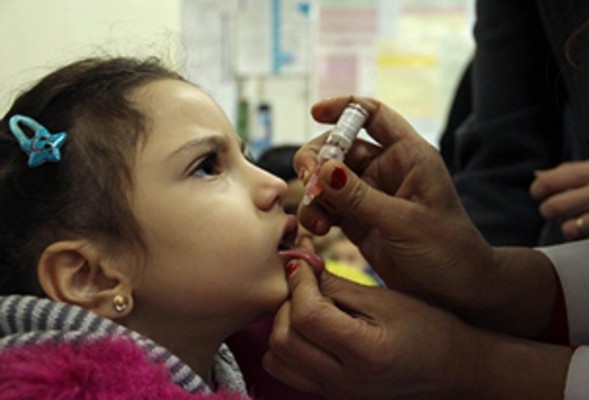 Following reports of a cluster of 22 acute flaccid paralysis (AFP) cases on 17 October 2013 in the Syrian Arab Republic, wild poliovirus type 1 (WPV1) has been isolated from ten of the cases under investigation. Final genetic sequencing results are pending to determine the origin of the isolated viruses. WPV had not been detected in Syria since 1999.
Most of the cases are very young (aged <2 years), and were un- or under-immunized. Estimated immunization rates in Syria declined from 91% in 2010 to 68% in 2012.
Even before this laboratory confirmation, health authorities in Syria and neighbouring countries had begun the planning and implementation of a comprehensive outbreak response. On 24 October, an already-planned large-scale supplementary immunization activity (SIA) was launched in Syria to vaccinate 1.6 million children against polio, measles, mumps and rubella, in both government-controlled and contested areas. Implementation of an SIA in Deir Al Zour province promptly commenced when the first 'hot cases' had been reported. Larger-scale outbreak response across Syria and neighbouring countries is anticipated to begin in early November, to last for at least six to eight months depending on the area and based on evolving epidemiology.
Given the current situation in Syria, frequent population movements across the region and subnational immunity gaps in key areas, the risk of further international spread of WPV1 across the region is considered to be high. A surveillance alert has been issued for the region to actively search for additional potential cases.
WHO's International Travel and Health recommends that all travelers to and from polio-infected areas be fully vaccinated against polio.
Related
---
Related News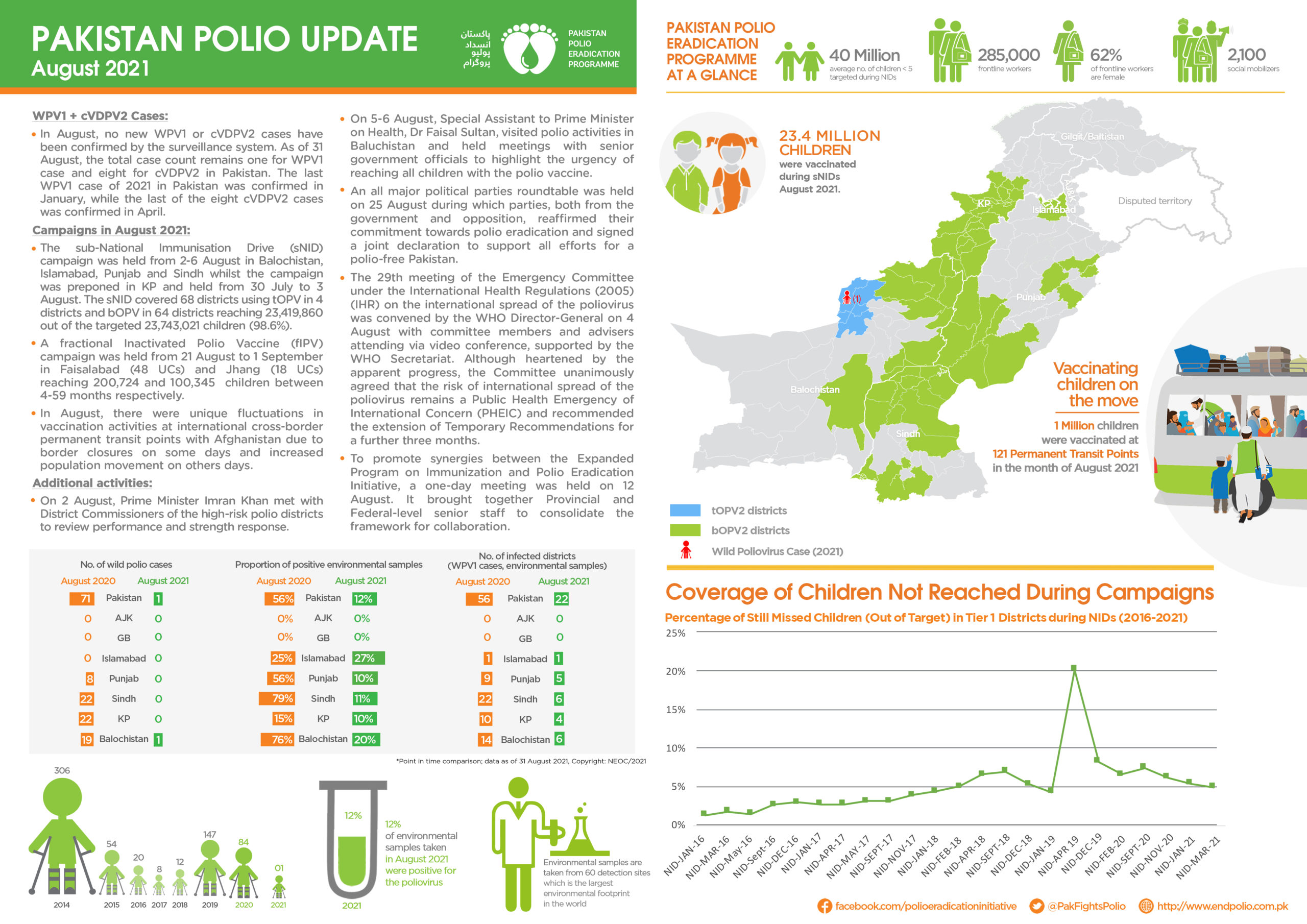 14/09/2021
Update on polio eradication efforts in Pakistan for August 2021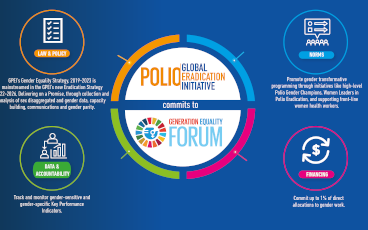 14/09/2021
GPEI joins the 5-year action journey to achieve irreversible progress towards gender equality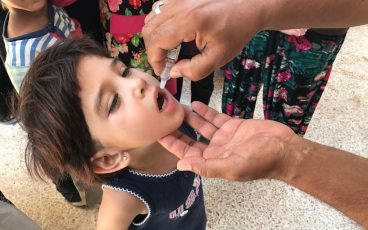 07/09/2021
07 September 2021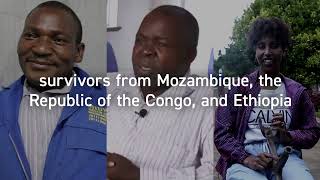 27/08/2021
Three polio survivors from Mozambique, Congo and Ethiopia share their experiences of living with the effects of disease, and their hope for a polio-free world.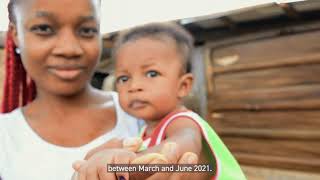 27/08/2021
Learn how the type 2 novel oral polio vaccine (nOPV2) is being rolled out across Africa to help more sustainably address outbreaks of a non-wild form of polio, cVDPV2, and protect children across the continent.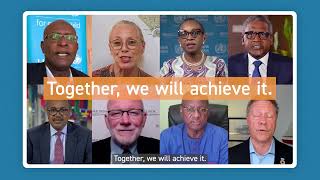 27/08/2021
Despite success against wild polio in the African region, outbreaks of the non-wild form of polio, cVDPV2, continue. With continued country commitment to eradication, a future where no child in Africa is paralysed by the virus is possible.