China: two years on
Revisiting the country's model outbreak response on the second anniversary of their last case of polio
It was in July 2011 that the first case of wild poliovirus in 12 years was detected in China. By October – just three months later – the country had a put a stop to the virus. How did they do that? With a massive outbreak response.
In particular, the rapidity of China's response was critical to their success against the disease. China promptly mobilized significant human and financial resources and welcomed support from technical agencies in the management of the outbreak. Now, with two years passed since their most recent case, China, and the entire WHO Western Pacific Region, remains polio-free.
The country continues to be on the lookout for polio cases – like any country, it remains at risk of re-importation as long as polio exists anywhere in the world. In March and May this year, mass polio vaccination rounds were held in Xinjiang province (the former epicentre of the outbreak), targeting an average of 1.7 million children under four years of age.
Related
---
Related News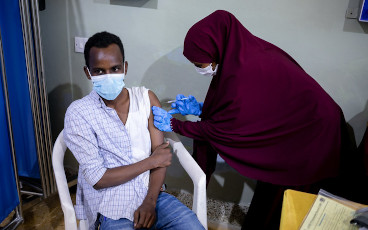 24/01/2022
The support polio teams provide to deliver COVID-19 vaccines underlines the vital role they can play for health priorities beyond polio.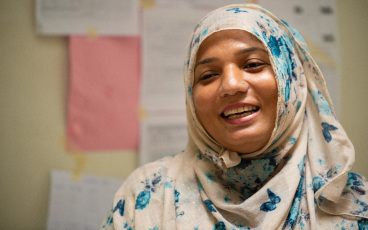 18/01/2022
Soni Farhan's work to eradicate polio has been as healing for her as it has been for the children she's determined to help.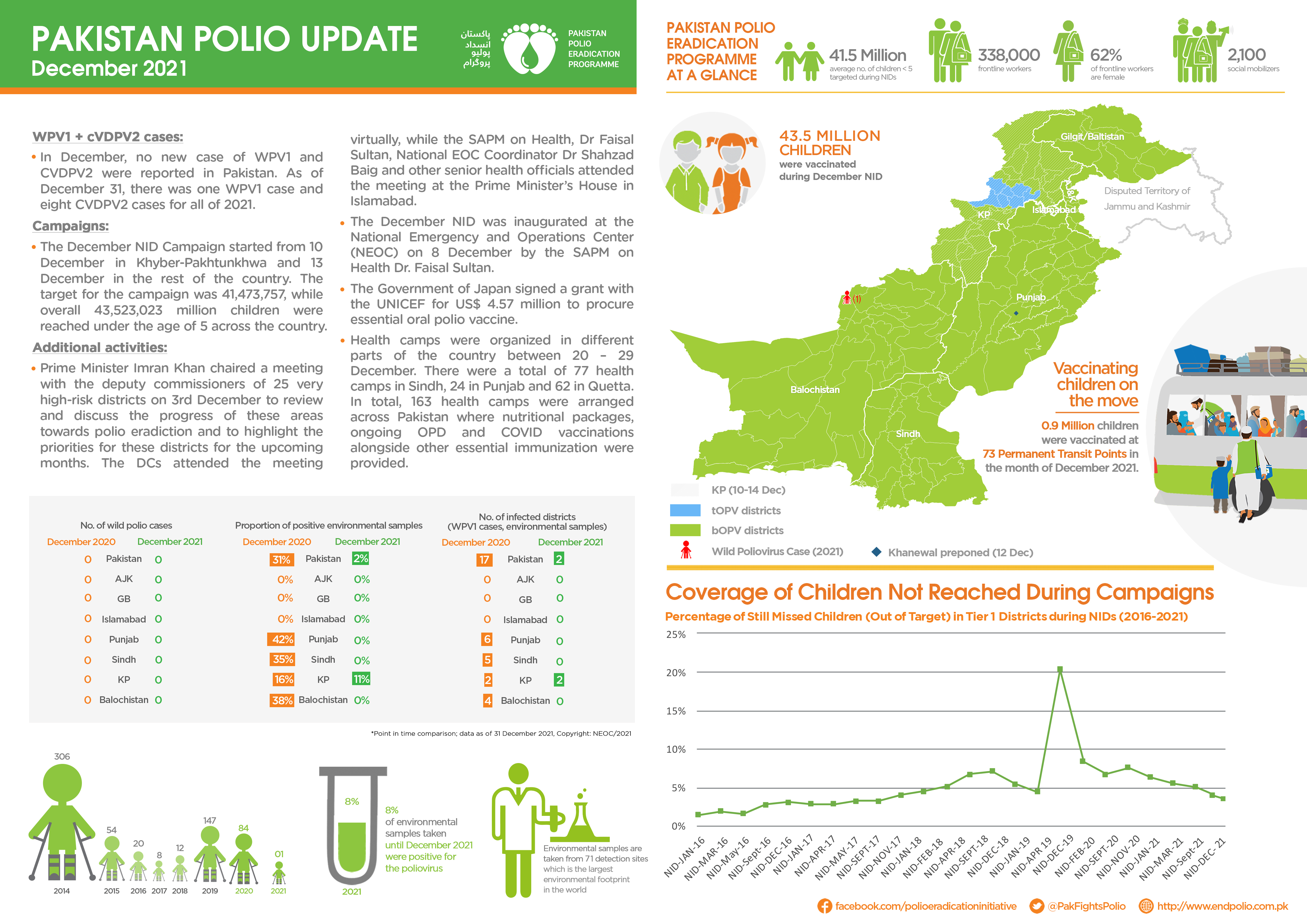 13/01/2022
Update on polio eradication efforts in Pakistan for December 2021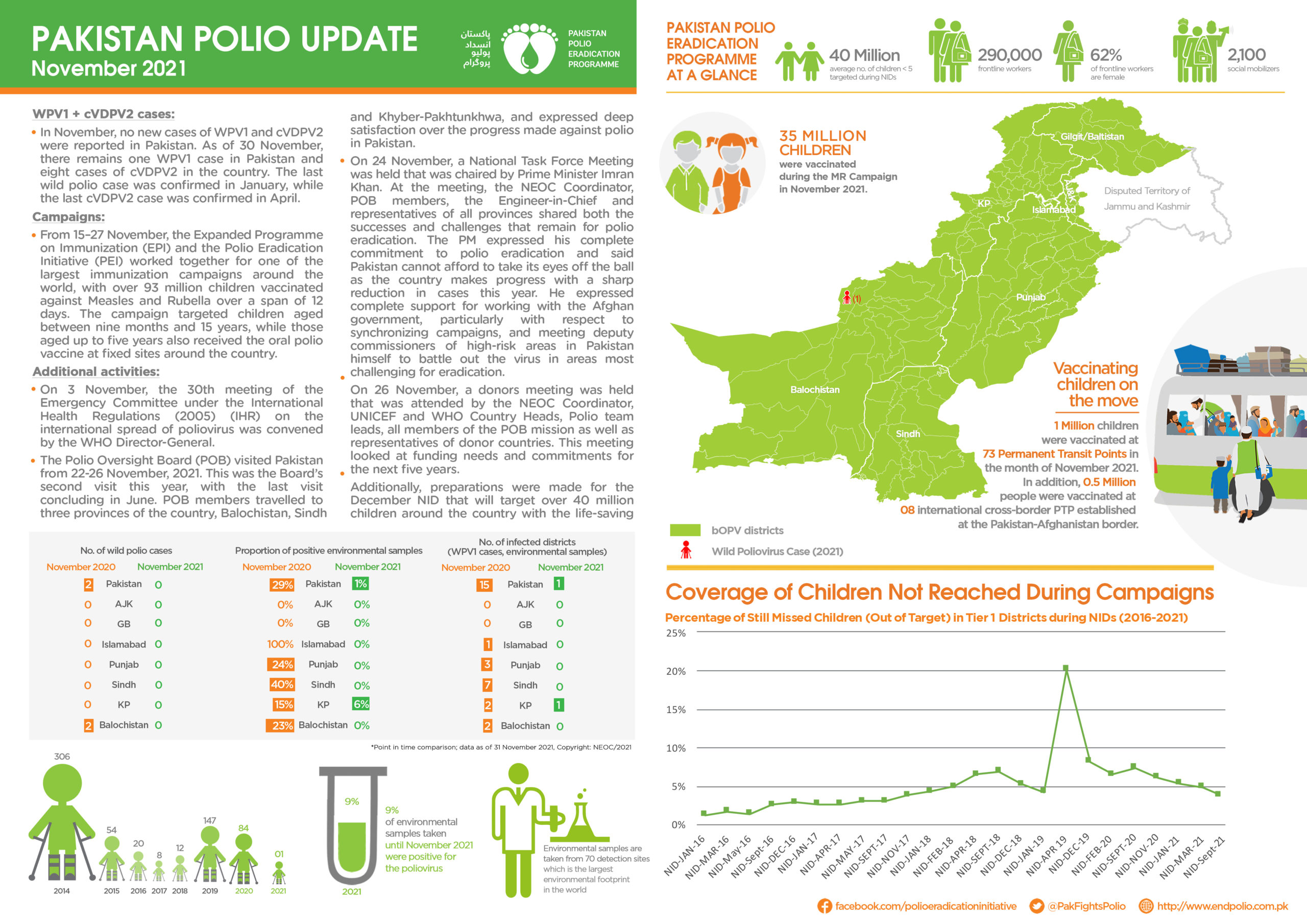 21/12/2021
Update on polio eradication efforts in Pakistan for November 2021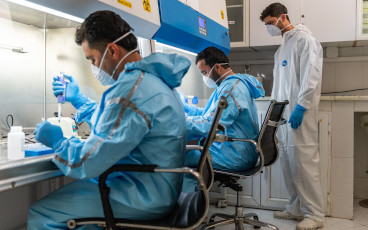 20/12/2021
2021 may go down in history as the turning point in the global effort to eradicate polio.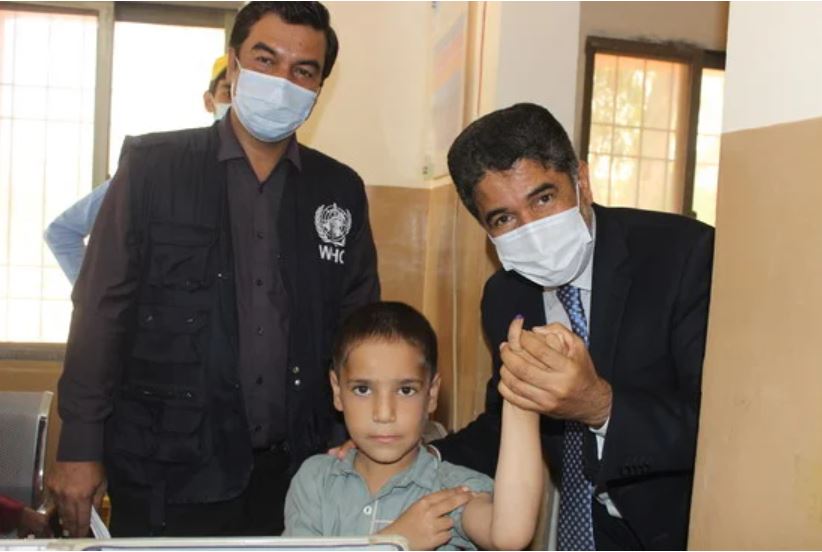 16/12/2021
High level commitment to ending polio in Pakistan by regional UN leadership