Current Contributions and Pledges, 2013-2020
On 12 June 2017 during Rotary International's Convention in Atlanta, at an event titled "Drop to Zero", global leaders recommitted to the importance of a polio-free world, celebrated the incredible progress made so far and pledged financial support, totaling US$1.2 billion against the additional US$1.5 billion needed to finally eradicate polio. These new funds, along with those previously committed over the 2013-2017 period, leave a funding gap of US$300 million out of US$7 billion until 2020. The GPEI will continue to work with partners to ensure the remaining funding gap is fully financed.
Meeting GPEI's funding requirements, 2013-2020
(All figures in US$)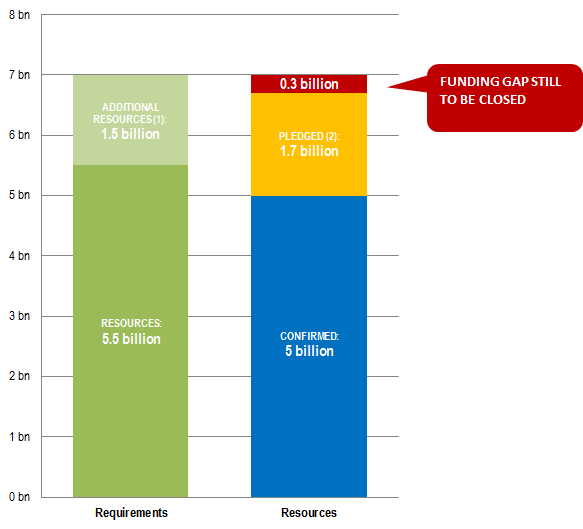 Learn more about current contributions and pledges
Annual Funding Overview
The financing section of the GPEI Annual Report profiles the public and private donors who have contributed and provides a brief summary of funding highlights for the year. Read the latest Annual Report.