28/02/2018
Endemic countries, Social mobilization, Vaccination campaigns
Pakistan
Pakistan Polio Update – January 2018
Update on polio eradication efforts in Pakistan for January 2018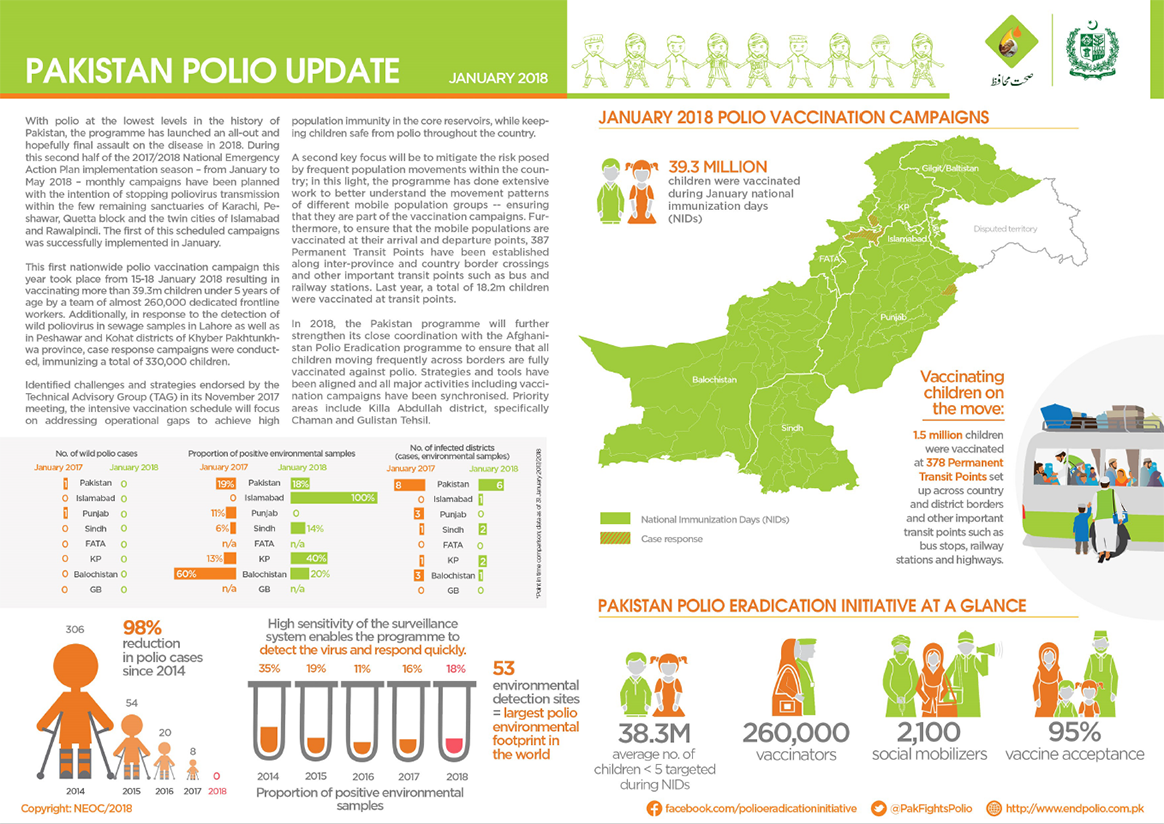 The Pakistan polio snapshot gives a monthly update on key information and activities of the polio eradication initiative in Pakistan.
In January:
No new cases of wild poliovirus (WPV1) were detected.
More than 39 million children were vaccinated against poliovirus by a team of almost 260 000 dedicated frontline workers.
Teams at transit points and borders successfully vaccinated 1.5 million children.
---
Related News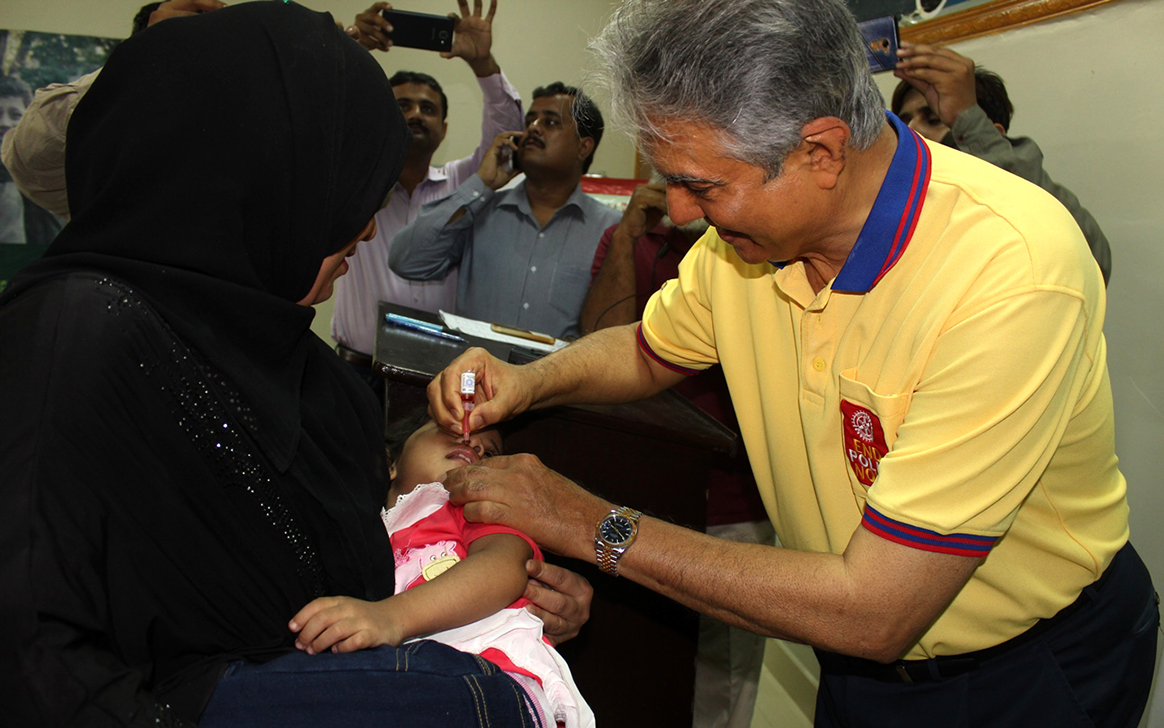 19/05/2018
In Karachi, Pakistan, Rotary PolioPlus activities are building community trust.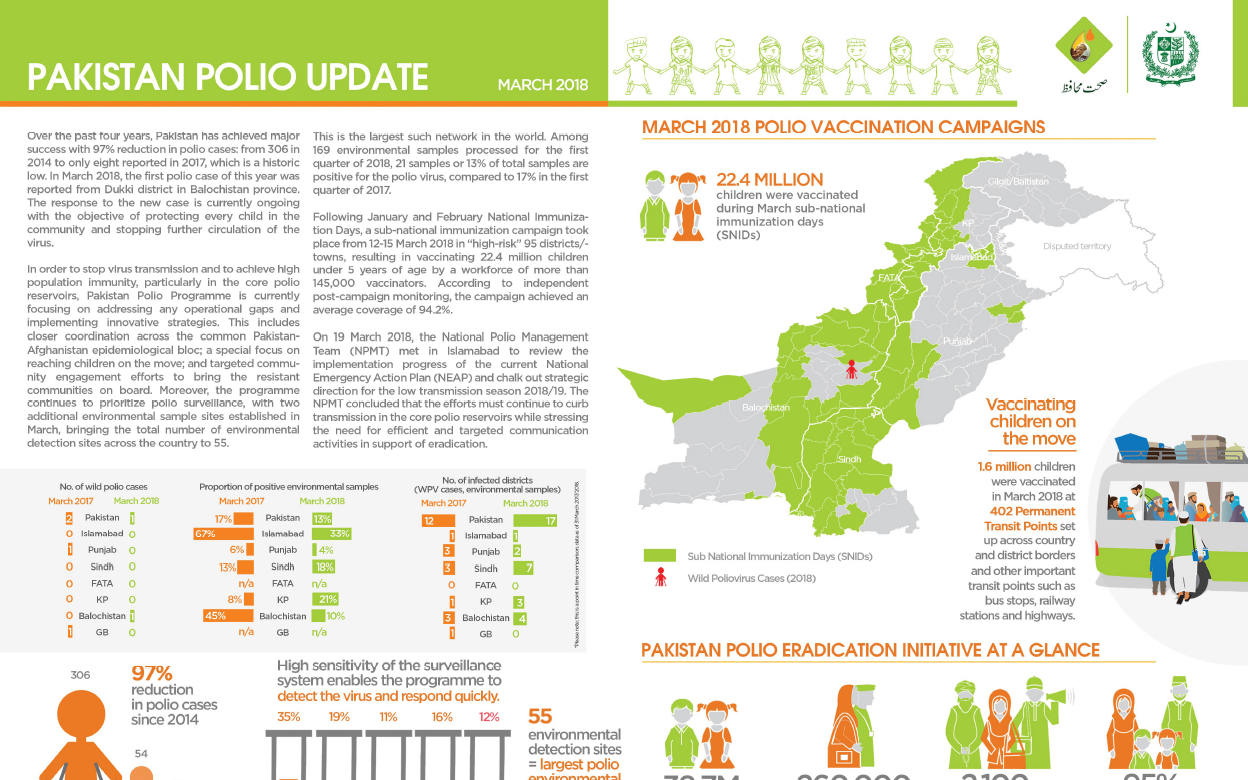 10/05/2018
Update on polio eradication efforts in Pakistan for March 2018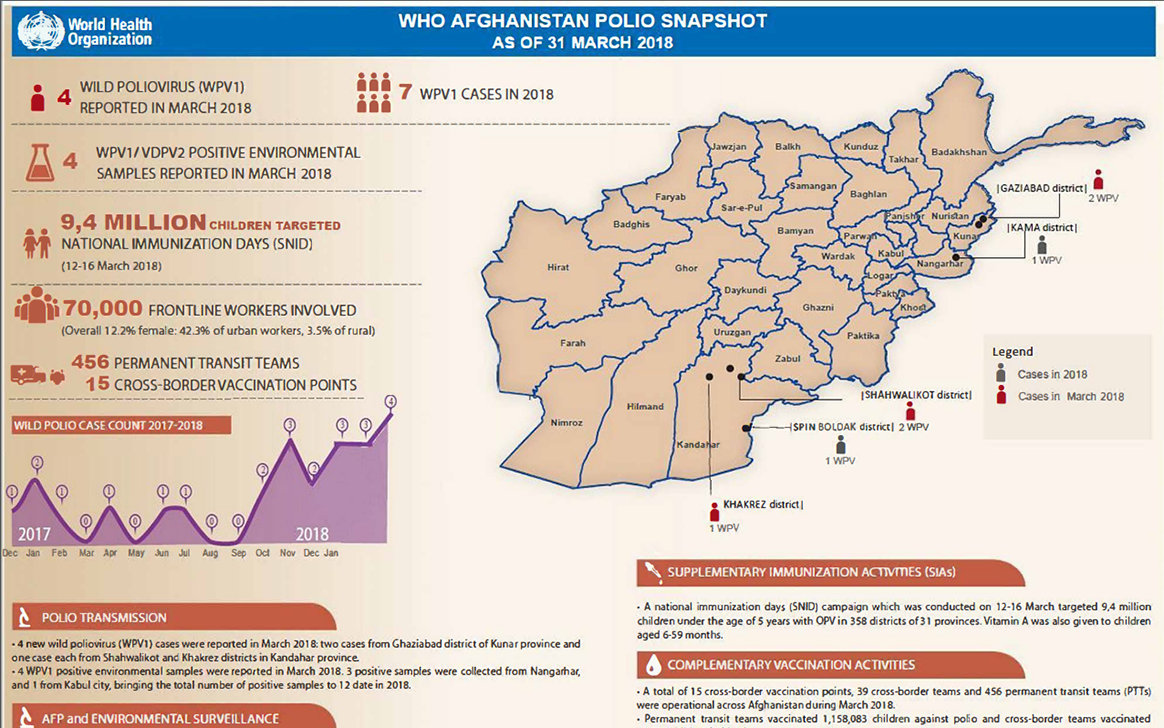 09/05/2018
Update on polio eradication efforts in Afghanistan for March 2018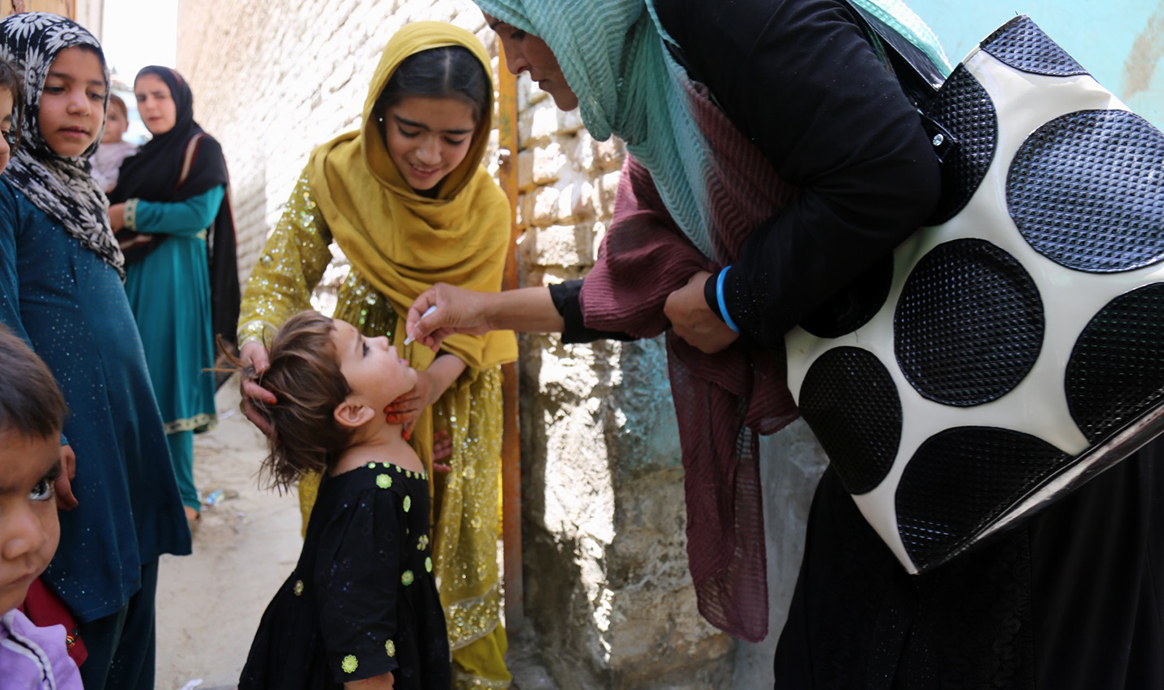 08/05/2018
Contributions to WHO and UNICEF will help end polio in Afghanistan, and fund global eradication efforts.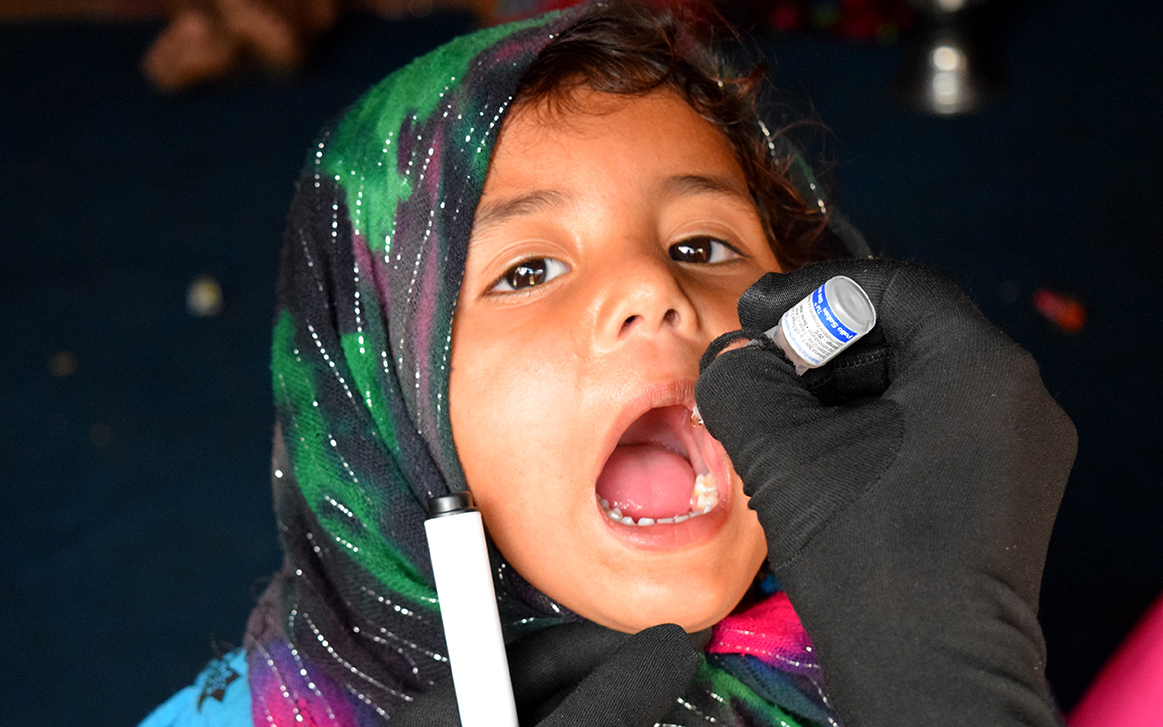 26/04/2018
This World Immunization Week, let's take a few moments to remember what our world really looked like before vaccines.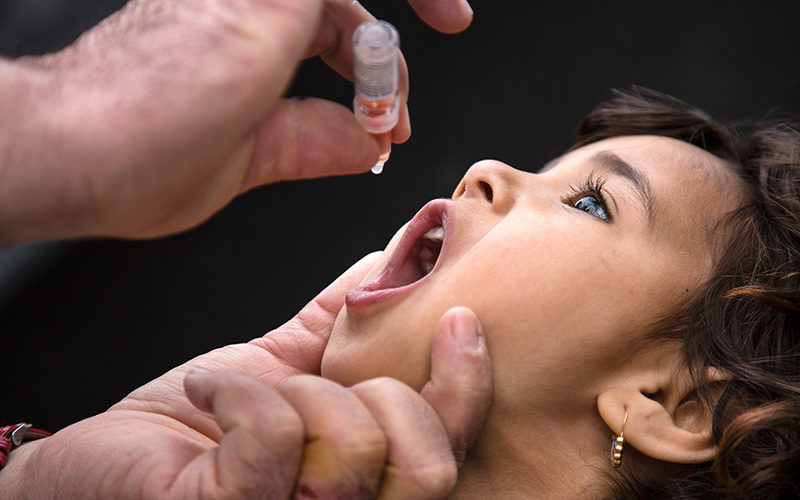 25/04/2018
In Iraq, polio vaccinators work to protect conflict-affected children.