02/11/2018
Endemic countries, Social mobilization, Vaccination campaigns
Pakistan
Pakistan polio update – September 2018
Update on polio eradication efforts in Pakistan for September 2018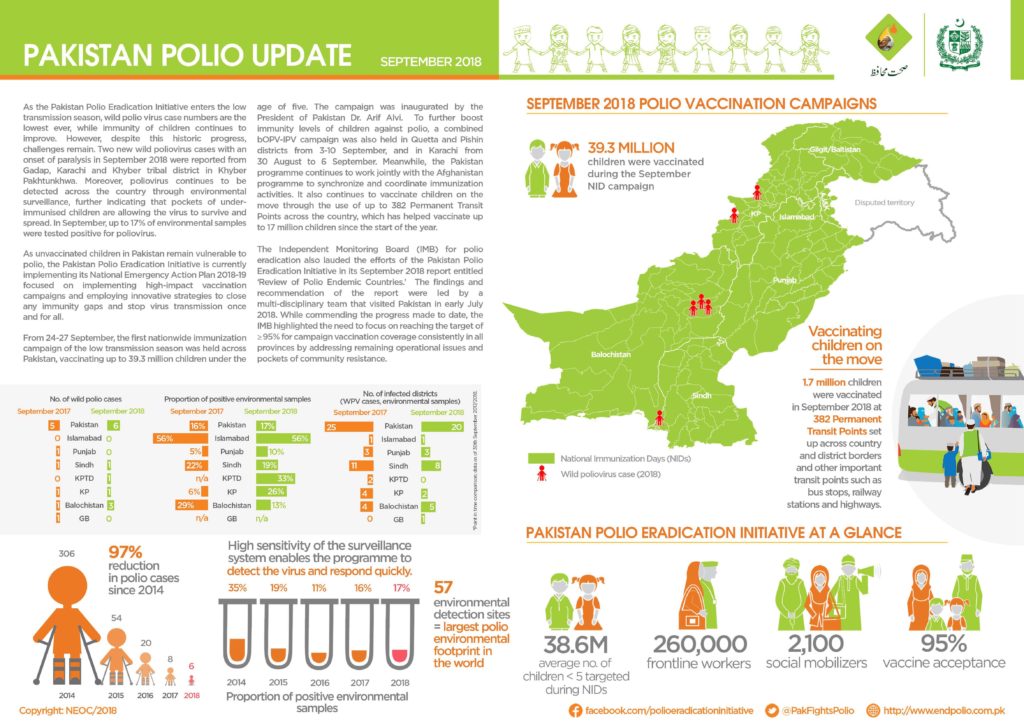 In September:
There was one new case of wild poliovirus (WPV1) reported.
39.3 million children were vaccinated during September National Immunization Day (NID) campaign.
1.7 million children were vaccinated in September 2018 at 382 Permanent Transit Points (PTPs) set up across the country and its borders."
---
Related News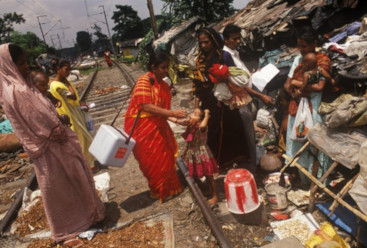 19/11/2018
What did we learn?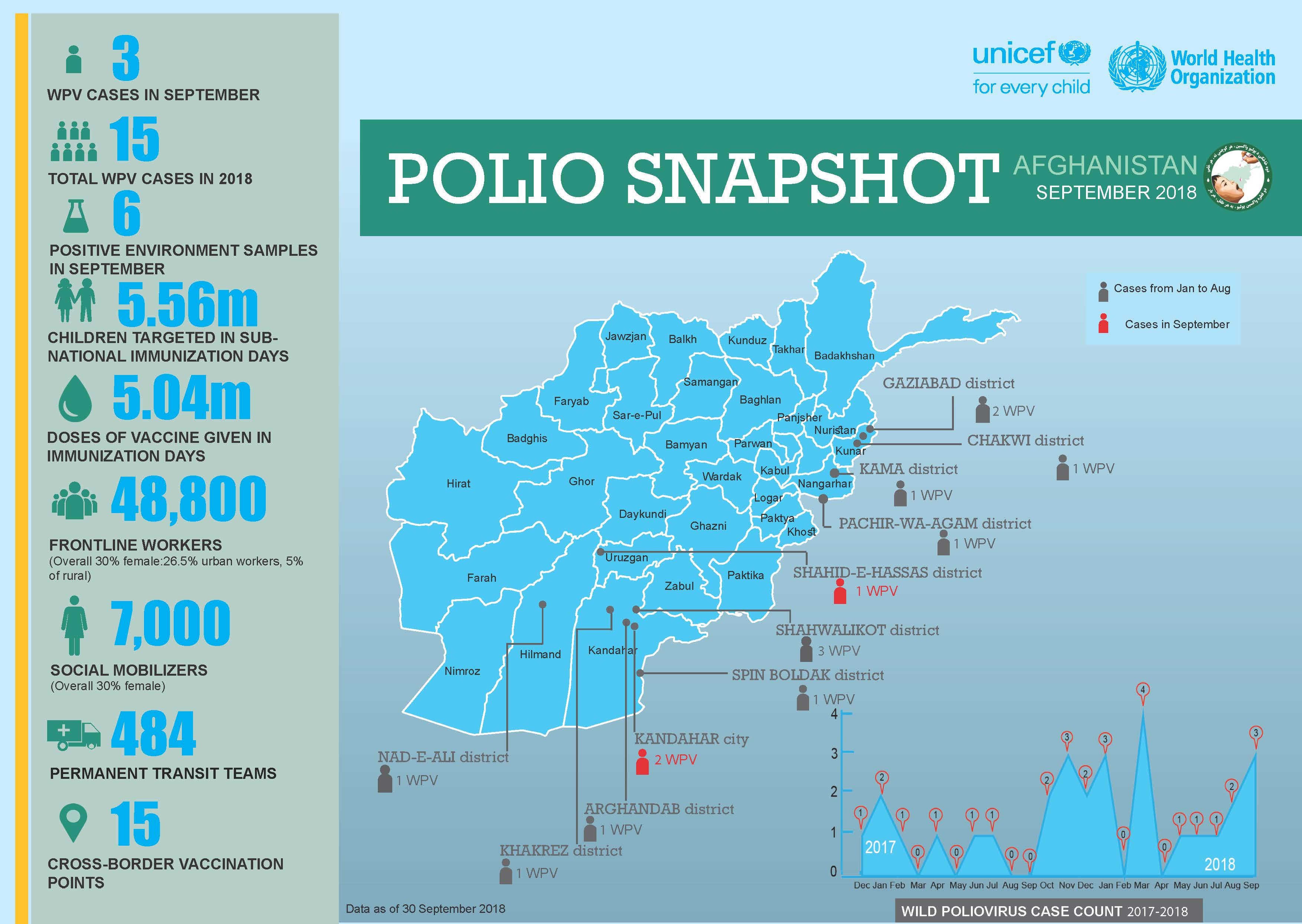 14/11/2018
Update on polio eradication efforts in Afghanistan for September 2018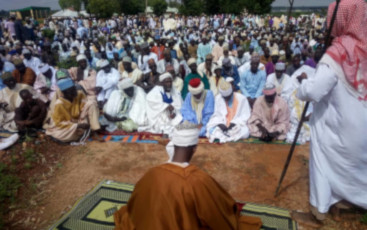 29/10/2018
Religious clerics promote routine immunization and other health services by delivering messages to husbands, fathers and sons at mosques.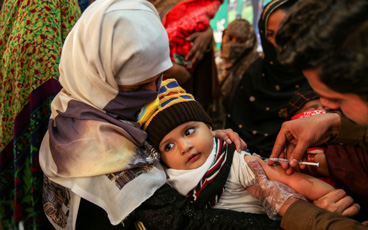 16/10/2018
Over 31 million children will be vaccinated against measles in Pakistan in a countrywide immunization campaign supported by the polio programme's greatest asset: its people.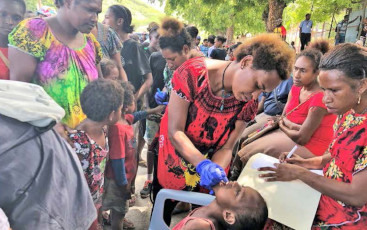 05/10/2018
Special report on Papua New Guinea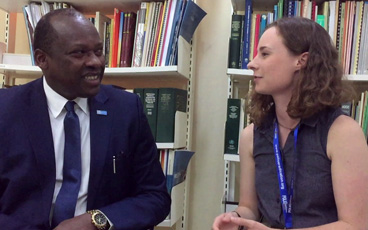 28/09/2018
Head of WHO Chad Dr Jean-Bosco Ndihokubwayo speaks about the ongoing efforts to reach every child with polio vaccine across Chad