11/10/2017
Endemic countries, Social mobilization, Vaccination campaigns
Afghanistan
Afghanistan Polio Snapshot – September 2017
Update on polio eradication efforts in Afghanistan for September 2017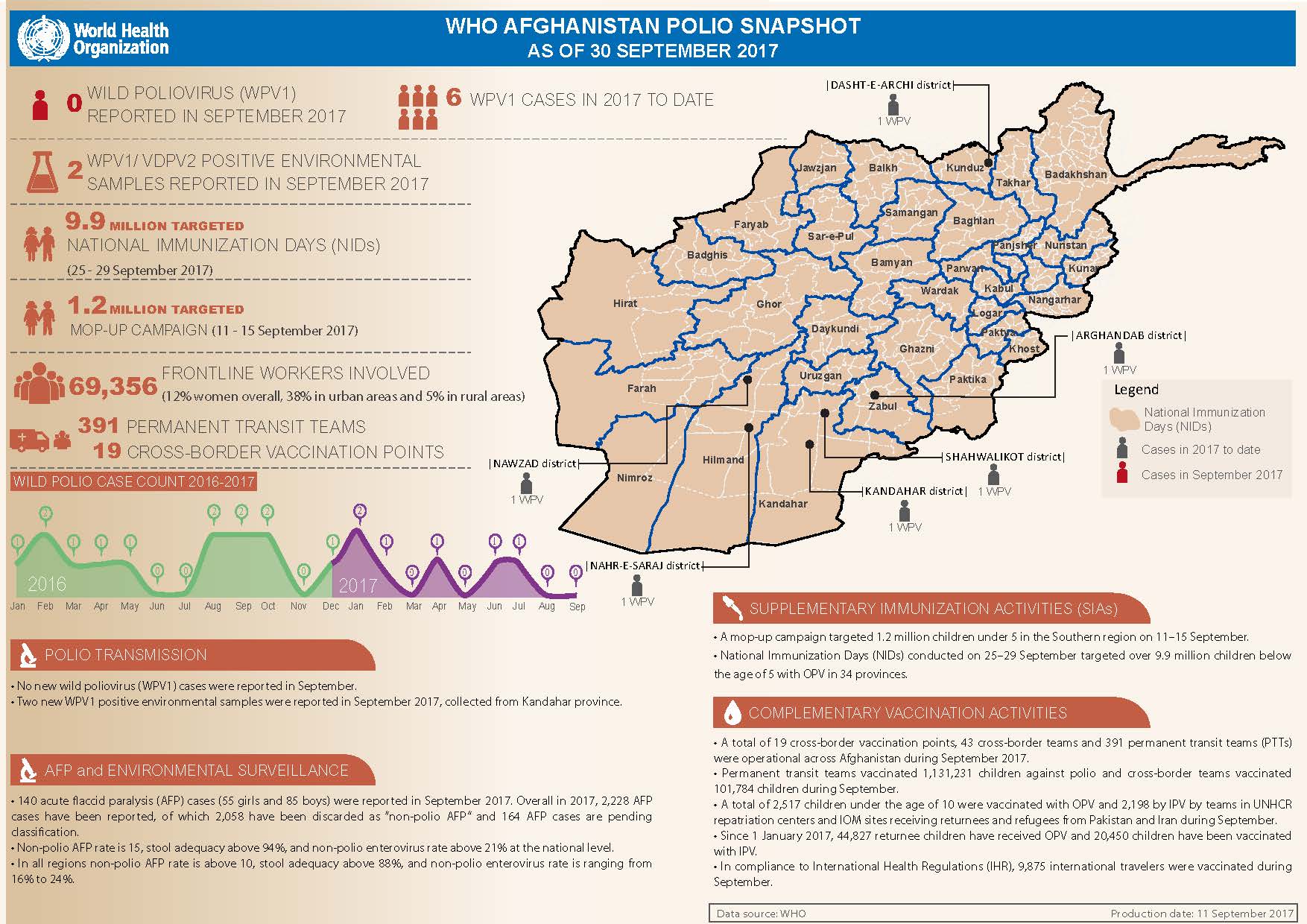 The Afghanistan polio snapshot gives a monthly update on key information and activities of the polio eradication initiative in Afghanistan.
In September:
No new cases wild of poliovirus were reported.
Two new WPV1 positive environmental samples were reported in Kandahar province.
National vaccination campaigns were carried out across all 34 provinces, aimed at reaching over 9.9 million children under 5 with oral polio vaccine OPV.
Permanent transit teams successfully vaccinated 1,131,231 children against polio, and cross-border teams vaccinated 101,784 children.
---
Related News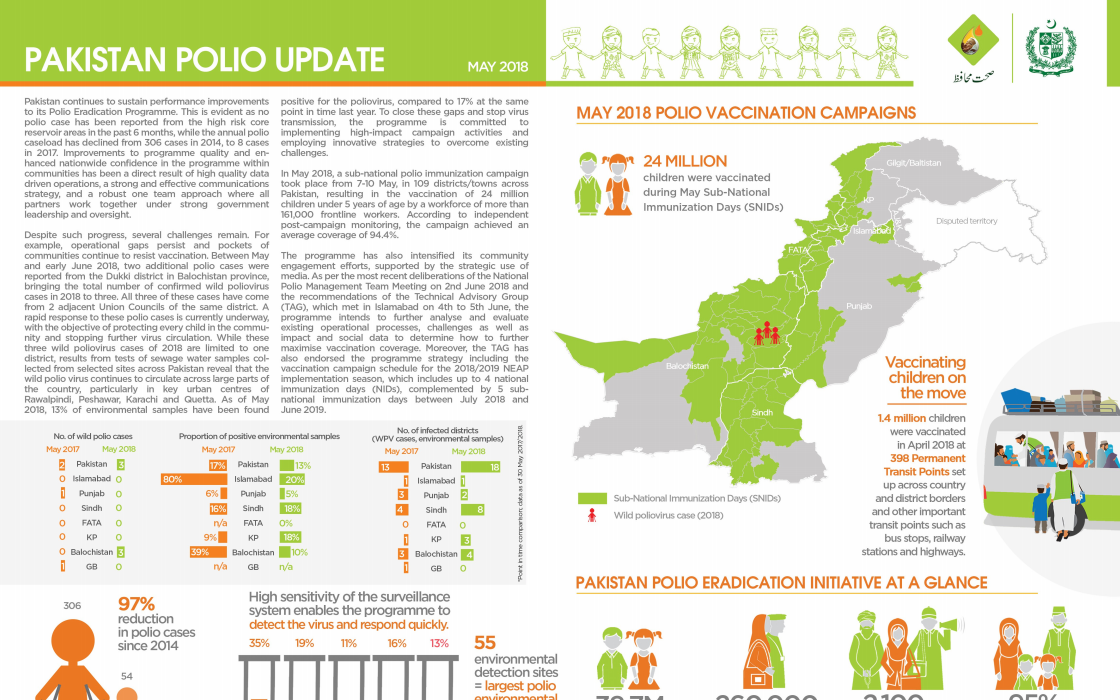 18/07/2018
Update on polio eradication efforts in Pakistan for May 2018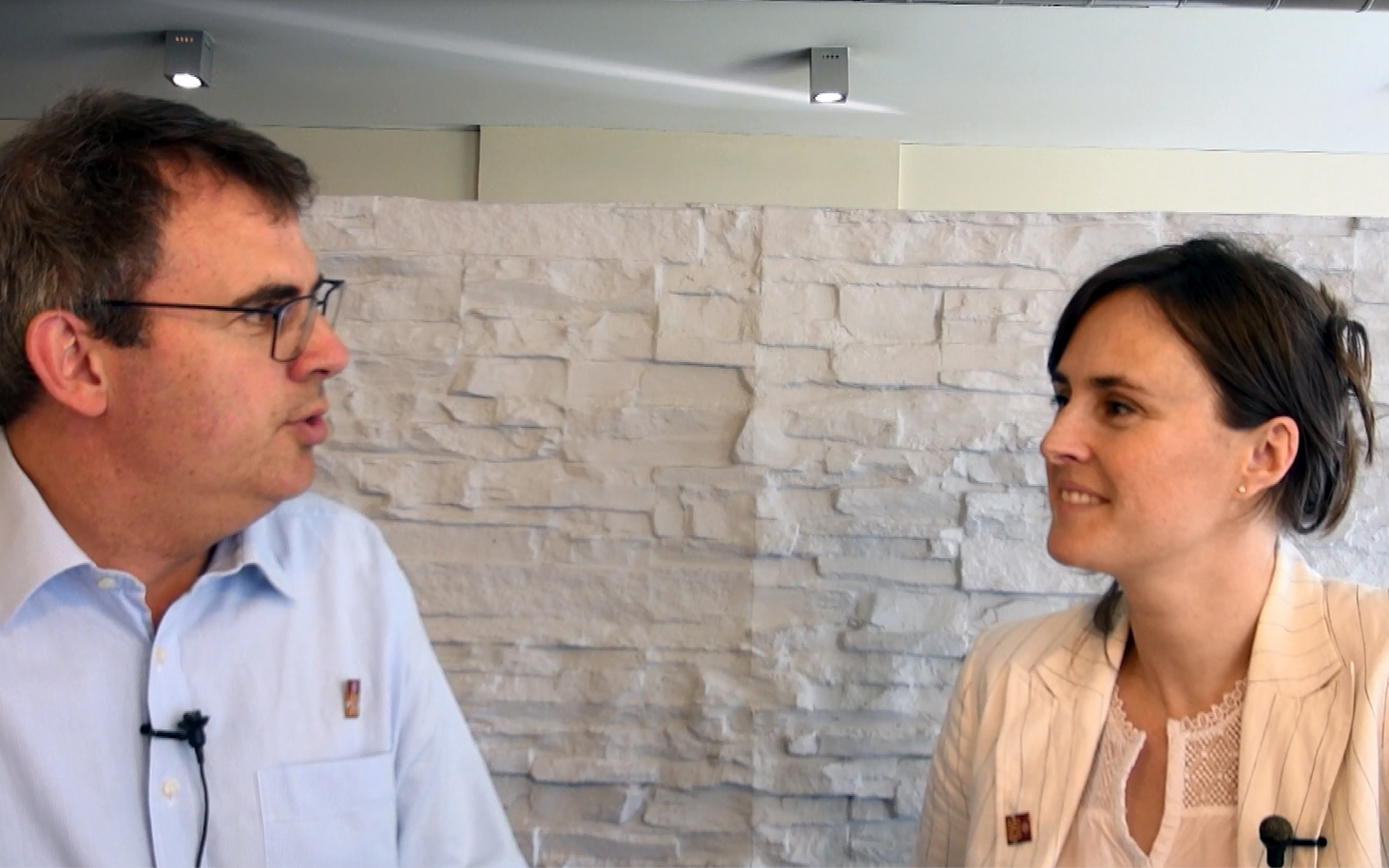 12/07/2018
Honorine Mollard Billard, Polio Eradication Officer at WHO, speaks to us about critical country support to vaccination campaigns in Lao PDR and why it is important for polio-free countries to maintain high immunity.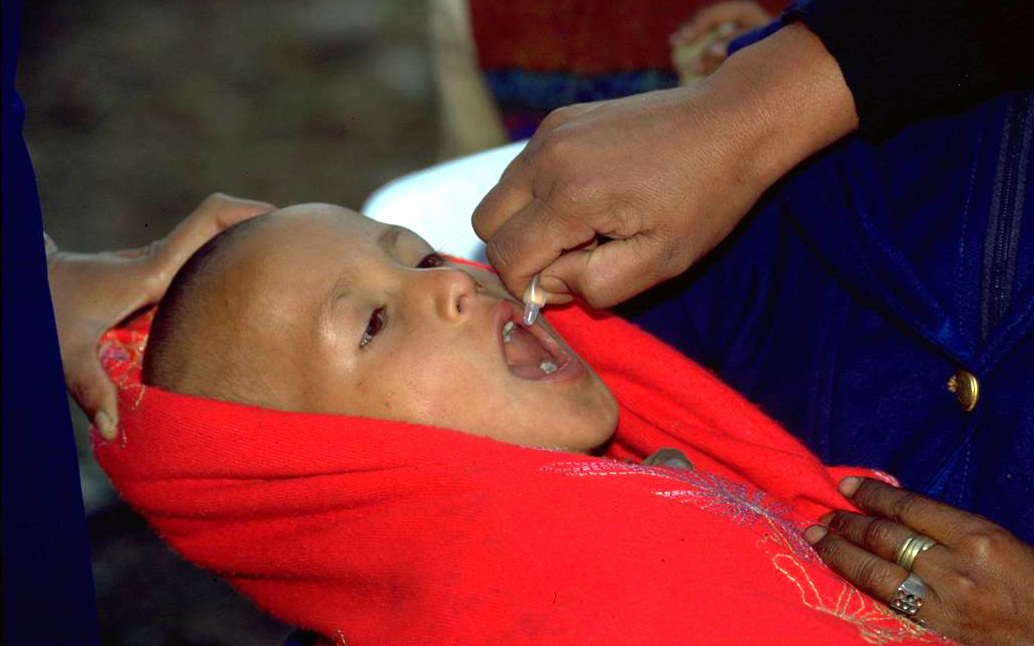 12/07/2018
Government launches emergency measures to prevent children from lifelong paralysis.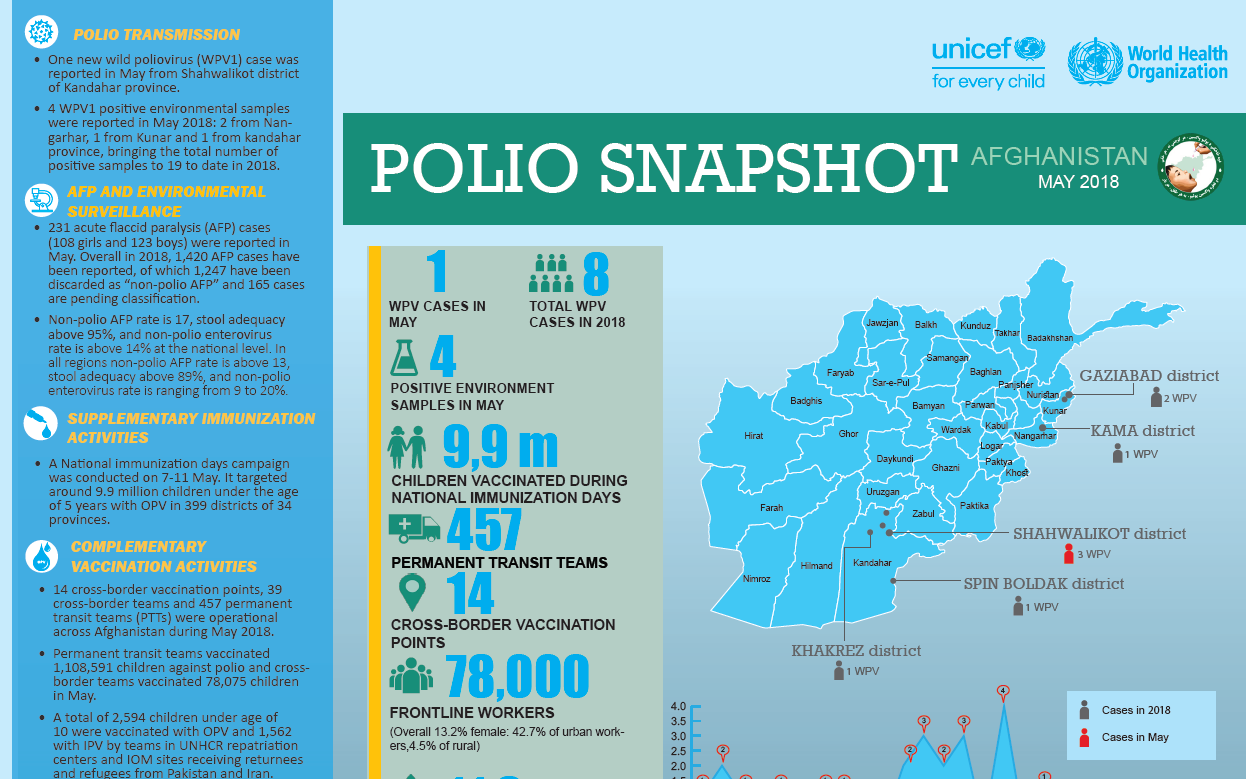 10/07/2018
Update on polio eradication efforts in Afghanistan for May 2018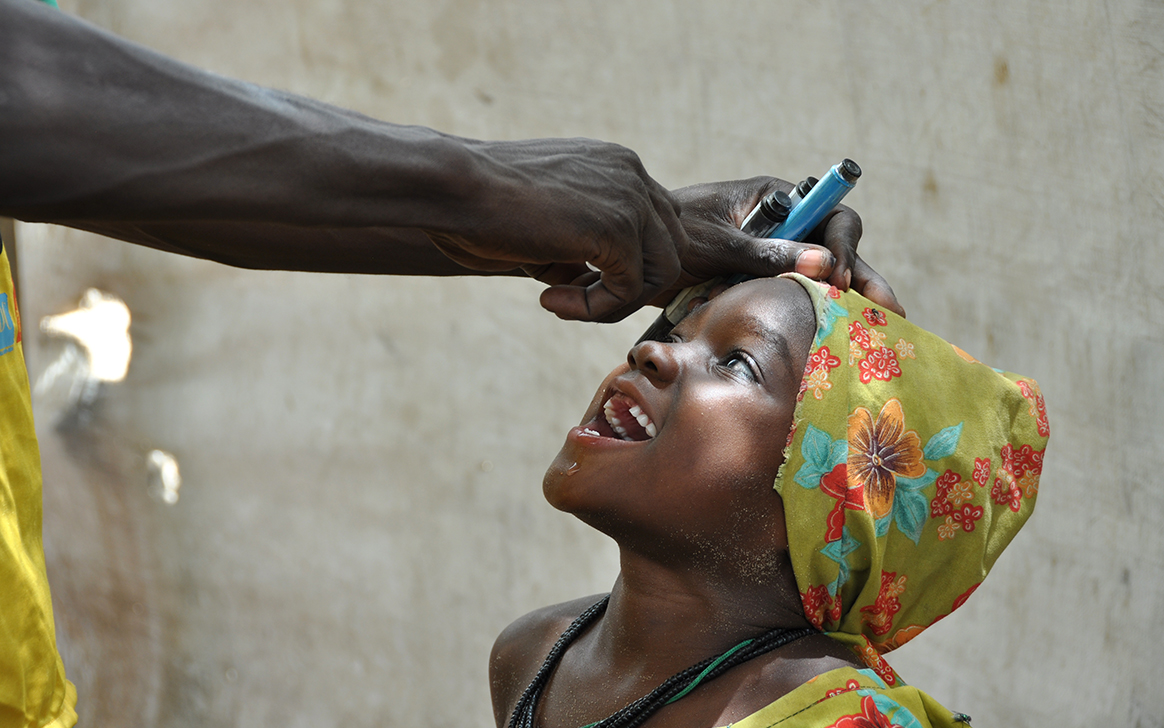 29/06/2018
In the sahel surrounding Lake Chad, health workers provide vaccines to refugees and internally displaced people.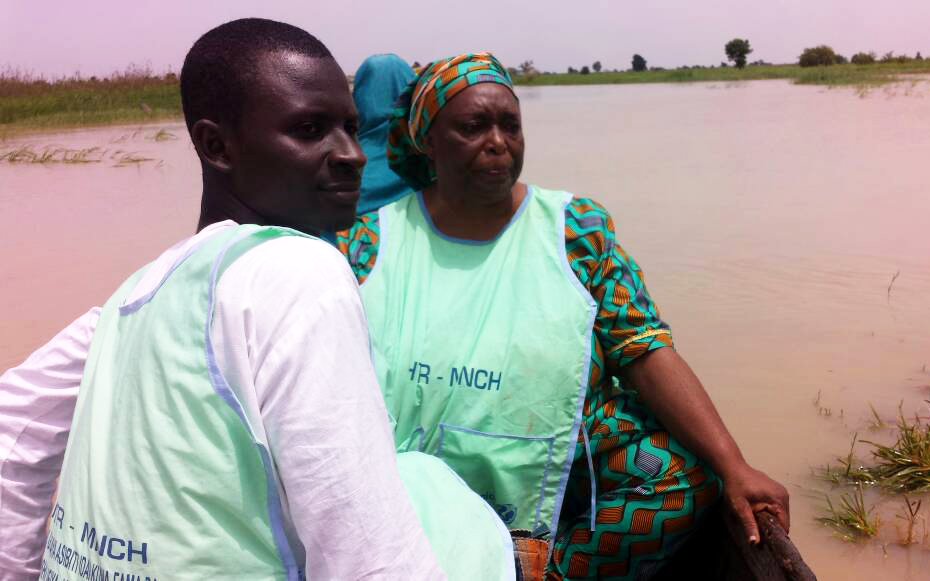 27/06/2018
In hard-to-reach communities, a Canada-funded project is opening up access to health.