18/12/2020
Endemic countries, Eradication, Gender
Pakistan
Women Leaders in Polio Eradication: Jawahir Habib
UNICEF Programme Officer Jawahir Habib explains why polio eradication is a force for social change.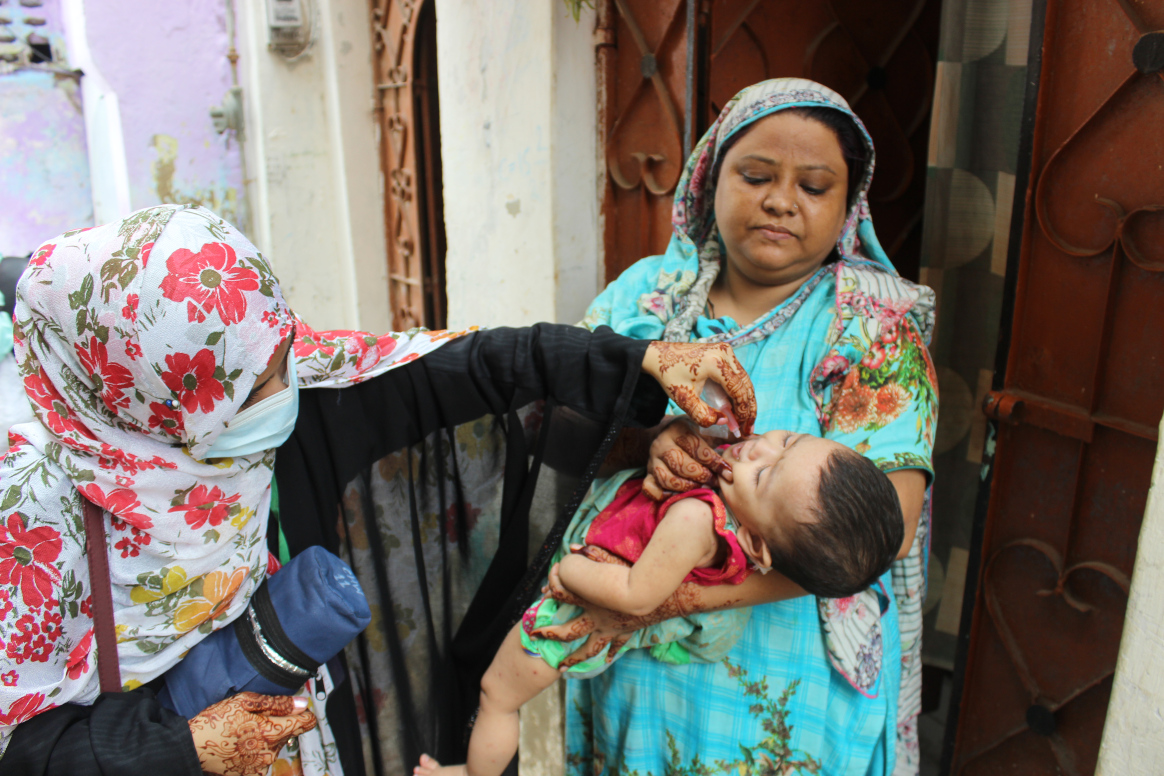 In 2018, Jawahir Habib, a Programme Officer in UNICEF's Polio Outbreak Team based in Geneva, received a letter. It was from a Pakistani woman she had met while working in the Quetta block – one of the most high-risk polio areas of Pakistan. The letter read:
"I have four daughters, and my daughters are in school because of the polio programme. I can afford to teach my girls which my husband opposed. Now they too can get education and live an independent life. I will make sure every child is covered and this is my mission."
Words like these inspired Jawahir and set her on a path to a ten year career in polio eradication. She recalls her first day at work, "That day was very interesting – I was chased by dogs in the Kharoatabad area of Quetta. Although I managed to save myself, I spent the whole day crying and realizing that polio workers face this type of adversity day to day. I knew that I must become a part of this and ten years later, I am still working to eradicate polio".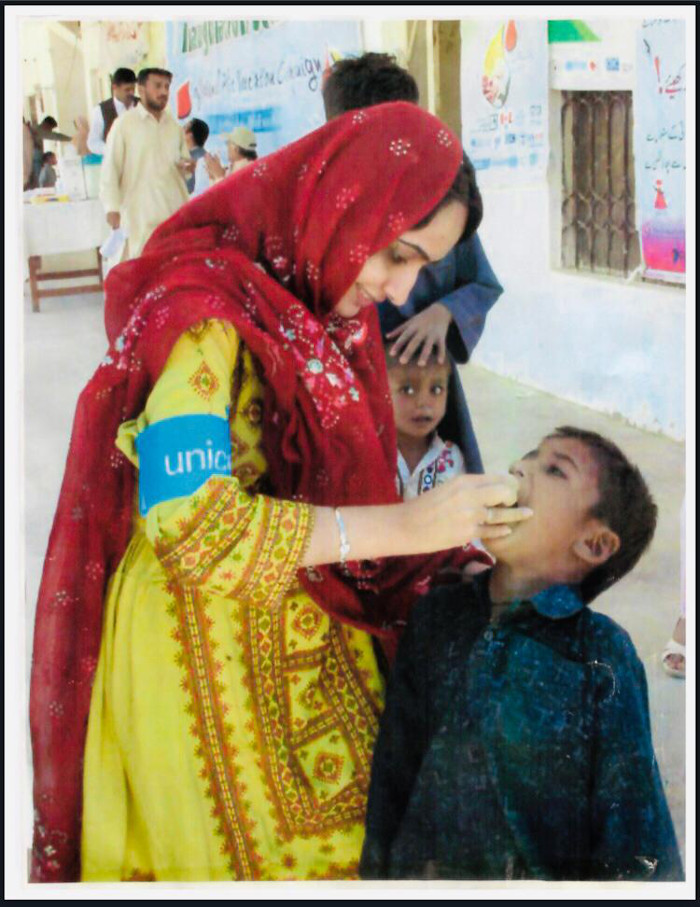 The more Jawahir became involved in the polio programme, the more she witnessed women facing social challenges. At the time, suboptimal campaigns in the polio reservoirs was one of the major hurdles faced by the programme and the number of missed children in Quetta block remained very high.  More than 70% of frontline workers were male or non-locals, resulting in limited access to households.
It was then that the Pakistan programme began looking at success stories from other parts of the world, including Nigeria, where Volunteer Community Mobilizers (VCMs) were making significant strides in eradicating polio. The need to build a network of local female health workers who were trusted and could gain access became more and more clear. Balochistan, where Jawahir is originally from, is one of the most remote and conflict-ridden areas of Pakistan and strict conservative religious and cultural norms, tribal conflicts and insecurity would prove very challenging.
When Jawahir's team started recruiting, training and deploying women frontline workers in Quetta block, she was told it was impossible. "I was told that there was no way we could manage a workforce comprising of women working in these areas". As a team leader, Jawahir had to create an enabling environment for women to work, keep them motivated and ensure systems were in place for them to reach every child in the block. "At a personal level, I had to lead by example and show everyone that women could work in these difficult areas, face resistance and achieve what a man could – in this case, even more."
Jawahir knew well the challenges of being a young woman in a male dominated society. Born in Kili Mengal Noshki, a remote village in Balochistan bordering Afghanistan, she faced a lot of challenges. Despite this, Jawahir got her bachelors degree, a postgraduate diploma in public health management and a masters degree in health communication from the University of Sydney.
While working on polio, she had to work twice as hard as men, facing threats, gender biases and intimidation. What kept her inspired and motivated was being a part of something much bigger which she believed could change the world.
During this time, Jawahir's team managed to identify, train and deploy a workforce of 3500 Community Based Workers (CBV) where 85% of the frontline vaccinators were women. During the first few campaigns 700,000 children in the core reservoir area were registered and vaccinated and more than 150,000 children who had previously been missed during the campaigns were mapped and given oral polio vaccine. One of the notable success of female teams was seen in Chaman Tehsil, on the border with Afghanistan, where within four months, the number of chronic vaccine refusals went from 15,000 to 400 children. That was a huge success for Pakistan's polio eradication goal.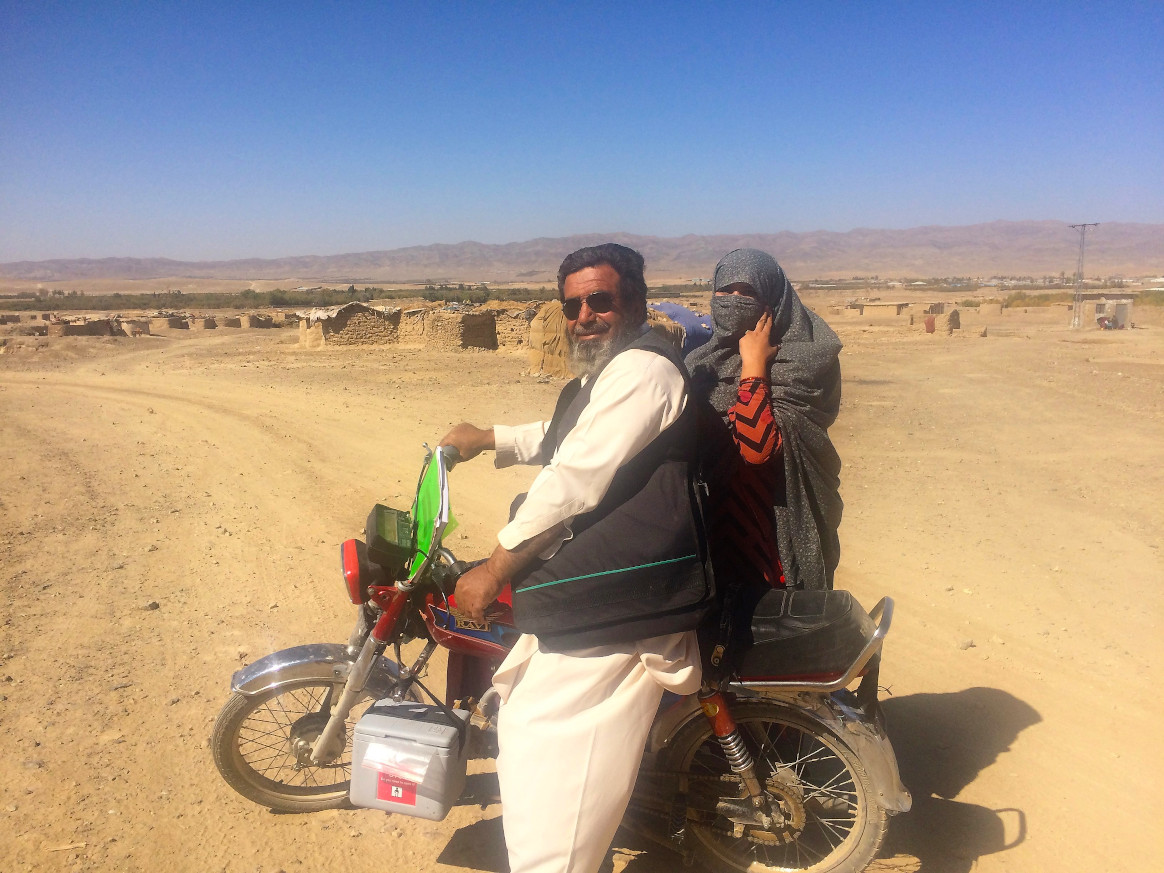 Jawahir attributes the success to the brave women who have made a major contribution to their society. She sees the empowerment of woman in one of the most difficult parts of the world as GPEI's legacy of social change now and for the future. "Imagine a workforce of thousands of women having access to every household – imagine the venues we have for routine immunization, for nutrition, health and even education".
The COVID-19 pandemic has compounded a rise in polio cases in Pakistan in 2019 and 2020, and polio eradicators once more have their work cut out to bring down virus transmission and protect populations.
"I believe now it is the responsibility of each and every one of us in the polio programme, whether a polio worker in Chaman or an Officer in Geneva, to ensure that this disease is eradicated once and for all. We will carry on no matter the hurdles and obstacles placed on our road, and we will finish the race."
---
Related News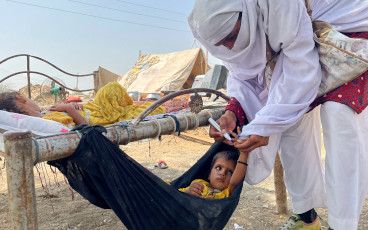 22/11/2023
21 November 2023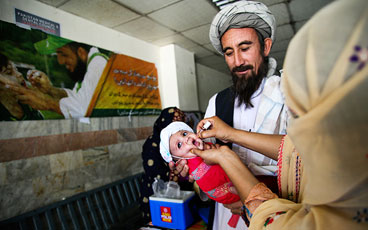 09/11/2023
First visit by the POB and representatives from all GPEI partners to Pakistan in 2023.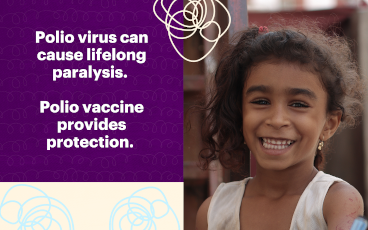 30/10/2023
Engaging digital communities to build trust in vaccines and eradicate polio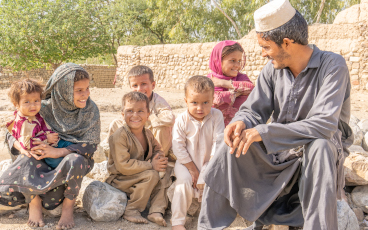 25/10/2023
25 October 2023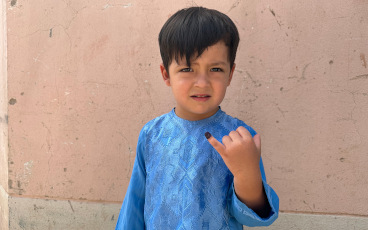 24/10/2023
24 October 2023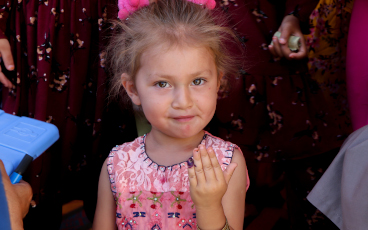 23/10/2023
23 October 2023