Wild poliovirus in Somalia
Emergency response aims to reach 350,000 children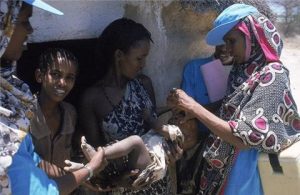 Emergency outbreak response has started on 14 May to a case of wild poliovirus in Somalia. Given that large parts of central and southern Somalia have not conducted vaccination activities since 2009, the appearance of wild poliovirus in a poorly-immunized population could ignite an outbreak within and beyond Somalia.
This first response campaign aims to reach more than 350,000 children in all the 16 districts of Banadir region, which includes the capital city of Mogadishu.
Related
---
Related News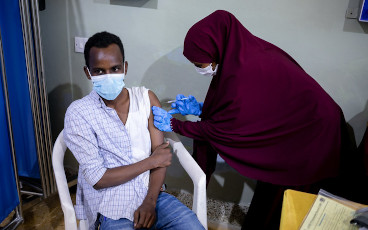 24/01/2022
The support polio teams provide to deliver COVID-19 vaccines underlines the vital role they can play for health priorities beyond polio.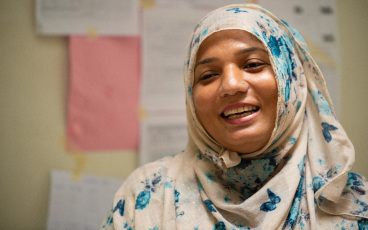 18/01/2022
Soni Farhan's work to eradicate polio has been as healing for her as it has been for the children she's determined to help.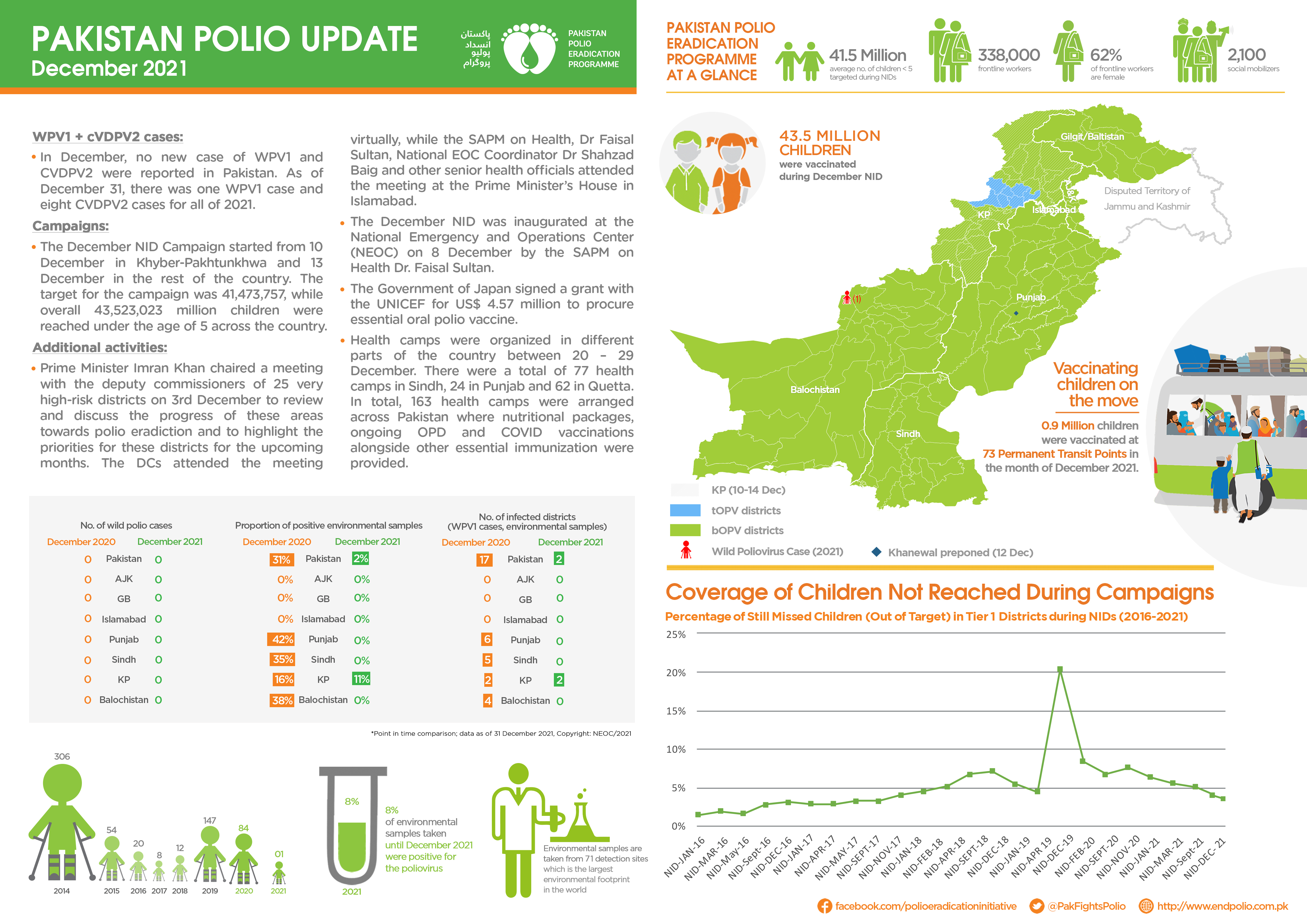 13/01/2022
Update on polio eradication efforts in Pakistan for December 2021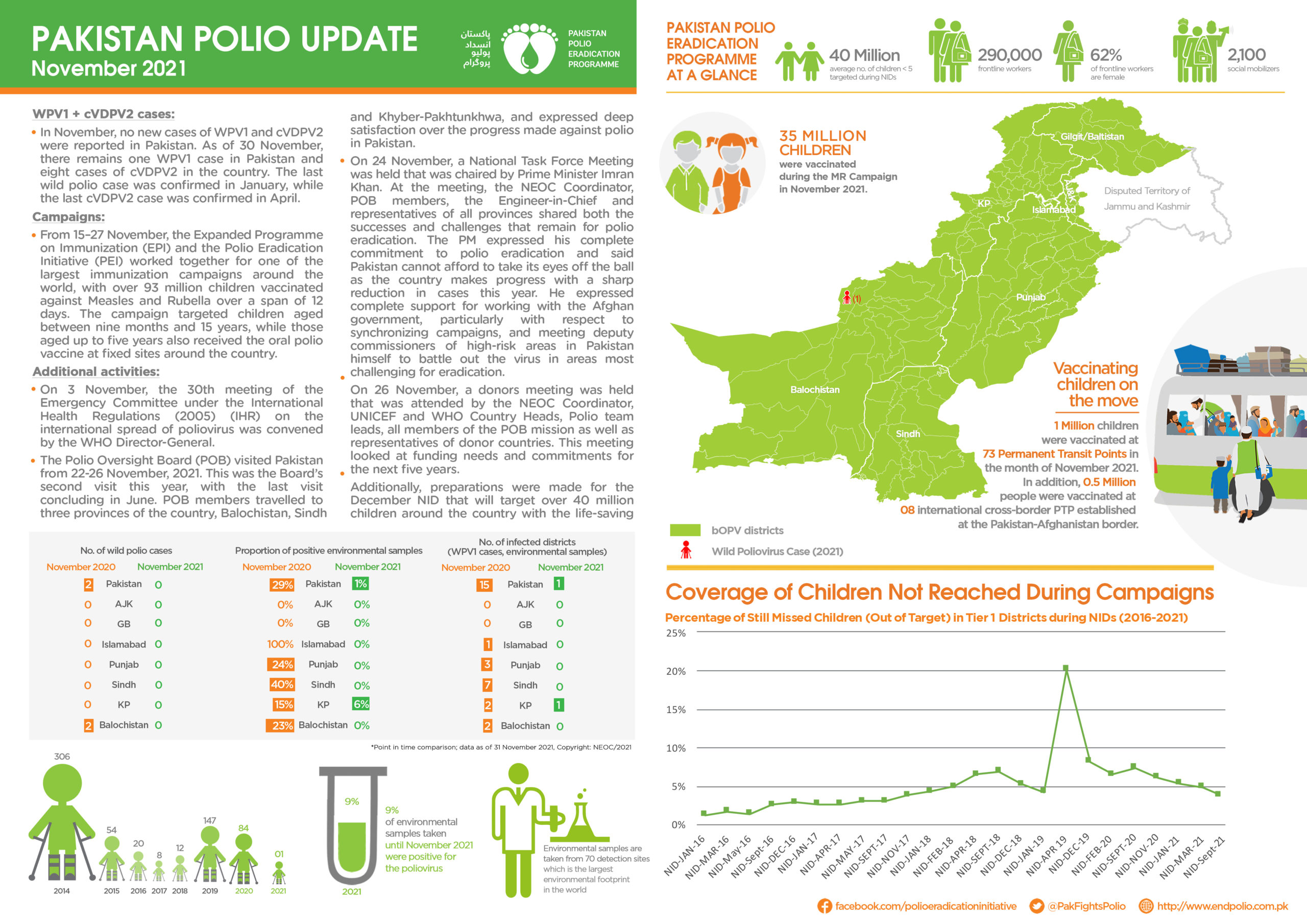 21/12/2021
Update on polio eradication efforts in Pakistan for November 2021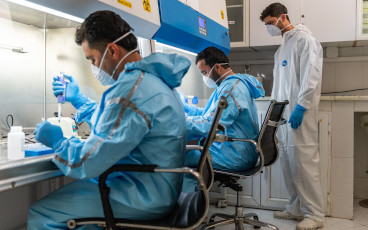 20/12/2021
2021 may go down in history as the turning point in the global effort to eradicate polio.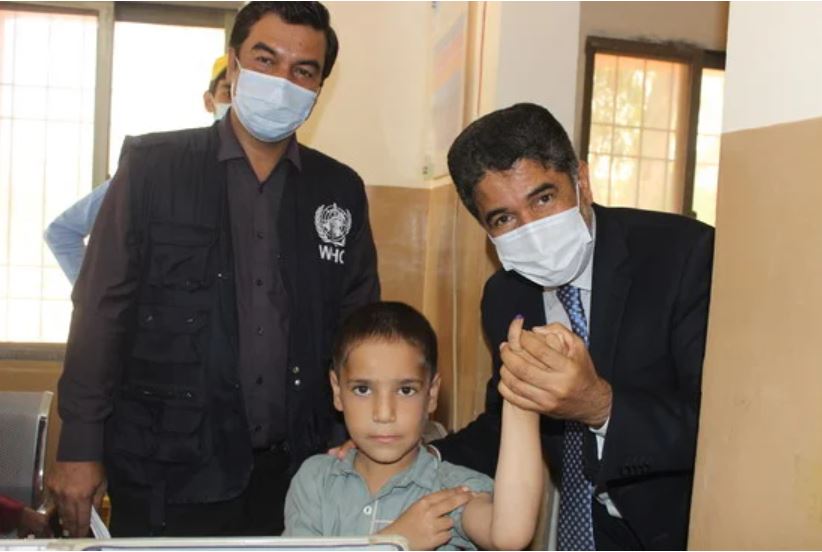 16/12/2021
High level commitment to ending polio in Pakistan by regional UN leadership