Urgent measures in Angola
Improved vaccination coverage critical to halt Africa's only expanding polio outbreak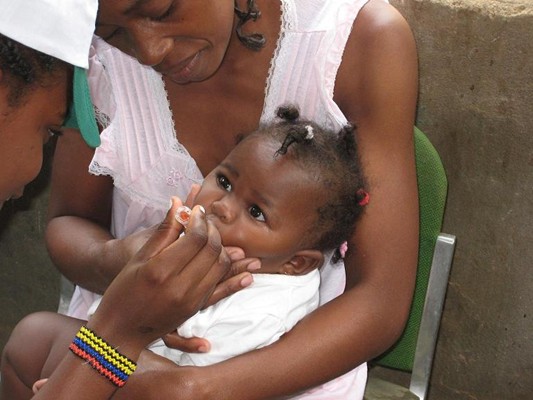 Today, the Government of Angola launches vaccination campaigns aimed at delivering polio vaccine to all children under five years of age over the next three days. The campaigns – to be followed by a second round at the end of the month – are viewed as crucial to stopping an outbreak of polio which has paralyzed 24 children this year alone.
Angola's inability to put an end to the prolonged outbreak, which began in 2007, is due to the poor quality of vaccination campaigns. Polio can only be stopped if every child is given the oral polio vaccine, and campaigns to date have sometimes missed more than a third of children in critical transmission areas such as Luanda. The outbreak has international consequences, in that it is the only expanding outbreak in all of Africa, spreading both within Angola and into the Democratic Republic of Congo. The spread is in stark contrast to progress in other parts of Africa, notably a 99% decline in polio in Nigeria (the only country in Africa that has never stopped polio), the end of an outbreak in the Horn of Africa and the waning of a west African epidemic. The situation in Angola is a growing risk to the global goal of ensuring that no child is paralyzed by polio.
Experience in polio eradication globally shows that vaccination campaign quality depends significantly on leadership at a local, district level in the planning, implementation and monitoring of activities. It is individuals at this level, with the support of provincial or state-level authorities, who can ensure that communities are aware of vaccination campaigns and that the full power of government machinery is behind the campaign. .
Given the fact that the population size and density in Angola are relatively low compared to such challenging areas as northern Nigeria or northern India, the outbreak can be stopped when vaccination campaigns successfully reach all children. For the outbreak to end by the end of this year, campaign quality would need to increase dramatically and rapidly.
Experts have expressed concern about possible further spread throughout the region and the high cost of conducting emergency response campaigns at a time when the global funding shortfall already tops US$810 million for the next three years. Given the upsurge in cases, now more than ever, ownership of immunization campaigns at all levels and the involvement of all stakeholders will be the only way to achieve success.
From 1-3 October, more than 7 million doses of oral polio vaccine will be used to reach 5.6 million children under the age of five years, nationwide.
Background in Disease Outbreak News
---
Related News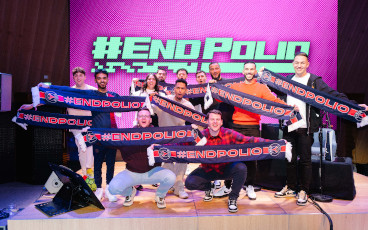 06/12/2023
Global Polio Partners, Paris Saint-Germain Endowment Fund, and the French Gaming Community Unite to #ENDPOLIO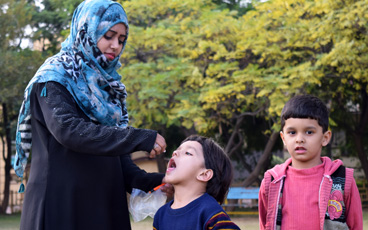 05/12/2023
As well as Build more Climate Resilient Health Systems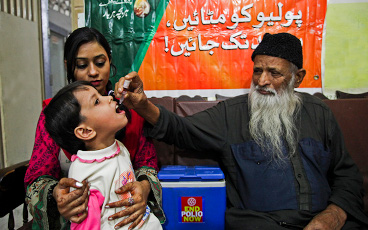 04/12/2023
Islamic Development Bank announces a new US$100 million loan approved in 2023 to help ensure a polio-free Pakistan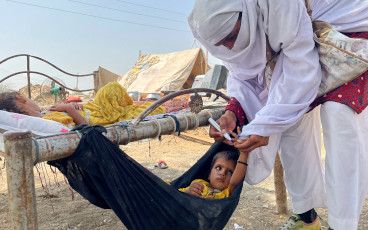 22/11/2023
21 November 2023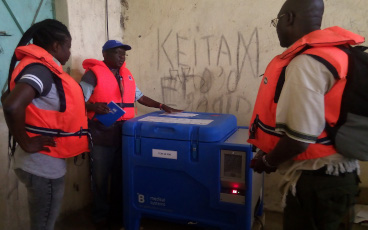 20/11/2023
20 November 2023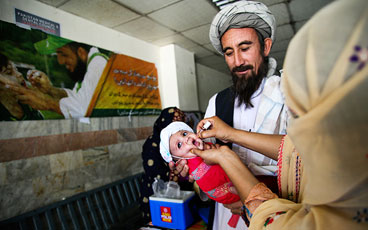 09/11/2023
First visit by the POB and representatives from all GPEI partners to Pakistan in 2023.