Today india celebrates…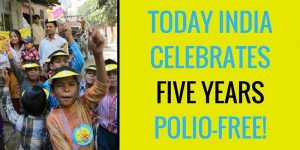 13 January 2016 – India marks five years without reporting a single case of wild polio. Once considered the most difficult place in the world to eradicate the virus, India's success in eliminating the disease and maintaining its polio-free status for half a decade is a remarkable accomplishment that demonstrates the feasibility of global polio eradication. India's polio programme has helped create a lasting health infrastructure to improve child health, and strategies developed in India helped Nigeria stop the disease. Today, lessons learned in India and Nigeria are being used to drive progress in the last two polio-endemic countries: Pakistan and Afghanistan. This is a pivotal year for polio eradication efforts. India's five-year milestone shows that success is possible even in the most difficult circumstances, and reminds us of the need to remain committed to ending polio everywhere.
---
Related News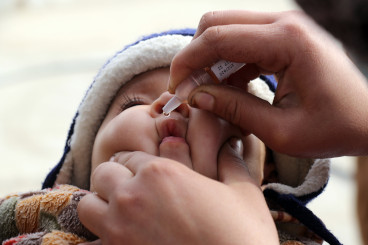 28/01/2022
WHO Executive Board urges intensified efforts to give world one less infectious disease to worry about and work towards sustainability of gains in polio-free countries.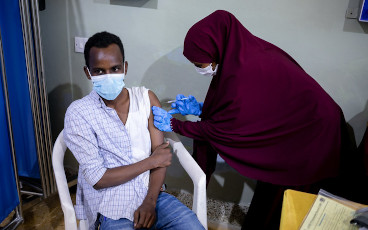 24/01/2022
The support polio teams provide to deliver COVID-19 vaccines underlines the vital role they can play for health priorities beyond polio.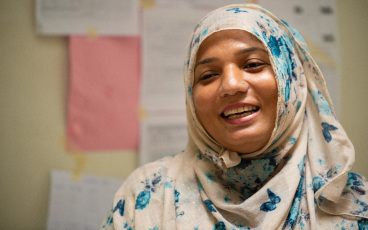 18/01/2022
Soni Farhan's work to eradicate polio has been as healing for her as it has been for the children she's determined to help.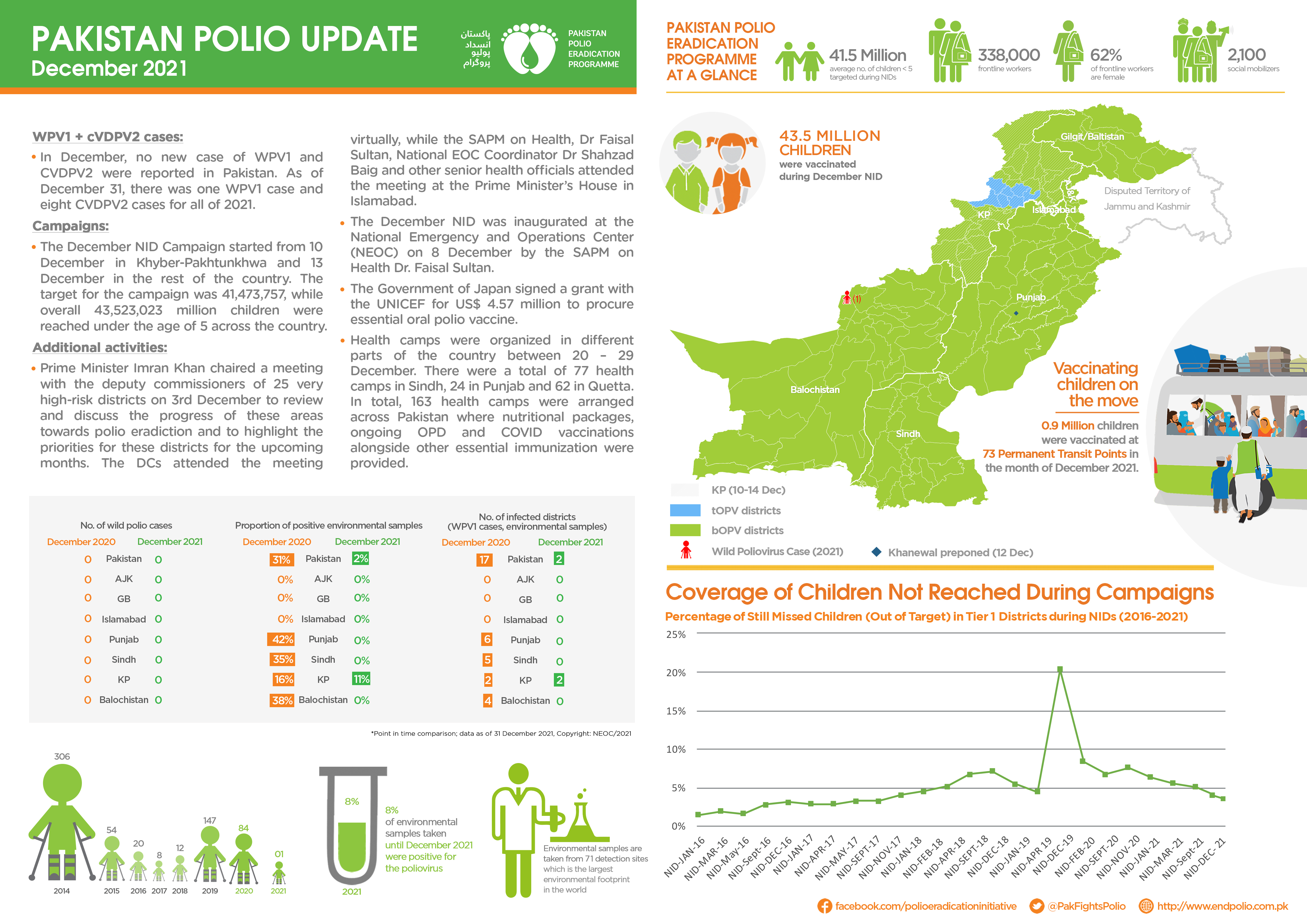 13/01/2022
Update on polio eradication efforts in Pakistan for December 2021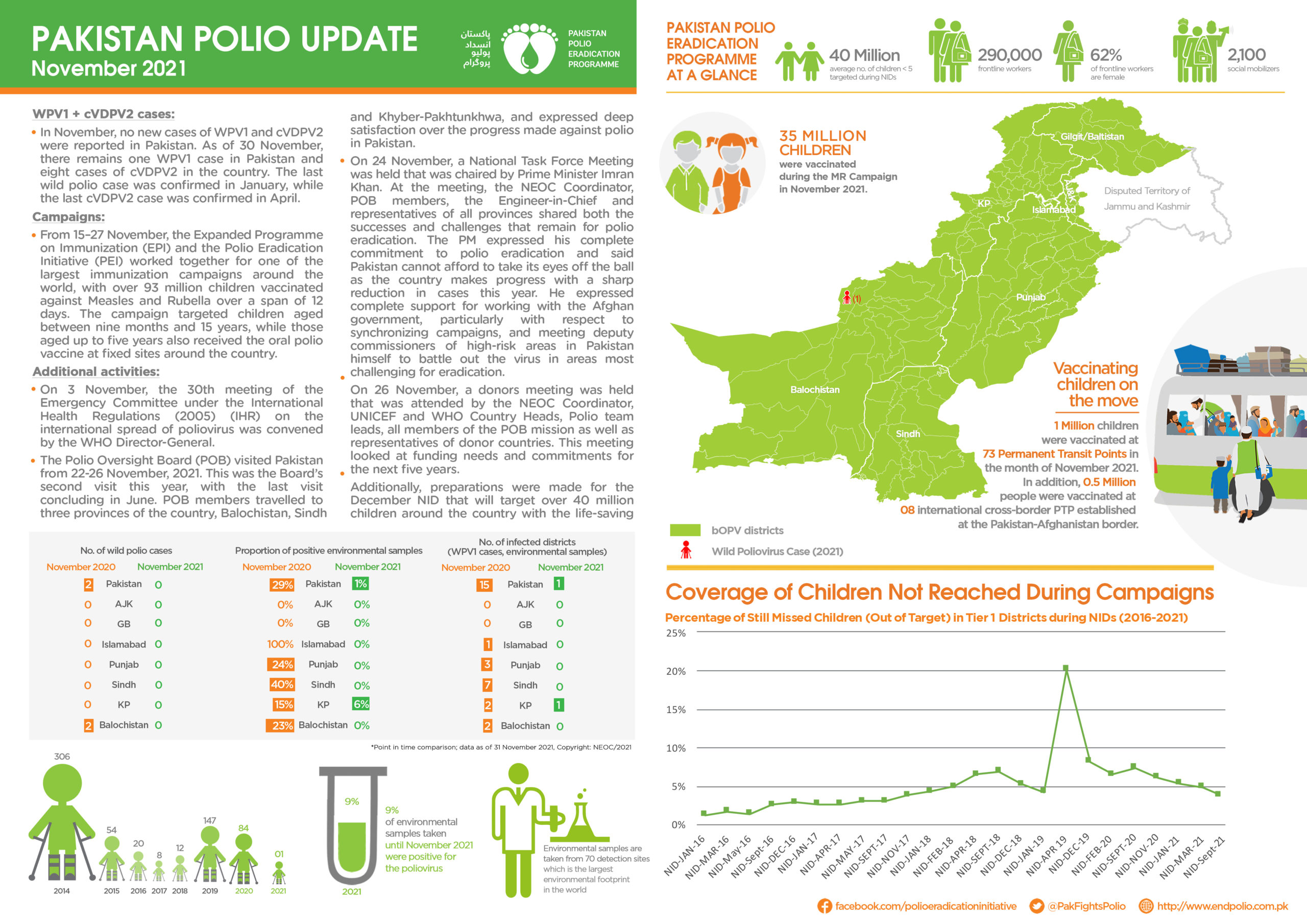 21/12/2021
Update on polio eradication efforts in Pakistan for November 2021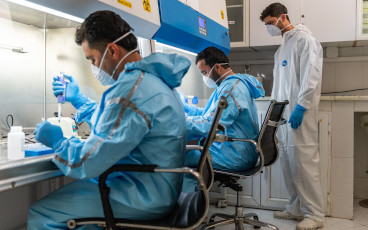 20/12/2021
2021 may go down in history as the turning point in the global effort to eradicate polio.