11/12/2019
Broader benefits of the polio programme, Endemic countries, Financing and donors, Social mobilization
Nigeria
The 'plus' in Rotary PolioPlus: Creating Jobs
Part three in our series on the 'plus' in PolioPlus.
Reposted with permission from Rotary.org.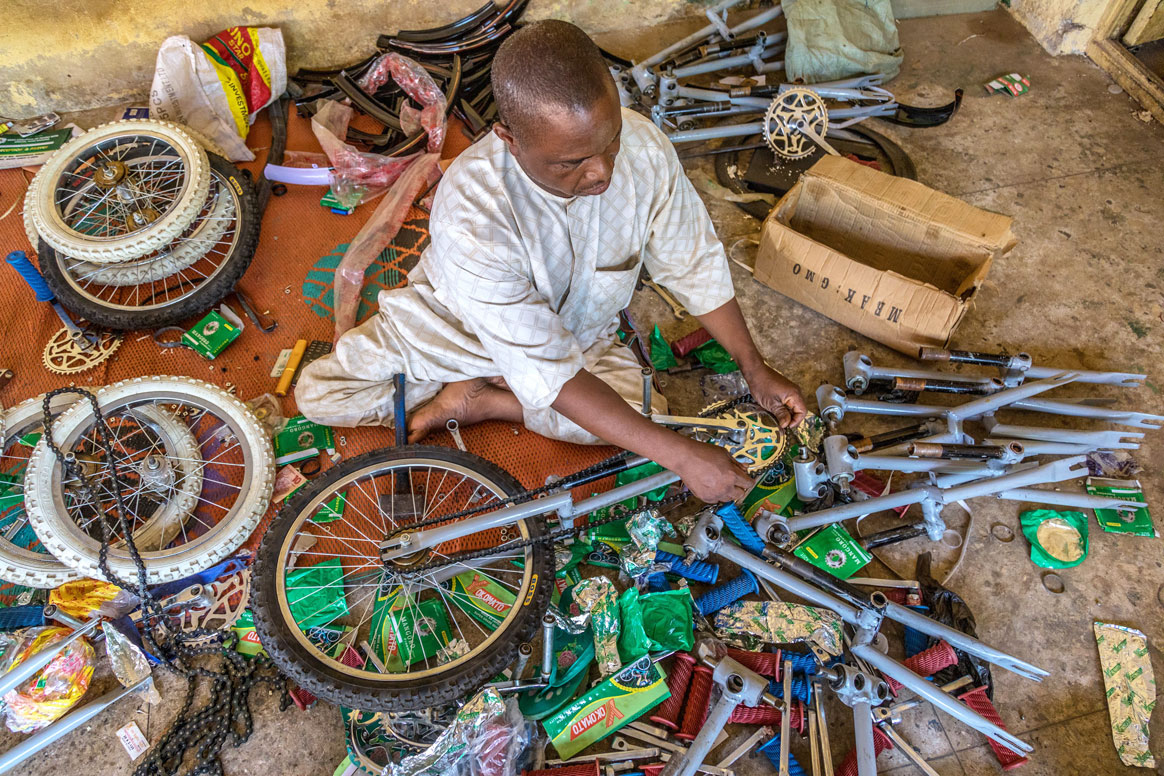 When we talk about PolioPlus, we know we are eradicating polio, but do we realize how many added benefits the programme brings? The 'plus' is something else that is provided as a part of the polio eradication campaign. It might be a hand-operated tricycle or access to water. It might be additional medical treatment, bed nets, or soap.
This series looks at the 'pluses' that Rotarians worldwide help to provide. Our first article looked at prevention of other diseases, and in part two we investigated how Rotary contributes to clean water provision. In our final article, we consider how Rotarians support those who have contracted polio, and who now live with permanent paralysis.
Creating jobs
Polio paralysis left Isiaku Musa Maaji, who lives in Nigeria, with few ways to make a living. At 24, he learned to build hand-operated tricycles designed to provide mobility for adults and children with physical disabilities, and later started his own business assembling them. His first break came, he says, when his local government placed a trial order. Officials were impressed with his product, and the orders continued.
Rotary's Nigeria PolioPlus Committee recently ordered 150 tricycles from Maaji to distribute to polio survivors and others with mobility problems. The relationship he has built with local Rotarians has motivated him to take part in door-to-door polio vaccination campaigns.
"It is not easy to be physically challenged," he says. "I go out to educate other people on the importance of polio vaccine because I don't want any other person to fall victim to polio."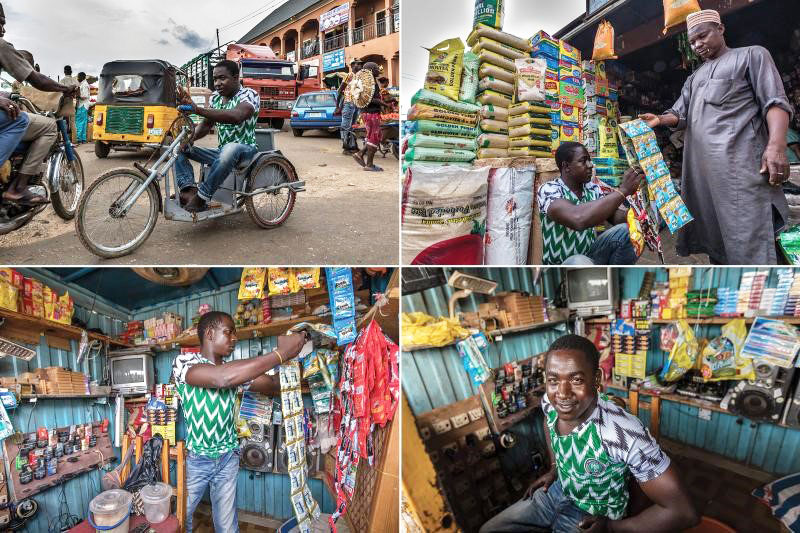 Aliyu Issah, another polio survivor, feels lucky; he's able to support himself running a small convenience store. He knows others with polio paralysis who have attended skills training programmes but lacked the money to start a similar business. In the absence of ready employment, some of them were forced to beg on the street.
He notes however that the polio eradication programme provides a job that is uniquely suited to polio survivors: educating others about the effects of the disease.
"Some of my friends who used to be street beggars now run their own small business with money they earn from working on the door-to-door immunization campaign," Issah says.
Improving health care
In Maiduguri, Nigeria, Falmata Mustapha rides a hand-operated tricycle donated to her by Rotary's Nigeria PolioPlus Committee. She is joined by several health workers for a door-to-door immunization campaign, bringing polio drops to areas without basic health care.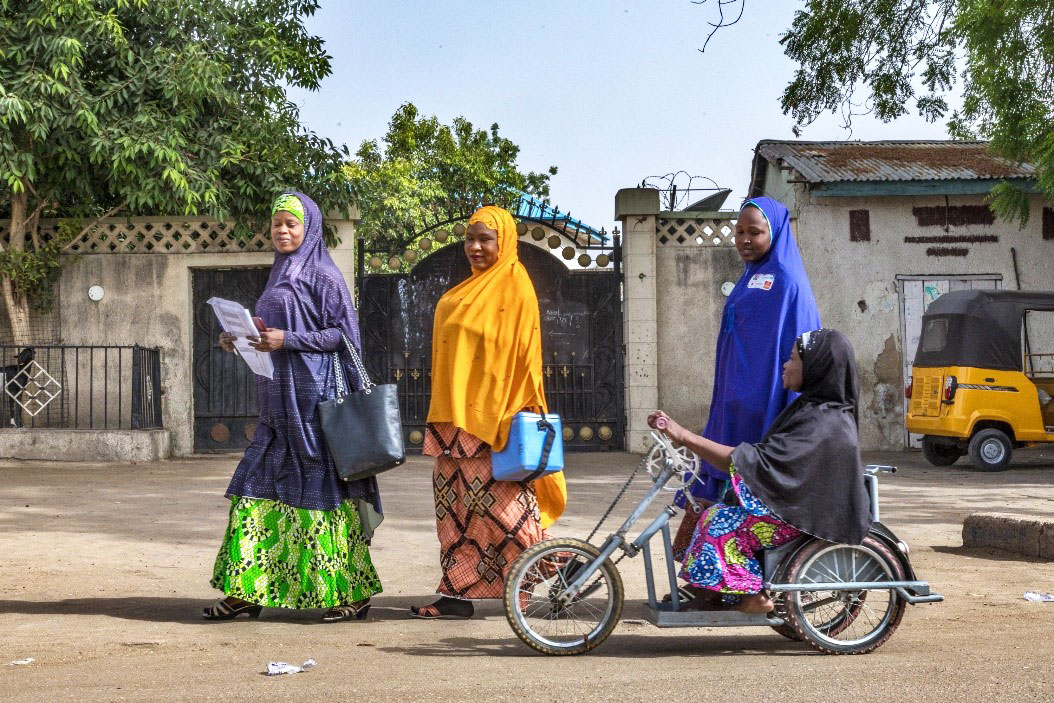 UNICEF data show that polio survivors like Mustapha have a remarkable success rate persuading reluctant parents to vaccinate their children — on average, survivors convince seven of every ten parents they talk to. In places where misinformation and rumours have left people hesitant to vaccinate, the survivors' role in the final phase of the eradication effort is critical.
"Since working with the team, I have seen an increase in immunization compliance in the community," Mustapha says. "I am well-regarded in the community because of my work, and I am happy about this."
Related resources
---
Related News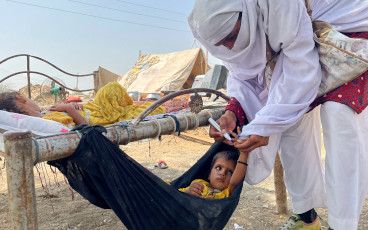 22/11/2023
21 November 2023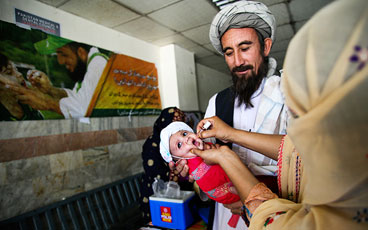 09/11/2023
First visit by the POB and representatives from all GPEI partners to Pakistan in 2023.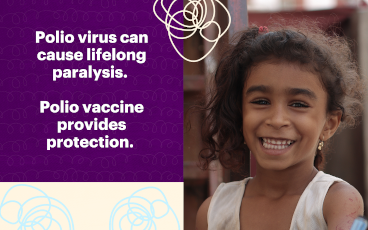 30/10/2023
Engaging digital communities to build trust in vaccines and eradicate polio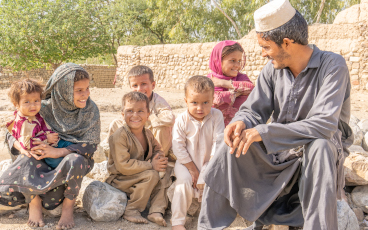 25/10/2023
25 October 2023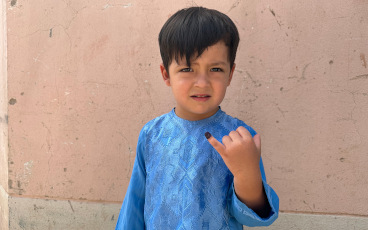 24/10/2023
24 October 2023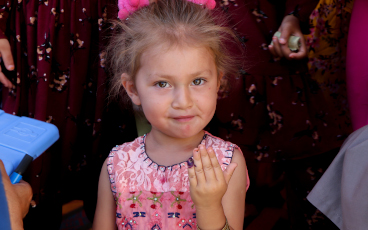 23/10/2023
23 October 2023