19/05/2018
Broader benefits of the polio programme, Endemic countries, Financing and donors, GPEI partners, Innovation
Pakistan
Rotary International provides clean water to help end polio
In Karachi, Pakistan, Rotary PolioPlus activities are building community trust.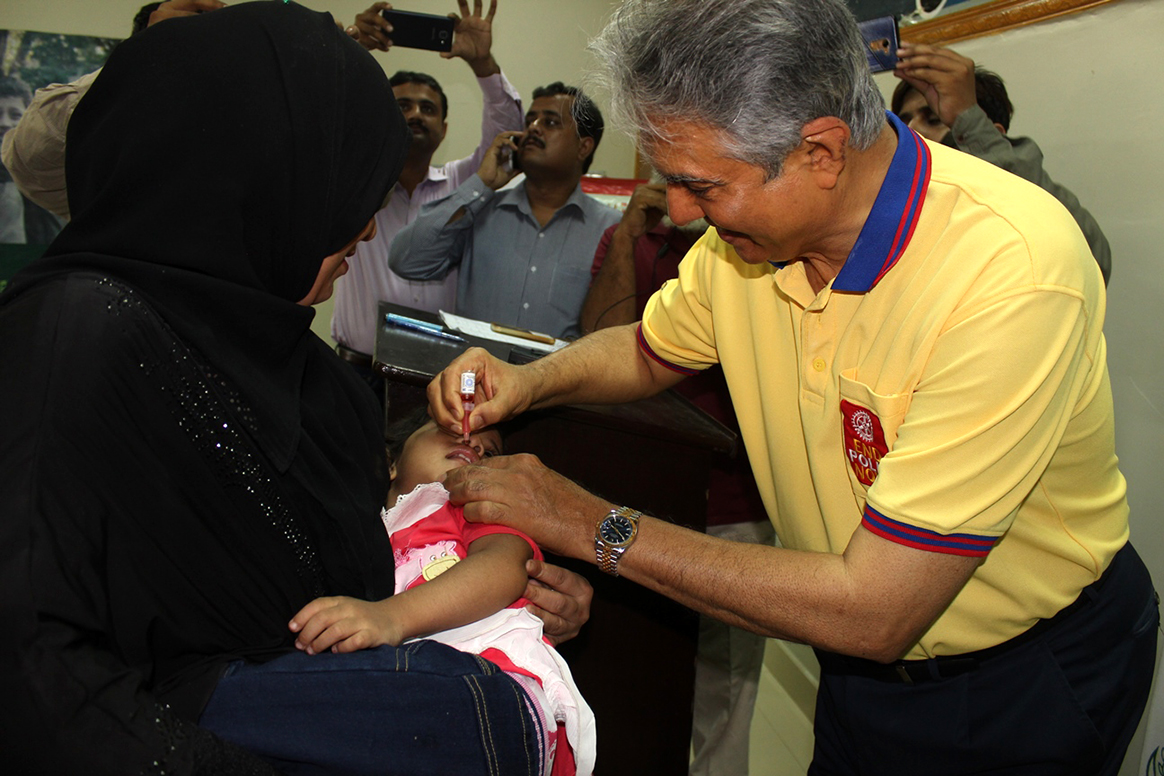 Karachi, the capital of Sindh province, is Pakistan's largest city, with an estimated population of more than 16 million people. It is also by far the most challenging place in Pakistan to eradicate polio. Difficulties include the large and frequent movement of people, poor water and sanitation conditions, and pockets of community resistance to vaccination.
In 2017, two of Pakistan's eight total cases of polio were located in Karachi, and multiple environmental samples continue to test positive for the virus.
In the northwestern part of the city lies Orangi Town. The fifth largest slum in the world today, it is a tough place to live for the children who run around and play games in the streets outside their homes.
One of their most pressing needs is a supply of clean, drinkable water. In Orangi Town, the sewage system is basic, and poorly maintained. At many points, human waste mixes with drinking water lines. The quality of potable water is low and filled with pathogens including bacteria and viruses, and it is the main cause of many water-borne illnesses in adults and children, including hepatitis A, acute watery diarrhea and typhoid. Polio can also be spread through drinking water contaminated with the stools of an infected person.
Health workers for the polio eradication programme work tirelessly to immunize every child. But there are other ways to reduce the spread of the virus – and provision of uncontaminated drinking water is one of them.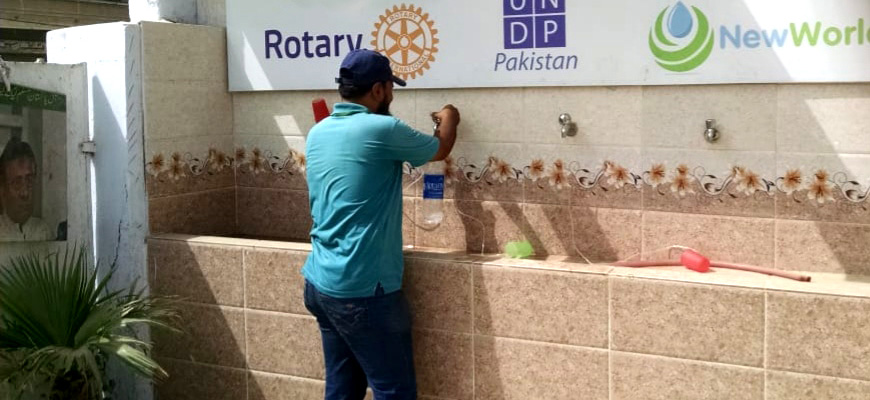 Thanks to the efforts of Rotarians, who raised 50% of funds, 55 000 residents of Orangi now have access to a new water filtration plant. By ensuing that there are no viruses or bacteria present in the water, the plant will protect children from water-borne illness. As the plant runs using solar energy, it will work consistently through the regular power outages that affect the city, and won't require expensive oil or electricity to run, placing fresh water within the reach of all.
Speaking on 8 May at the opening of the plant, Mr Aziz Memon, Chairman of Pakistan's National Rotary PolioPlus Committee said: "This is the 15th water filtration plant installed in Pakistan, and the sixth in Karachi, and we will do all that we can with our partners to help raise the community's standard of living including health."
Dr Shafiq, a representative of Orangi Town, thanked Rotary International for its continuous support of polio eradication in the area. Combined with vaccination activities, children drinking the clean water provided by the new plant will now have an improved chance to grow up polio-free.
National Chair Aziz Memon said: "Orangi Town is one of the most underprivileged urban slums in Karachi and the supply of safe drinking water will improve health issues of the community and save children from water borne diseases."
He added that "Rotary is making intensified efforts in this impoverished area and has established a Resource Center in Bijli Nagar Orangi Town."
These extra steps towards ensuring that children are safe from disease also help to gain community trust, and form part of Rotary's work to raise awareness of polio, and overcome vaccine hesitancy. In 2016, Rotary International contributed over US$ 106 million to polio eradication worldwide, and in Pakistan, Rotarians are at the forefront of the fight against the virus.
By chance, the opening ceremony of the plant coincided with the second day of this month's subnational immunization days, when over 20 million children across different parts of the country were targeted with oral polio drops. Emphasizing the link between safer water, and polio eradication, children were given polio vaccine by high profile individuals attending the event.
Kicking off a safer future for some of Orangi's children, Mr Memon and Rotary District Governor Ovais Kohari pushed a button at the plant to allow clear, safe water to flow from the taps. They then had a drink of water to test the quality and taste.
Simultaneously, polio vaccinators were going from house to house all over the city. For some families, Rotary was providing two life changing interventions in just one day – an effective vaccine, and water that they could finally trust.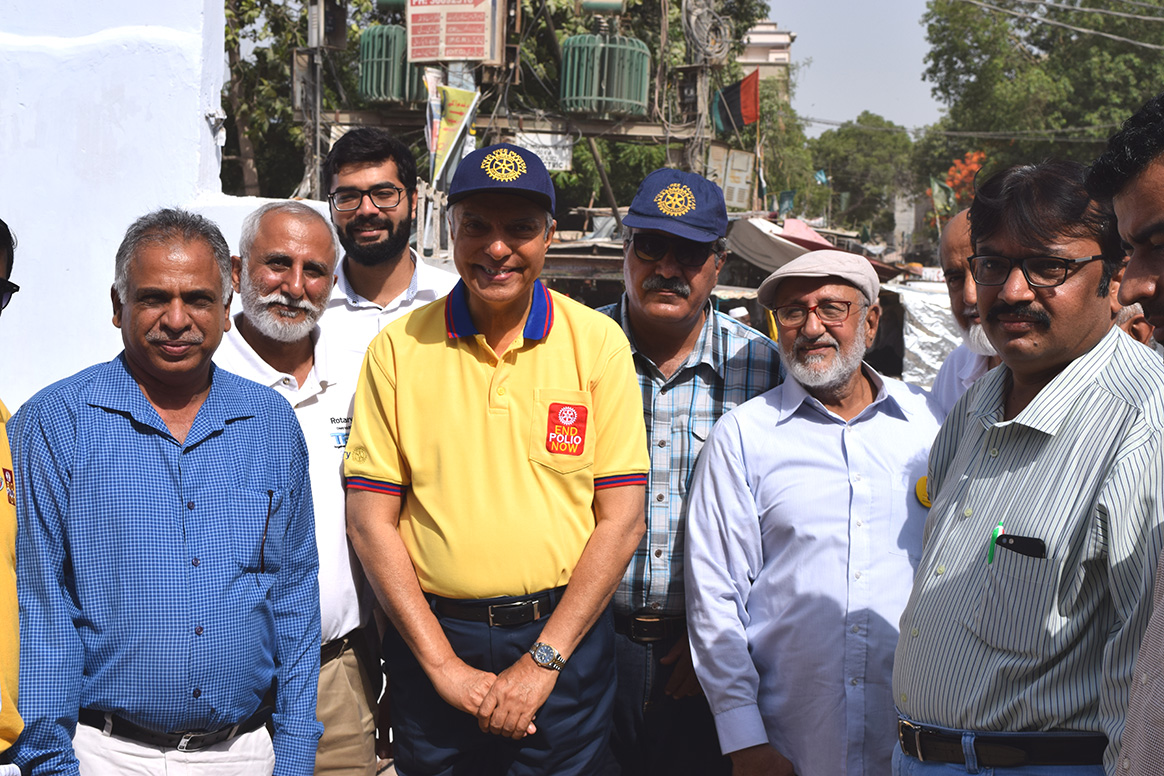 ---
Related News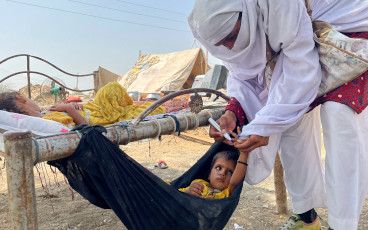 22/11/2023
21 November 2023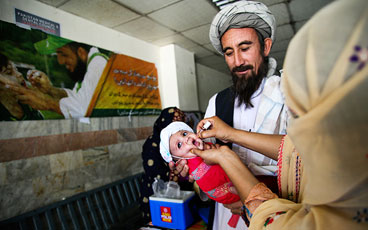 09/11/2023
First visit by the POB and representatives from all GPEI partners to Pakistan in 2023.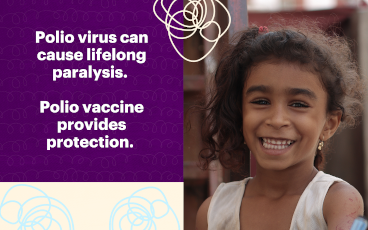 30/10/2023
Engaging digital communities to build trust in vaccines and eradicate polio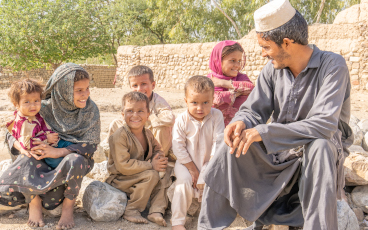 25/10/2023
25 October 2023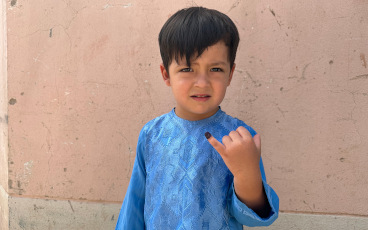 24/10/2023
24 October 2023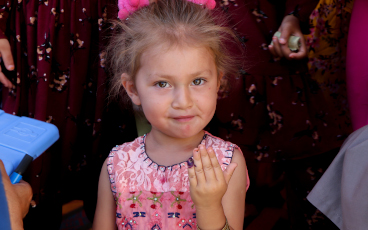 23/10/2023
23 October 2023