Romania Joins Fight against Polio
Funds Vaccinations for 40,000 Children
Washington, DC (July 27, 2011) — The United Nations Foundation today welcomed Romania's announcement that it was joining the Global Polio Eradication Initiative with its first grant that will provide polio vaccinations for 40,000 children. Romania is the 20th European Union Member State to sponsor a grant toward the Initiative, and the United Kingdom will match one-fifth of the gift, reaching an additional 8,000 children.
"We congratulate Romania on its commitment to helping achieve a polio-free world," said Timothy E. Wirth, President of the UN Foundation. "Support from our European Union partners will help us bridge the current funding gap and achieve more in the fight against polio."
---
Related News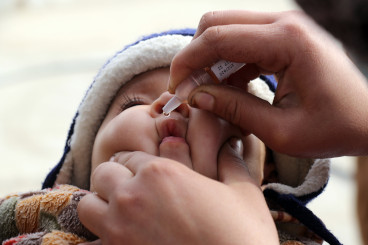 28/01/2022
WHO Executive Board urges intensified efforts to give world one less infectious disease to worry about and work towards sustainability of gains in polio-free countries.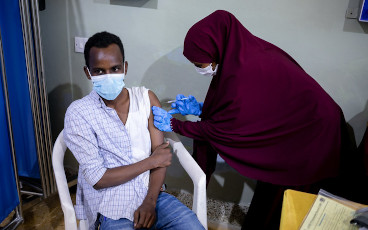 24/01/2022
The support polio teams provide to deliver COVID-19 vaccines underlines the vital role they can play for health priorities beyond polio.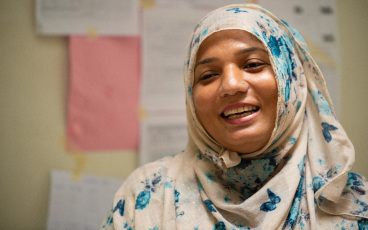 18/01/2022
Soni Farhan's work to eradicate polio has been as healing for her as it has been for the children she's determined to help.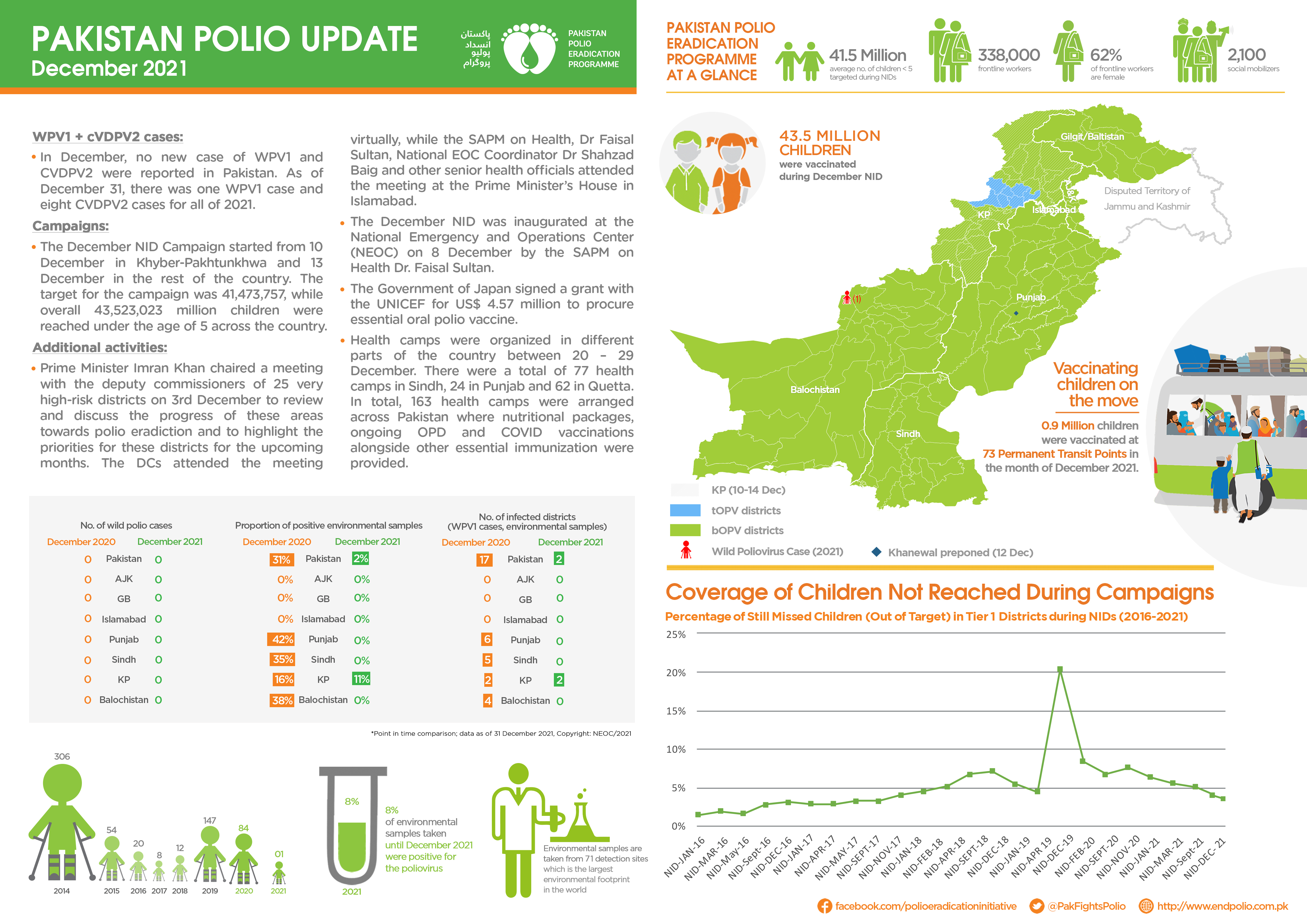 13/01/2022
Update on polio eradication efforts in Pakistan for December 2021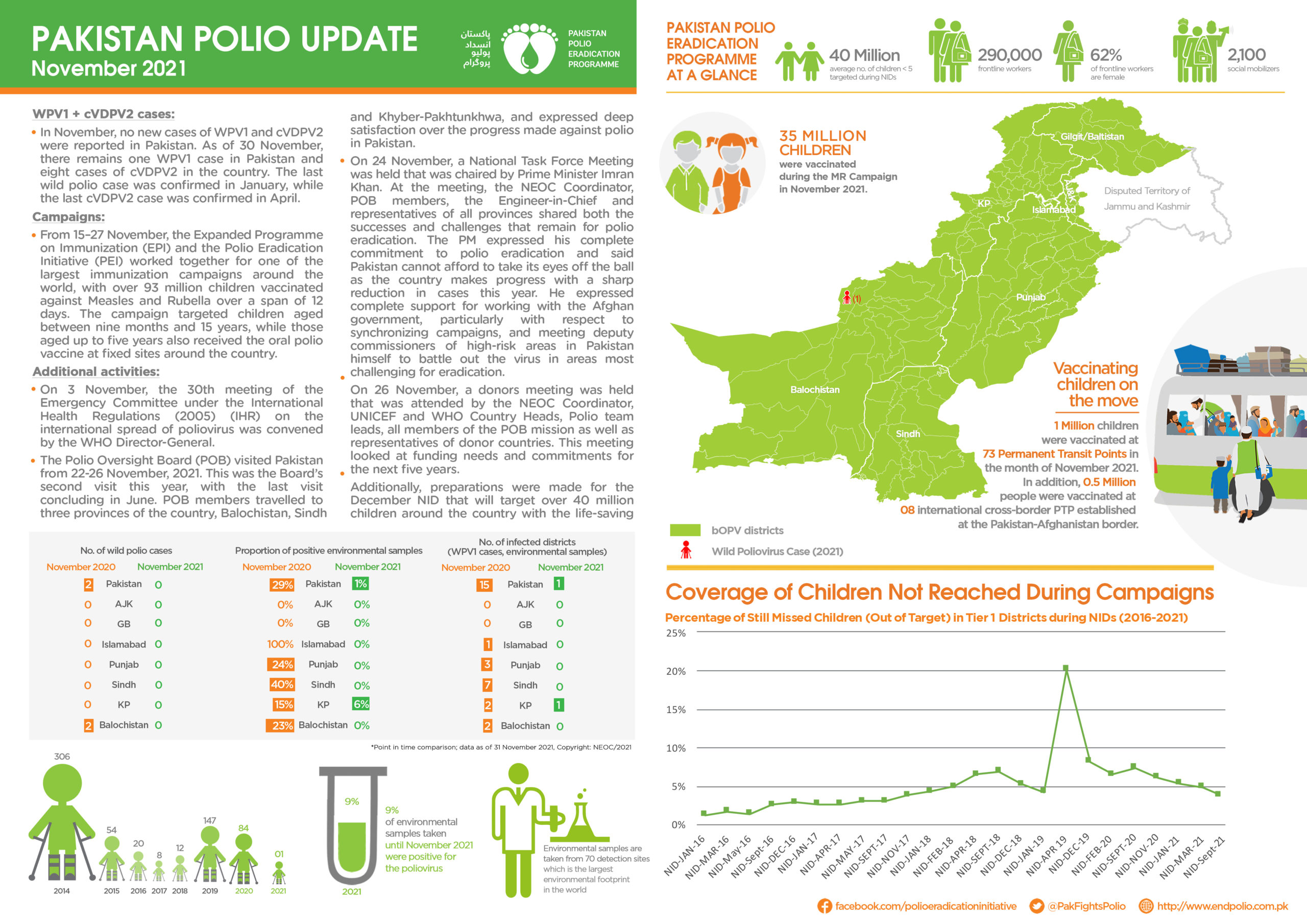 21/12/2021
Update on polio eradication efforts in Pakistan for November 2021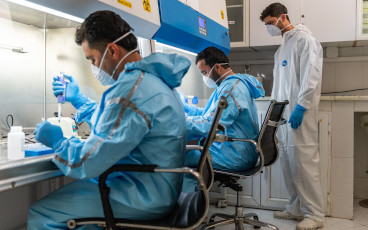 20/12/2021
2021 may go down in history as the turning point in the global effort to eradicate polio.