Polio Interrupted in Ukraine, but Efforts Must Continue
The polio outbreak in Ukraine has been declared interrupted, but significant gaps in surveillance and immunization still need to be addressed.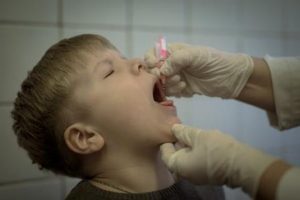 A team of technical experts assessed Ukraine's response to a polio outbreak and concluded that transmission of poliovirus has been interrupted. Nevertheless, the team remains concerned about significant gaps in immunization and surveillance that put Ukraine at high risk for new outbreaks.
"Thanks to the efforts of the Ministry of Health, health workers and parents, many more children are vaccinated against polio, and I commend them for their commitment," said Dr Zsuzsanna Jakab, WHO Regional Director for Europe. "But these efforts do not stop now. The immunization gap persists and, if Ukraine does not continue vaccinating its children, this gap will expand for polio and other vaccine-preventable diseases to strike."
High routine immunization coverage
Owing to low coverage, immunization gaps accumulated in Ukraine; it interrupted polio transmission with a campaign of three rounds of catch-up vaccination. High routine immunization coverage is a top priority for WHO, to ensure that another outbreak of polio or any other vaccine-preventable disease does not hit the country.
"We need to seize the momentum gained during the polio outbreak to strengthen Ukraine's immunization programme, so that parents may exercise their right and responsibility to vaccinate their children," said Dr Luigi Migliorini, WHO Representative in Ukraine.
With the United Nations Children's Fund (UNICEF), WHO is supporting the Ministry of Health in making vaccines available to close the country's immunization gap and protect against all vaccine-preventable diseases.
Recommendations of the expert team
An expert team from different United Nations agencies and partners assessed the polio-outbreak response over two weeks in five Ukrainian regions, at both oblast and rayon levels. Experts analysed the disease surveillance systems, supplementary immunization activities, and communications ", said Dr Patrick O'Connor, leader of the WHO assessment team.
As well as concluding that poliovirus transmission in Ukraine had been interrupted, the team recommended key actions to mitigate the risk of future outbreaks:
• increase political commitment for childhood immunization;
• re-establish high, uniform immunization coverage with polio vaccines;
• improve the communication skills of frontline health workers; and
• enhance surveillance for early detection of polioviruses.
Related
---
Related News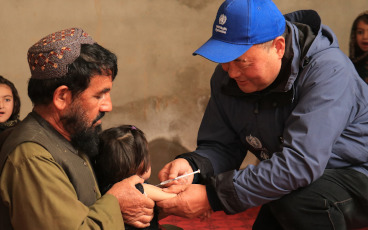 21/03/2023
21 March 2023
Notice
: Undefined variable: default_image in
/var/www/vhosts/polioeradication.org/httpdocs/wp-content/themes/gpei/single-news.php
on line
121
16/03/2023
16 March 2023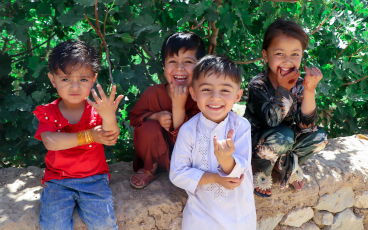 15/03/2023
Rotary International President, Jennifer Jones, is on a brief tour of London. Speaking at the House of Commons she said that Rotary had to deliver on its promise to the children of the world that it would help to eradicate polio.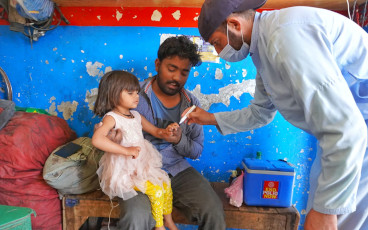 10/03/2023
On Tuesday 28 February 2023, ministers and high-level delegates from across the Eastern Mediterranean Region participated in the seventh meeting of the Regional Subcommittee for Polio Eradication and Outbreaks.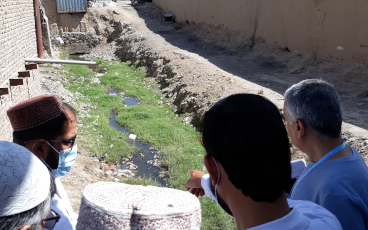 09/03/2023
Latest recommendations from independent global certification body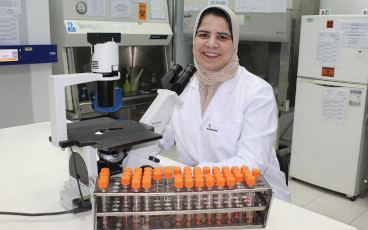 08/03/2023
In the polio eradication programme, women are forces to be reckoned with. They play important and integral roles at all levels of the programme. We got the perspectives of four women from WHO EMRO who tap into digital innovations to shape decision-making