12/12/2022
Polio Endgame Strategy, Surveillance, Vaccination campaigns
Getting ahead of the game
Qatar, supported by WHO, ramps up surveillance for polio during the FIFA World Cup 2022
Around the time when the Fédération Internationale de Football Association (FIFA) World Cup tournament was introduced, in 1930, children didn't have access to polio vaccines. Additionally, systems to search for polio symptoms in children were most likely weak across the world. This scenario has changed now.
To prepare for an estimated 1.2 million football fans congregating in Qatar to watch the World Cup tournament, the Government of Qatar took several measures to mitigate risks associated with the spread of diseases, including polio. As part of these interventions, the country requested the World Health Organization (WHO) for technical support to assess and improve surveillance for polio.
Taking stock of existing disease surveillance systems
To kick off these efforts, after months of joint planning and coordination, a team from WHO's Eastern Mediterranean Region (EMR) visited Qatar at the end of September 2022 to conduct an elaborate review of the surveillance system for acute flaccid paralysis (AFP). They examined activities at four main health care facilities − where both Qataris and visitors in the country frequently visit − to assess their contribution to AFP surveillance.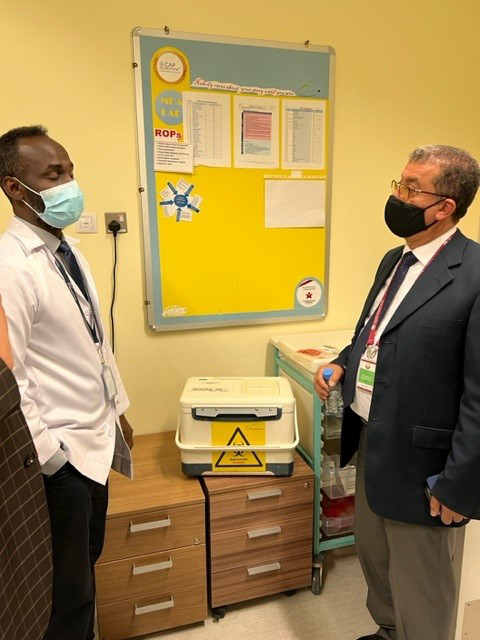 The team also conducted a virtual capacity development session for more than 200 public and private health professionals to understand the global and regional polio situation, and the importance of AFP surveillance and case reporting.
Reviewing systems to detect and respond to polio cases
On noting the recent spread of polioviruses across the world, and ease with which viruses can be transmitted, WHO sensitized officials at the Ministry of Public Health on the standard operating procedures for polio outbreaks. This includes a template to develop a national preparedness plan for a polio outbreak.
As next steps, the team conducted a Polio Outbreak Simulation Exercise (POSE), to test the level of preparedness and the blueprint of activities that should be conducted in case of an outbreak. The POSE ensures users are aware of activities to conduct within the crucial first 72 hours of confirmation of a polio outbreak. This exercise also aimed to ensure all existing tools in use are valid, and refreshed health officials' knowledge on the different kinds of polioviruses that exist and vaccines that can be used to boost immunity.
Need to strengthen AFP case notification
One of the most highly developed countries in the EMR, Qatar has a state-of-the-art online health client database, which is used by 90 percent of health service providers. The country also uses unique codes for all residents regardless of their nationality, which helps them manage infectious disease outbreaks. Health facilities offer high quality of health care, which encourages communities' uptake in health services. Taking this into account, the surveillance review revealed that the electronic health system in Qatar is able to track AFP cases once notified.
The country, however, faces challenges in the notification of AFP cases, largely due to the lack of a comprehensive list of diseases related to AFP in the electronic databases currently in use in health facilities and hospitals. Additionally, physicians lack awareness about AFP and case notification, which is attributed to Qatar being polio-free since 1990.
Recommendations for stronger surveillance of polio  
Recommendations made by WHO to the Ministry of Public Health are aimed at developing the capacity of staff to notify AFP cases early; conduct regular active search for children with AFP, including through active surveillance visits; and execute 60-day follow up examination for AFP cases. The WHO team also advised Qatar to maintain updated and functional AFP surveillance guidelines, and a national preparedness and response plan for polio outbreaks and response.
WHO also encouraged the Ministry of Public Health to set up a system for environmental surveillance to search for polioviruses in sewage and wastewater at prime sites across the country. This would help to cast a wider net to search for any poliovirus both in visitors and communities living in the country.
Qatar plays a key role in polio eradication
The Government of Qatar is a key partner in polio eradication efforts. Qatar's Minister of Public Health, HE Dr Hanan Mohamed Al Kuwari has been serving as the co-chair of the Regional Subcommittee for Polio Eradication and Outbreaks in the Eastern Mediterranean Region since February 2022. In this capacity,
HE Dr Al Kuwari has been instrumental in shining the spotlight on the current status of polio in the Region and efforts needed to end polio by the end of 2023.
---
Related News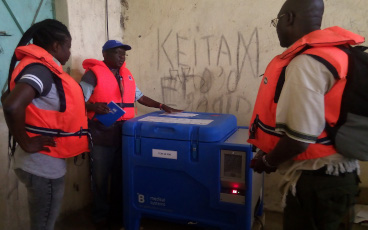 20/11/2023
20 November 2023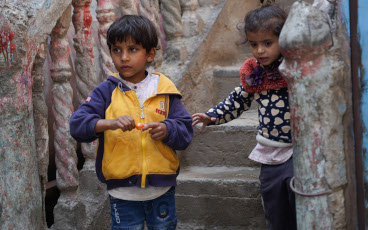 08/11/2023
Making the arduous journeys that underpin Yemen's effort to end its poliovirus outbreak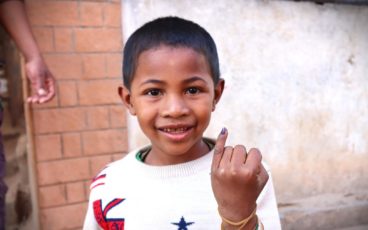 09/10/2023
22 September 2023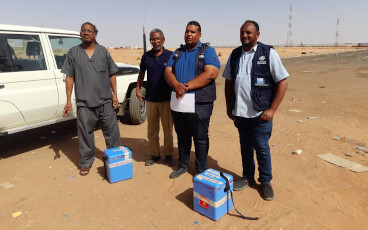 25/07/2023
At the earliest signs of the ongoing conflict in Sudan, in the middle of April, WHO's country team sprang into action. After all, conflict and infectious diseases are known to be comrades.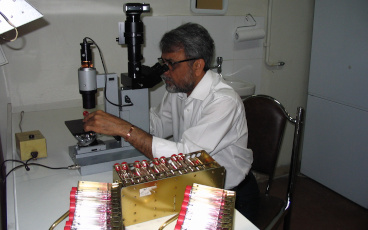 22/06/2023
The 'father' of polio laboratories in the Eastern Mediterranean Region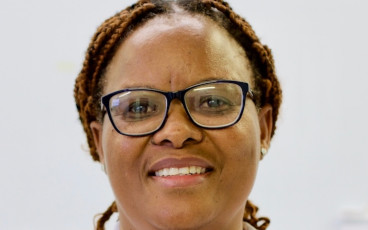 22/06/2023
Twenty years ago, Thongbotho Mphoyakgosi, wanted to be a social worker. "But fate had me here," she laughs, as she gestures to her surroundings at the National Health Laboratory, in Botswana's capital city, Gaborone.