08/03/2018
At-risk countries, Outbreak response, Surveillance, Vaccination campaigns, Vaccines
Lake Chad Region
From island to island with vaccines in Lake Chad
Dr Adele Daleke Lisi Aluma works to reach children who have never been vaccinated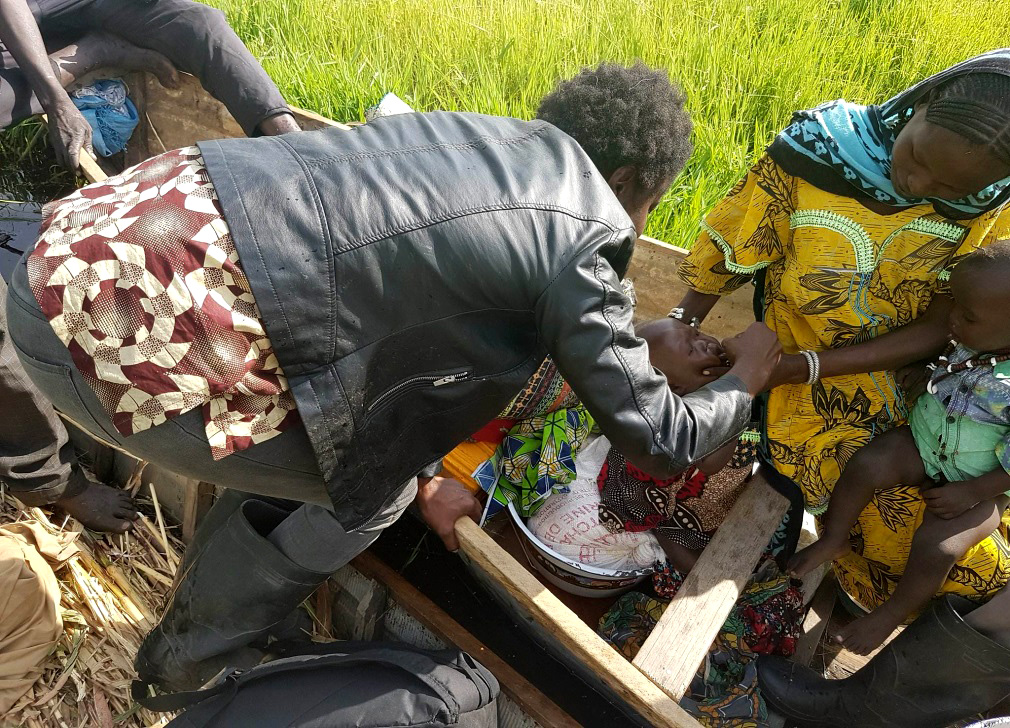 When the sun rises in the health district of Bol, in Chad, Dr Adele's day begins. Launching her canoe into the reed-filled waters of Lake Chad, and taking a look at the map, she readies herself for the long journey ahead. In four to six hours time she will arrive at a remote island, where there are children never before reached with vaccines.
Dr Adele Daleke Lisi Aluma works in one of the most challenging areas of the world in which to vaccinate. In Bol, 45% of children live on difficult-to-access, remote islands, where geographical barriers, violence, insecurity, and poverty mean people usually do not receive health or other government services.
Her job is to overcome these barriers, seeking out every last child for vaccination, whilst using her experience to ensure that the programme makes the best use of resources to reach the most children, every time.
Planning the route
A first step for every campaign is to plan the route. Studying maps, and comparing information, Dr Adele and her team find the most efficient way to reach the multiple islands that must be visited by vaccinators.
"The team often plans campaigns to take place at the same time as the weekly market, to vaccinate children when they are with their mothers buying and selling necessities," she says.
To increase acceptance of the vaccine, a few days before each campaign, Dr Adele and her colleagues telephone village elders and leaders, explaining why protection against polio and other vaccine-preventable diseases is so important.
This helps to improve the programme's reach. In the past, vaccinators sometimes travelled long distances over many days to islands where there are very few children. This meant wasted vaccine, as vaccinators were not able to keep the spare vaccines cold enough on the return journey to be used for other children. Today, better planning, as well as the purchase of solar refrigerators for vaccine storage, helps to solve this issue.
"To maximise a vaccination session, we need to make sure our field operations are efficient and effective, minimizing missed opportunities" she says.
The journey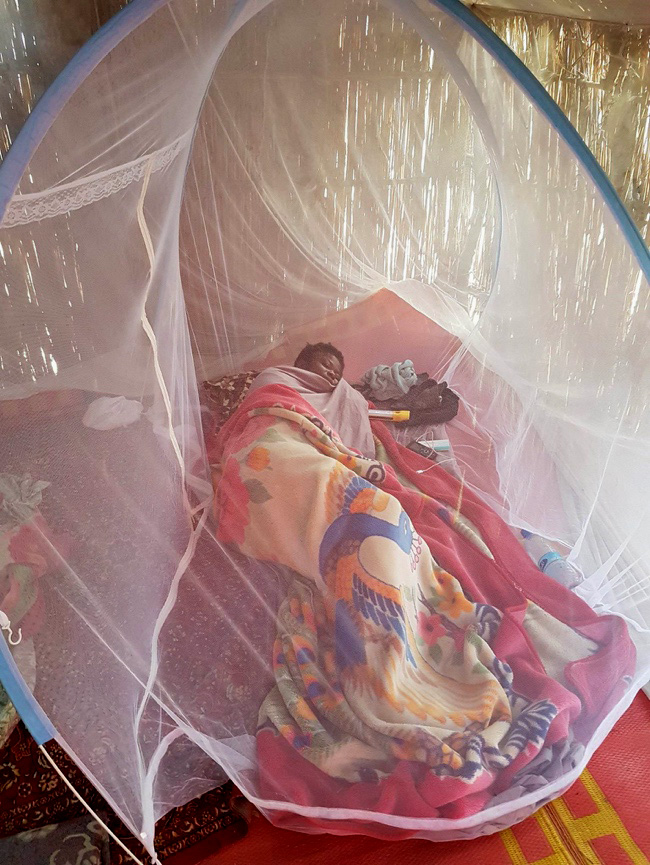 Lake Chad is made up of waterways filled with reeds, trees, and wildlife: not a flat stretch of water. To get to the islands, Dr Adele uses a paddle canoe, deftly navigating the difficult terrain for hours at a time. The teams need to be careful – while steering straight and keeping the vaccines cold, they must also watch out for insect bites – and even hippos.
Despite the challenges, she finds a huge sense of achievement in her work.
"Reaching a difficult to access village gives me every time a sense of motivation to continue."
Arrival
Upon reaching an island, Dr Adele begins vaccination. The majority of children in remote island villages have received less than three doses of oral polio vaccine, leaving them vulnerable to the virus. One by one, Dr Adele works to protect them.
Dr Adele is driven in her work by her experience of a close family member with polio. Previously, she conducted immunization and epidemiological surveillance for polio in the Democratic Republic of the Congo and in Haiti, as part of a career that has taken her all over the world.
The results
With each campaign, Dr Adele vaccinates hundreds of children, but she also looks for signs of the virus.
On a recent trip to the islands, she and her team discovered a child with acute flaccid paralysis, a potential signal of polio, who had not been reported to the polio surveillance network. While the child didn't have polio, this underlines the crucial need for the programme to continue to access these difficult to reach places, vaccinate children, and encourage communities to report any suspected polio cases.
Dr Adele is already helping to strengthen surveillance through training community members in each village to recognise the signs of a potential polio case.
She is also planning her next journeys: "We plan to return soon to supervise and accompany vaccination teams in the island areas."
To reach the remotest communities in Lake Chad, this is what it takes.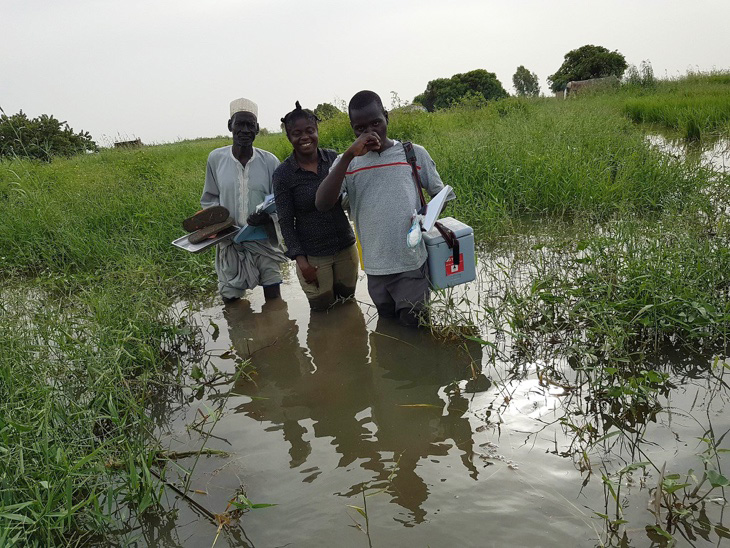 For more stories about women on the frontlines of polio eradication
---
Related News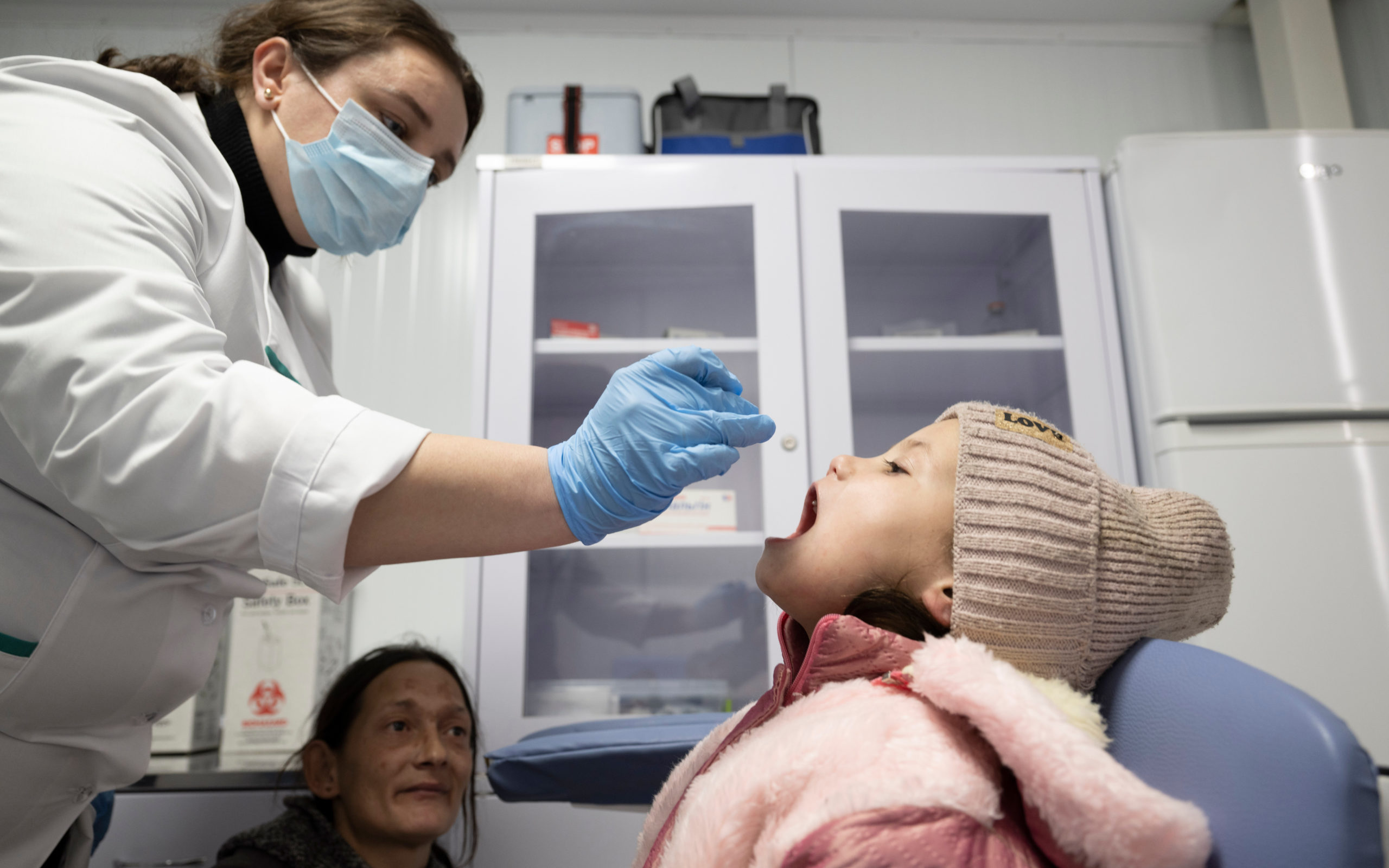 21/09/2023
A success story for public health despite extreme challenges of war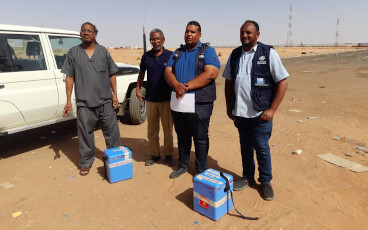 25/07/2023
At the earliest signs of the ongoing conflict in Sudan, in the middle of April, WHO's country team sprang into action. After all, conflict and infectious diseases are known to be comrades.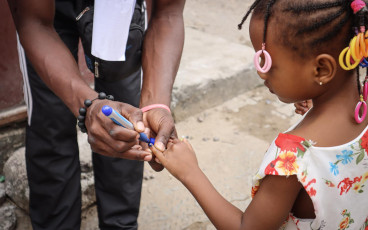 11/07/2023
Kinshasa, 7 July 2023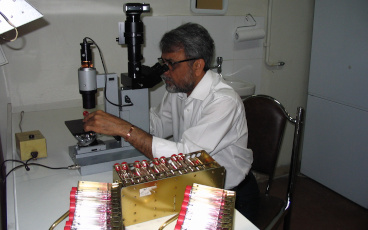 22/06/2023
The 'father' of polio laboratories in the Eastern Mediterranean Region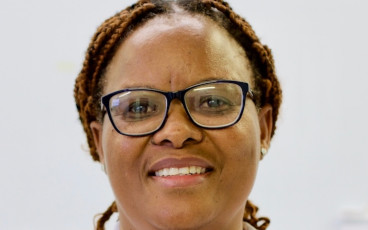 22/06/2023
Twenty years ago, Thongbotho Mphoyakgosi, wanted to be a social worker. "But fate had me here," she laughs, as she gestures to her surroundings at the National Health Laboratory, in Botswana's capital city, Gaborone.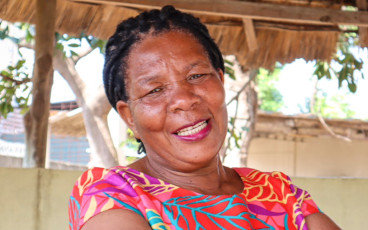 21/06/2023
60-year-old Raquelina Mazuze is proud of her contribution to the fight against polio as a social mobilizer in her native Mozambique.