Ending the Outbreak in Cameroon: Crucial for a Polio-Free Africa
This World Polio Week, Chris Wolff reflects on progress towards stopping the transmission of polio in Cameroon.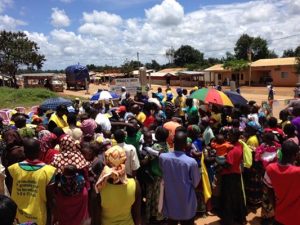 This October marks a year since a wild poliovirus outbreak in Cameroon was confirmed. The Global Polio Eradication Initiative has been working tirelessly to protect children across central Africa to stop the transmission of the virus. In September, the 2nd outbreak response assessment took place in Cameroon to assess just how close we have come towards ending the outbreak, and what challenges we are still facing. Chris Wolff, coordinator of the World Health Organization's Country Support Team, travelled to Cameroon as part of the assessment team.
 "I WORK TO ERADICATE POLIO BECAUSE…
… this is a disease which is debilitating and paralysing but could be prevented, firstly by vaccination and ultimately by eradication. We can do this. We must not give up."
GERALDINE FARRELL-BRAGA, GLOBAL POLIO ERADICATION INITIATIVE
---
Related News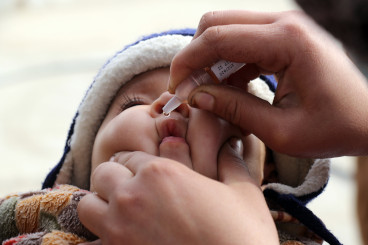 28/01/2022
WHO Executive Board urges intensified efforts to give world one less infectious disease to worry about and work towards sustainability of gains in polio-free countries.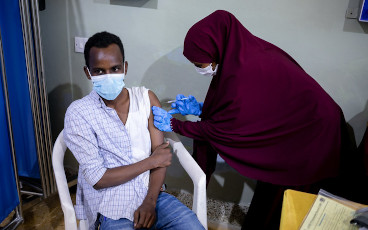 24/01/2022
The support polio teams provide to deliver COVID-19 vaccines underlines the vital role they can play for health priorities beyond polio.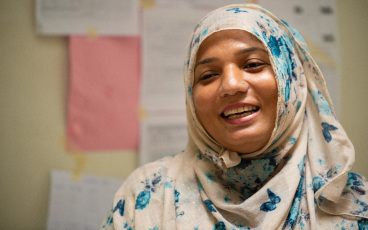 18/01/2022
Soni Farhan's work to eradicate polio has been as healing for her as it has been for the children she's determined to help.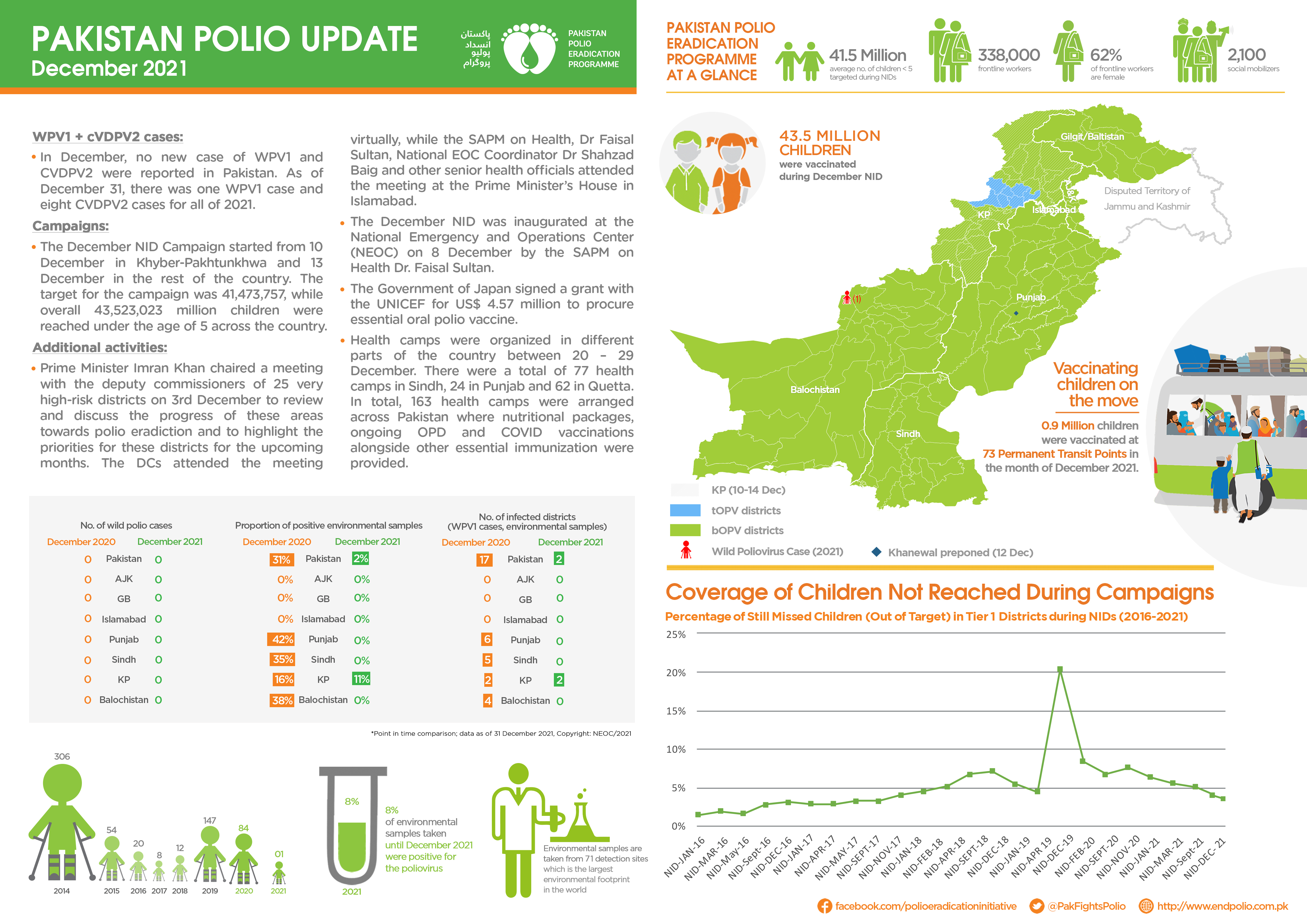 13/01/2022
Update on polio eradication efforts in Pakistan for December 2021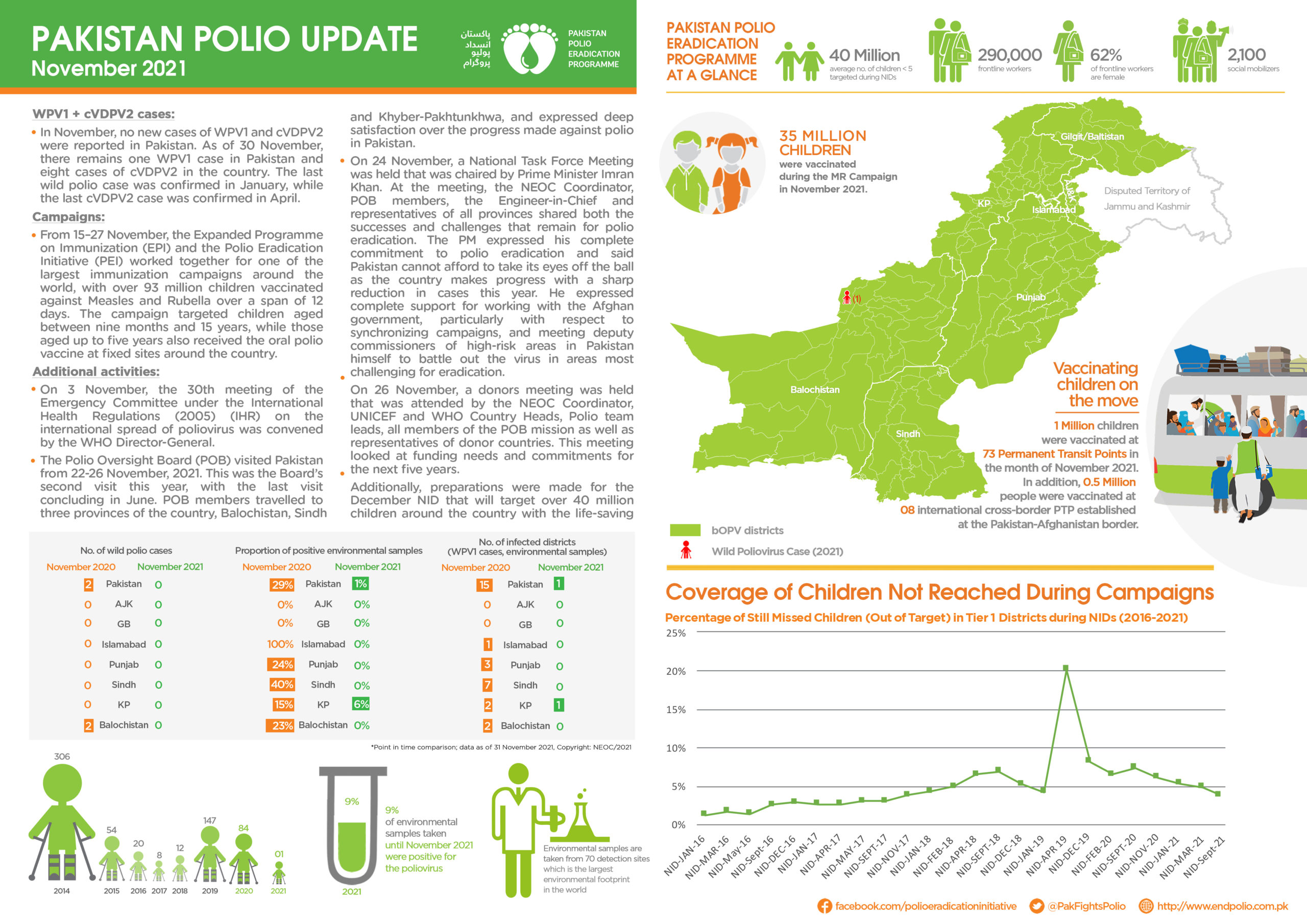 21/12/2021
Update on polio eradication efforts in Pakistan for November 2021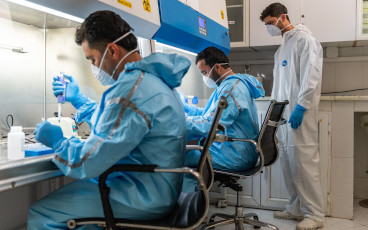 20/12/2021
2021 may go down in history as the turning point in the global effort to eradicate polio.