10/02/2022
Certification, GPEI partners, Oral Polio Vaccine (OPV), Outbreak countries, Vaccines
Africa
Dr Pascal Mkanda retires from WHO Regional Office for Africa
From a remote village in Malawi called Chinthenche to Zambia, Ethiopia, Nigeria, and finally the WHO Regional Office for Africa.
Dr Pascal Mkanda, Director for the Polio Eradication Programme in the World Health Organization's Regional Office for Africa (AFRO), also famously known as our 'villager in polio', is this month (February 2022) entering a well-deserved retirement.  Pascal's contribution over the years to polio eradication in Africa, and indeed broader immunization, is second to none.
Under Pascal's stewardship and leadership, wild polioviruses were successfully eradicated from the continent, the polio infrastructure integrated into broader public health efforts, new technologies and innovations for reaching the most marginalized children established and new vaccines successfully rolled-out.  His expertise, knowledge, dedication, zeal, and passion to work and more importantly his mentorship to fellow colleagues and health workers to alleviate the lives of vulnerable children across the continent, will be sorely missed.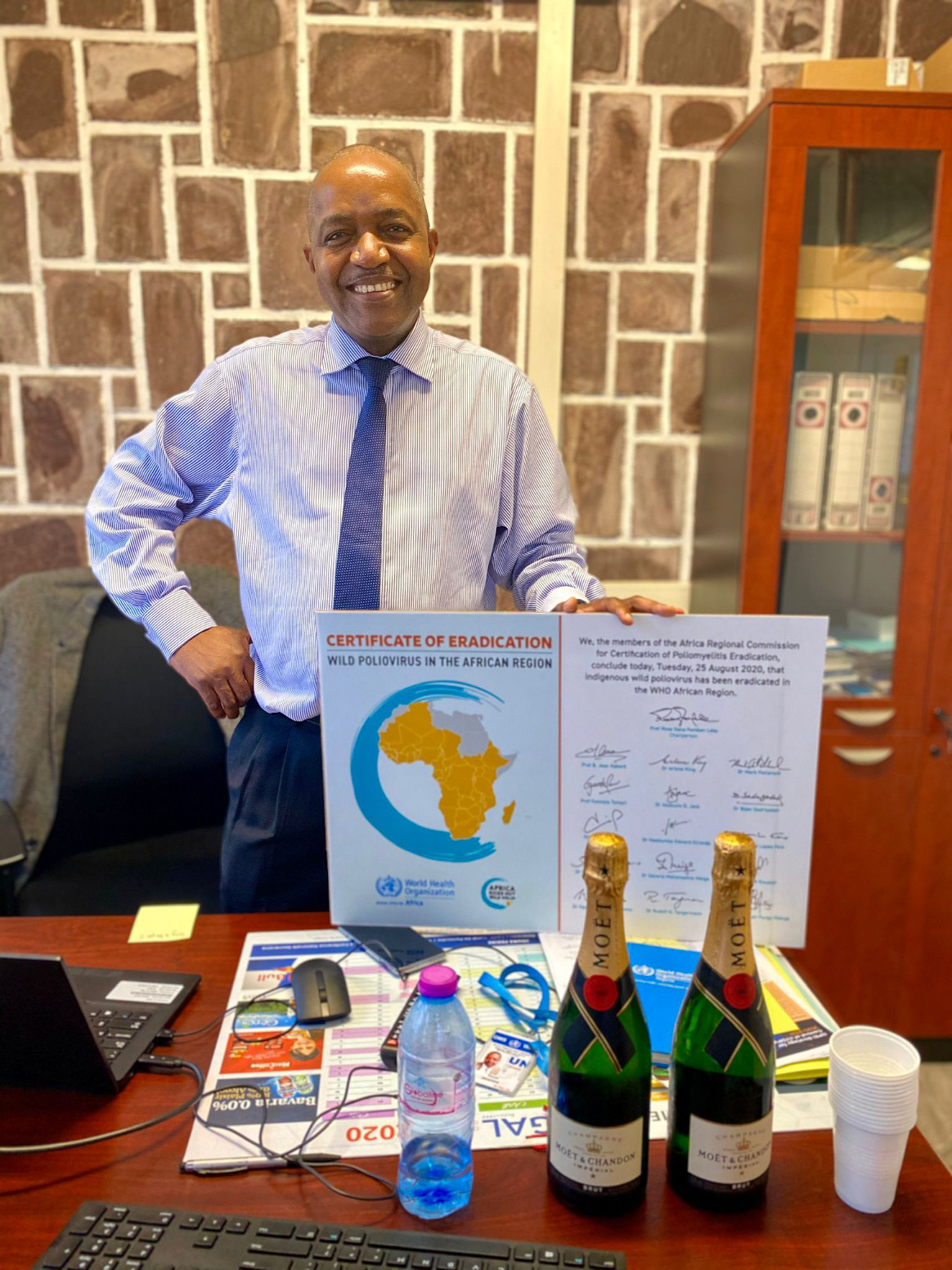 "I have worked with Pascal for close to 7 years, and during that time, I have witnessed first-hand Pascal's dedication, and what he often refers to as 'tough' decision making, which we owe to the successes we have seen in the polio program" said Dr Matshidiso Moeti, WHO Regional Director for Africa." My first interaction with Pascal was during the first meeting for Program Managers in the region, in Johannesburg, South Africa, in 2016. During this meeting Pascal expressed very passionately that the only way we can get results in Polio is by holding everyone accountable. To use his words, global health, very much like soccer, requires a coach to put his best players on the field.  Throughout the continent, children are healthier and better protected from infectious diseases, most notably of course from polio, thanks to the tremendous efforts and tireless work of Pascal.  This continent owes a huge debt of gratitude to Dr. Mkanda. On behalf of all mothers of Africa, I can simply only say one thing:  Thank you, Pascal!"
"Rotary and Rotary members across Africa have been at the forefront in the fight against polio since President Nelson Mandela shouted his rallying call in 1996 to 'Kick Polio Out of Africa'," according to Dr Tunji Funsho, Chair of Rotary's Nigeria National PolioPlus Committee and one of TIME Magazine's 100 Most Influential People in 2020.  "We went from 75,000 children paralyzed each year, all over Africa in 1996, to Zero wild polio cases since 2016. An unparalleled public health achievement, which could not have happened without Pascal's leadership, engagement, and expertise. On behalf of Rotary members across Africa, Pascal – thank you so much for everything that you have done.  We all wish you a more than well-deserved retirement."
"I can only echo what others have already said," commented Professor Rose Leke, Chair of the African Regional Certification Commission, which independently certified Africa as wild poliovirus free in 2020.  "It was my great honour, and together with my fellow Commission Members, to certify our continent free of all wild polioviruses.  Dr Mkanda and his team across the continent were absolutely instrumental in this. As Director of Polio in the Region, he exhibited great leadership. He and his team helped us verify the absence of wild poliovirus, even from the most inaccessible and remote areas of Africa.  They helped ensure that children everywhere, no matter where they lived, were reached with the life-saving polio vaccine.  Dr Mkanda demonstrated truly the best of Africa.  All I can say is a tremendous 'thank you' to him and his team. I wish him well in all his future endeavours."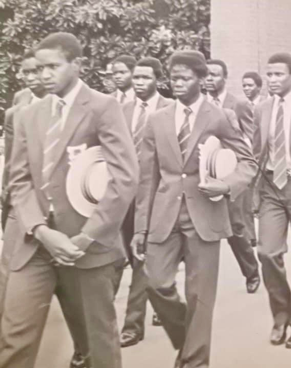 Dr Mkanda's career started from humble beginnings in a small and remote village, Chintheche in northern Malawi, with virtually no infrastructure. Pascal, son of a stay-home mother and a primary school teacher in Nkhata Bay, started making 'tough decisions' very early in life. At a tender age of 13, he and his elder brother Justin left their home on foot, and walked 18 miles with no shoes, to look for what would eventually be their family's home in search of a better education for him and his siblings.
This was only the beginning of the 'tough decision making' that Dr Mkanda is well-known for today. The young Pascal Mkanda continued with his education and was eventually identified as his district's best performing student. At the time, the president of Malawi, His excellency Dr Hastings Kamuzu Banda, had initiated a programme offering the brightest pupils (top 2.5%) from each district in Malawi irrespective of  sex or socio-economic status, the opportunity to attend higher education, at the prestigious Kamuzu Academy, and through this educational opportunity, Dr Mkanda performed exceptionally and was awarded a full sponsorship to study Medicine in the United Kingdom where he attained a medical degree at the Imperial University College London.
To just show how intelligent he was – Pascal was afforded an opportunity to also study for a degree in microbiology/infectious diseases at the London School of Hygiene and Tropical Medicine while at the same time pursuing a degree in medicine. In later life he went to the Rollins School of Public Health at Emory University in Atlanta, USA, and obtained a Master of Public Health.
Putting his theoretical knowledge into practical experience, it was not long before Dr Mkanda began making a very real impact on Malawi's public health system, improving the health and lives of remote communities.  He rapidly developed a reputation for solid, practical and effective work. Here he developed the traits that would characterize his entire career and for which he became so respected:  the courage of standing up for his convictions; an ability to identify and promote new and excellent talent, that would help him establish relevant and pragmatic support teams across the region; a fearless dedication to step out of group thinking even if it meant standing alone against adversity; and, an absolute and unwavering commitment to achieving results.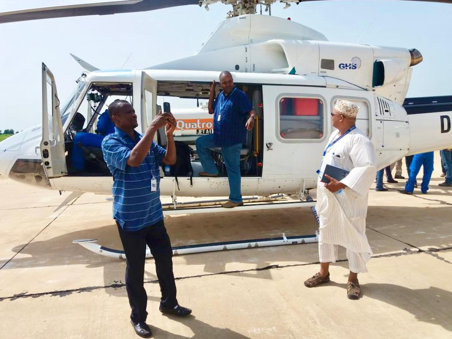 Respected by peers and more importantly communities themselves, he rapidly caught the attention of the international development community while working in some of the most remote communities in Malawi. During a visit by the USAID Mission in Malawi to Nsanje District Hospital in the south of Malawi, Dr Mkanda's work caught the attention of the Country Representative who immediately recommended him for a USAID-sponsored Global Health Programme which subsequently led to the beginning of his international career.
Starting out as a National Programme Officer in Malawi for the World Health Organization, and moving on to Zambia as an international staff, he met and established a long-term friendship with Dr Francis Kasolo (former VPD Regional Virologist). By the year 2000, Dr Mkanda was managing immunization activities for Eastern and Central Africa and would eventually lead polio activities in Nigeria and Ethiopia.
It was during his time as WHO Polio team leader in Nigeria and Ethiopia that these countries were able to make significant inroads in interrupting wild polio transmission. One contributing factor for this achievement was the introduction of the famous accountability framework that held every staff accountable for their work with those underperforming being replaced by "fresh legs on the football field", in Pascal's own words.
It was therefore not a surprise that when the position of WHO African regional polio coordinator was advertised, that Dr Moeti – then the new Regional Director for Africa – appointed Pascal to lead the fight against this disease in the Region.
Never losing focus on the need to reach every last child with polio vaccines, with support from Dr Moeti and the Bill and Melinda Gates Foundation, Dr Mkanda established a regional center for the Geographic and Information Systems (GIS). According to Dr Joseph Cabore, Director of Programme Management at WHO's African Regional Office: "One very critical contribution by Pascal to the regional office, is the introduction of innovative technologies and solutions. It's amazing to see in real time, where our frontline workers can reach during mass campaigns and outreach activities. Pascal, thank you for ensuring that we remain accountable to our African children and their families."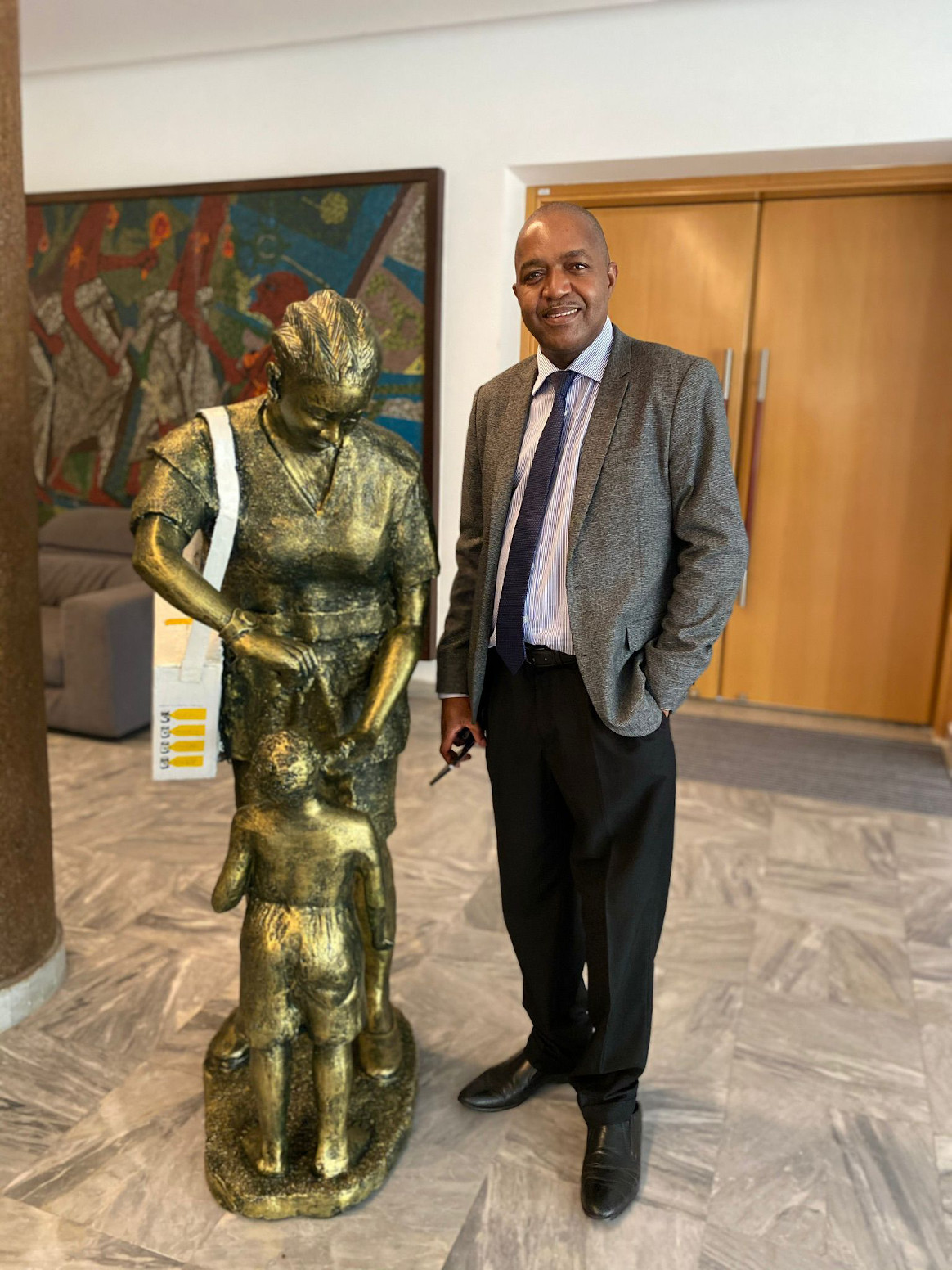 "It has been a privilege to work alongside Dr. Mkanda in pursuit of a polio-free world," said Dr. Chris Elias, President of Global Development, the Bill & Melinda Gates Foundation. "His commitment and dedication to eradicating polio have been vital to helping protect millions of children from this debilitating disease and helped achieve a WHO African Region that is now free of wild polio – a monumental achievement in global health. I am forever grateful to Dr. Mkanda for his work and partnership on ending polio."
Michael Galway, Deputy Director Polio at the Bill & Melinda Gates Foundation, added this personal comment: "Working with Pascal over the past decade has been one of best parts of the job in helping to get rid of polio in Africa. I've always appreciated the passion and conviction he's brought to the work, and his keen understanding of how to get the polio programme to perform at its best in some of the most difficult places. He's been a role-model and a friend, and I'm grateful for both!"
It was in Nigeria – for a long time the global epicentre for polio – that Pascal's leadership really came into its own.
Dr Faisal Shuaib, Executive Director of the National Primary Healthcare Development Agency in Nigeria, said: "Pascal Mkanda's contribution to making Nigeria free of wild poliovirus cannot be overstated.  It took innovative strategies and approaches to ensure that every child could be reached, and virus transmission effectively tracked, in hard-to-reach and inaccessible areas. Pascal helped develop and trailblaze novel approaches which ultimately led to our success.  It really took rewriting the strategic rulebook, and these approaches are now being implemented in other high-risk polio areas.  All for the benefit of the most marginalized children.  Thank you, Pascal, we could not have done it without you and your leadership.  We will miss you!"
Indeed, it is this same leadership by Dr Mkanda that led to the establishment of the Rapid Response Team (RRT), coordinated by Dr Ndoutabe Modjirom in the WHO Regional Office in Brazzaville to tackle the remaining form of polio, the circulating vaccine-derived polioviruses (cVDPVs): "Pascal, you are leaving big shoes to fill. We will need your kind of leadership to end all remaining forms of polio in our region once and for all. It will not be easy to finish this job without you."
Pascal will be missed, as underscored by Aidan O'Leary, Director for the Global Polio Eradication at WHO Geneva. "On behalf of all partners and stakeholders, the Global Polio Eradication Initiative wishes you all the very best in your retirement and/or in your next chapter of life.  We know of course that you will stay engaged in one capacity or another in this fight, and we look forwards to one day, very soon, to celebrate together with you the victory over all forms/types of polio worldwide once and for all.  A big thank you, in particular for your leadership in certifying the Region free of wild polioviruses and for facilitating the introduction and roll-out of novel oral polio vaccine type 2."
Congratulations on your retirement! Now you'll have more time for sleeping in, fishing, reading, golfing and if you want to be a DJ-from G22, where it all started!
Shine on, le Mystique Dr Mkanda!
---
Related News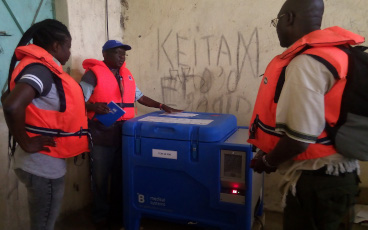 20/11/2023
20 November 2023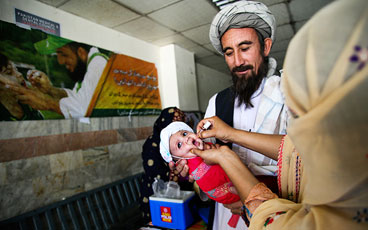 09/11/2023
First visit by the POB and representatives from all GPEI partners to Pakistan in 2023.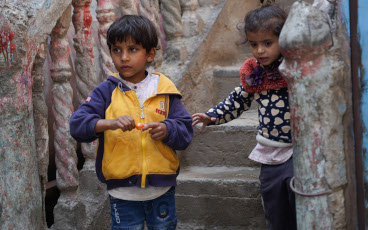 08/11/2023
Making the arduous journeys that underpin Yemen's effort to end its poliovirus outbreak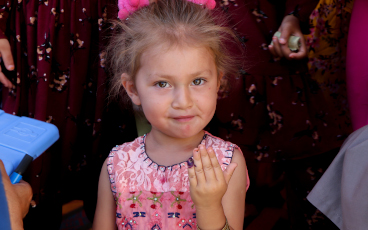 23/10/2023
23 October 2023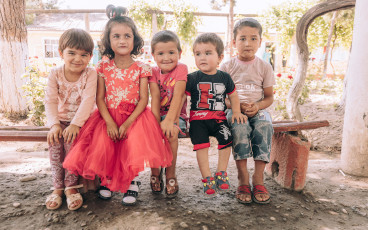 11/10/2023
BRUSSELS, 11 October 2023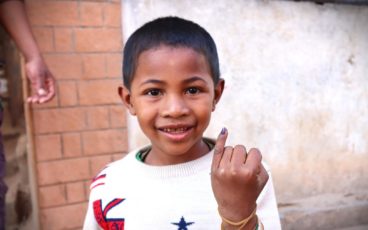 09/10/2023
22 September 2023