31/03/2023
Eradication, Polio Endgame Strategy, Reaching the Last Mile
A word from the Chair: 2023 – Aiming for Success through Ongoing Analysis of Global Effort
Rigorous independent review to assess status to meeting end-2023 critical goals
By Aidan O'Leary, Director for Polio Eradication, World Health Organization, and
Chair of the Global Polio Eradication Initiative Strategy Committee
2023 is a critical year for the Global Polio Eradication Initiative (GPEI).  It is the target year to interrupt all remaining wild poliovirus type 1 (WPV1) and circulating vaccine-derived poliovirus type 2 (cVDPV2) transmission chains, per the GPEI Polio Eradication Strategy 2022-2026.  A rigorous independent review will be undertaken by the third quarter of 2023, to assess whether the programme is on track to meeting Goal 1 and Goal 2 of the Strategy:  permanently interrupt all poliovirus transmission in endemic countries; and, stop transmission of cVDPV2 and prevent outbreaks in non-endemic countries.
Despite the detection last year – the first operational year of the Polio Eradication Strategy – of several high-profile polio emergences, including in places such as New York and London, 2022 saw perhaps some of the most significant progress in the programme's history, and has set up the global polio effort for a unique opportunity to achieve success in 2023.  A unique, but limited, epidemiological window of opportunity exists at the beginning of 2023.  Key to success is reaching remaining 'zero dose' children (children who are either un- or under-vaccinated) in seven, subnational 'most consequential geographies'.  These geographies – eastern Afghanistan, the southern area of Khyber Pakhtunkhwa in Pakistan, Tete province in northern Mozambique, north-western Nigeria, eastern Democratic Republic of the Congo (DR Congo), northern Yemen and south-central Somalia – which now together account for 80% of all polio cases worldwide (WPV1 – 100%, cVDPV2 – 80% and cVDPV1 – 76%) over the past 12 months (as at 28 March 2023).
As the first quarter of 2023 draws to a close, the GPEI's analysis is that the programme remains on track to interrupt all remaining wild poliovirus transmission in 2023 – both endemically in Pakistan and Afghanistan, and in the outbreak setting of south-east Africa.  Not-withstanding the challenging operational contexts in eastern Afghanistan and the southern area of Khyber Pakhtunkhwa, intensified country efforts have resulted in a historically-low number of biologically-distinct virus lineages remaining in circulation and an ever-shrinking number of infected districts.
The situation with interrupting cVDPV2 transmission is more mixed.  Compared to other most consequential geographies, increased efforts in Nigeria have yielded positive results through 2022 and beyond.  The country's main historical transmission chain, the Jigawa lineage, which was responsible for the majority of cases and international spread, appears to have been effectively halted.  New cases continued to decline in the second half of 2022. As a result, the virus is currently confined primarily to specific regions in the north-west.  In Somalia, where we have witnessed unbroken transmission since 2016, the numbers of inaccessible districts have been reduced to zero and inaccessible children to <80,000 by the end of the first quarter of 2023.
Polio Eradication Strategy 2022-2026 planning and budgeting timeline, 2021-2027+

In eastern DR Congo and northern Yemen, ongoing issues of access, acceptance and the delivery of high quality immunisation activities to maximise coverage remain concerning as both outbreaks continue to expand (including internationally) at the start of 2023.  Both contexts are protracted, complex humanitarian emergencies.  The programme at all levels is in the process of implementing a range of corrective course measures to urgently reverse this trend and get outbreak response in both contexts onto a footing to achieve success.  Pending the effective and sustained impact of these measures, it is unlikely that the end-2023 interruption target would be successfully met.
Independent review to provide clearer and independent assessment of status
At the time of the launch of the GPEI Strategy, a commitment was made to undertake a rigorous review of its implementation.  This review will be conducted by the Independent Monitoring Board (IMB), an independent group of public health experts established at the request of the World Health Assembly in 2010, to monitor and independently verify progress towards the achievement of a lasting polio-free world.
The IMB has a long history in evaluating the GPEI's cross-cutting work, and recommending measures to help strengthen strategic approaches.  Its long-standing and independent input and analyses has over the years significantly contributed to sensitising strategic approaches.  At the same time, again thanks to its long-standing engagement with the GPEI, IMB members have in fact become 'polio' experts, and not simply public health experts.
The independent review now planned will be geared specifically to:
evaluate progress towards Goals 1 and 2 of the Polio Eradication Strategy 2022-2026;
assess whether the strategic plan is a) on track, b) at risk, c) off track or d) missed; and,
identify areas where corrective action plans are required and evaluate the quality, implementation and impact of corrective action plans.
The GPEI will work closely with the IMB to ensure that it has all the necessary inputs, analytics and modelling required to inform its deliberations during a planned meeting during 11-13 July 2023.  The IMB is anticipated to present its findings and recommendations to the GPEI Polio Oversight Board (POB) for decision at its face-to-face meeting in September/October 2023.  Our collective aim is clear – to redouble all efforts and focus on the critical path to zero and delivering on the promise of a polio free-world.
---
Related News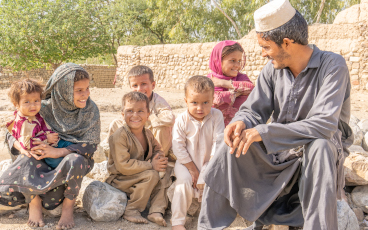 25/10/2023
25 October 2023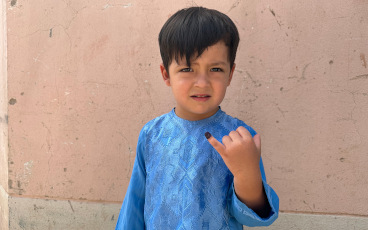 24/10/2023
24 October 2023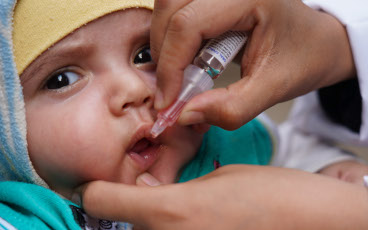 13/09/2023
13 September 2023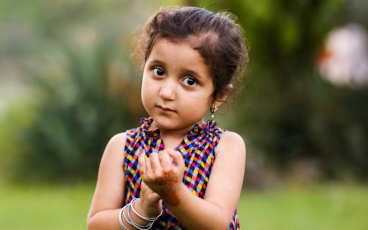 04/09/2023
Newly-appointed Pakistan leaders committed to delivering polio-free country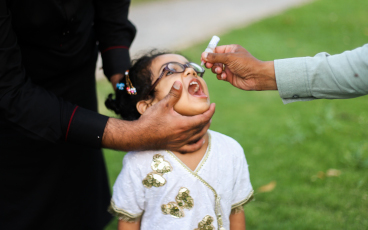 21/07/2023
Says commitment to polio eradication remains commendable, interruption of wild poliovirus is possible in six months with support from communities, government, administrative and security leadership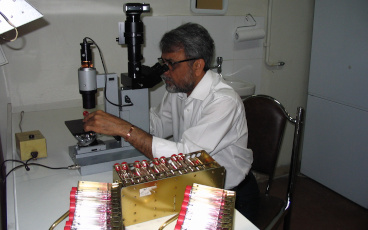 22/06/2023
The 'father' of polio laboratories in the Eastern Mediterranean Region