Call to Action
COVID-19 has had a massive impact on health services, including immunization services. This is leading children in high-risk areas more vulnerable to diseases such as polio and measles.  We are increasingly seeing outbreaks of such diseases as a result.
WHO and UNICEF launched an 'emergency call to action for measles and polio outbreak response', to protect children by vaccination.  It is a global call to action, both for countries to re-boost their immunization systems in the wake of COVID-19 and for the international community to work together to ensure that the financial resources needed on an emergency basis are rapidly made available.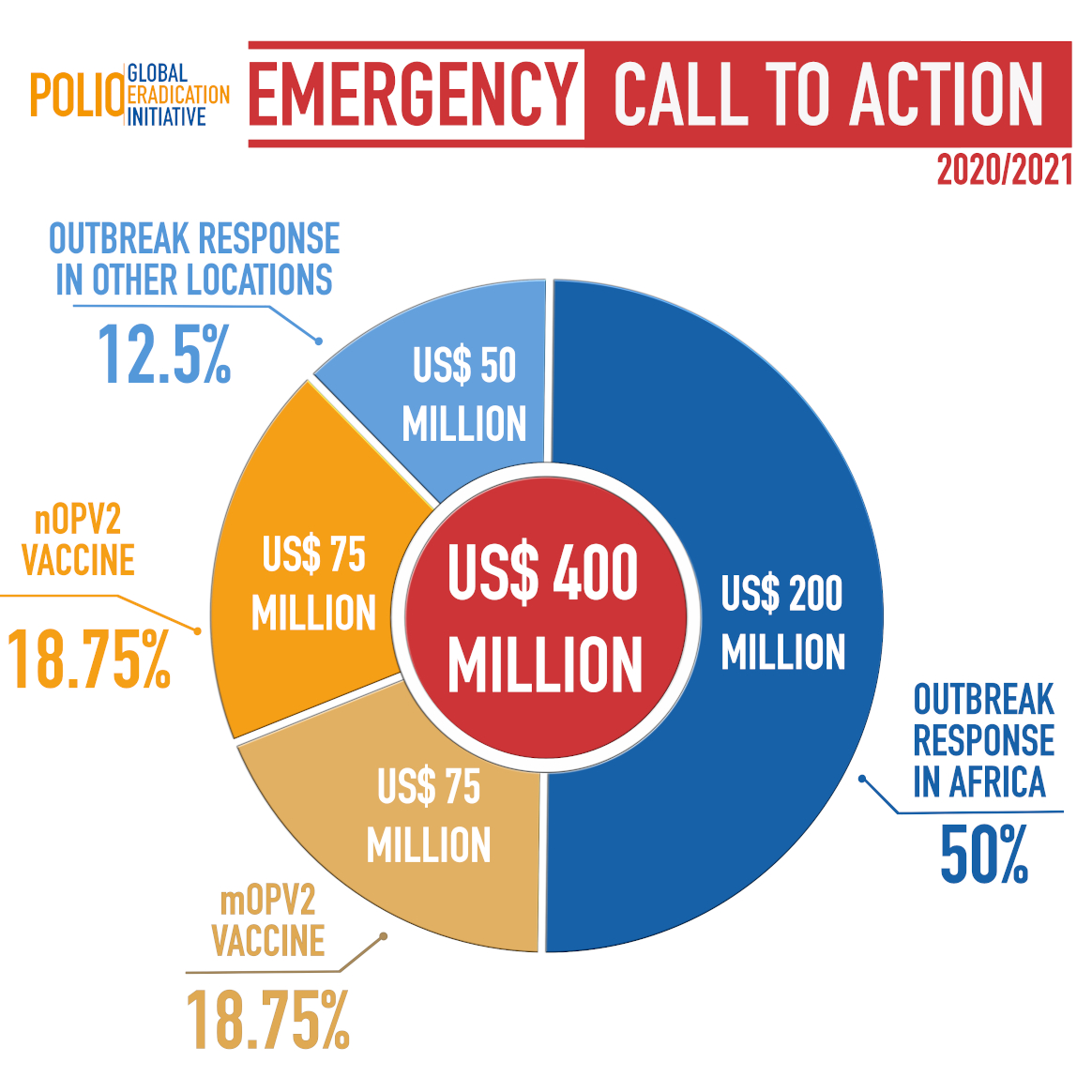 UNICEF and WHO estimate that an additional US$ 655 million (US$ 400 million for polio and US$ 255 million for measles) are urgently needed to cover the 2020/2021 period, to urgently tackle the dangerous immunity gaps that have been exacerbated in 2020 and implement outbreak response.
New tools, including a next-generation novel oral polio vaccine and the new Global Strategic Measles Outbreak Response Plan (a worldwide strategy to quickly and effectively detect and respond to measles outbreaks), are expected to be deployed over the coming  months to help urgently tackle these growing threats more effectively and sustainably, and ultimately, save lives.
Related resources