15/01/2018
Endemic countries, Social mobilization, Vaccination campaigns
Afghanistan
Afghanistan polio snapshot – December 2017
Update on polio eradication efforts in Afghanistan for December 2017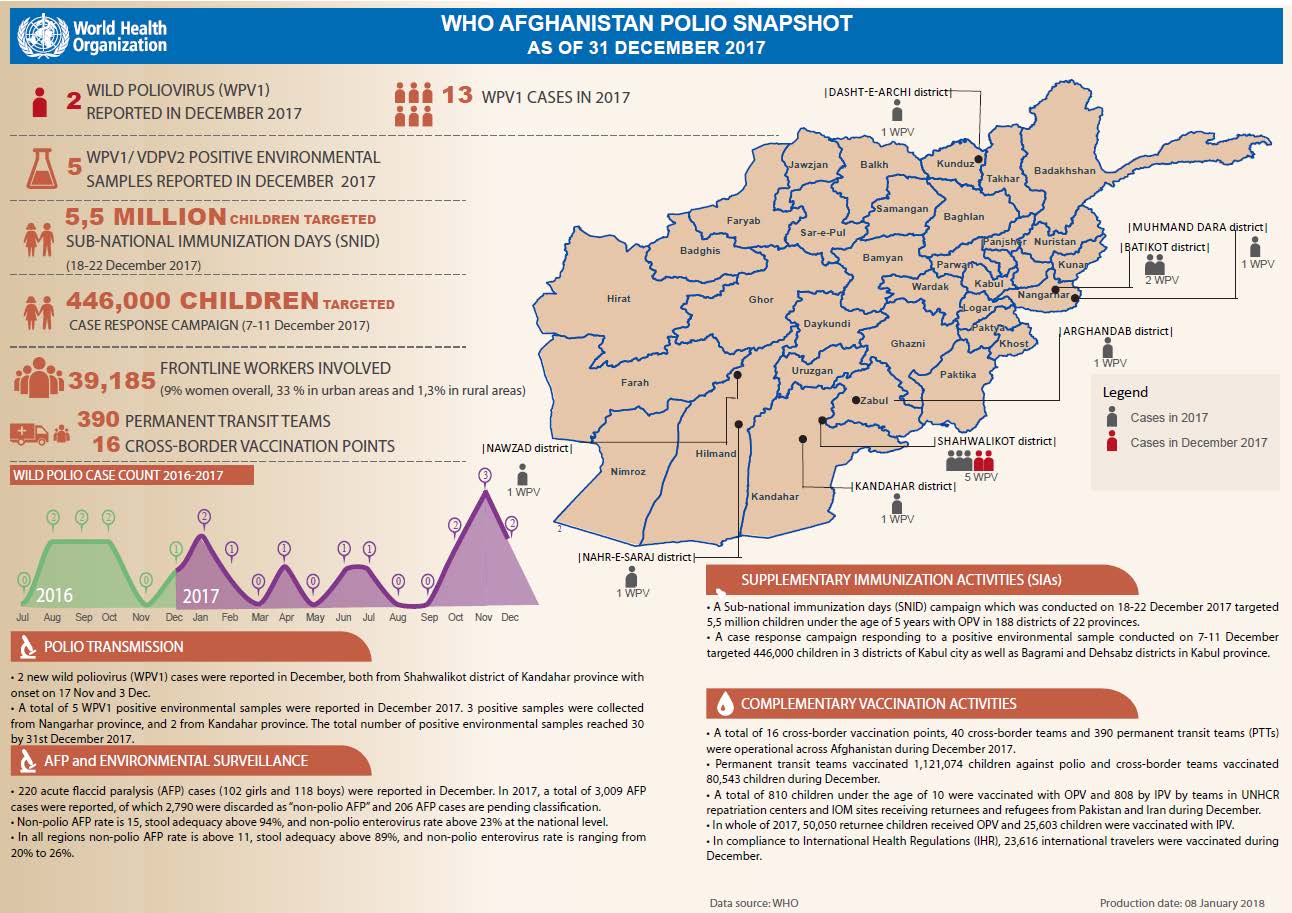 The Afghanistan polio snapshot gives a monthly update on key information and activities of the polio eradication initiative in Afghanistan.
In December:
 Two new cases of wild poliovirus (WPV1) were detected, both from Shahwalikot district in Kandahar province.
5.5 million children under five years of age were targeted during subnational immunization days across 22 provinces.
Permanent transit teams successfully vaccinated 1 121 074 children against polio, whilst cross-border teams vaccinated 80 543 children.
For full update please click on pdf below.
---
Related News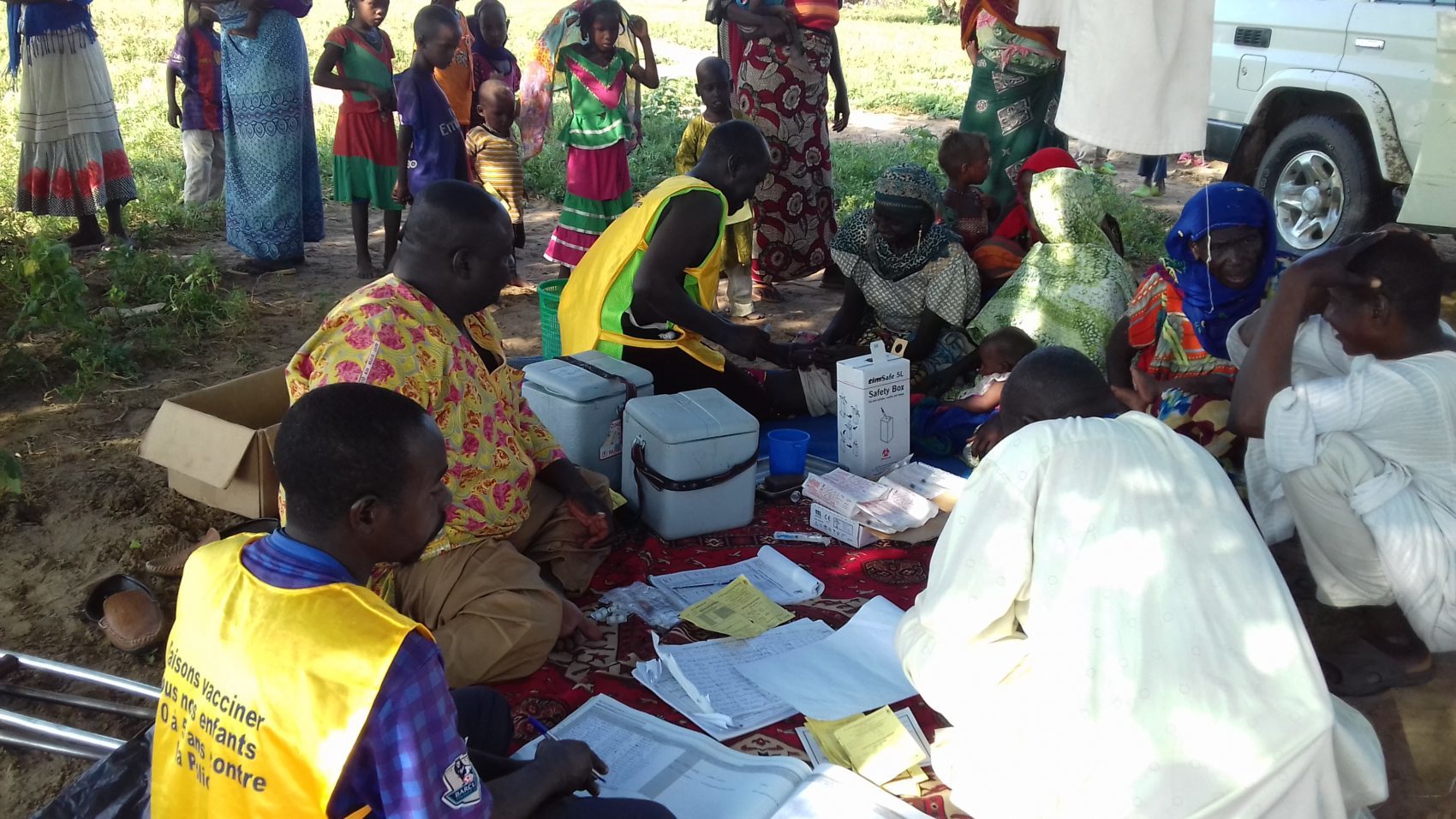 21/02/2018
In at-risk areas of Chad, large-scale polio campaigns are increasing the immunity of every child.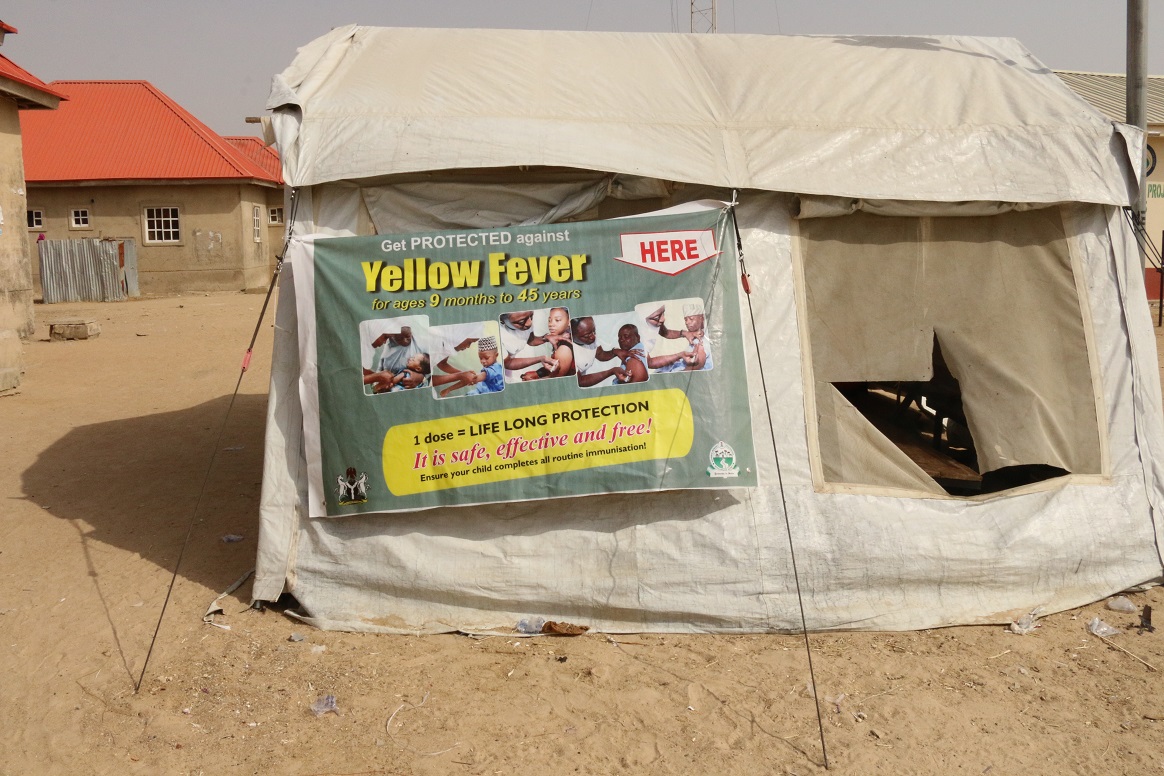 20/02/2018
The strong polio eradication infrastructure in Borno is supporting Nigeria to vaccinate over eight million people against yellow fever.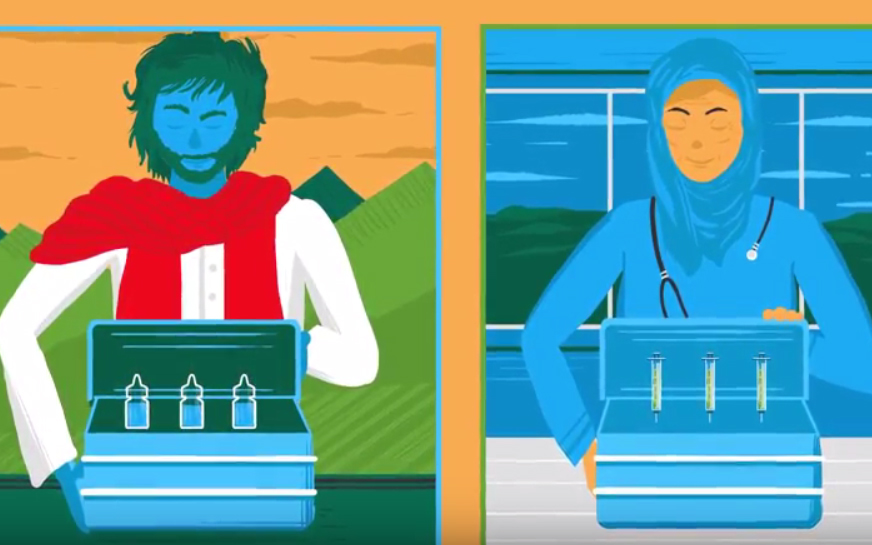 16/02/2018
Polio can't be cured, but it can be prevented. Two important tools help to prevent polio – two safe, effective vaccines. Find out about the oral polio vaccine and the inactivated poliovirus vaccine and their roles in the polio eradication effort.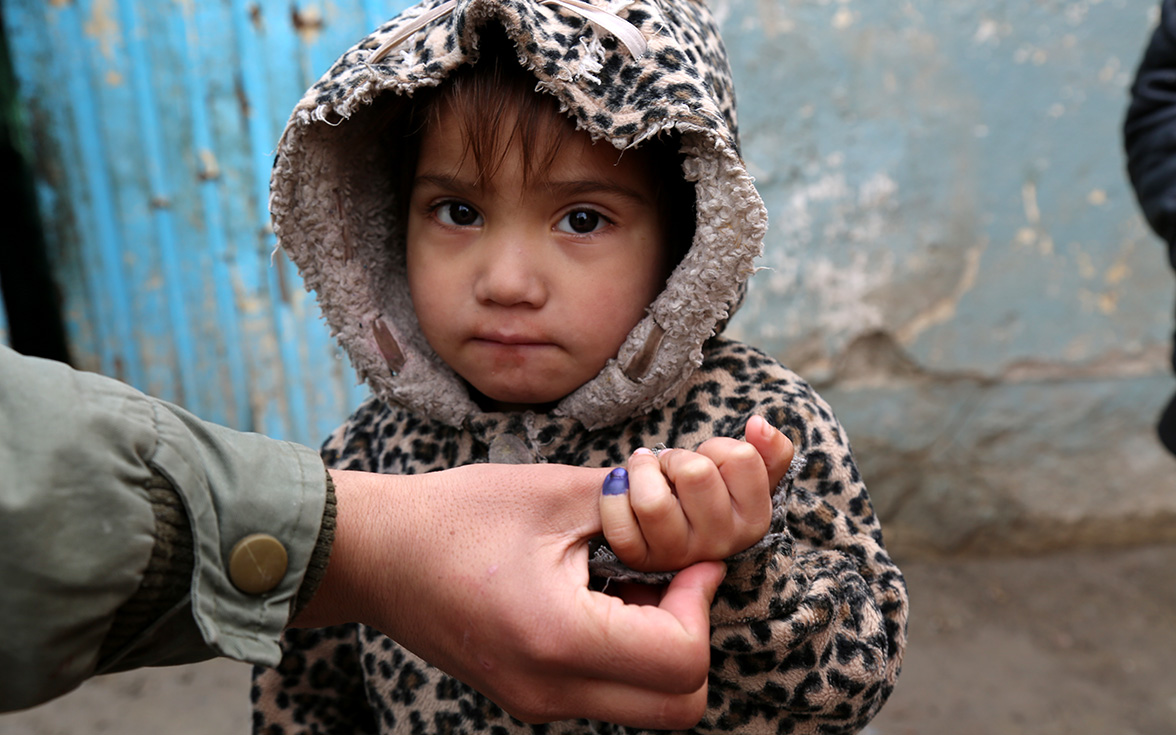 16/02/2018
In Afghanistan, frontline health workers explain to parents why the polio vaccine must be delivered multiple times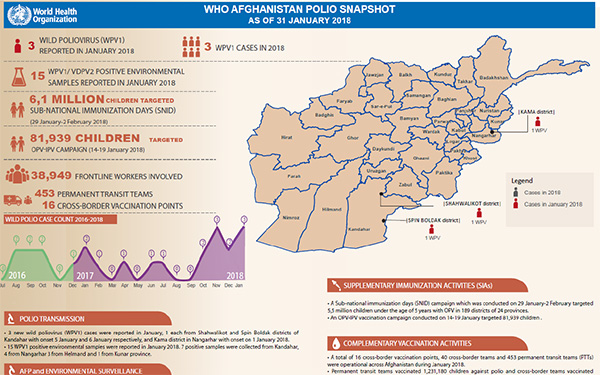 15/02/2018
Update on polio eradication efforts in Afghanistan for January 2018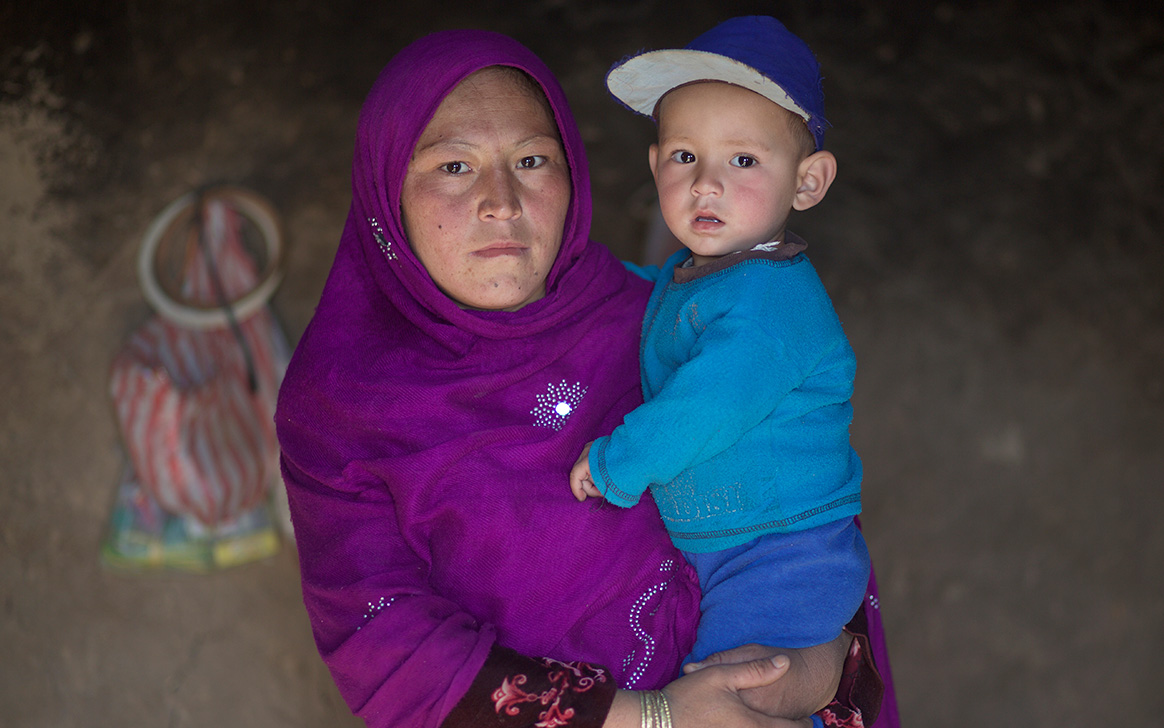 12/02/2018
The polio surveillance system is finding the virus in the most challenging areas so that children can be protected and polio stopped for good.