25/04/2018
At-risk countries, Broader benefits of the polio programme, Outbreak response, Surveillance, Vaccination campaigns
Iraq
Protecting displaced children in Iraq
In Iraq, polio vaccinators work to protect conflict-affected children.
Efforts to protect children from polio take place all over the world, in cities, in villages, at border checkpoints, and amongst some of the most difficult-to-access communities on earth. Vaccinators make it their job to immunize every child, everywhere.
In places where families are displaced and on the move due to conflict, it is especially important to ensure high population immunity, to protect all children and to prevent virus spread. In Iraq last month, vaccinators undertook a five-day campaign in five camps for internally displaced people around Erbil, in the north of the country, as part of the first spring Subnational Polio campaign targeting 1.6 million children in the high risk areas of Iraq (mainly in internally displaced person camps, and newly accessible areas).
---
Related News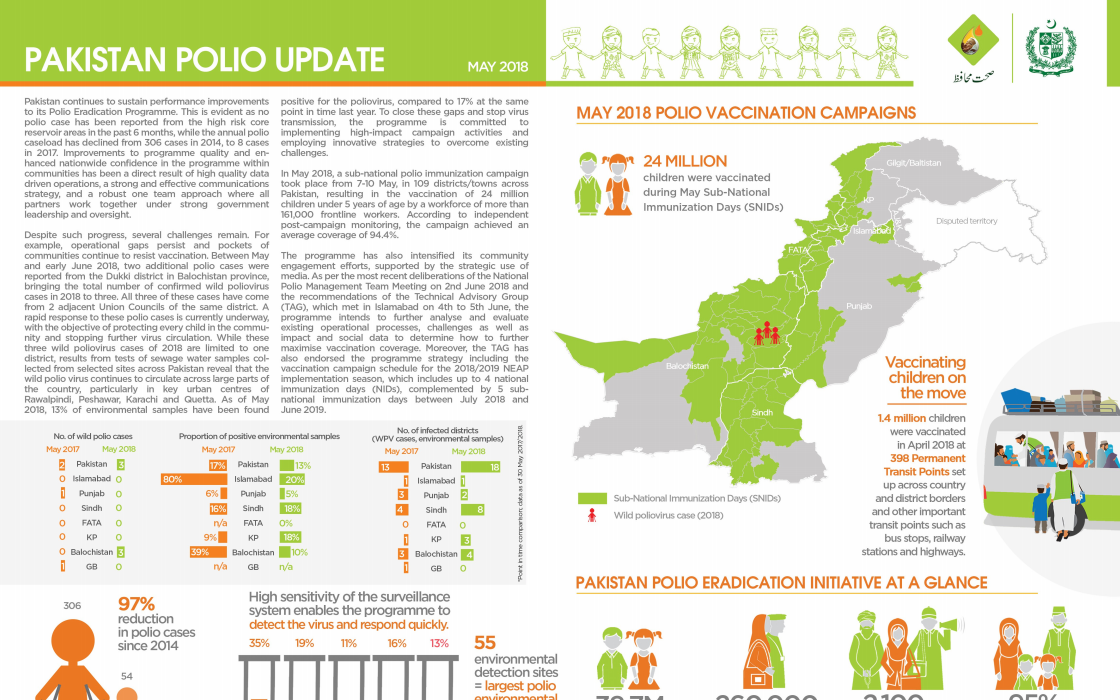 18/07/2018
Update on polio eradication efforts in Pakistan for May 2018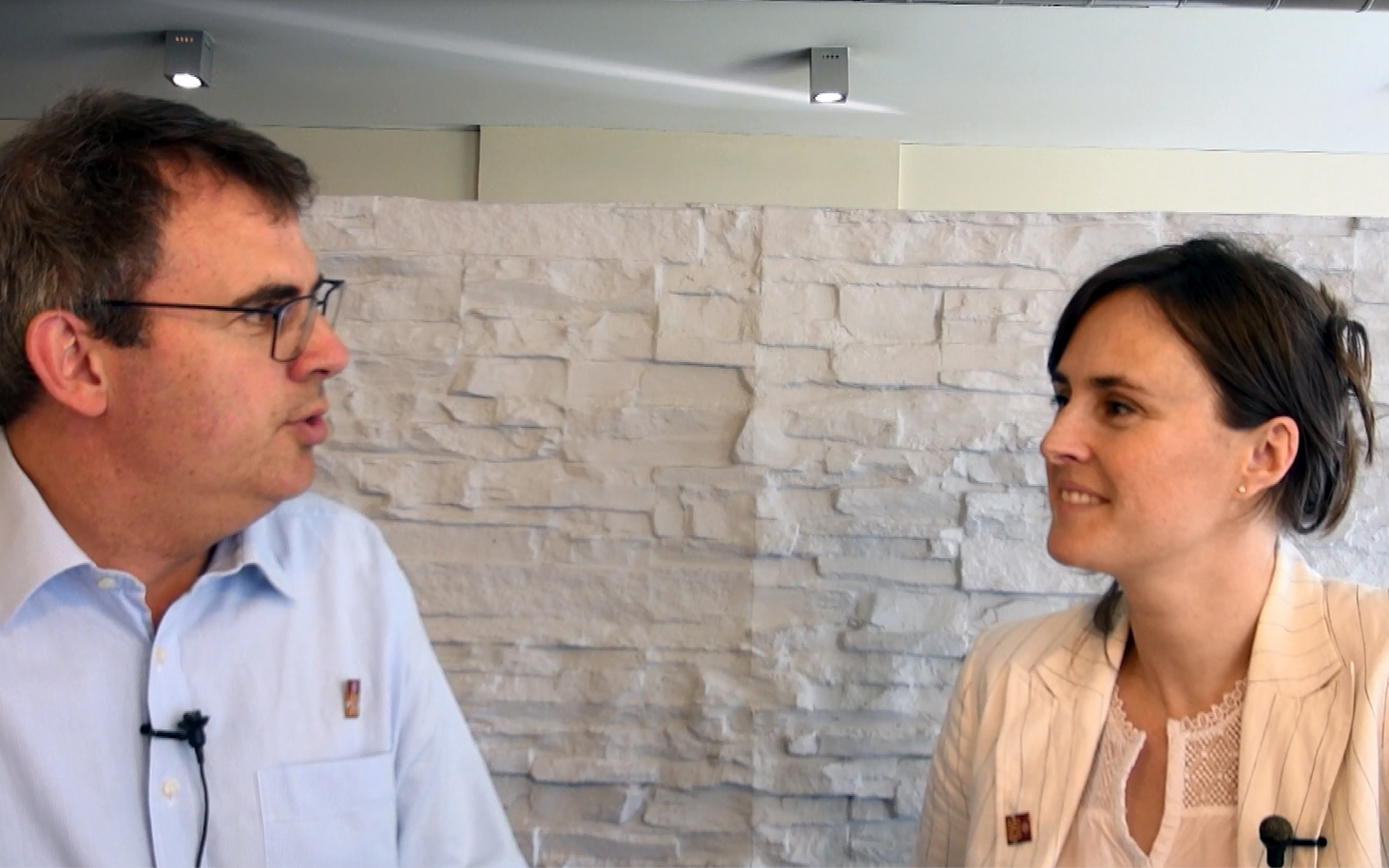 12/07/2018
Honorine Mollard Billard, Polio Eradication Officer at WHO, speaks to us about critical country support to vaccination campaigns in Lao PDR and why it is important for polio-free countries to maintain high immunity.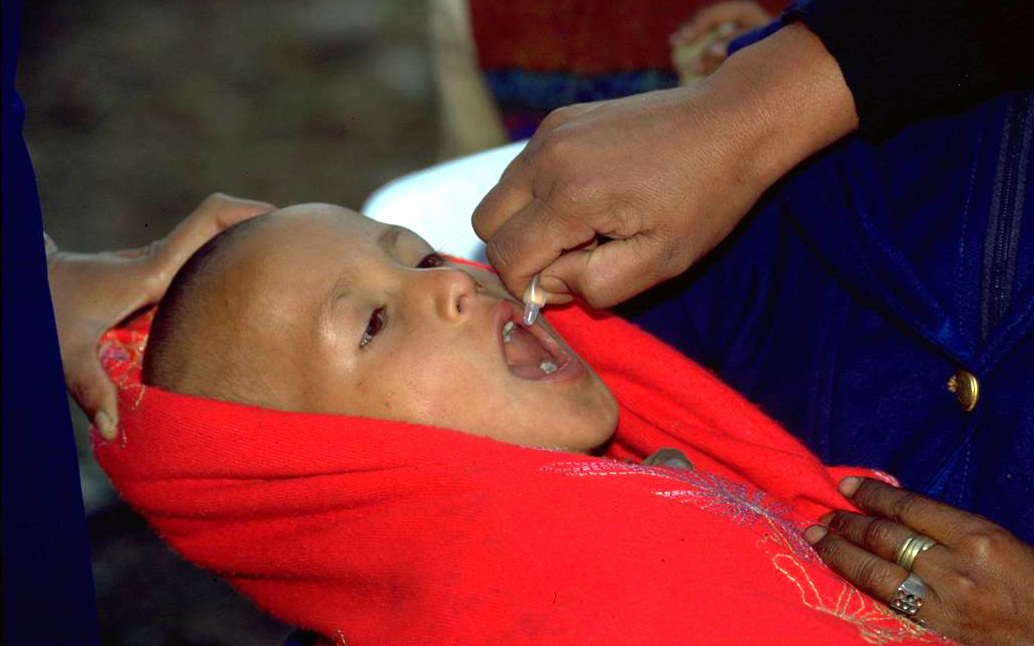 12/07/2018
Government launches emergency measures to prevent children from lifelong paralysis.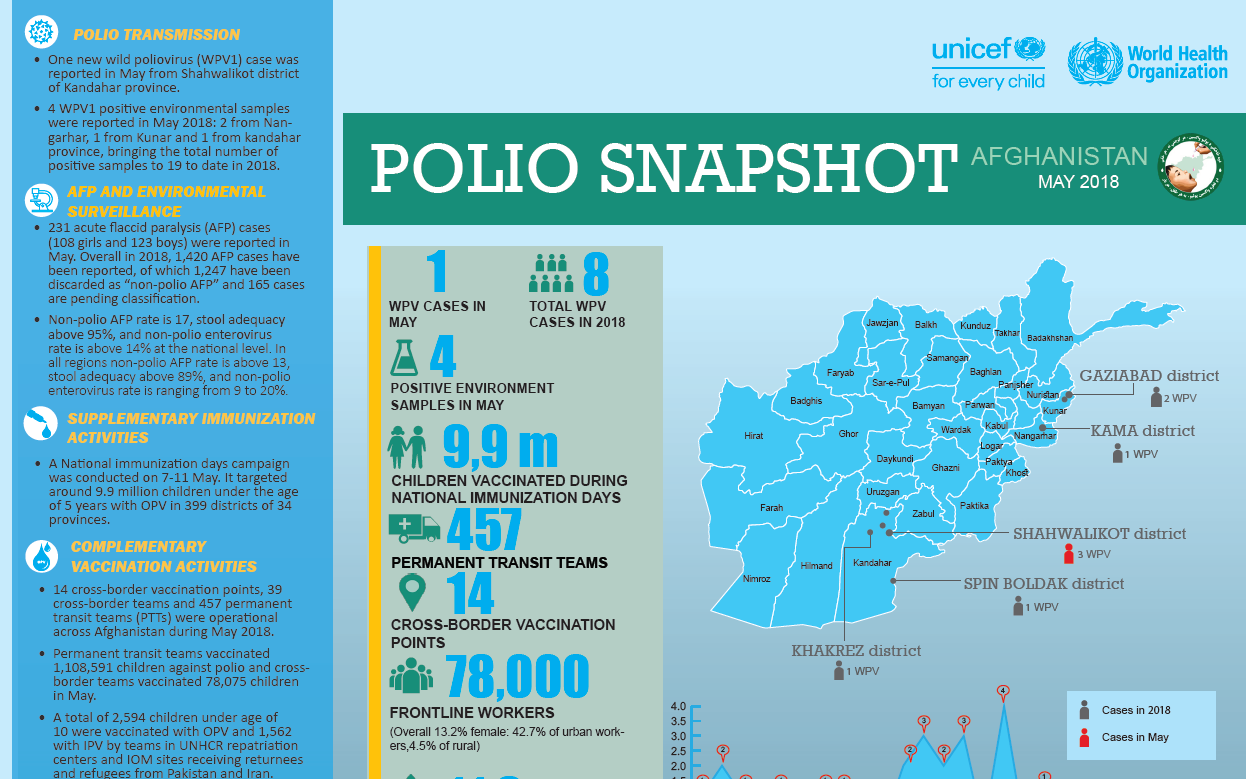 10/07/2018
Update on polio eradication efforts in Afghanistan for May 2018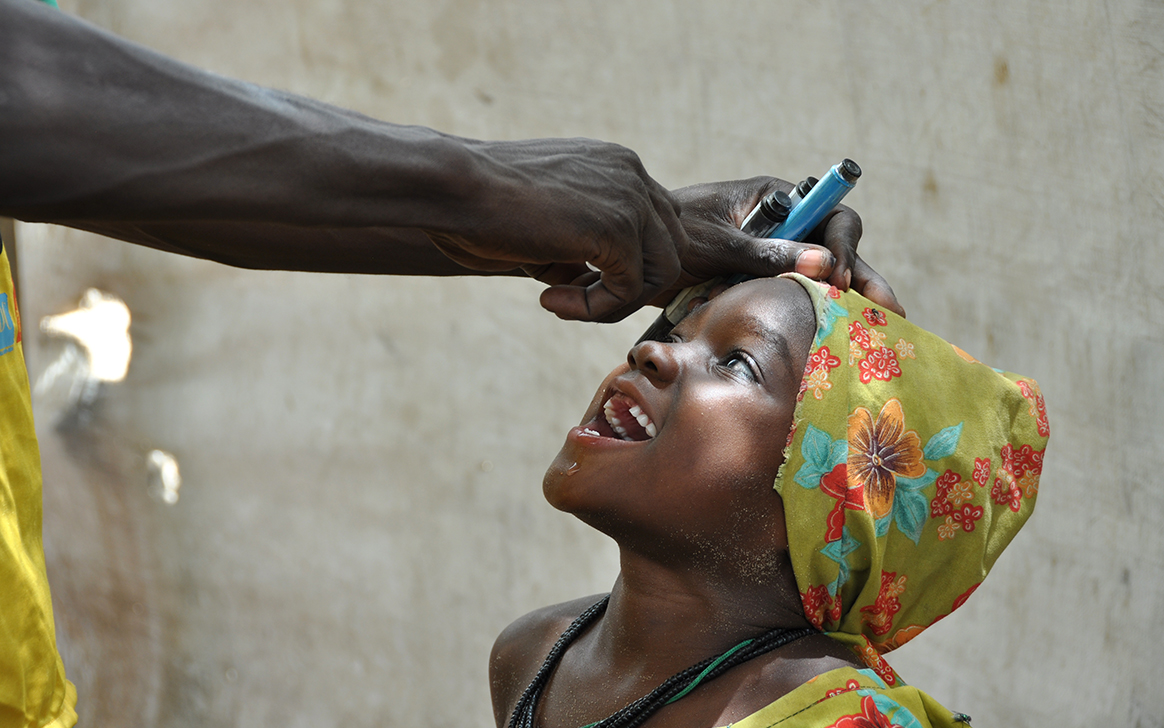 29/06/2018
In the sahel surrounding Lake Chad, health workers provide vaccines to refugees and internally displaced people.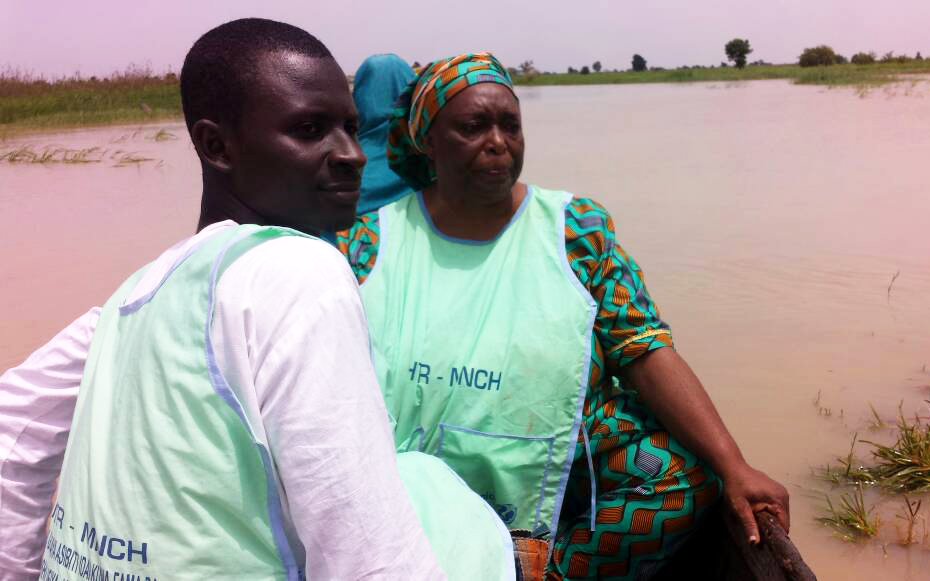 27/06/2018
In hard-to-reach communities, a Canada-funded project is opening up access to health.