25/04/2018
At-risk countries, Broader benefits of the polio programme, Outbreak response, Surveillance, Vaccination campaigns
Iraq
Protecting displaced children in Iraq
In Iraq, polio vaccinators work to protect conflict-affected children.
Efforts to protect children from polio take place all over the world, in cities, in villages, at border checkpoints, and amongst some of the most difficult-to-access communities on earth. Vaccinators make it their job to immunize every child, everywhere.
In places where families are displaced and on the move due to conflict, it is especially important to ensure high population immunity, to protect all children and to prevent virus spread. In Iraq last month, vaccinators undertook a five-day campaign in five camps for internally displaced people around Erbil, in the north of the country, as part of the first spring Subnational Polio campaign targeting 1.6 million children in the high risk areas of Iraq (mainly in internally displaced person camps, and newly accessible areas).
---
Related News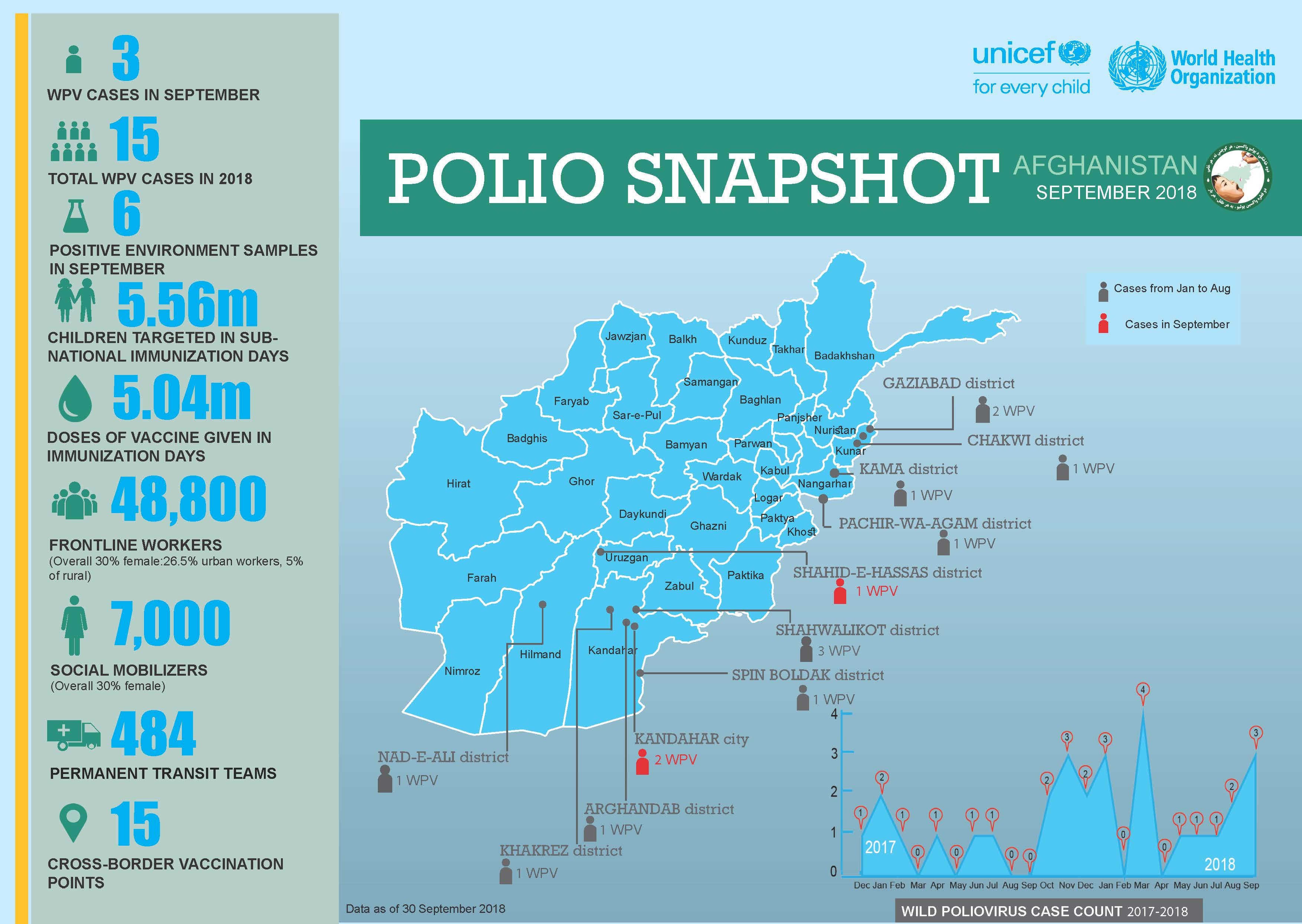 14/11/2018
Update on polio eradication efforts in Afghanistan for September 2018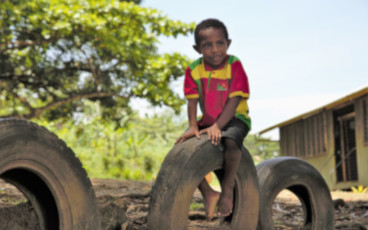 05/11/2018
Papua New Guinea's first polio case in decades is a champion for eradication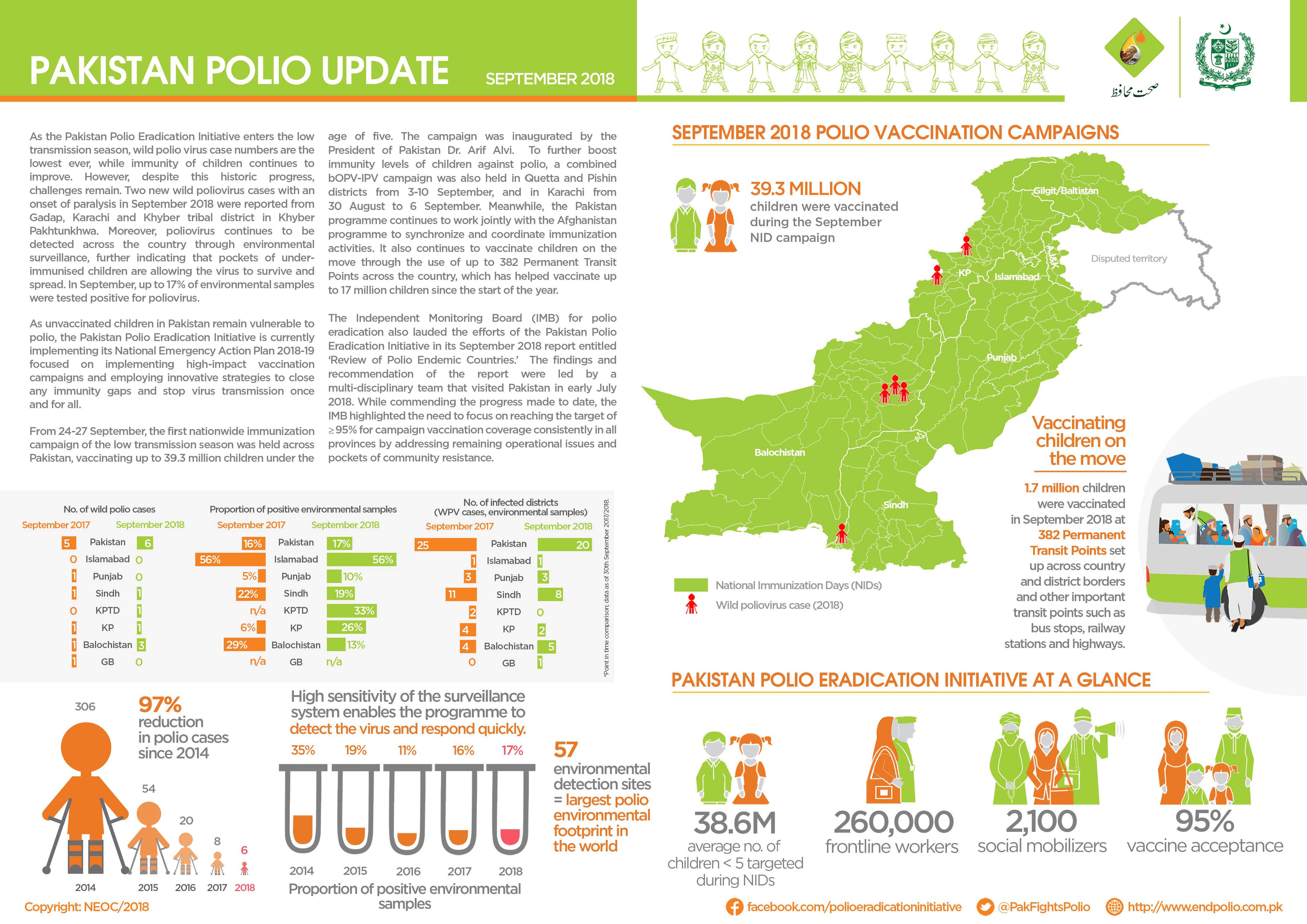 02/11/2018
Update on polio eradication efforts in Pakistan for September 2018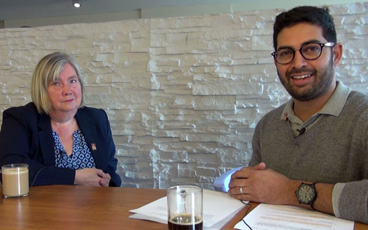 30/10/2018
We speak to Dr Arlene King, Chair of the RCC for the Americas, and GCC Containment Working Group, about the vital importance of safe and secure containment of polioviruses and the risk and responsibility that come with retaining the pathogen.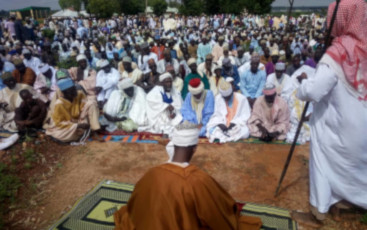 29/10/2018
Religious clerics promote routine immunization and other health services by delivering messages to husbands, fathers and sons at mosques.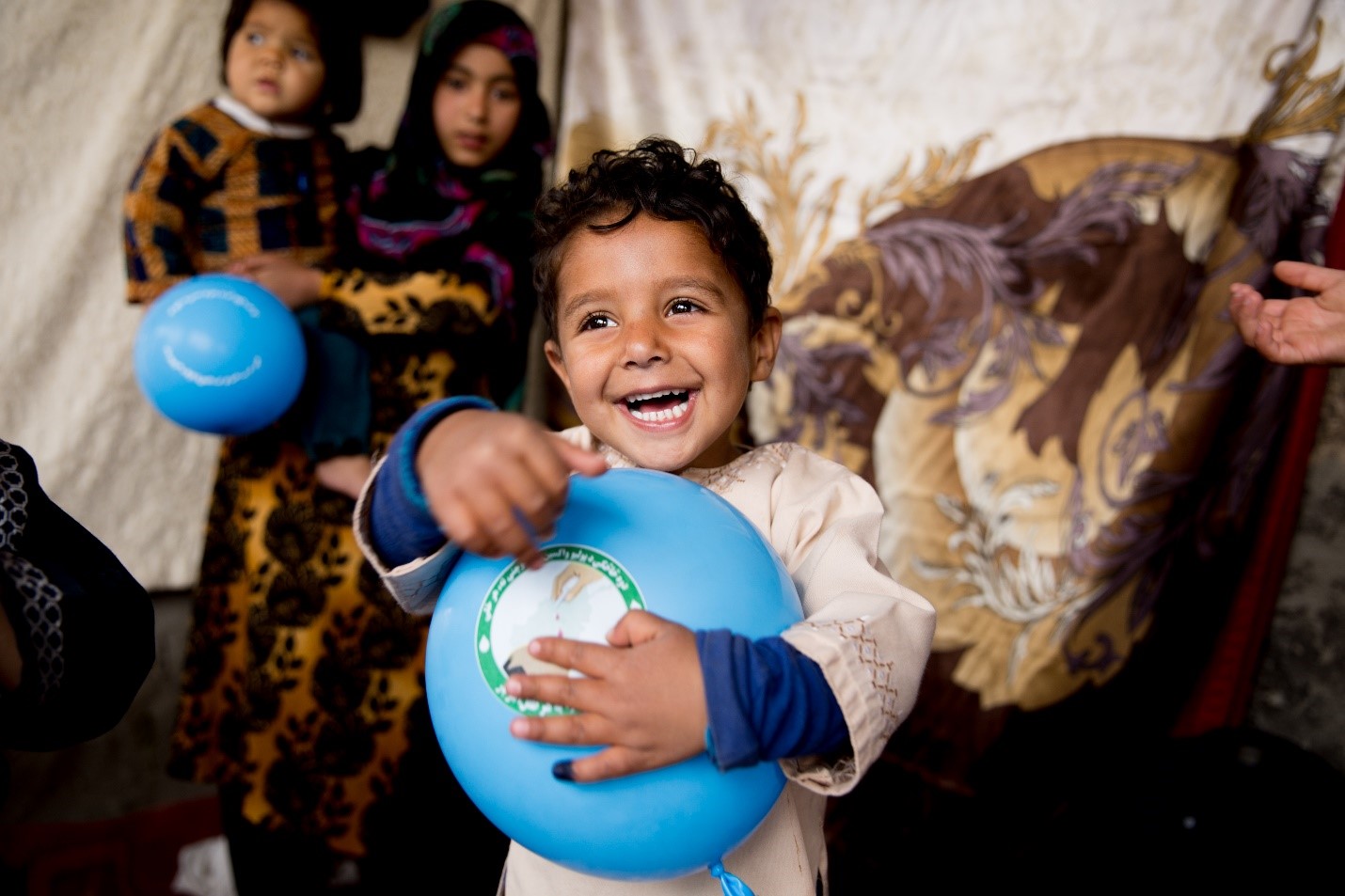 25/10/2018
New collection of 30+ multimedia stories from Afghanistan, Pakistan and India now available on GPEI website