10/05/2018
Endemic countries, Social mobilization, Vaccination campaigns
Pakistan
Pakistan polio update – March 2018
Update on polio eradication efforts in Pakistan for March 2018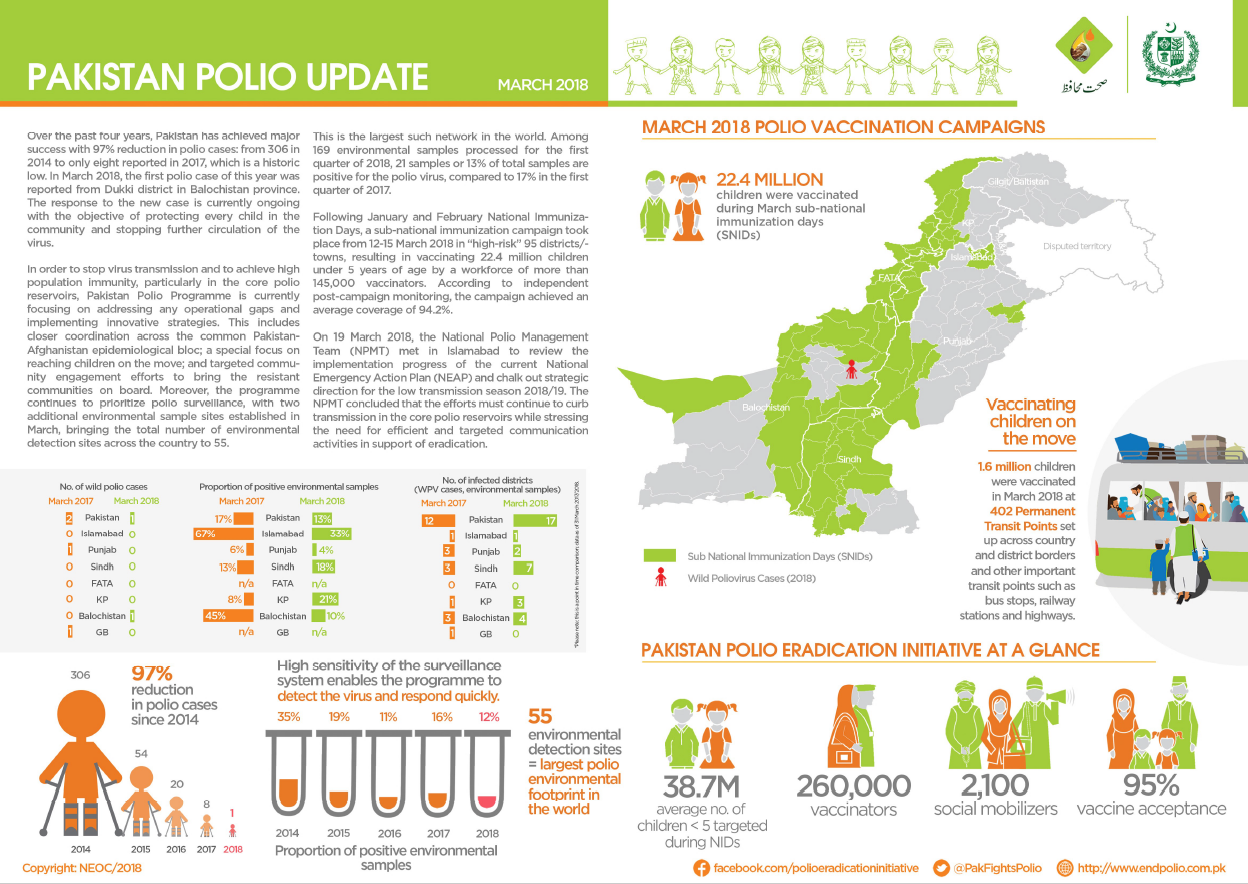 The Pakistan polio snapshot gives a monthly update on key information and activities of the polio eradication initiative in Pakistan.
In March:
One new case of wild poliovirus (WPV1) was detected.
4 million children were vaccinated against poliovirus by a team of almost 260 000 dedicated frontline workers.
Teams at transit points and borders successfully vaccinated 1.6 million children.
---
Related News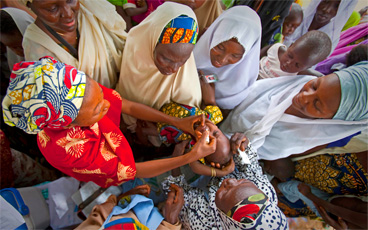 19/03/2019
Resilience and resolve are the keywords for women eradicating polio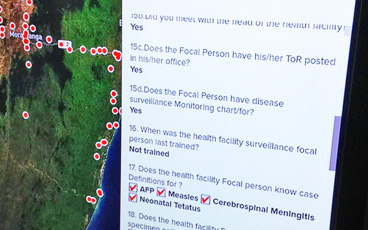 12/03/2019
With no wild poliovirus reported anywhere in Africa since 2016, efforts are being intensified to actively look for the virus, to ensure it is not hiding in any remote areas.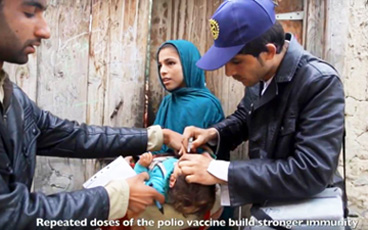 12/03/2019
Polio is a crippling disease still endemic in Afghanistan. However, the country is closer than ever to stopping transmission.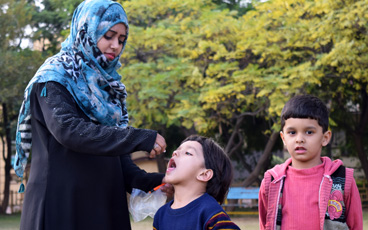 08/03/2019
On International Women's Day, we celebrate the role of women in the polio eradication efforts in Pakistan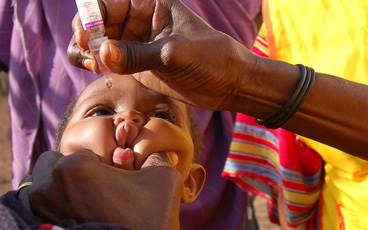 07/03/2019
A look at some of the women in Somalia's polio programme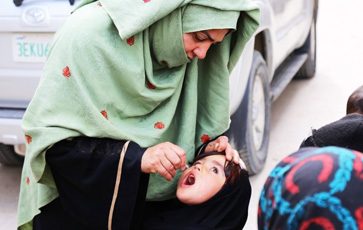 07/03/2019
Women health workers and have been highly effective in polio eradication efforts, often as the only point of contact in rural settings.