23/05/2013
Horn of Africa
Horn of Africa polio outbreak
Emergency responses under way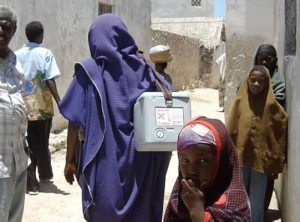 The Horn of Africa is currently responding to an outbreak of wild poliovirus type 1 (WPV1). The first vaccination campaign in response to the outbreak, reaching 440 000 children, took place 14-16 May 2013 in Somalia and a second round of vaccination is planned for 26 May 2013 in synchronization with eastern parts of Kenya, targeting just over 1 million children.
A four-month-old girl near Dadaab, Kenya, developed symptoms of acute flaccid paralysis on 30 April 2013. Two healthy contacts of the child tested positive for WPV1. They are the first laboratory confirmed cases in Kenya since July 2011. In addition, a case of WPV1 in Banadir, Somalia was confirmed on 9 May 2013.
The risk to neighbouring countries is deemed as very high, due to large-scale population movements across the Horn of Africa and persistent immunity gaps in some areas. Dadaab hosts several refugee camps, housing nearly 500 000 persons from across the Horn of Africa.
Related
---
Related News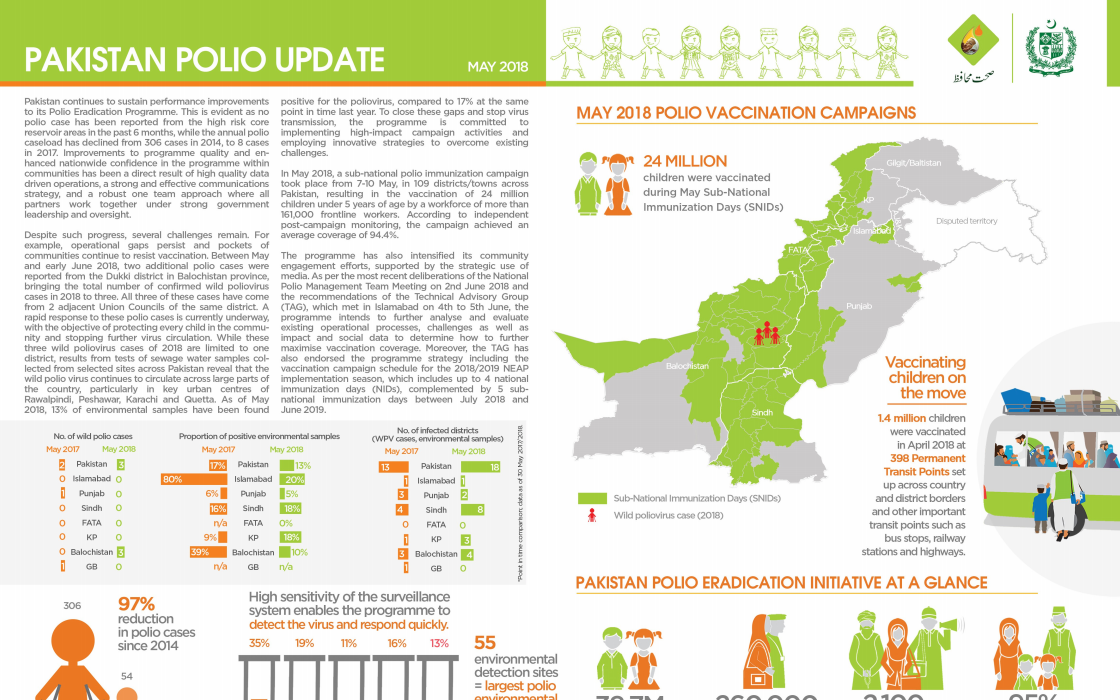 18/07/2018
Update on polio eradication efforts in Pakistan for May 2018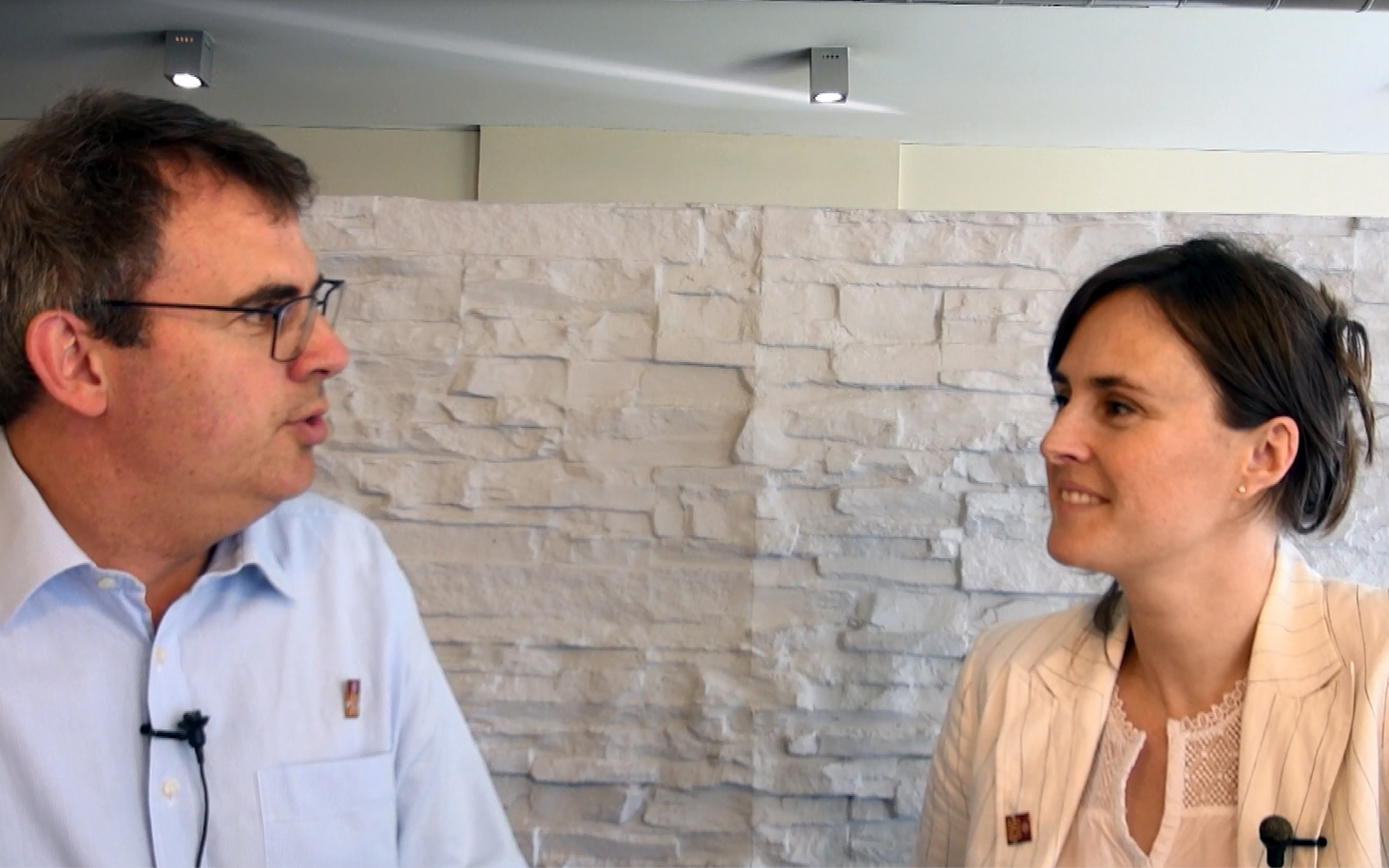 12/07/2018
Honorine Mollard Billard, Polio Eradication Officer at WHO, speaks to us about critical country support to vaccination campaigns in Lao PDR and why it is important for polio-free countries to maintain high immunity.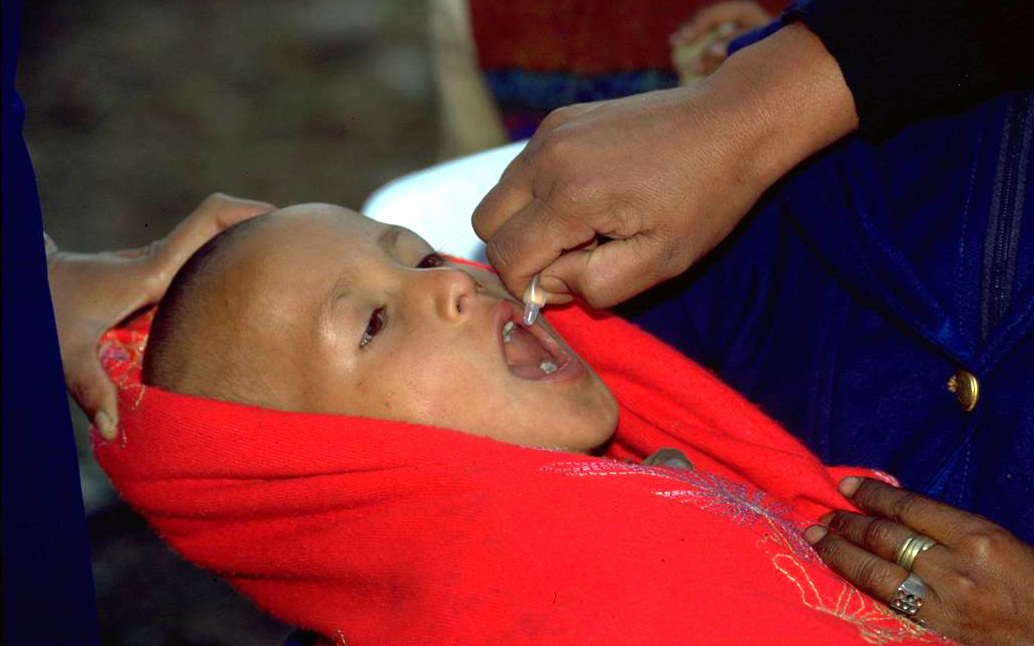 12/07/2018
Government launches emergency measures to prevent children from lifelong paralysis.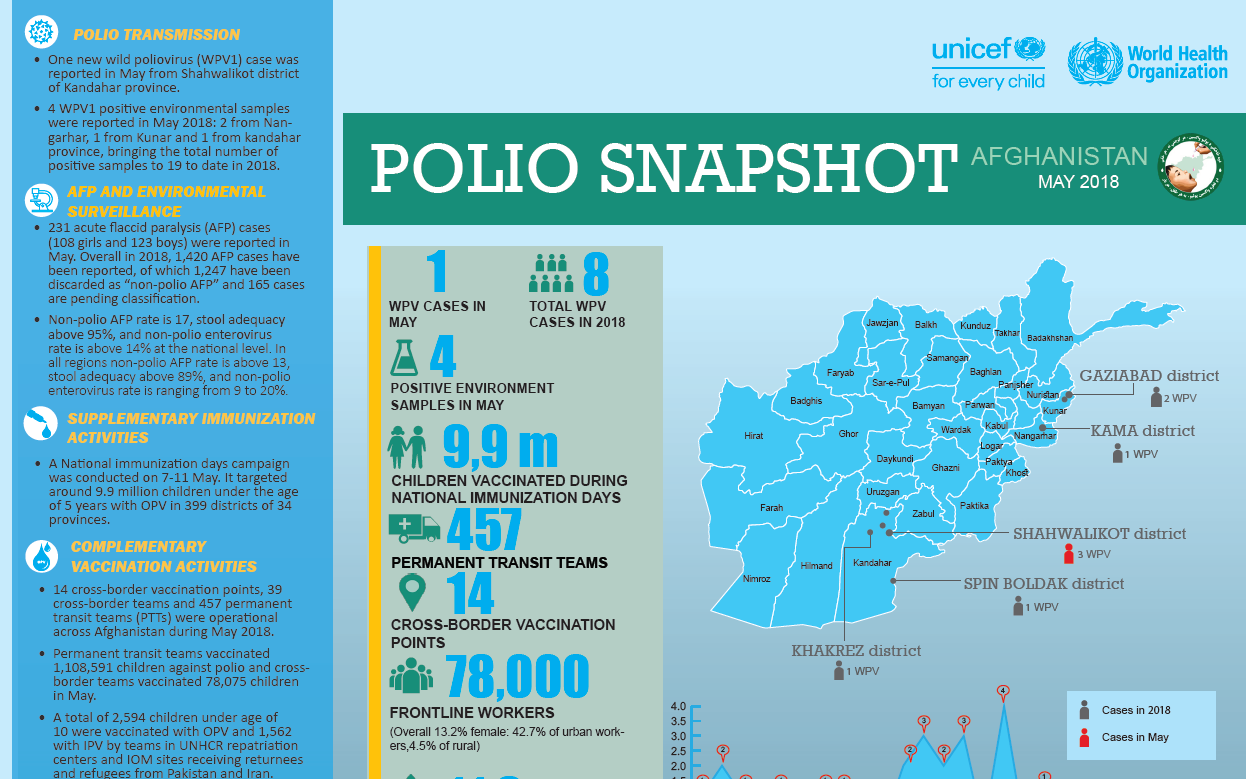 10/07/2018
Update on polio eradication efforts in Afghanistan for May 2018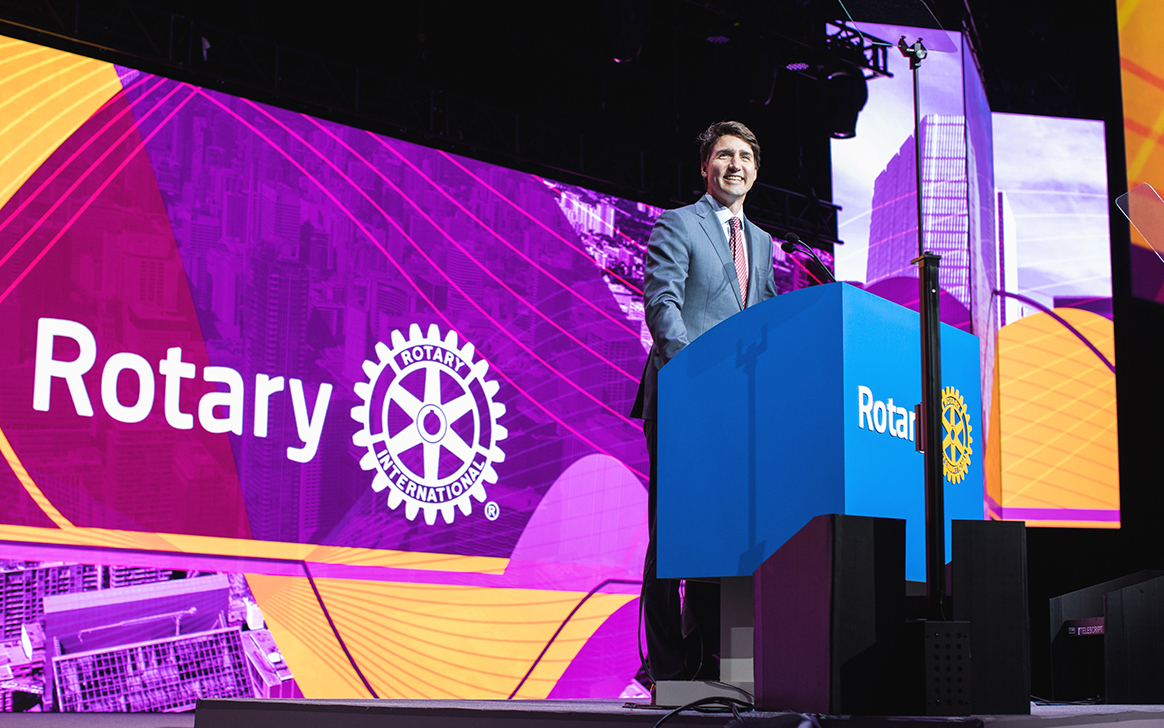 29/06/2018
Prime Minister Justin Trudeau and Canada's continued support for polio eradication celebrated at the 2018 Rotary International Convention.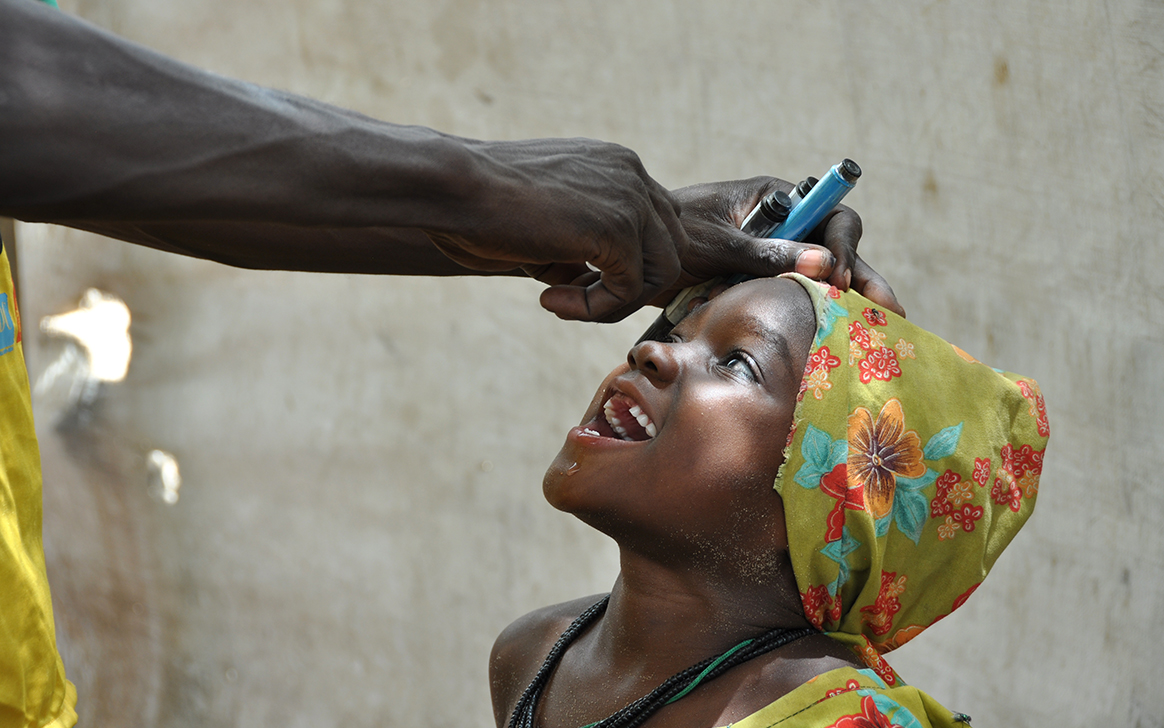 29/06/2018
In the sahel surrounding Lake Chad, health workers provide vaccines to refugees and internally displaced people.