09/05/2018
Endemic countries, Social mobilization, Vaccination campaigns
Afghanistan
Afghanistan polio snapshot – March 2018
Update on polio eradication efforts in Afghanistan for March 2018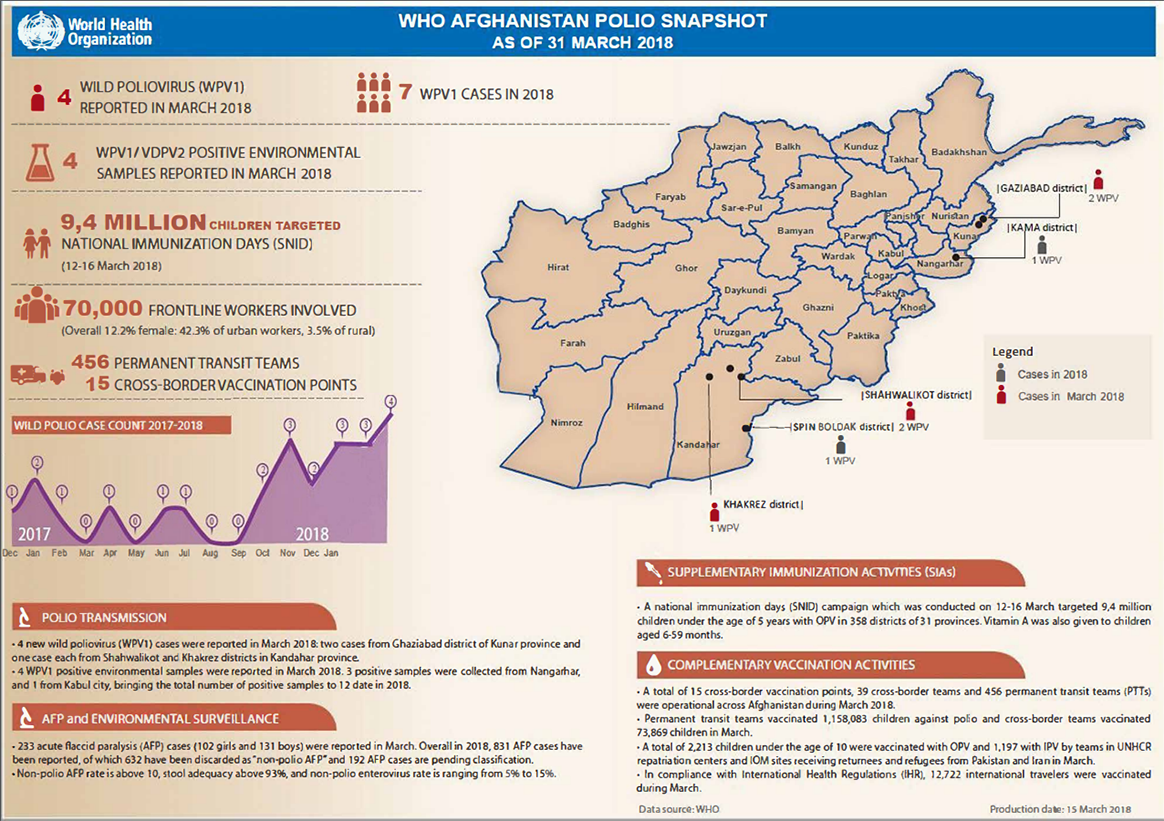 In March:
Four cases of wild poliovirus type 1 (WPV1) were reported, two cases from Ghaziabad district of Kunar province, and one case each from Shahwalikot and Khakrez districts in Kandahar province.
4 million children under five years of age were targeted during national immunization days in 358 districts of 31 provinces.
Permanent transit teams successfully vaccinated 1 158 083 children against polio, whilst cross-border teams vaccinated 73 869 children.
For full update please click on pdf below.
---
Related News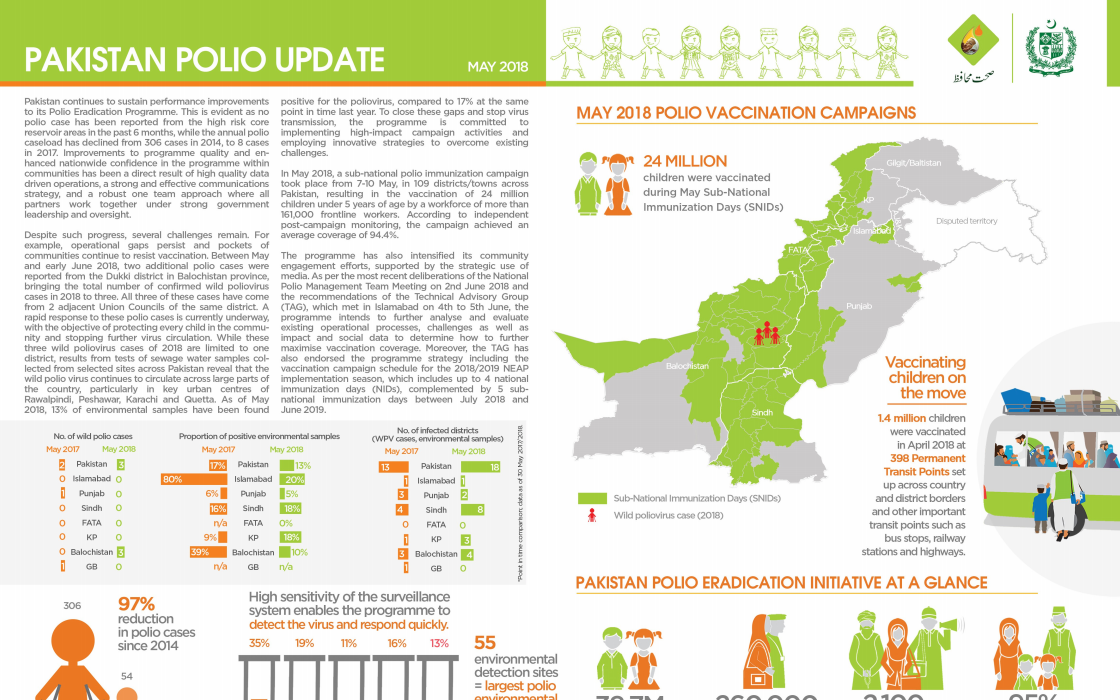 18/07/2018
Update on polio eradication efforts in Pakistan for May 2018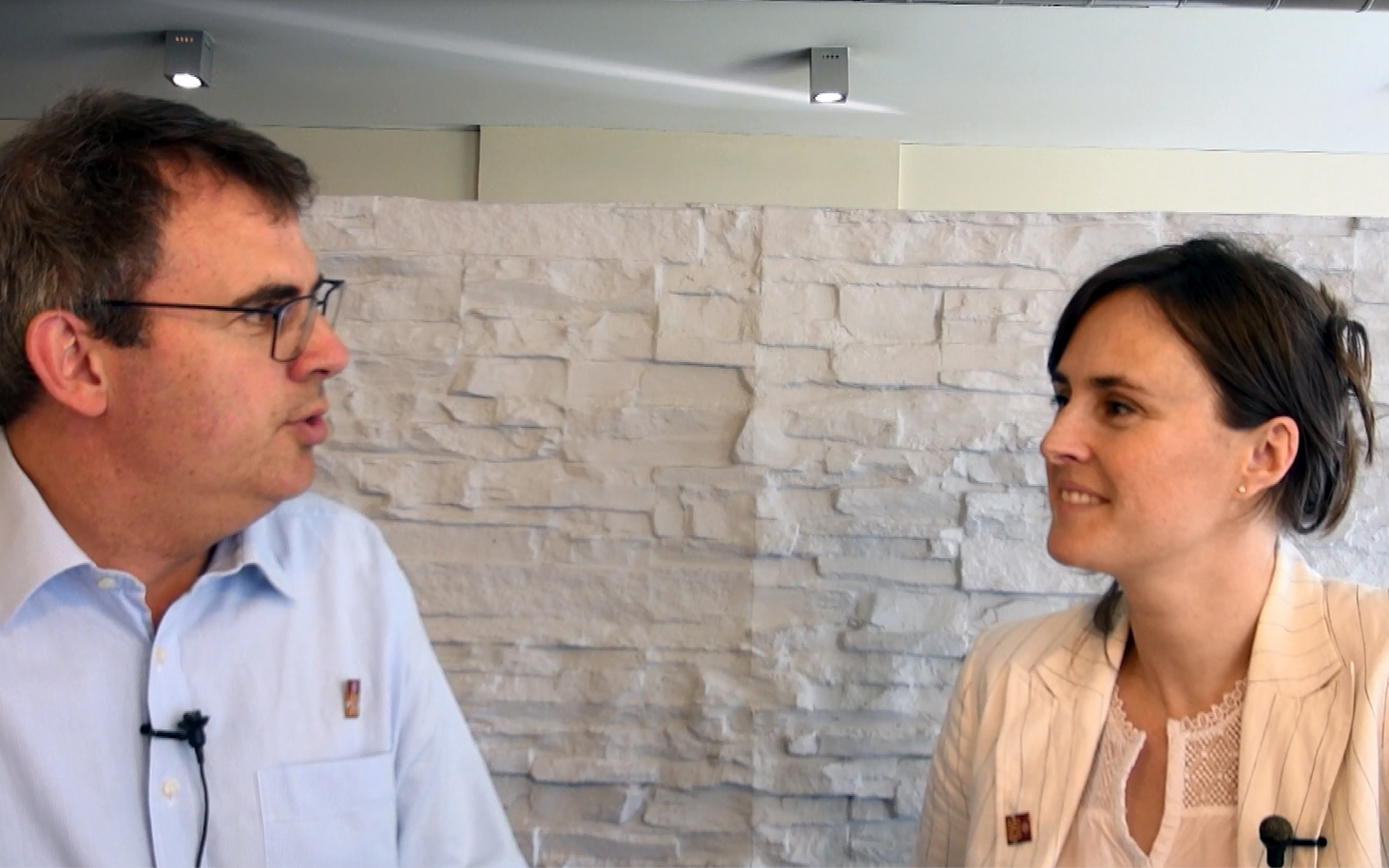 12/07/2018
Honorine Mollard Billard, Polio Eradication Officer at WHO, speaks to us about critical country support to vaccination campaigns in Lao PDR and why it is important for polio-free countries to maintain high immunity.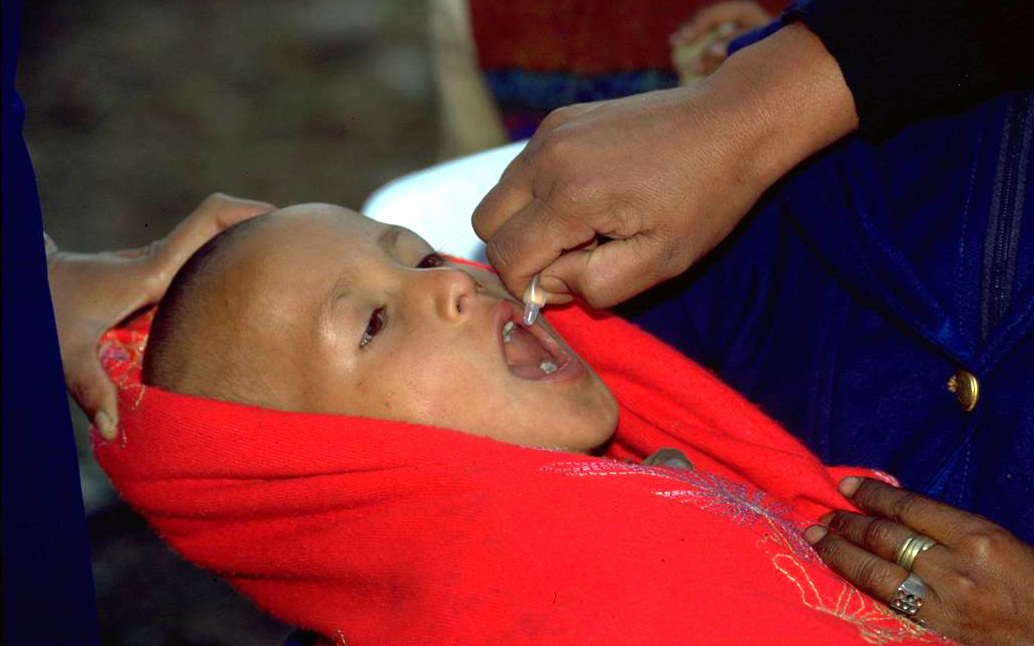 12/07/2018
Government launches emergency measures to prevent children from lifelong paralysis.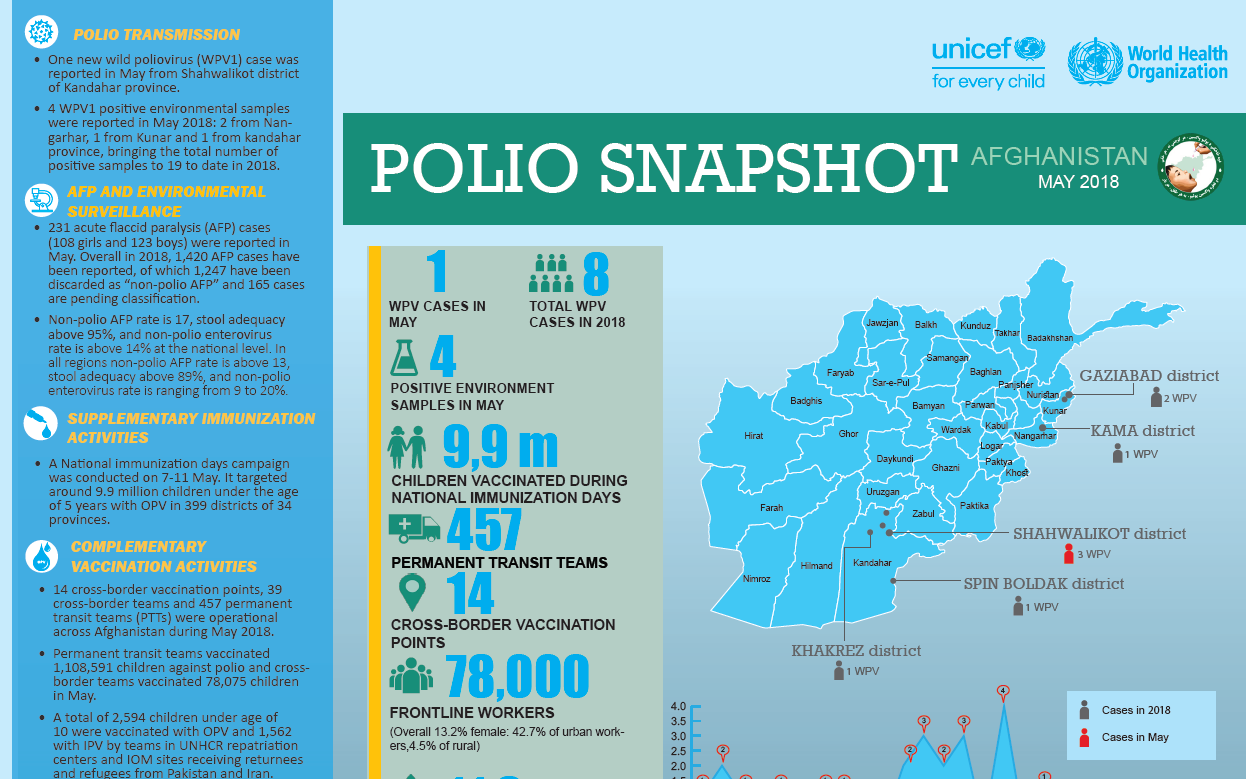 10/07/2018
Update on polio eradication efforts in Afghanistan for May 2018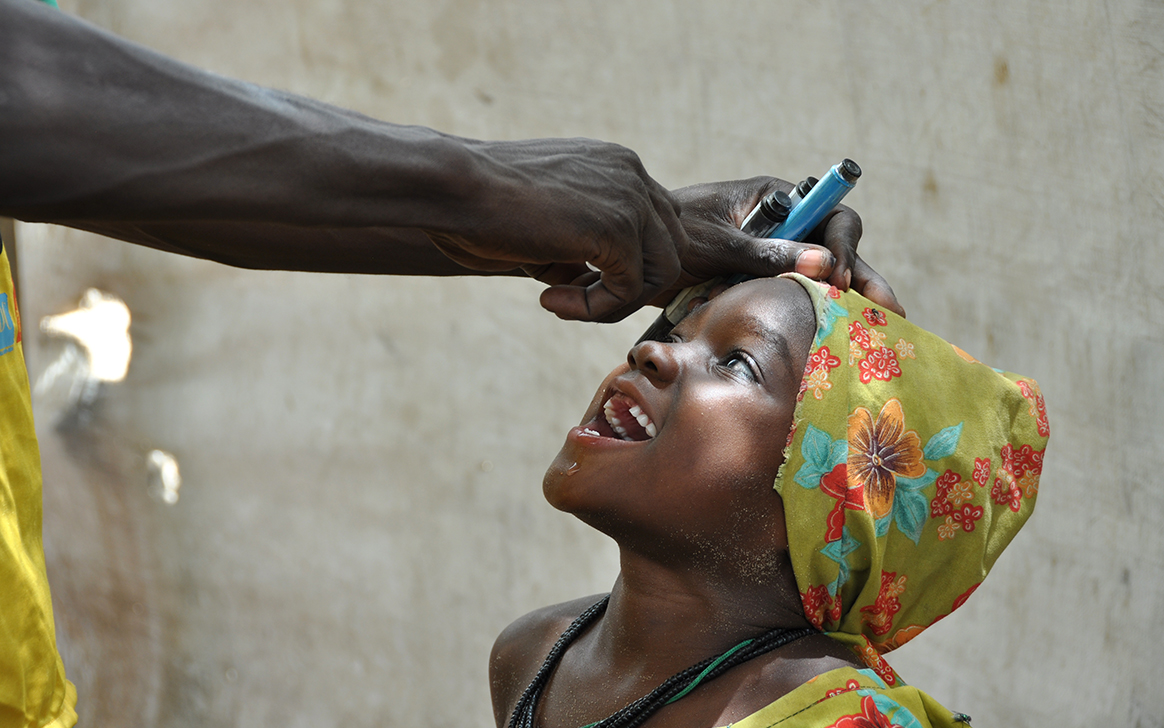 29/06/2018
In the sahel surrounding Lake Chad, health workers provide vaccines to refugees and internally displaced people.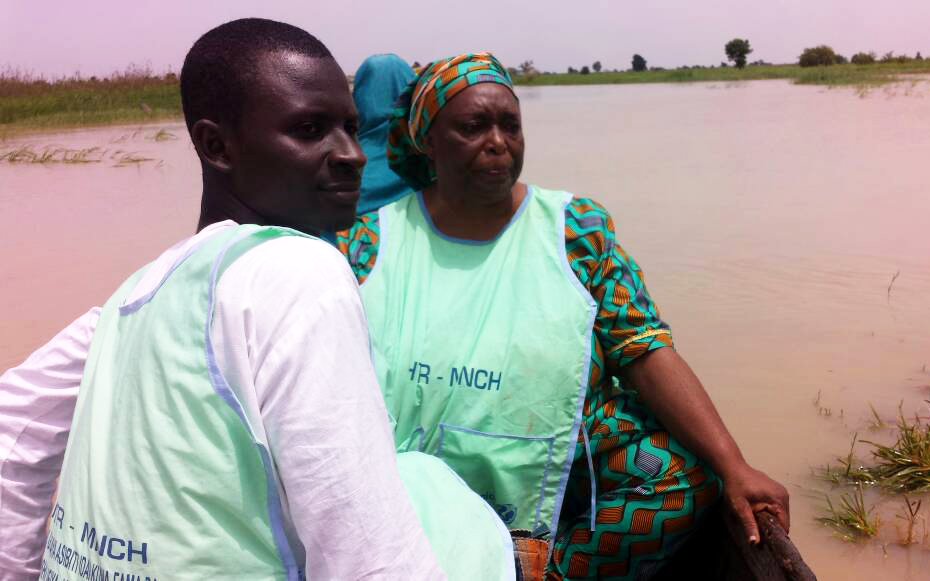 27/06/2018
In hard-to-reach communities, a Canada-funded project is opening up access to health.