18/08/2017
Endemic countries, Vaccination campaigns
Afghanistan
Afghanistan Polio Snapshot – July 2017
Update on polio eradication efforts in Afghanistan for July 2017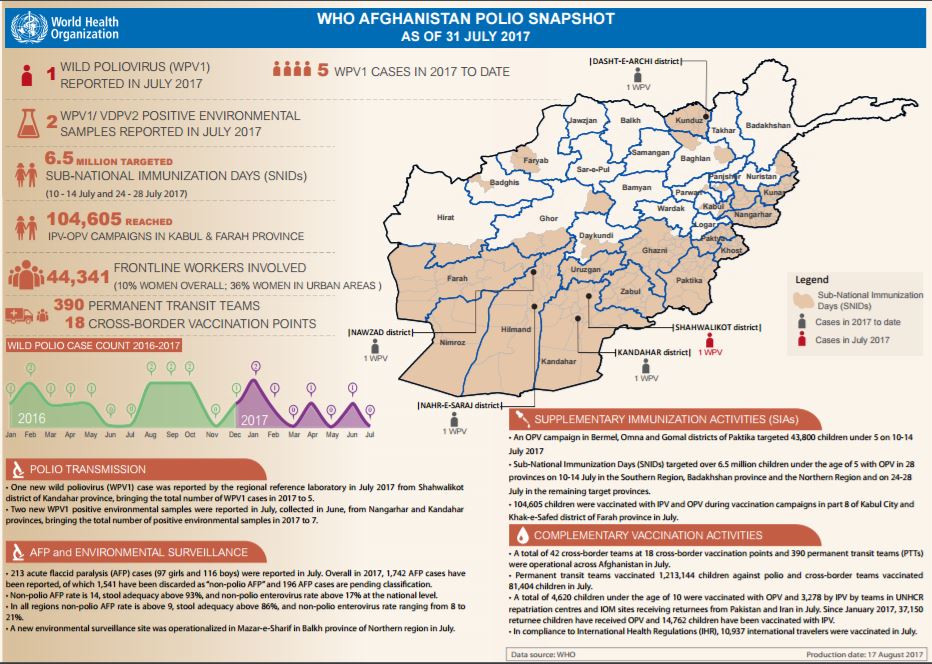 The Afghanistan polio snapshot gives a monthly update on key information and activities of the polio eradication initiative in Afghanistan.
July updates include:
One new case of wild poliovirus was reported, bringing the total number of cases to 5 in 2017
Vaccination campaigns were carried out across 28 provinces, aimed at reaching 6.5 million children under 5 with oral polio vaccine OPV
Smaller campaigns aimed to reach 104,000 children with IPV & OPV in Kabul City and Khak-e-Safed district of Farah province, and 43,000 children with OPV in Paktika province
---
Related News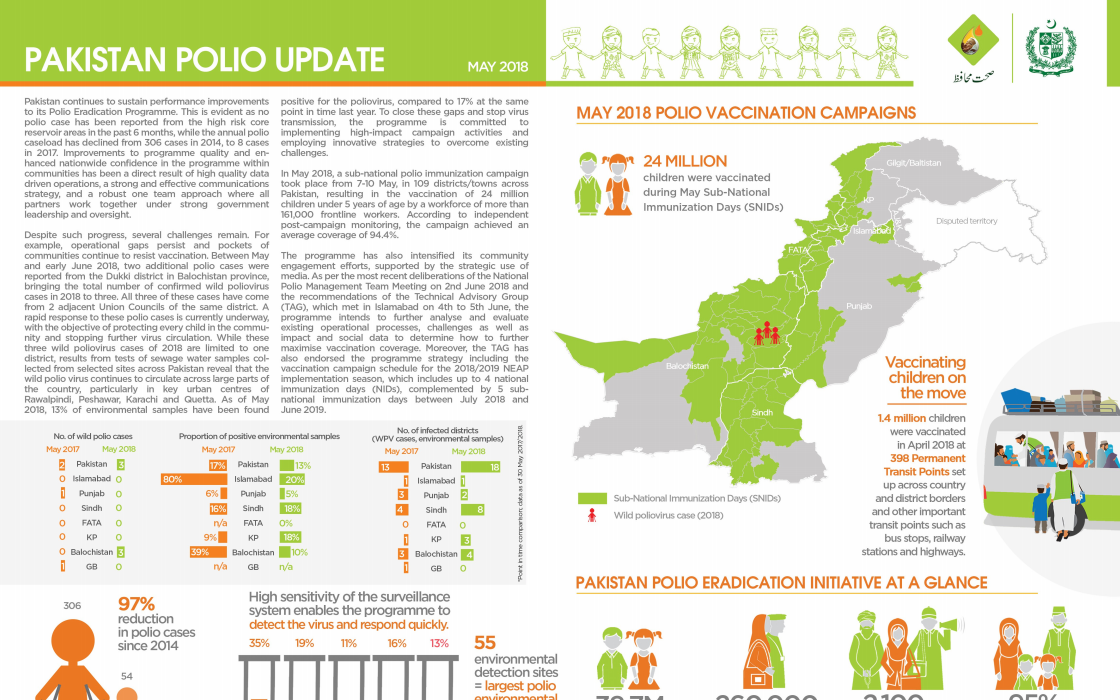 18/07/2018
Update on polio eradication efforts in Pakistan for May 2018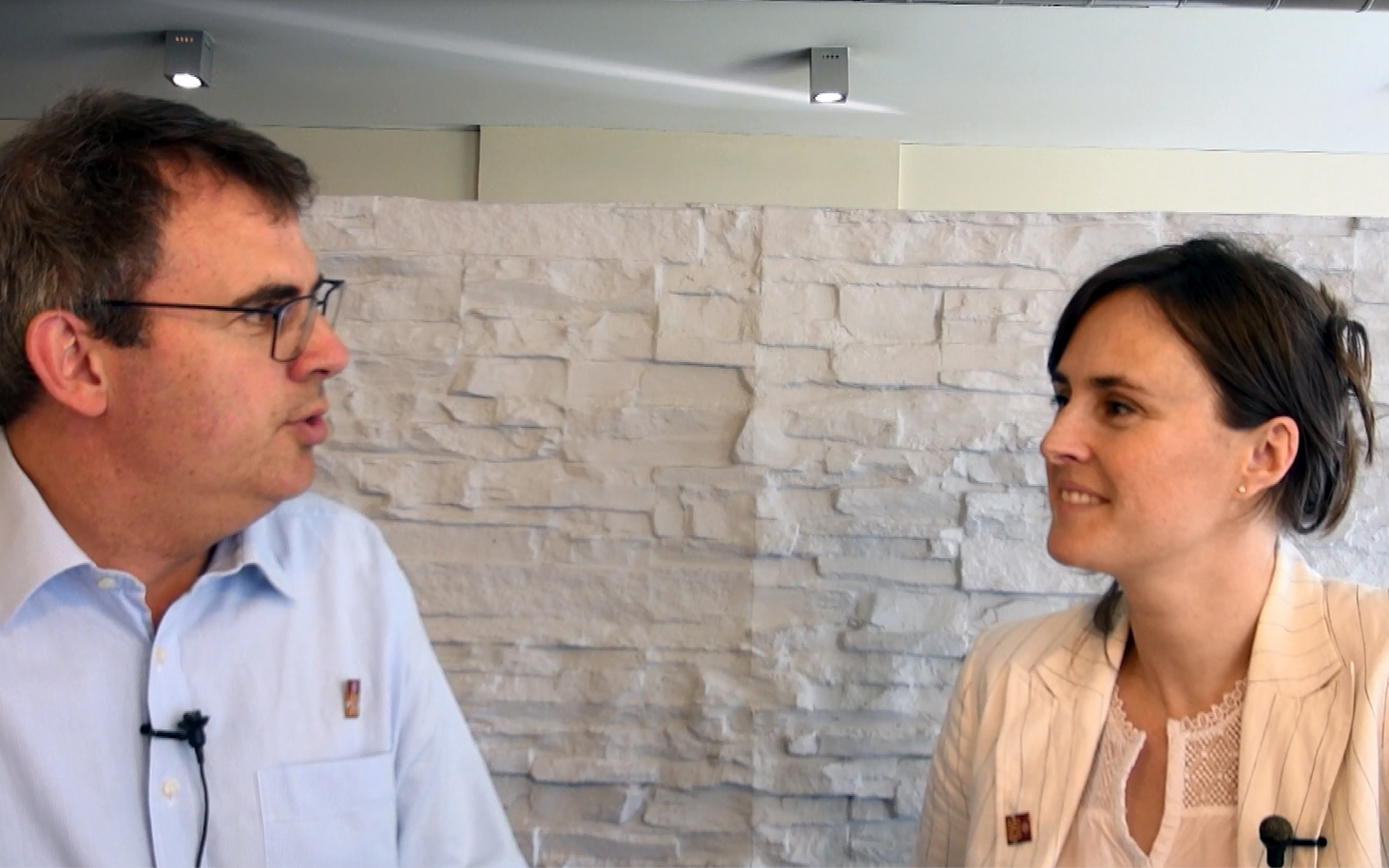 12/07/2018
Honorine Mollard Billard, Polio Eradication Officer at WHO, speaks to us about critical country support to vaccination campaigns in Lao PDR and why it is important for polio-free countries to maintain high immunity.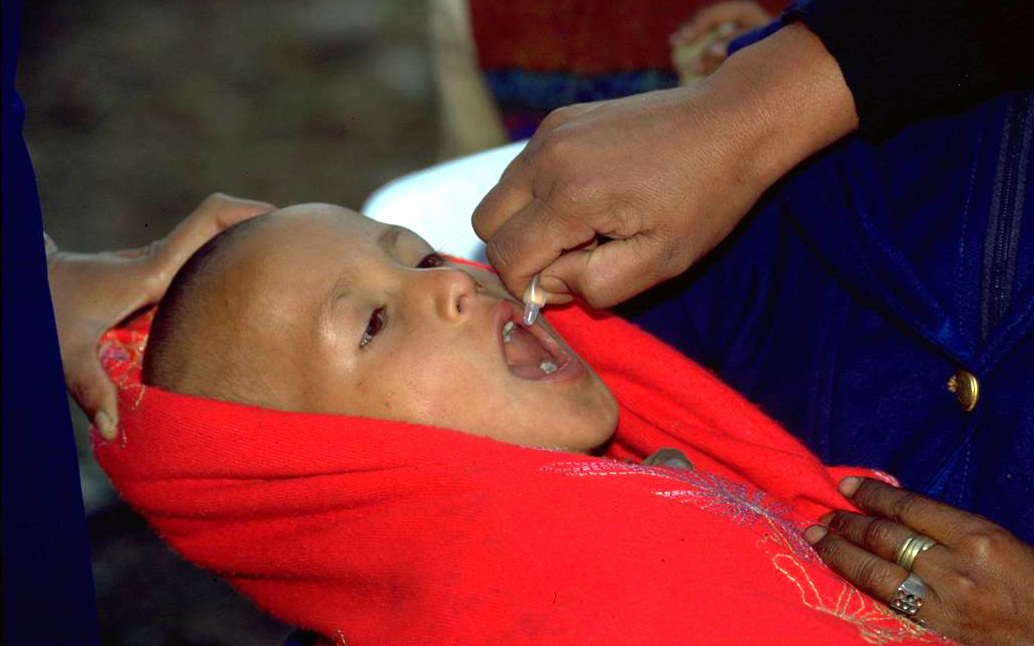 12/07/2018
Government launches emergency measures to prevent children from lifelong paralysis.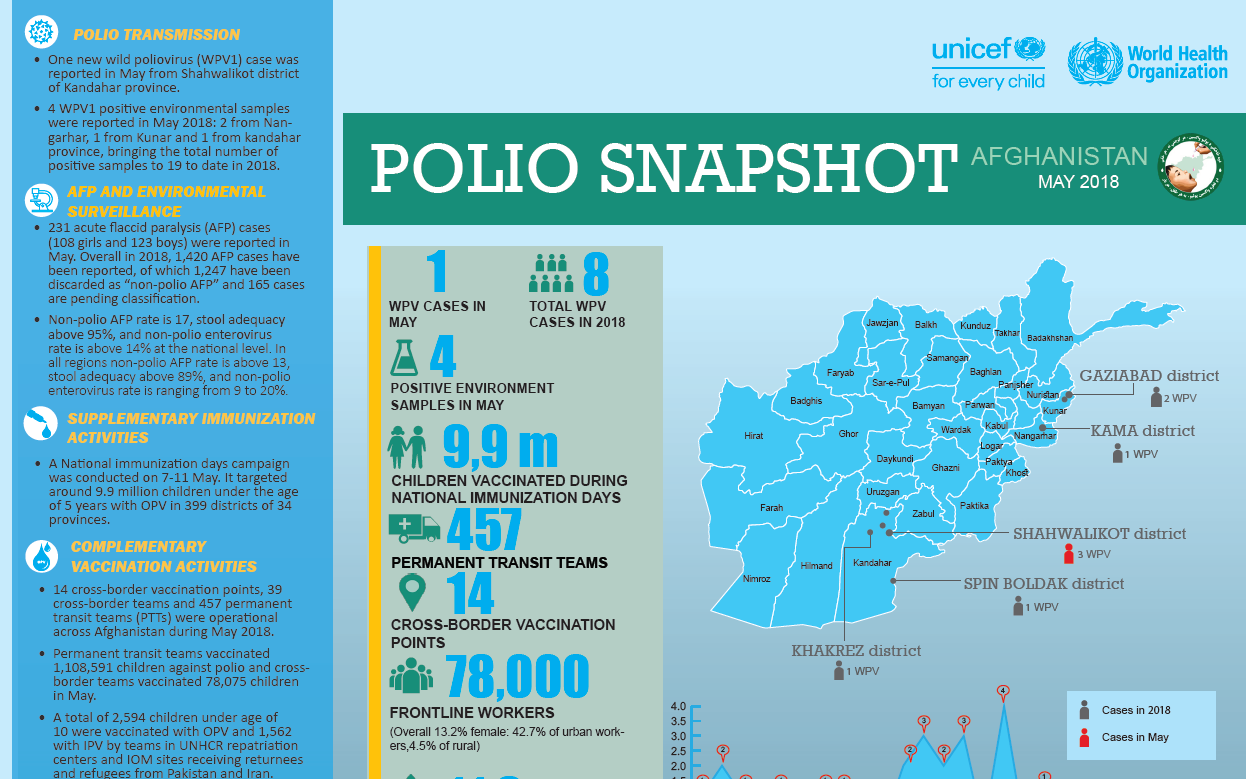 10/07/2018
Update on polio eradication efforts in Afghanistan for May 2018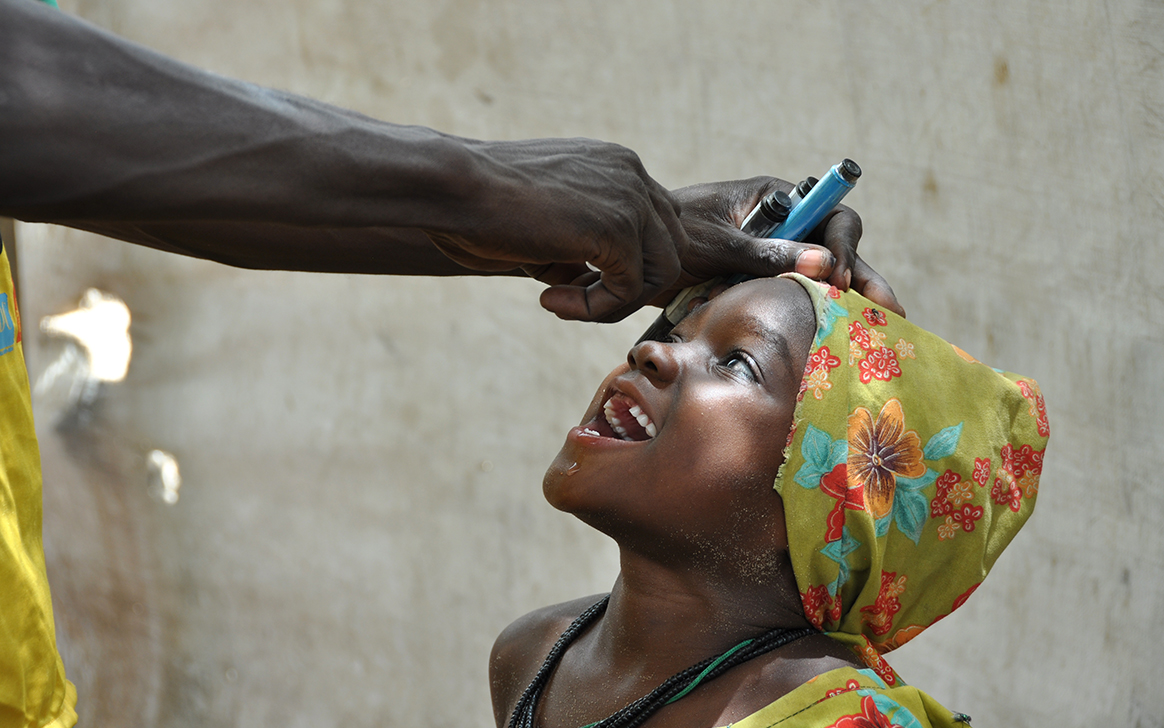 29/06/2018
In the sahel surrounding Lake Chad, health workers provide vaccines to refugees and internally displaced people.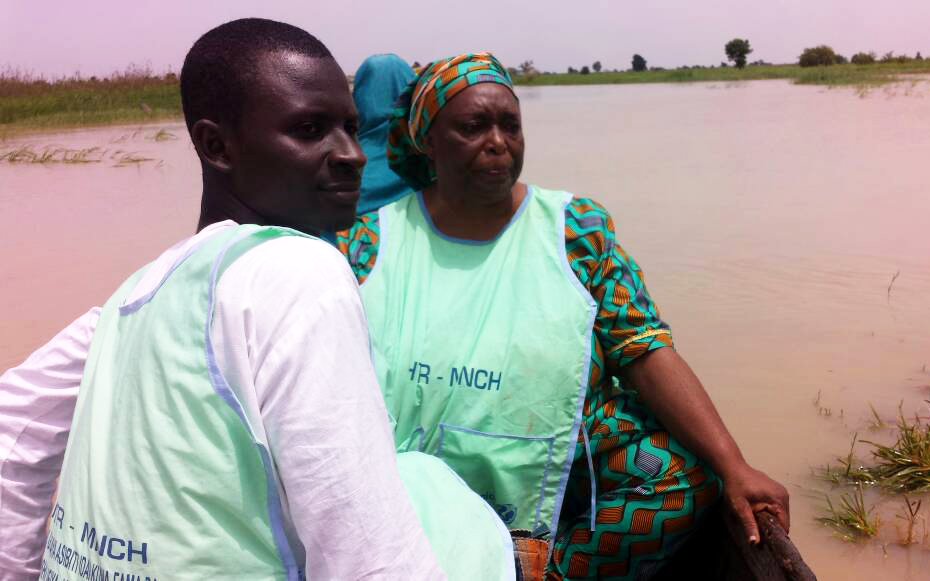 27/06/2018
In hard-to-reach communities, a Canada-funded project is opening up access to health.