21/12/2017
Certification, Containment, Vaccines
Coffee with Polio Experts: Professor David Salisbury
Professor David Salisbury, chair of the Global Commission for the Certification of the Eradication of Poliomyelitis, talks us through the process of certifying the world as polio-free, and the importance of containing the virus after eradication.
---
Related News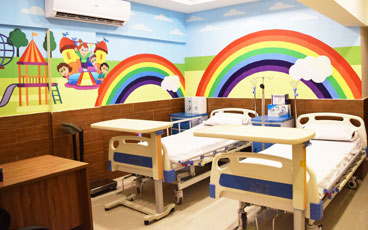 22/01/2020
Exploring the 'plus' in PolioPlus.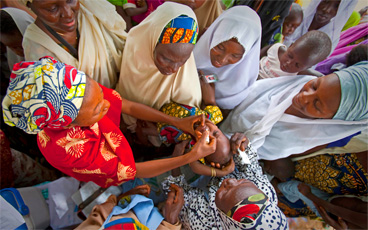 19/12/2019
GPEI head Michel Zaffran sheds light on the global cVDPV2 situation, the need for type 2-containing OPV, and implications for containment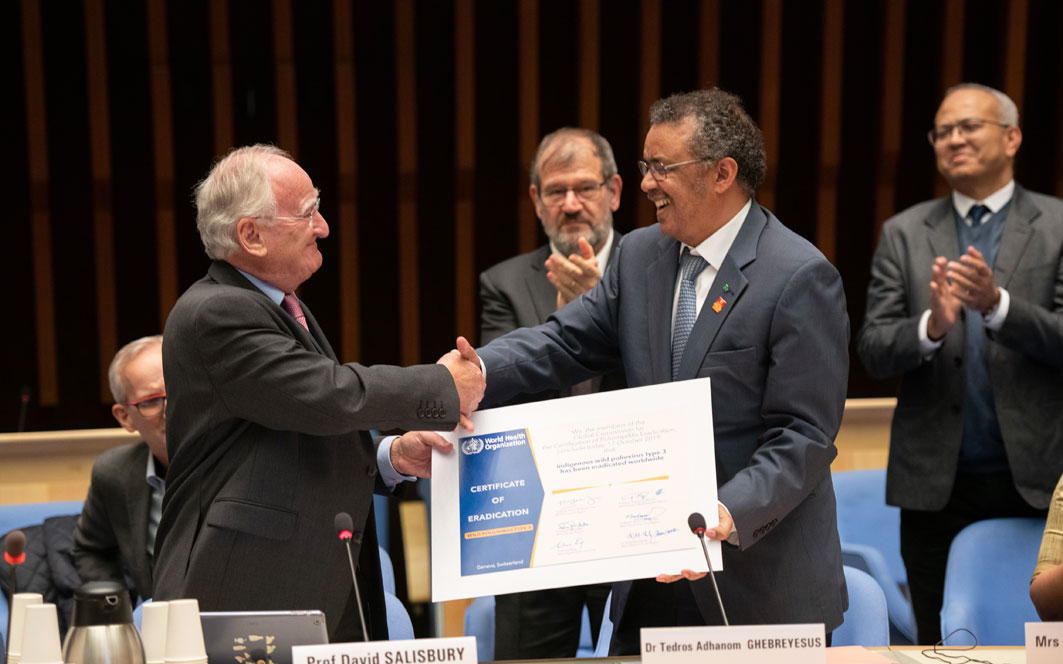 25/10/2019
DG calls for doubling of efforts to now finish all remaining poliovirus strains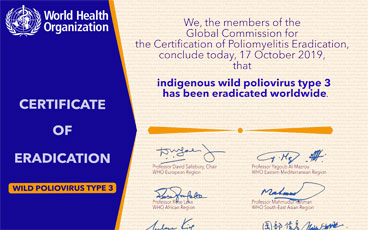 24/10/2019
Global eradication of wild poliovirus type 3 declared on World Polio Day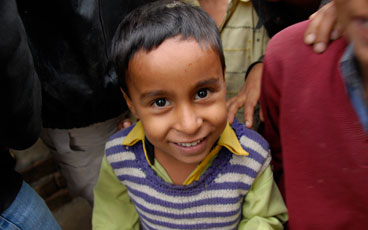 14/10/2019
Second wild poliovirus strain globally eradicated?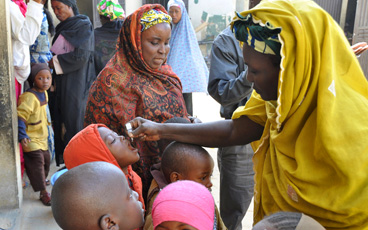 23/08/2019
A milestone in an ongoing journey to achieve global polio eradication