Afghanistan Taliban's 'Declaration regarding Polio Eradication'
Supporting efforts which work "for the health care of the helpless people of our country"
The Taliban in Afghanistan have released a statement supporting all health programs in the country, with particular reference to polio vaccination campaigns. WHO welcomes this statement, notes the request to respect local conditions, and supports all efforts to protect the children of Afghanistan from polio and other diseases.
Full text of the statement
According to the latest international medicine science, the polio disease can only be cured by preventive measures i.e. the anti-polio drops and the vaccination of children against this disease.
The Islamic Emirate of Afghanistan supports and lends a hand to all those programs which works for the health care of the helpless people of our country. The Islamic Emirate of Afghanistan advises in the existing war situation of the country to the campaigning organizations i.e. WHO and UNICEF to employ unbiased people in the region. The foreign employees should refrain from going to the region and similarly the campaign should be harmonized with the regional conditions, Islamic values and local cultural traditions. In case of compliance with these rudiments, all the associated workers (Mujahidin) of the Islamic Emirate of Afghanistan are directed, not to create any kind of trouble for them, rather they should be provided with all necessary support.
Islamic Emirate of Afghanistan
Related
---
Related News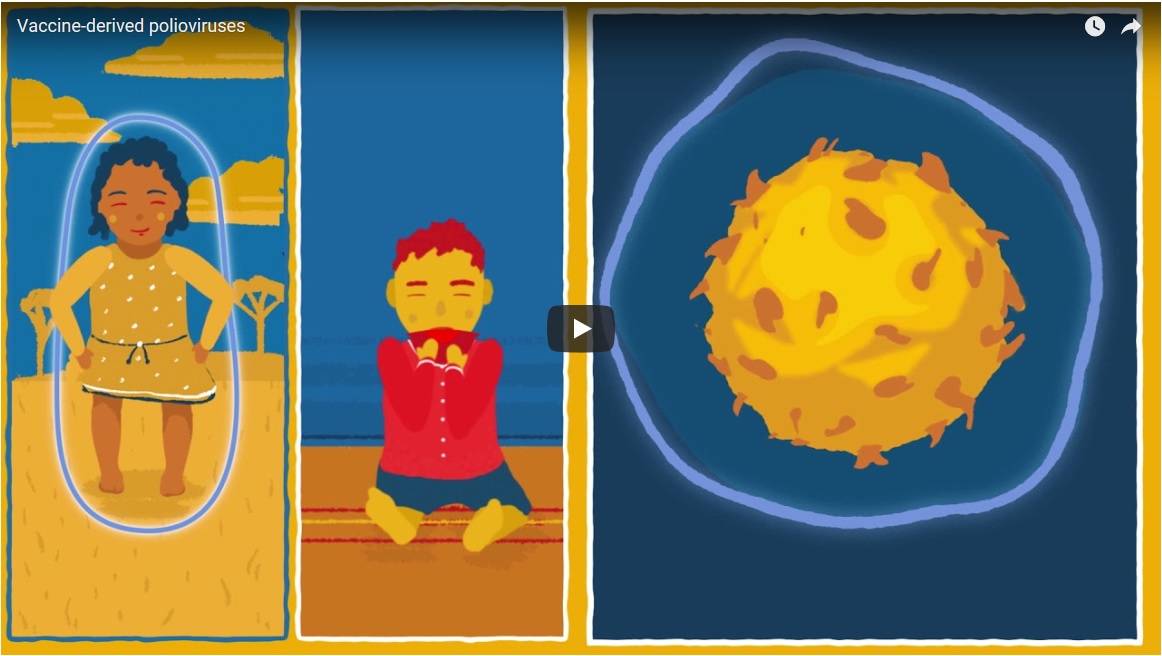 15/01/2018
To eradicate polio, we need to stop all strains of the virus, including vaccine-derived polioviruses. This short animation explains how these rare virus strains emerge and how to stop them.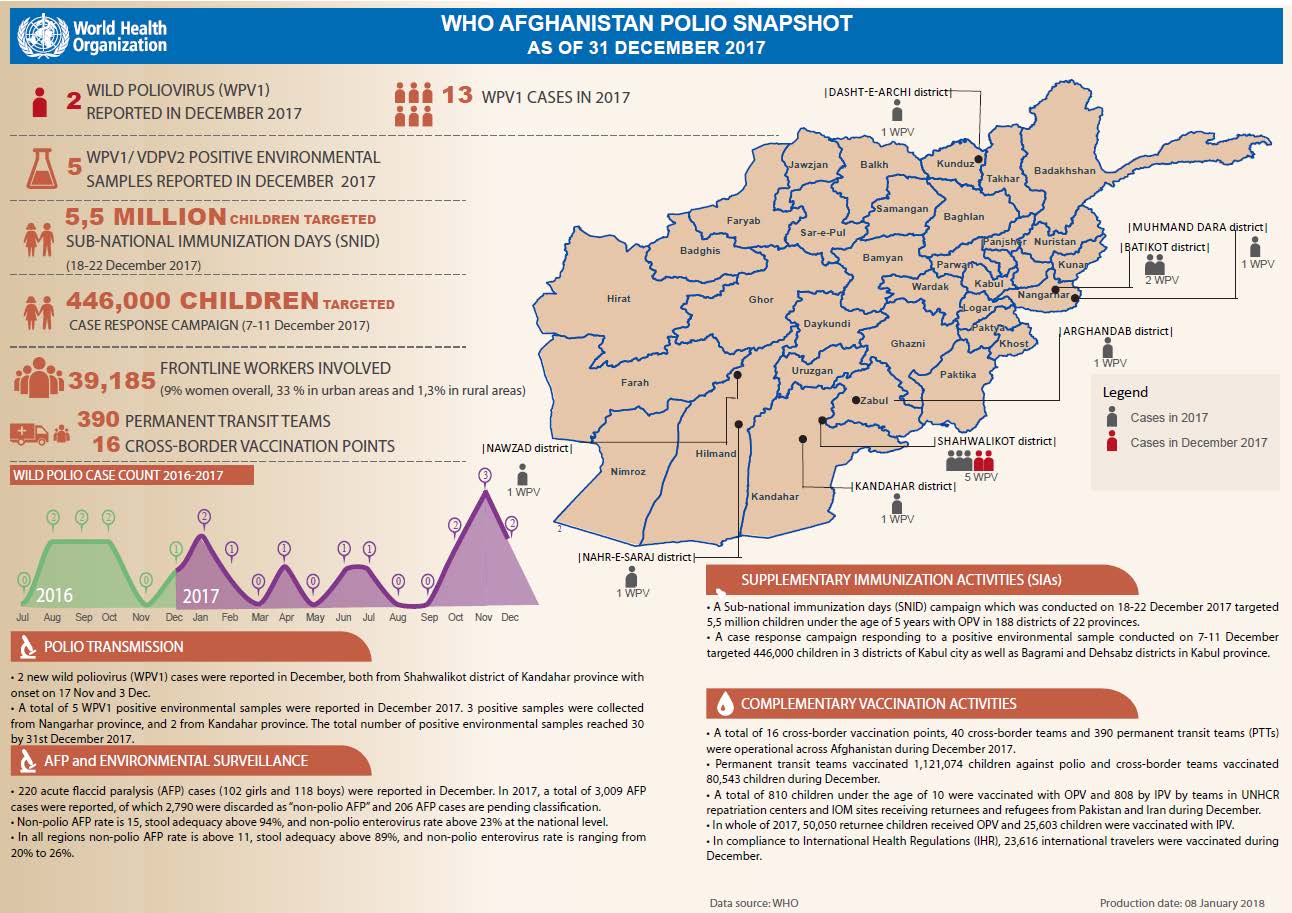 15/01/2018
Update on polio eradication efforts in Afghanistan for December 2017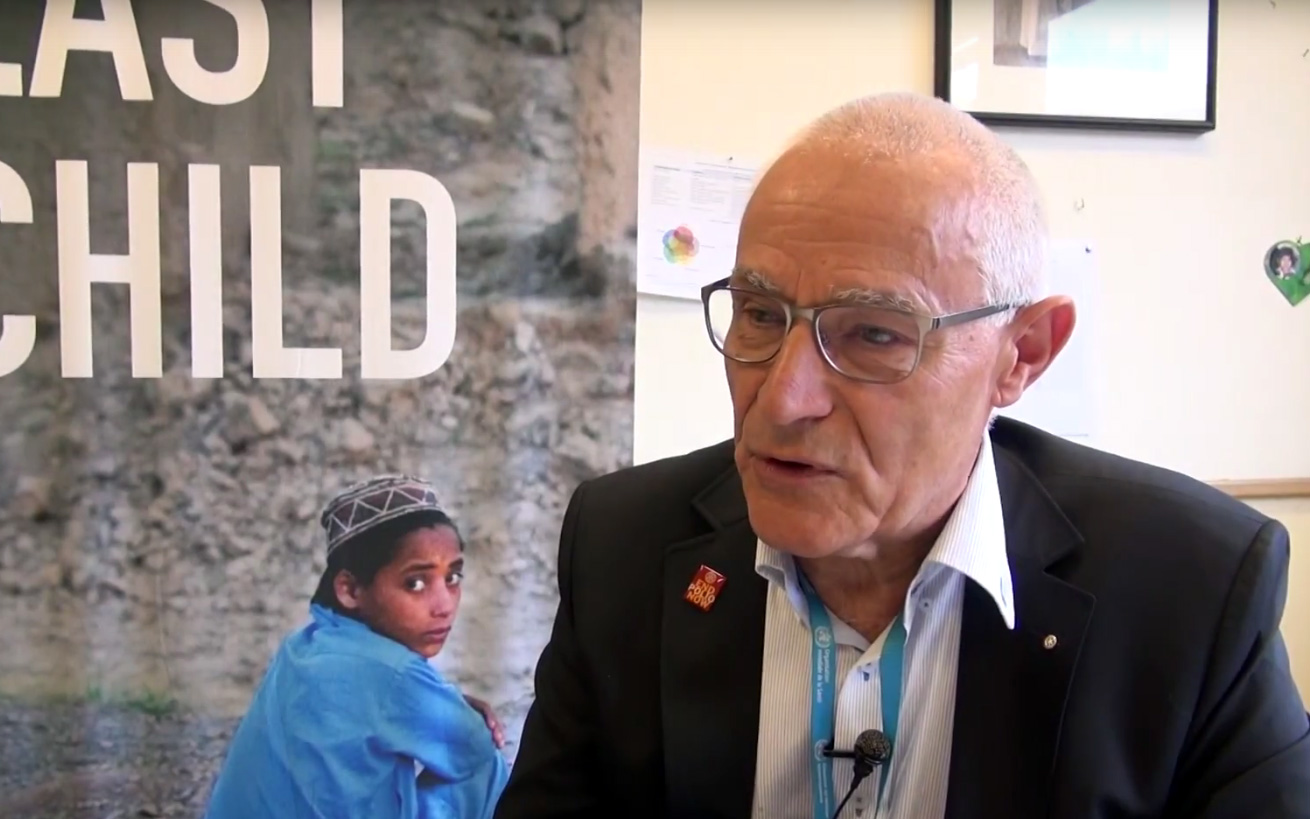 09/01/2018
We join Dr Urs Herzog, Rotarian, polio eradicator, National PolioPlus Advocacy Advisor for Rotary Switzerland and polio survivor himself, as he explains the financial costs of the programme and why it is critical that we eradicate every trace of the virus.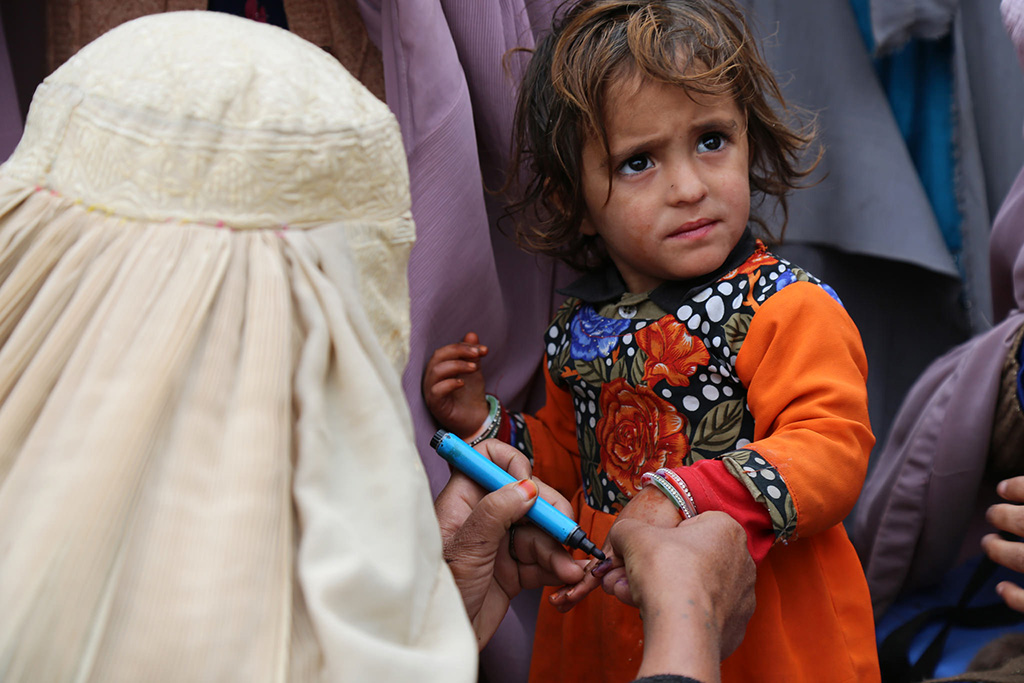 29/12/2017
Johns Hopkins Bloomberg School of Public Health is partnering with institutions in seven countries to help document and disseminate knowledge from the polio programme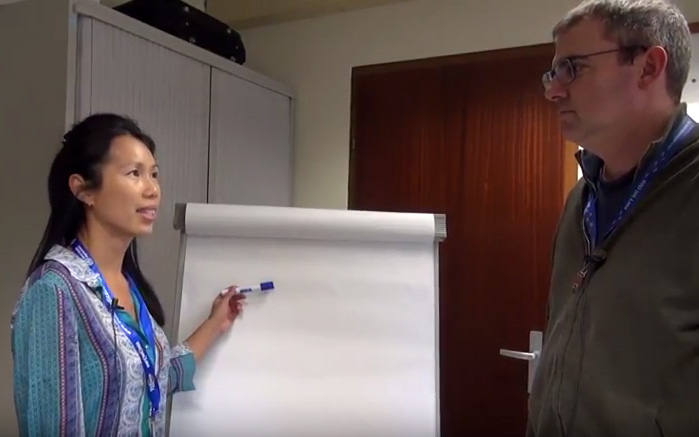 21/12/2017
Carolyn Sein, Technical Officer for the GPEI programme, talks to us about circulating vaccine-derived polioviruses, and the important differences between oral polio vaccine, and inactivated polio vaccine.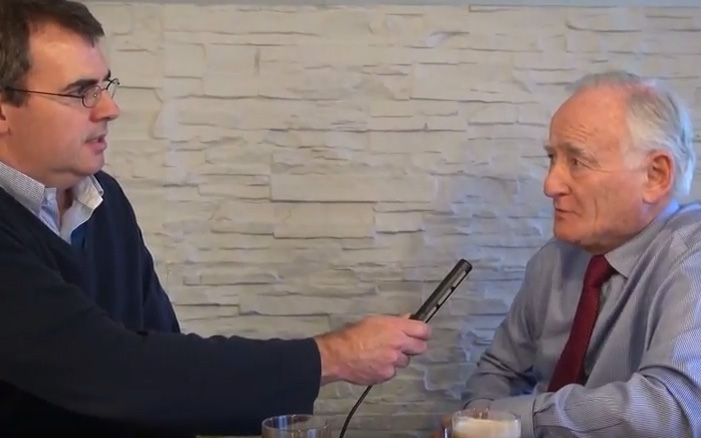 21/12/2017
Professor David Salisbury, chair of the Global Commission for the Certification of the Eradication of Poliomyelitis, talks us through the process of certifying the world as polio-free, and the importance of containing the virus after eradication.