Pakistan Polio Update – August 2017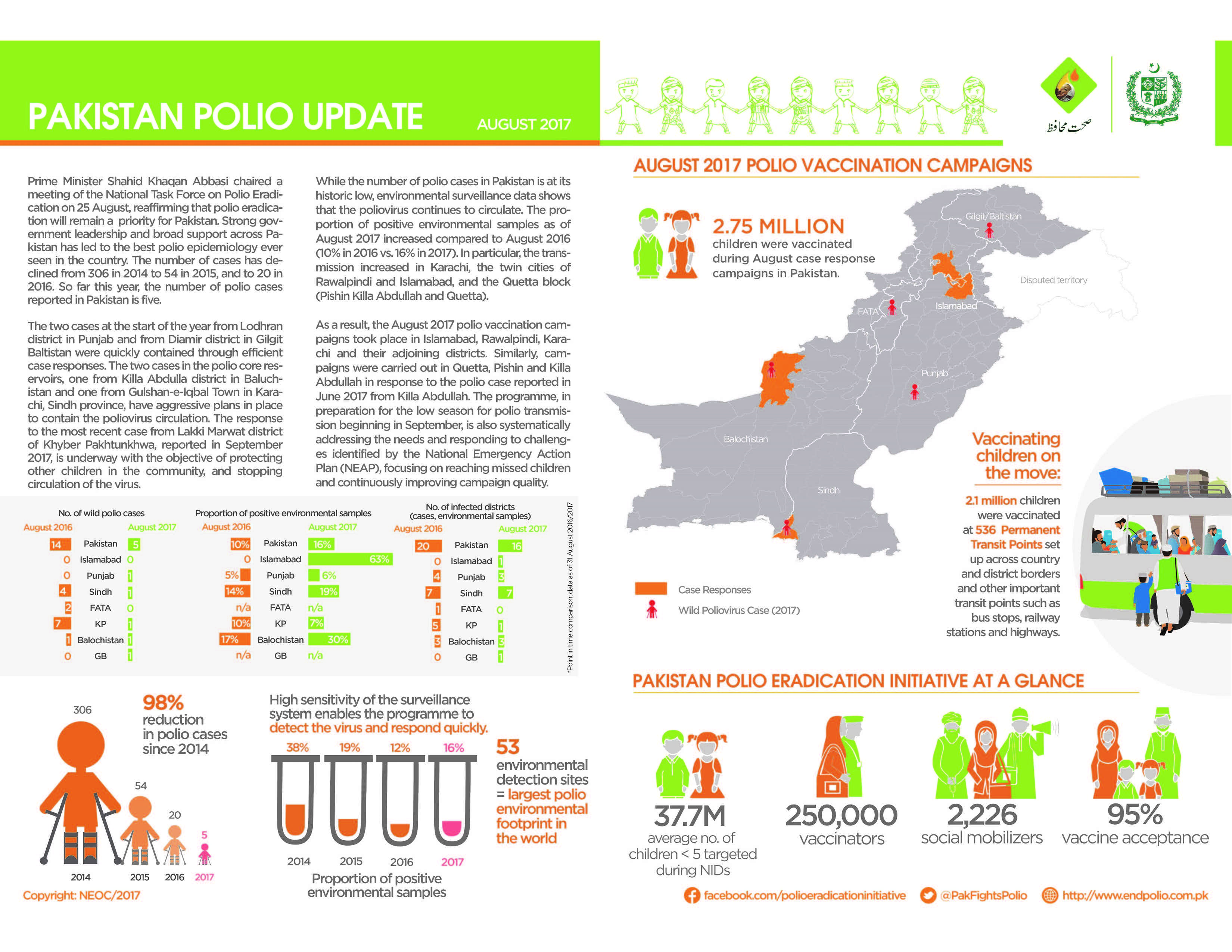 The Pakistan polio snapshot gives a monthly update on key information and activities of the polio eradication initiative in Pakistan.
August updates include:
Two new cases of polio reported – the total for 2017 is now five
At a meeting of the National Task Force on Polio Eradication chaired by the Prime Minister Shahid Khaqan Abbasi, it was reaffirmed that polio eradication remains a priority for Pakistan.
Polio vaccination campaigns took place in priority areas of the country in August, aiming to reach 2.75 million children.
The programme is preparing for the low season for polio virus transmission which begins in September.
---
Related News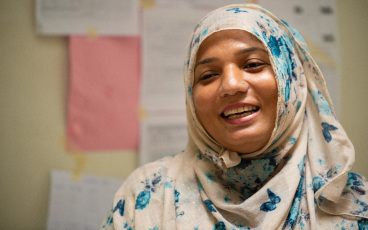 18/01/2022
Soni Farhan's work to eradicate polio has been as healing for her as it has been for the children she's determined to help.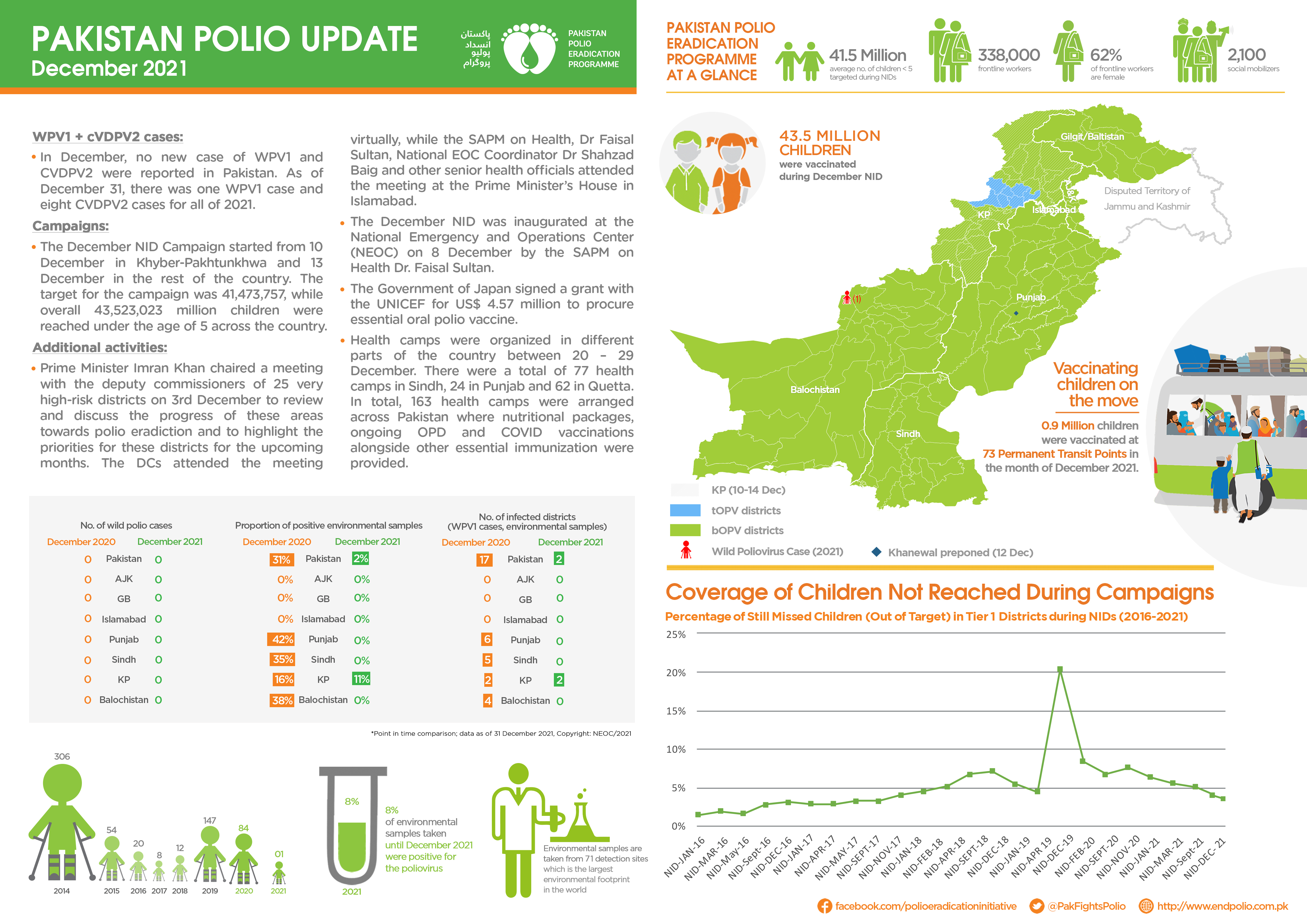 13/01/2022
Update on polio eradication efforts in Pakistan for December 2021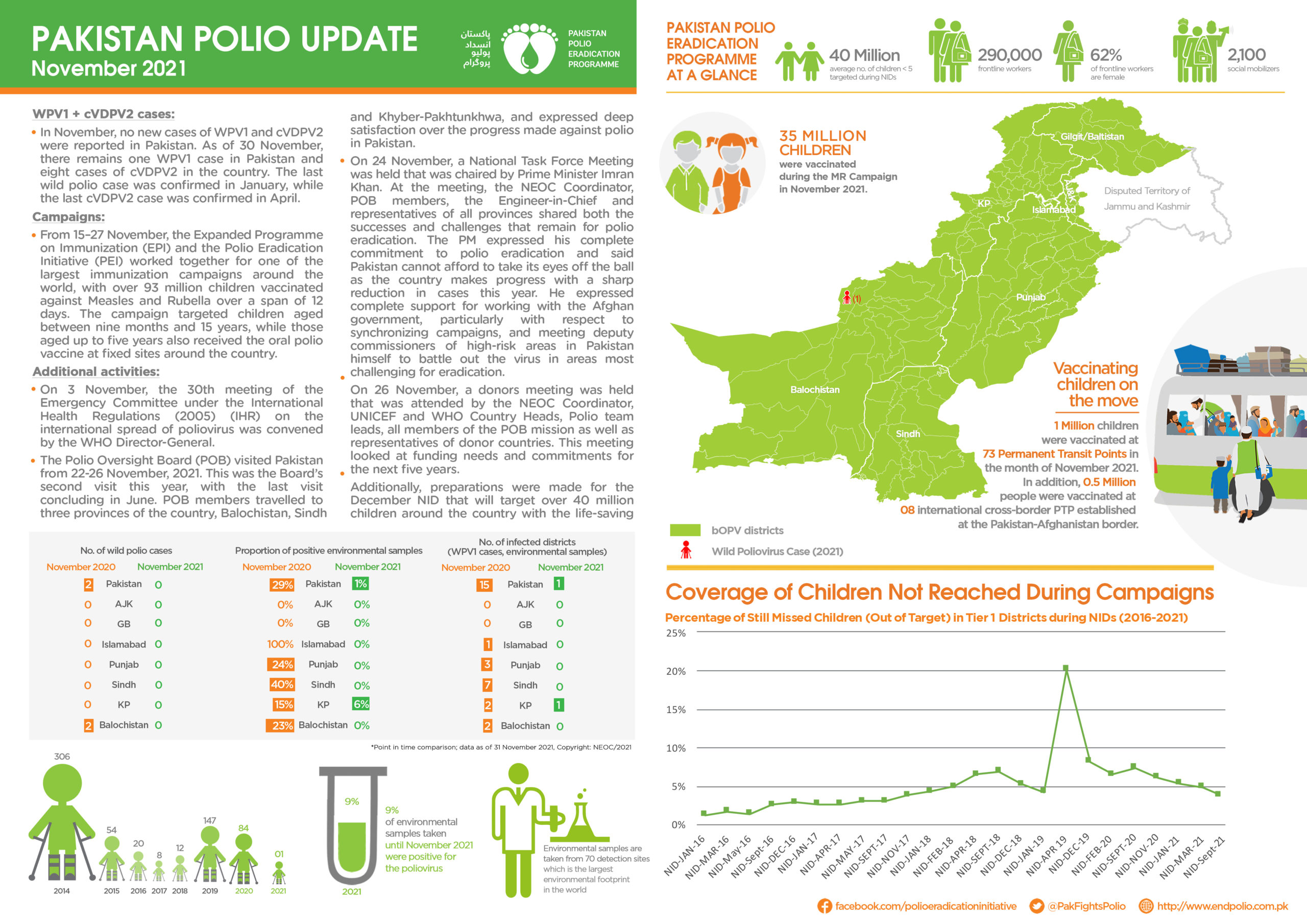 21/12/2021
Update on polio eradication efforts in Pakistan for November 2021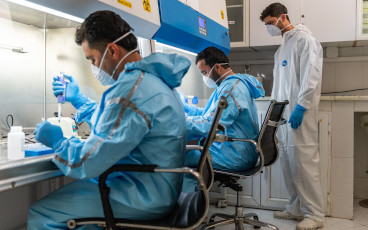 20/12/2021
2021 may go down in history as the turning point in the global effort to eradicate polio.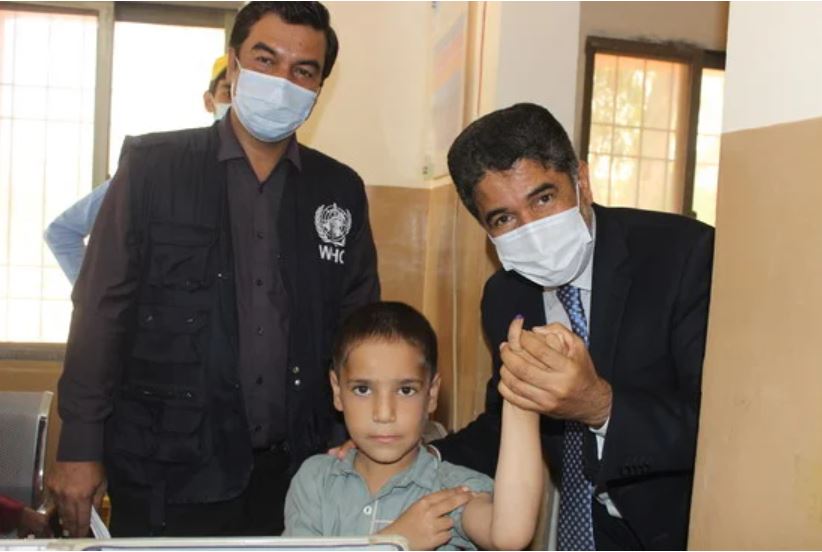 16/12/2021
High level commitment to ending polio in Pakistan by regional UN leadership
01/12/2021
Update on polio eradication efforts in Pakistan for October 2021