Next Steps in Poliovirus Containment – October 2017
National authorities for containment encouraged to initiate first steps in containment certification process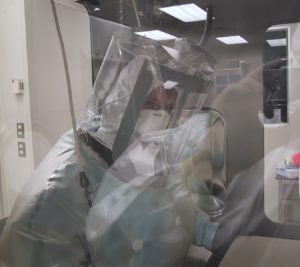 The Global Certification Commission (GCC) for the eradication of polio, supported by the Containment Working Group, are now ready to review and endorse or reject applications for certificates of participation in the containment certification process, following approval by national aurhorities for containment.
The certificate of participation is the first stage of the containment certification process for laboratories and other facilities designated to retain poliovirus type 2.
Containment certification aims to ensure the safe and secure storage and handling of stocks of poliovirus around the world, minimizing the risk of the virus' release back into the community after eradication. Containment is an important part of the poliovirus eradication process.
Applications
National authorities for containment (NACs) can submit applications for review to the GCC at: containmentcertification@workspace.who.int
NACs can submit questions, issues and concerns to the above address.
Read more on containment
---
Related News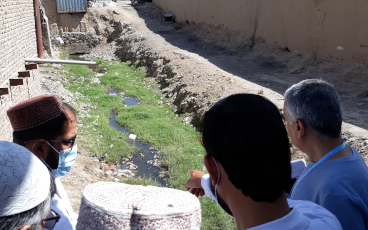 09/03/2023
Latest recommendations from independent global certification body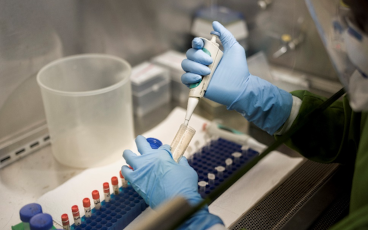 01/07/2022
New guidance anticipated to quicken progress in achieving necessary safeguards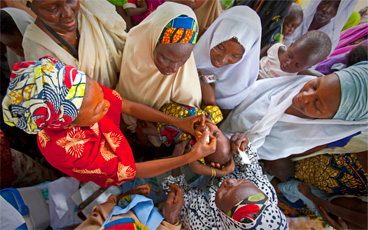 19/12/2019
GPEI head Michel Zaffran sheds light on the global cVDPV2 situation, the need for type 2-containing OPV, and implications for containment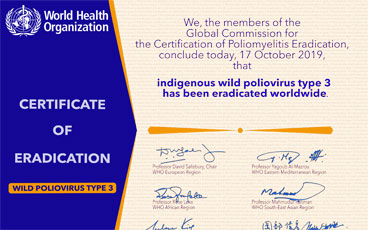 24/10/2019
Global eradication of wild poliovirus type 3 declared on World Polio Day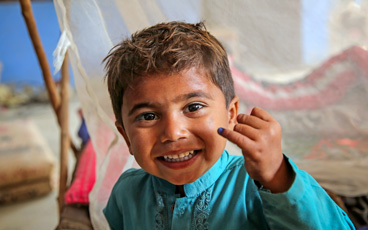 14/08/2019
Eastern Mediterranean Regional Commission for Certification of Poliomyelitis Eradication weighs in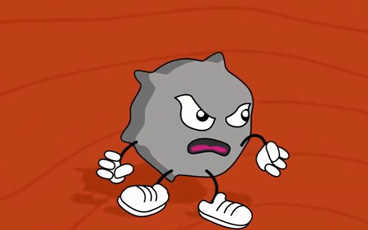 11/06/2019
Polioviruses will be kept after eradication in a limited number of laboratories and vaccine manufacturing facilities worldwide. Containment of these viruses will be critical to maintaining a polio-free world.