Finishing my father's work
Oral polio vaccine creator's daughter, Debbe Sabin, shares her experiences of the polio eradication journey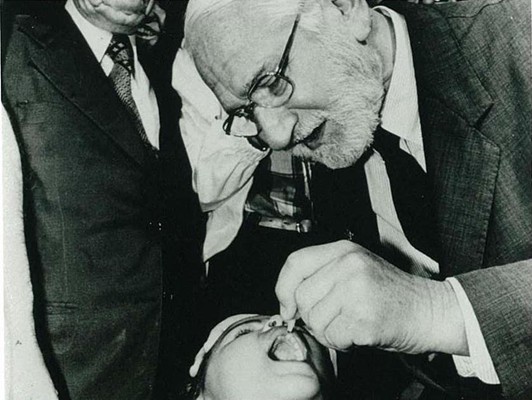 In mid-20th century America, summer was known as "polio season".
Polio was at epidemic proportions, spreading quickly and causing mass public fear. Local authorities closed the schools and public pools, and my friends would often be kept home because their parents wanted to protect against this highly infectious disease known to paralyse and, in some cases, kill otherwise healthy individuals.
In 1952, when I was just two, a record 58,000 cases were reported; over one third were paralytic. Local hospital wards began to fill with iron lungs and crutches, to support children affected by the disease…
---
Related News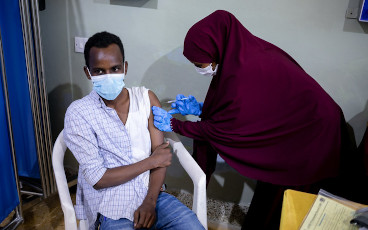 24/01/2022
The support polio teams provide to deliver COVID-19 vaccines underlines the vital role they can play for health priorities beyond polio.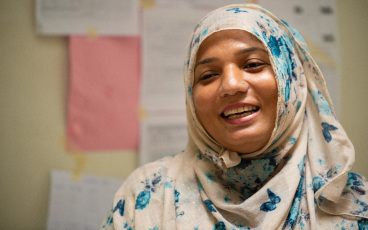 18/01/2022
Soni Farhan's work to eradicate polio has been as healing for her as it has been for the children she's determined to help.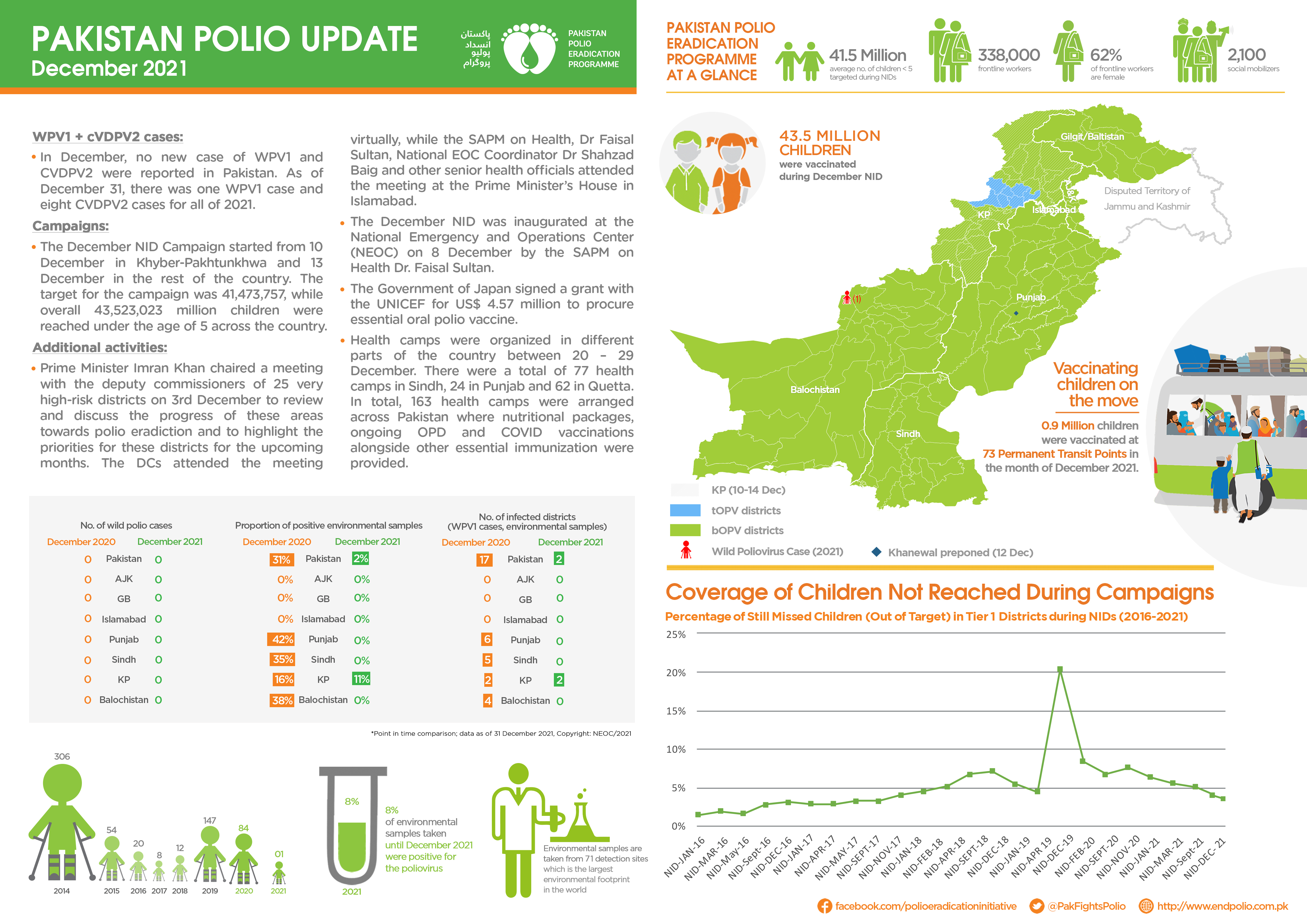 13/01/2022
Update on polio eradication efforts in Pakistan for December 2021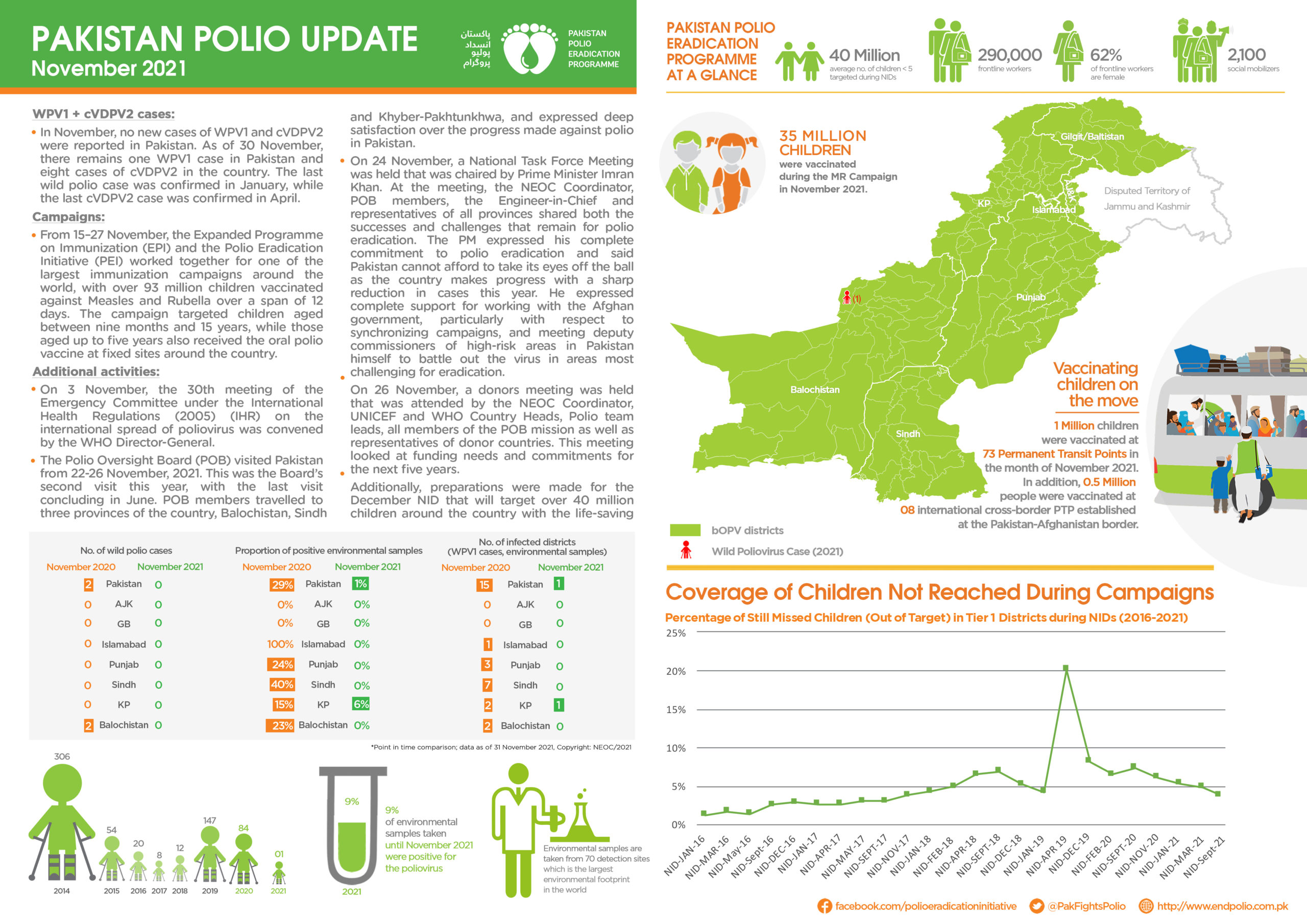 21/12/2021
Update on polio eradication efforts in Pakistan for November 2021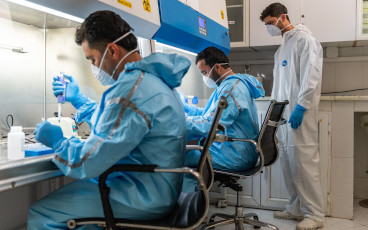 20/12/2021
2021 may go down in history as the turning point in the global effort to eradicate polio.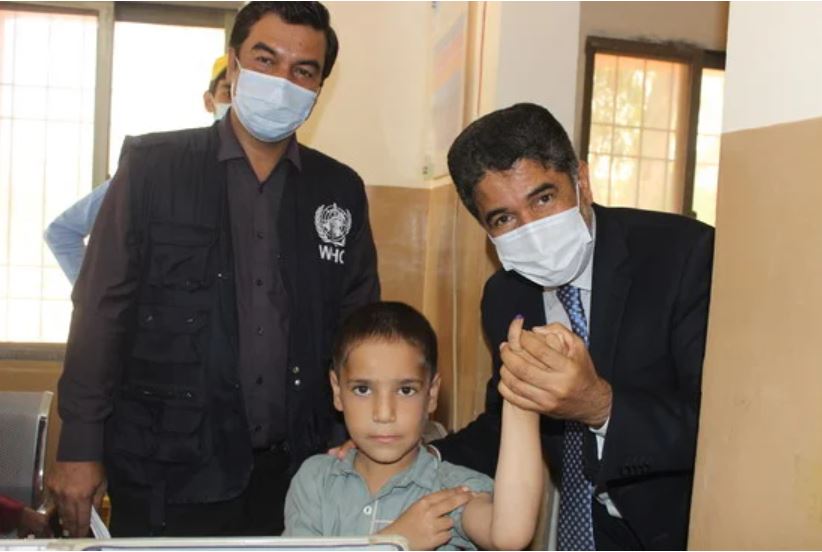 16/12/2021
High level commitment to ending polio in Pakistan by regional UN leadership