02/03/2018
Endemic countries, Financing and donors, Research, Surveillance
Japan provides additional funds to support Pakistan Regional Polio Laboratory
US$ 3.2 million pledged for equipment to help detect the last remaining reservoirs of the virus.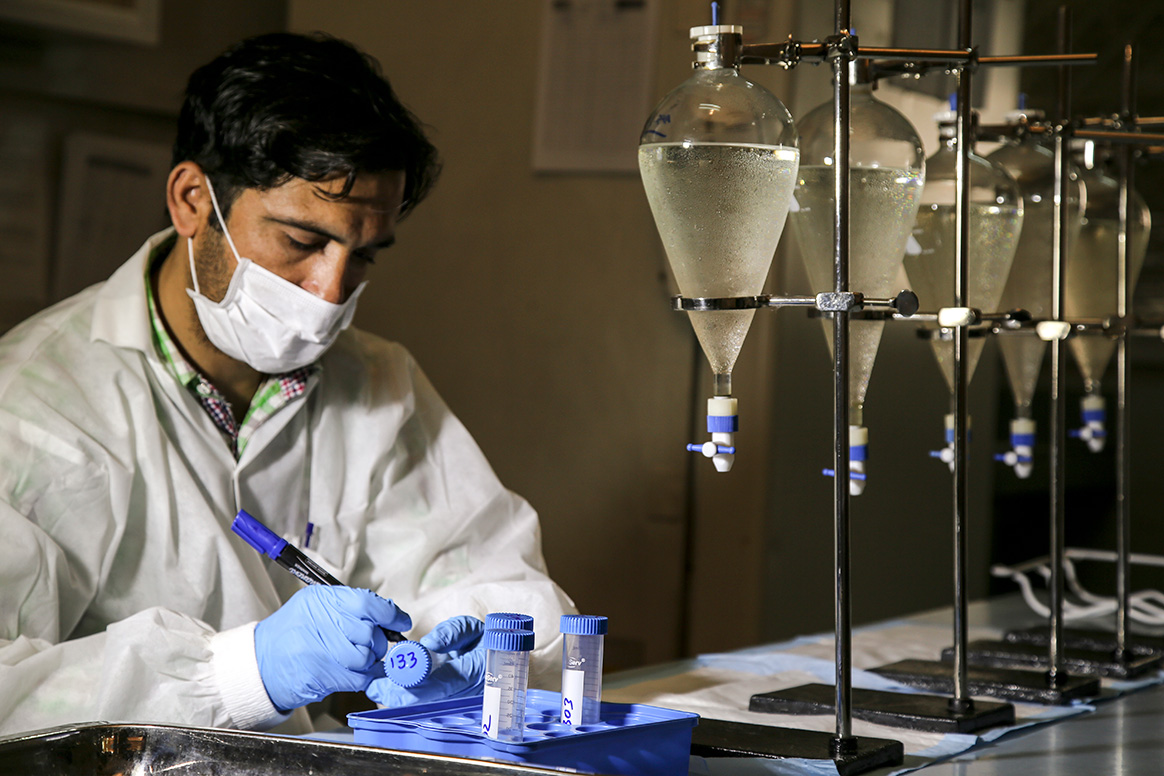 With polio at the lowest levels in history in Pakistan, the country has launched a powerful and hopefully final assault on the disease in 2018. A crucial part of this is to further strengthen the ability of the polio programme to detect virus in stool samples, thereby giving clear indications of where and how the virus is moving in areas where populations remain under-immunized.
To support this effort, the Government of Japan announced today that it will provide US$3.2 million for the procurement of equipment to the Regional Reference Laboratory for polio eradication, located in the National Institute of Health in Islamabad.
The funds will help support the purchase of state-of-the-art molecular-biology equipment, allowing the laboratory to significantly enhance and speed up its ability to process and detect poliovirus in environmental and stool samples. This is critical work – in 2017, the Islamabad lab tested 30 000 stool samples and 950 environmental samples from both Pakistan and Afghanistan, helping the programme better identify where the virus is hiding.
The Japanese grant will also be used to replace aging stocks of cold chain materials and other essential equipment needed to be able to accurately identify poliovirus in samples.
Speaking at the ceremony for the signing of the grant, the Federal Minister of National Health Services, Regulations and Coordination in Pakistan, Saira Afzal Tarar said: "The steady support of the Government of Japan and other partners, and the strong partnership have been crucial elements of the programme's tremendous progress over the past two years. The new grant will help strengthen polio surveillance through adaptation of new technology and contribute towards polio eradication in the country."
"These funds come at a crucial time in Pakistan's eradication effort, and are being used in a strategically important manner," commented Michel Zaffran, Director for Polio Eradication at the World Health Organization. "The country is on the cusp of being polio-free. What we now need is to urgently root out any last remaining spot where the virus might be hiding, and these funds will help strengthen the ability to do just that. Only by finding polio's last remaining hiding places will we be able to eradicate it once and for all."
The Government of Japan is a longtime supporter of the Global Polio Eradication Initiative, with contributions to end polio in Pakistan of approximately ¥24 billion (approximately US$ 224 million) since 1996. With only eight cases recorded in the country in 2017 from just a handful of districts – compared to more than 30 000 all over the country just 20 years ago – these additional funds come at a critical time for the country programme as it launches into the final intensified effort to finish the disease once and for all.
The Global Polio Eradication Initiative partners would like to extend their profound gratitude to both the Government of Japan and Pakistan for their collaboration, and for their tremendous support and engagement in the effort to end polio globally.
More resources
Learn more about the poliovirus surveillance system by watching our award-winning animation, available in multiple languages including Japanese.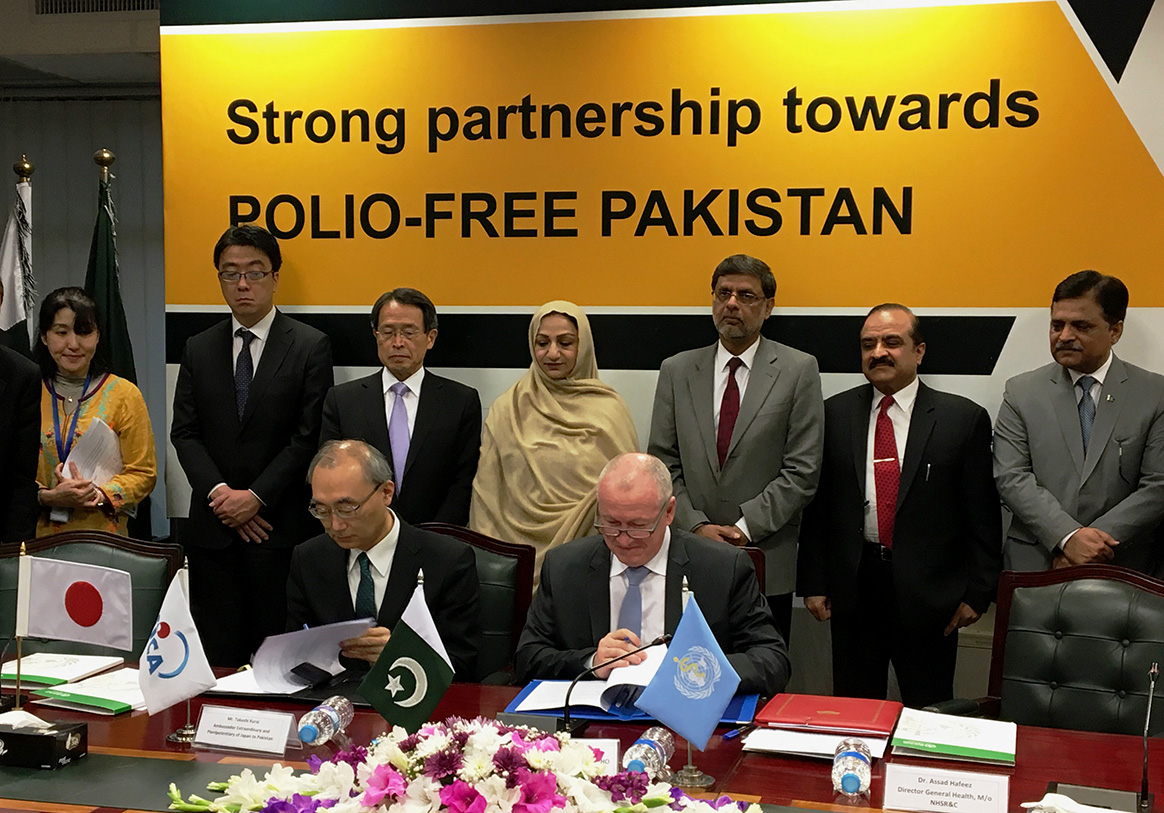 ---
Related News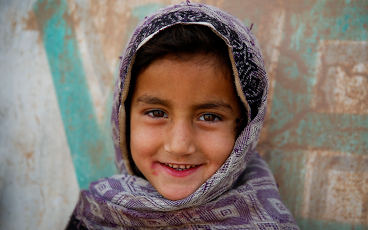 27/05/2020
Update on polio eradication efforts in Pakistan for March 2020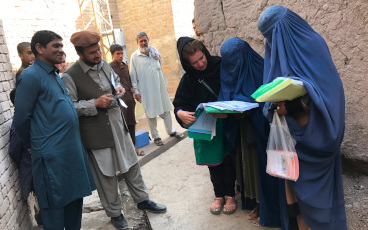 27/05/2020
Melissa Corkum, Polio Outbreak Response Senior Manager for UNICEF, has dedicated a large part of her professional life to ending polio.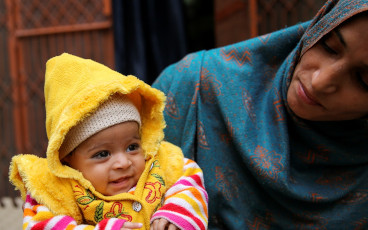 18/05/2020
Continued funding is crucial to respond to COVID-19, end polio and tackle other vaccine-preventable diseases.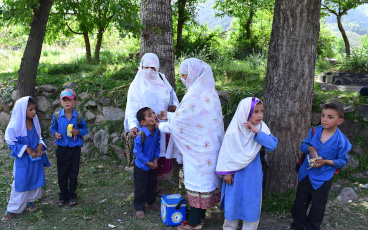 14/05/2020
Pledge to help deliver polio vaccines to children worldwide.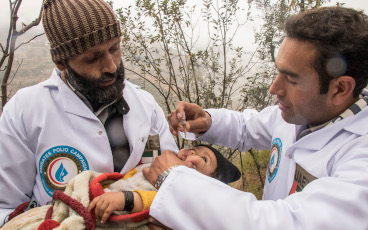 30/04/2020
Thanks to the leadership of His Highness Sheikh Mohamed bin Zayed Al Nahyan, Crown Prince of Abu Dhabi, millions of children in Pakistan have received polio vaccines.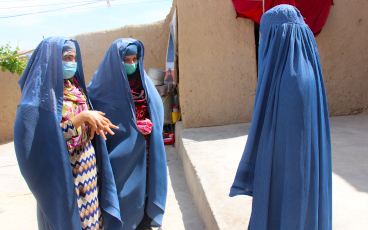 29/04/2020
Polio Social Mobilisers step up to aid Afghanistan's vulnerable communities.