World Immunization Week
The Global Polio Eradication Initiative and routine immunization systems work hand in hand to reduce the immunization gap and protect more children against vaccine-preventable diseases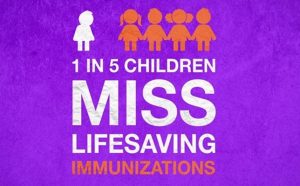 Over 200 years later, World Immunization Week 2015 celebrates the use of vaccines to protect children against life-threatening diseases. The Global Polio Eradication Initiative (GPEI) is proof of the power of vaccines, with a 99 % reduction in polio cases since the programme began in 1988, and over 10 million children walking today who would otherwise have been paralysed for life.
This World Immunization Week, which runs from 24 – 30 April, the children who are still being missed are in the spotlight. One in five children in the world does not receive immunization, amounting to over 20 million infants who are not given the protection they so desperately need. Thanks to strong and frequent campaigns, polio vaccinators are often able to reach many of these missed children. Polio now continues to circulate only in areas where conflict or poor infrastructure leaves children without routine services. This means that strengthening polio vaccination in these areas is the single biggest focus for the GPEI.
Routine immunization and polio efforts amplify one another, together achieving both the ambitious polio eradication timelines and helping to strengthen routine services so that all children can access full protection against diseases.
In many areas of the world, polio staff constitute the single-largest resource of technical assistance to low-income countries. These polio workers contribute to many other health and development interventions, such as disaster response, nutrition and water, sanitation and hygiene programmes, child health days and routine immunization services.
From supporting planning nationally to staff training locally, to disease surveillance, cold chain management, vaccine supply and capacity building, the contributions of polio staff to routine immunization systems have had an incredible impact over the years. They have been instrumental in the 71 % reduction in measles deaths from 2000 to 2013. In ten key countries where the GPEI is working to strengthen routine immunization systems (Afghanistan, Angola, Chad, the Democratic Republic of the Congo, Ethiopia, India, Nigeria, Pakistan, Somalia and South Sudan), 46 % of the time of polio staff is spent on RI on average.
Filling the immunization gap is not simply a matter of tools and technical expertise, but of the passion and commitment of people at all levels of the system to make sure that the vaccines get where they need to go to save lives. Click through this photo story to get a personal insight into the lives of some of the heroes who work to get a vaccine from warehouse to child.
While vaccines currently save the lives of nearly 3 million children every year, even one child with polio is too many. Eradicating polio for ever and ensuring that no child is missed by routine immunization is one of the most important challenges of our time.
Watch this video to learn more about the importance of immunization.
---
Related News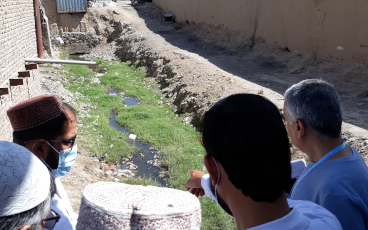 20/09/2022
For the last two decades, the prospect of sending 16 visiting polio experts out across the provinces of Afghanistan would have been impossible but from 6 to 19 June 2022, WHO Afghanistan's polio eradication programme did just that. Their mission? To re...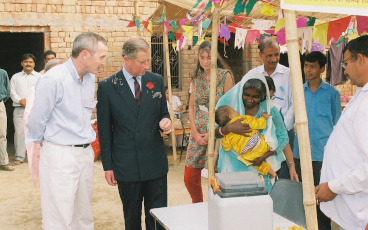 19/09/2022
19 September 2022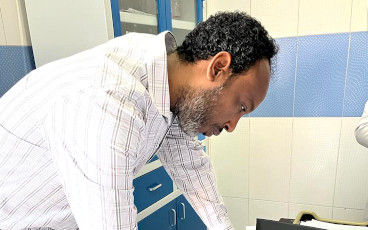 23/08/2022
Dr Abdinoor Mohamed, an epidemiologist tells us about his team's travel to Afghanistan to review the country's polio surveillance system, visiting 67 districts in 25 of the country's 34 provinces.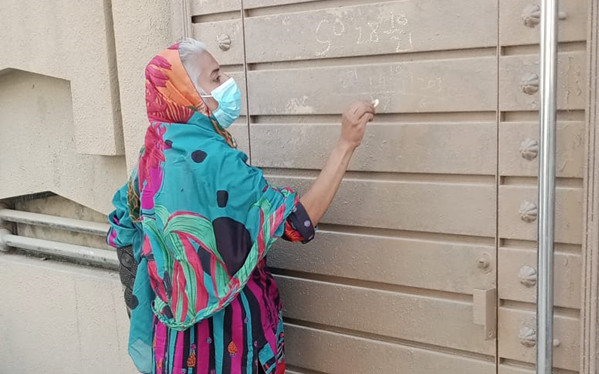 22/08/2022
A story of determination, friendship and support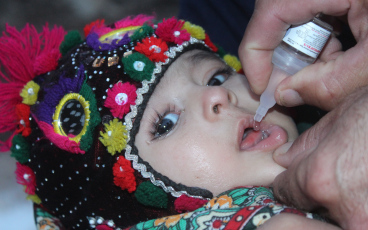 15/08/2022
One year on from Afghanistan's transition of power in August 2021, WHO's polio eradication programme has made critical gains – but the job is far from finished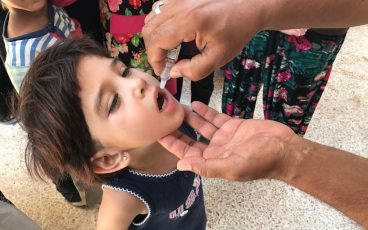 27/07/2022
Polio cases have nose-dived by 99% since the late 1980s after a push to eradicate the disease, but clusters of cases across the world indicate that it could resurge if we don't double down on eradication.