23/05/2017
Endemic countries, Transition planning
Nigeria
Polio Programme Helps Respond to Meningitis Outbreak in Nigeria
Polio staff in Nigeria have contributed emergency response expertise in Sokoto State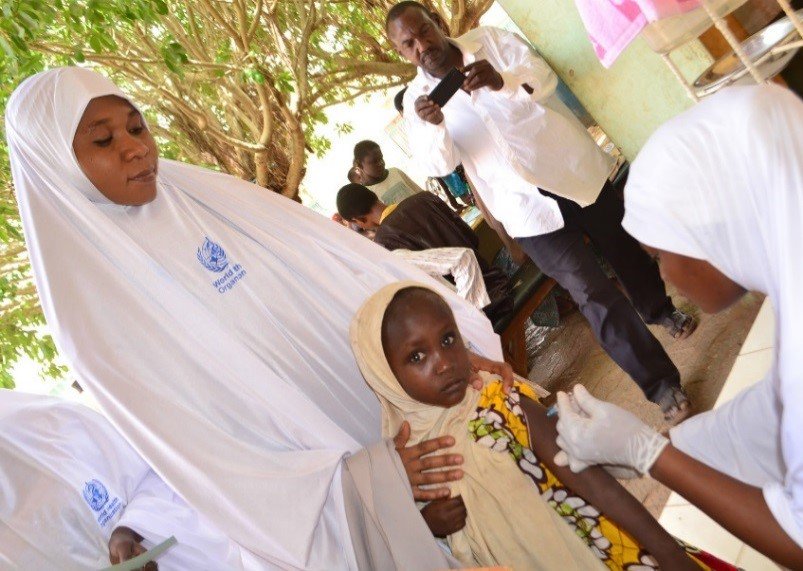 In early May 2017, polio programme staff from across Nigeria joined efforts to combat a meningitis outbreak in Sokoto, providing support and expertise in outbreak response to help Sokoto State in controlling the outbreak.
Almost 200 WHO polio officers worked with state and national government agencies and other partners to plan and implement a state-wide vaccination campaign aimed at reaching almost 800 000 young people at risk of contracting the disease.
With considerable experience in delivering large-scale vaccination campaigns, polio staff played an important role in the planning, coordination and delivery of the meningitis response. Almost thirty years of fighting polio has equipped GPEI with valuable expertise in outbreak response that can be applied beyond the polio programme.
Working as part of a national support team, they supported the campaign in a number of areas, including the development of a detailed campaign strategy, coordination and logistics, planning, coordination and supervision of trainings, and vaccine management activities.
The broader benefits of the polio programme
This support for meningitis outbreak response is but one example of how the infrastructure and expertise of the Global Polio Eradication Initiative (GPEI) is helping to achieve positive health outcomes beyond polio eradication and can offer significant benefits for broader health efforts. In Nigeria alone, polio staff and infrastructure have contributed to multiple outbreak response and vaccination activities, including the response to Ebola and large-scale measles vaccination campaigns.
Polio-funded workers at country level spend on average 50% of their time supporting non-polio activities, including routine immunization, maternal and child health programmes, humanitarian emergencies and disease outbreak, and sanitation and hygiene programmes.
Skills and infrastructure of the programme in areas like healthcare delivery, disease surveillance and outbreak preparedness and response can be successfully applied to non-polio health priorities and programmes.
Planning for the future
While we remain focused on ending polio for good, GPEI is also beginning to plan for a world after polio – looking at how we can maintain some of this infrastructure, knowledge and expertise once the programme comes to an end. In 16 countries, including Nigeria, with the highest levels of GPEI-funded staff and infrastructure, GPEI partners are supporting national governments and other health partners to plan for the transition some of these critical assets in to existing health systems and initiatives, so they can continue to contribute to positive health outcomes around the world.
---
Related News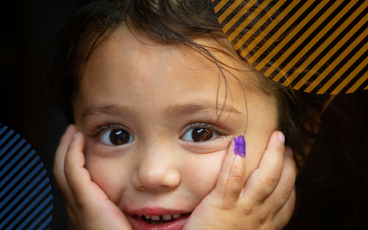 26/04/2022
US$4.8 billion budget needed to implement new Strategy and eradicate the infectious disease Germany announces it will co-host polio pledging moment in 2022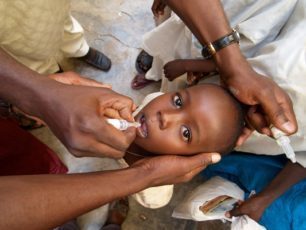 13/04/2022
With wild polio at lowest levels in history, SAGE also turns focus on post-eradication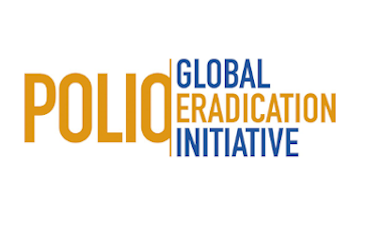 24/02/2022
Statements by Regional Director EMRO and United Nations in the country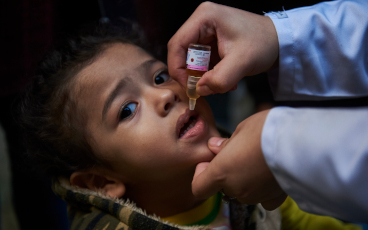 14/02/2022
Members issue two statements on Yemen and Afghanistan calling for uninterrupted access for vaccinations to all children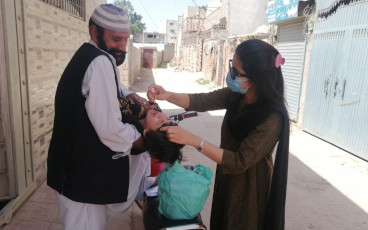 08/02/2022
"I hope one day I can tell my son the story of how polio was eradicated and how no child will ever be paralyzed by this virus again."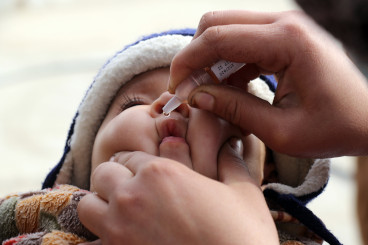 28/01/2022
WHO Executive Board urges intensified efforts to give world one less infectious disease to worry about and work towards sustainability of gains in polio-free countries.