20/09/2018
Outbreak response, Social mobilization, Vaccination campaigns, Vaccines
Democratic Republic of the Congo
Outbreak response in the Democratic Republic of the Congo
In a complex environment, partners of the polio programme are working to vaccinate every child.
In the Democratic Republic of the Congo, emergency response has been ongoing since 2017 to overcome outbreaks of circulating vaccine-derived poliovirus, caused by low rates of routine immunization. In the battle to close the outbreak, health workers, partners of the Global Polio Eradication Initiative, Governors of affected provinces, and the Ministry of Health are working together to vaccinate every child. In a context with weak health systems and other high-profile health and humanitarian emergencies, these united efforts are crucial to boost population health and keep all young children safe from paralysis.
---
Related News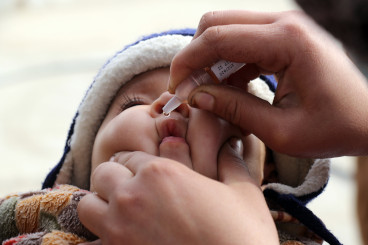 28/01/2022
WHO Executive Board urges intensified efforts to give world one less infectious disease to worry about and work towards sustainability of gains in polio-free countries.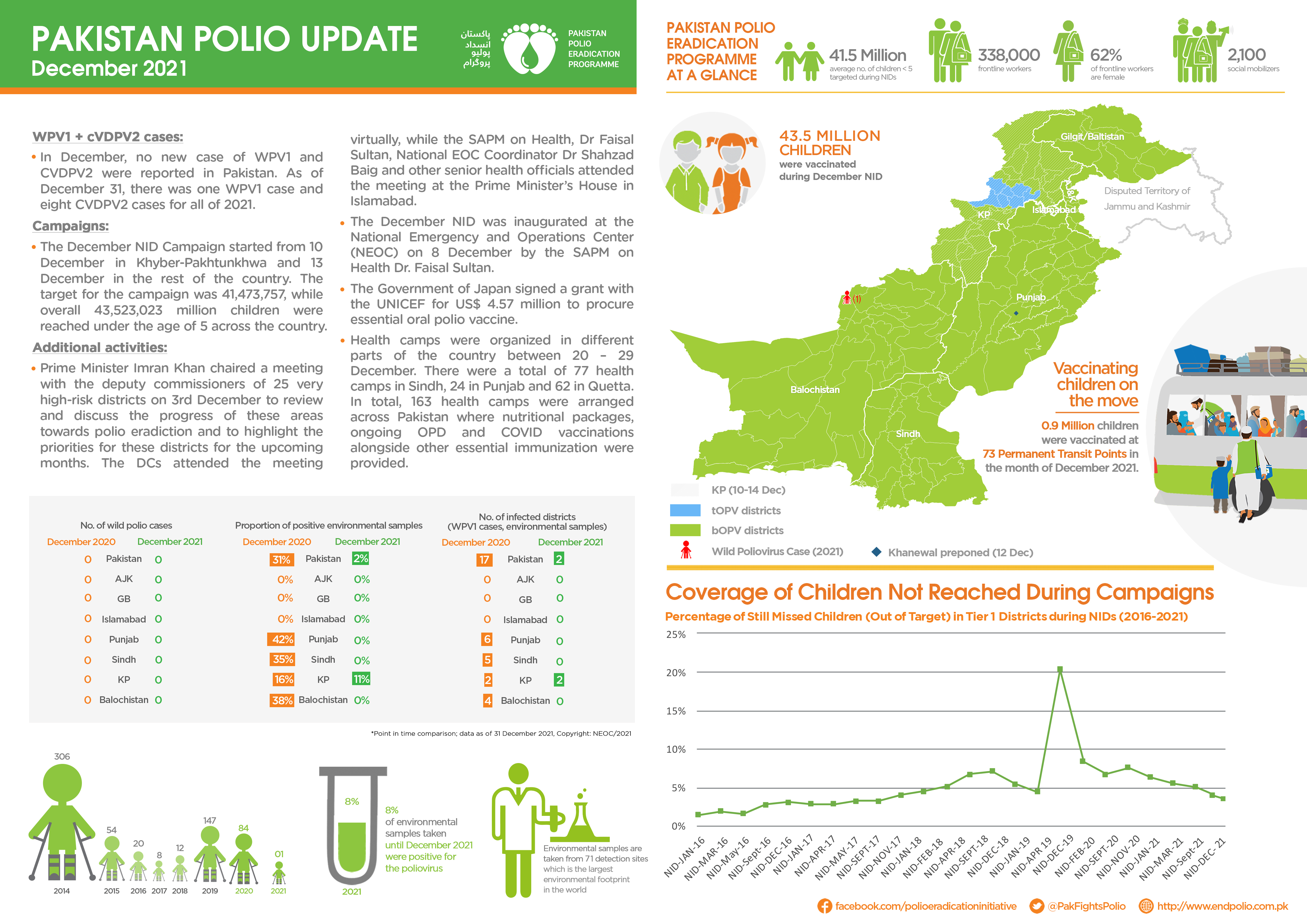 13/01/2022
Update on polio eradication efforts in Pakistan for December 2021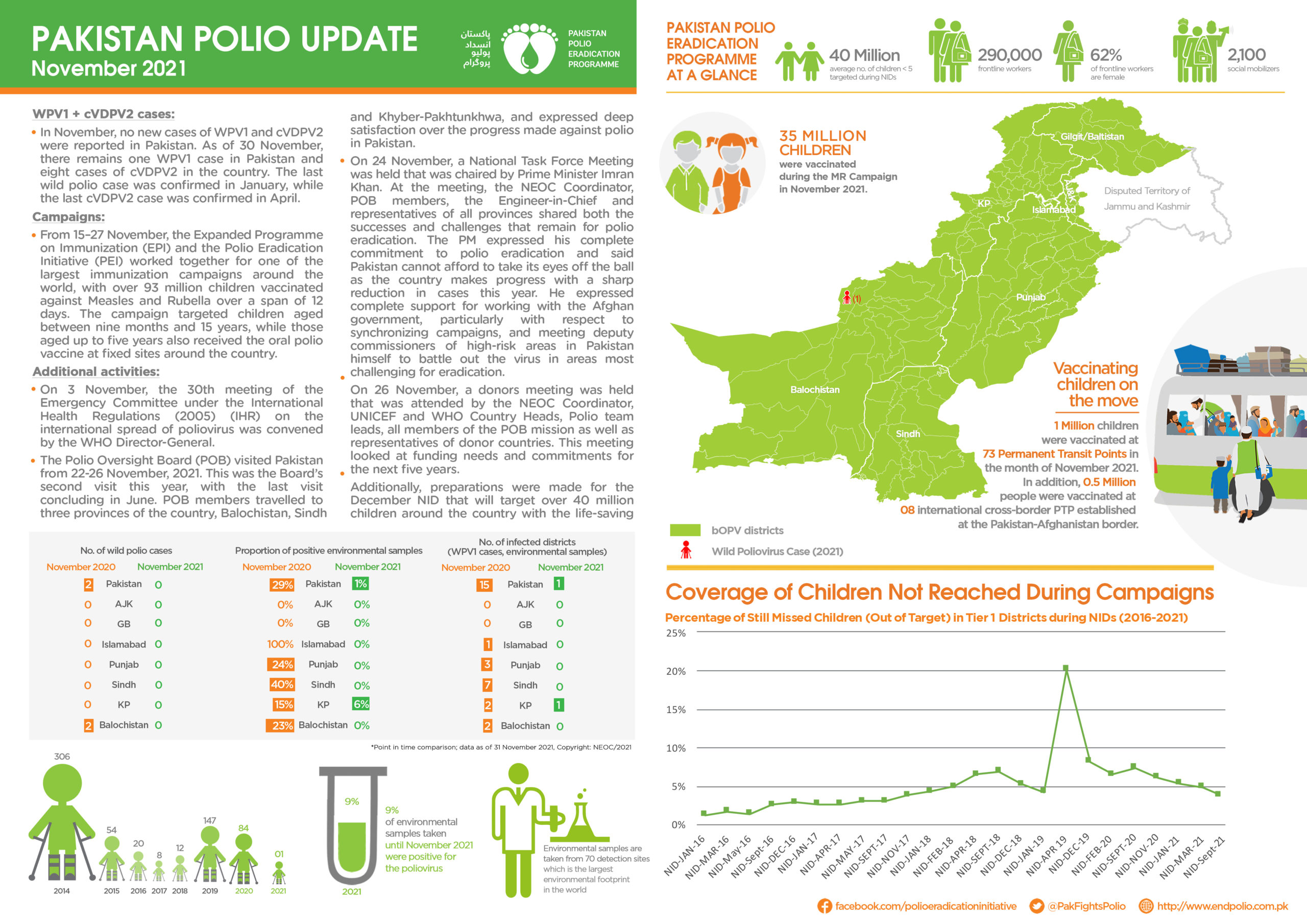 21/12/2021
Update on polio eradication efforts in Pakistan for November 2021
01/12/2021
Update on polio eradication efforts in Pakistan for October 2021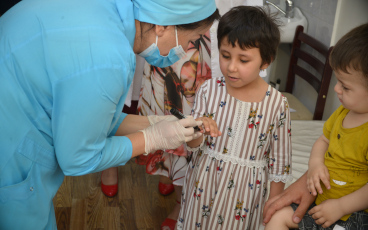 09/11/2021
Polio returned to Tajikistan last year when a circulating vaccine-derived poliovirus type 2 (cVDPV2) outbreak was declared in the province of Khatlon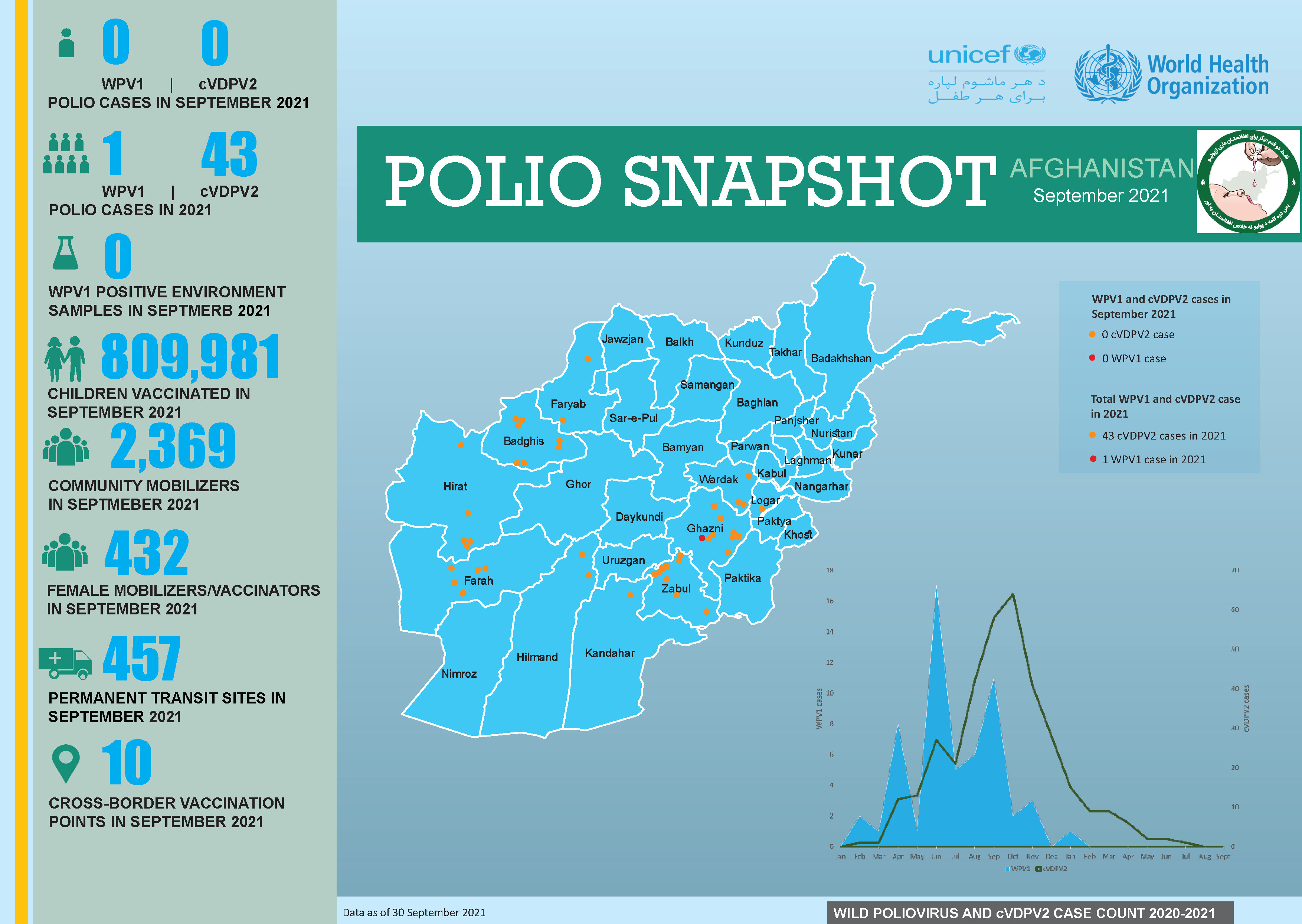 03/11/2021
Update on polio eradication efforts in Afghanistan for September 2021