World Famous Pakistani Cricketer Shahid Afridi Joins Fight Against Polio
New Polio Champion joins renewed drive to eradicate the crippling disease from Pakistan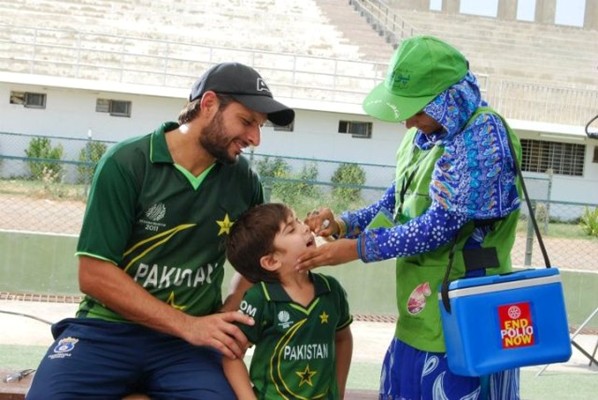 9 July 2012 – World famous Pakistani cricketer Shahid Afridi took a break from defeating bowlers last weekend to become the new champion for polio eradication in Pakistan. Holder of the record for the fastest One Day International century, the former Pakistan international captain will hope this speed is translated into making sure no child is left unvaccinated in the country.
Afridi joined representatives of the national polio eradication initiative from the Prime Minister's Monitoring and Coordination Cell for Polio Eradication, Rotary International, UNICEF, and WHO to sign a memorandum of understanding on Saturday 7 July. Speaking like a true champion, Afridi vowed, "I will do my best to take the message to every doorstep of Pakistan. Reaching every child, every time with the polio vaccine is not only necessary, but it is our duty." Afridi hails from Khyber Agency in the Federally Administered Tribal Areas and is from a Pashtun family. In 2011, Pashtuns accounted for nearly 77 percent of all polio cases in Pakistan, but making up only 15% of the population.
This is the first time in Pakistan that a celebrity of this stature has endorsed the eradication programme. Afridi is already a Goodwill Ambassador for the UN Office on Drugs and Crime, and his tagline for polio eradication will be 'Bat or Crutches' ('Balla Ya Besaakhi'). The campaign, launched this week, will support the next National Immunisation Days from 16-18 July when over 34 million children under five years will be vaccinated.
Ms Shahnaz Wazir Ali, the Focal Point for the Prime Minister's Monitoring Cell, expressed her delight that Afridi has joined the polio eradication team: "He is a true Pakistani hero and will help us deliver important messages to some of the hardest to reach areas of the country."
Pakistan has had 22 confirmed polio cases in 13 districts in the first 6 months of 2012 – down from 58 in 24 districts during the same period in 2011. Rotary National Chair for Polio Plus in Pakistan Aziz Memon, who personally brokered the deal, is convinced that Afridi's participation will extend this progress, commenting: "We have seen the support that celebrities of this stature can bring to national awareness efforts in other countries, and we have no doubt that Mr Afridi will boost interest in the campaign."
Speaking at the unveiling of the campaign, Afridi set down his commitment to eradication with the message: "I have faced many tough opponents in my cricketing career and have seen that through perseverance, one can surmount any challenge."
Related
The Fight Against Polio – an opinion piece in The News
Related
---
Related News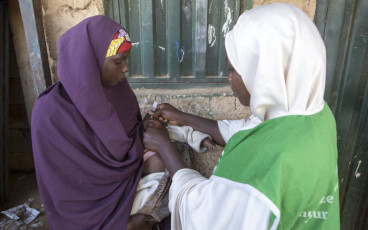 21/09/2018
Girl or boy, health workers in Nigeria are determined to show parents that the polio vaccination is for all children.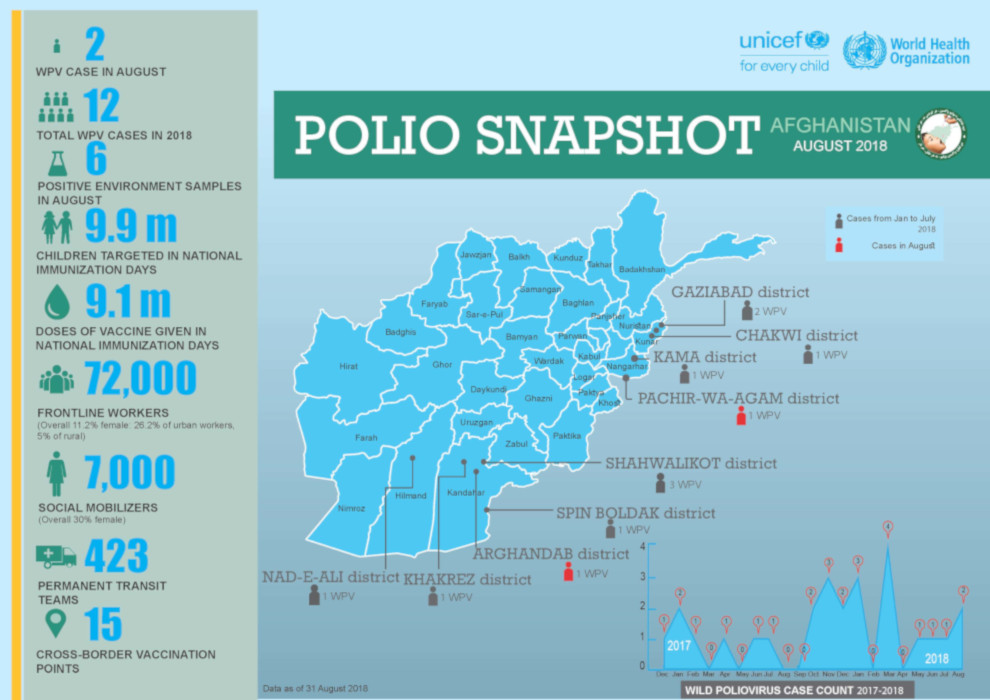 20/09/2018
Update on polio eradication efforts in Afghanistan for August 2018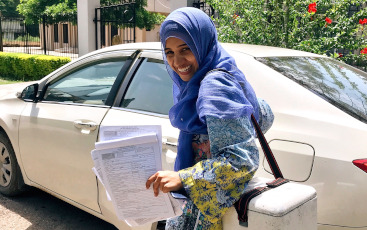 19/09/2018
Quickly detecting every poliovirus is critical to achieve a polio-free Pakistan. Surveillance officers like Dr Nosheen Safdar work hard to make sure no poliovirus escapes detection.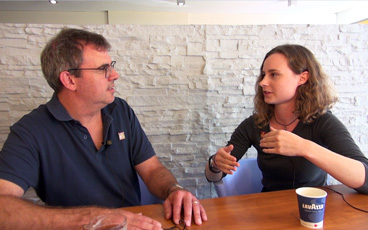 18/09/2018
Darcy Levison, WHO Polio Eradication Officer, speaks to us about the logistical challenges of reaching every single child with polio vaccine in the Lake Chad subregion.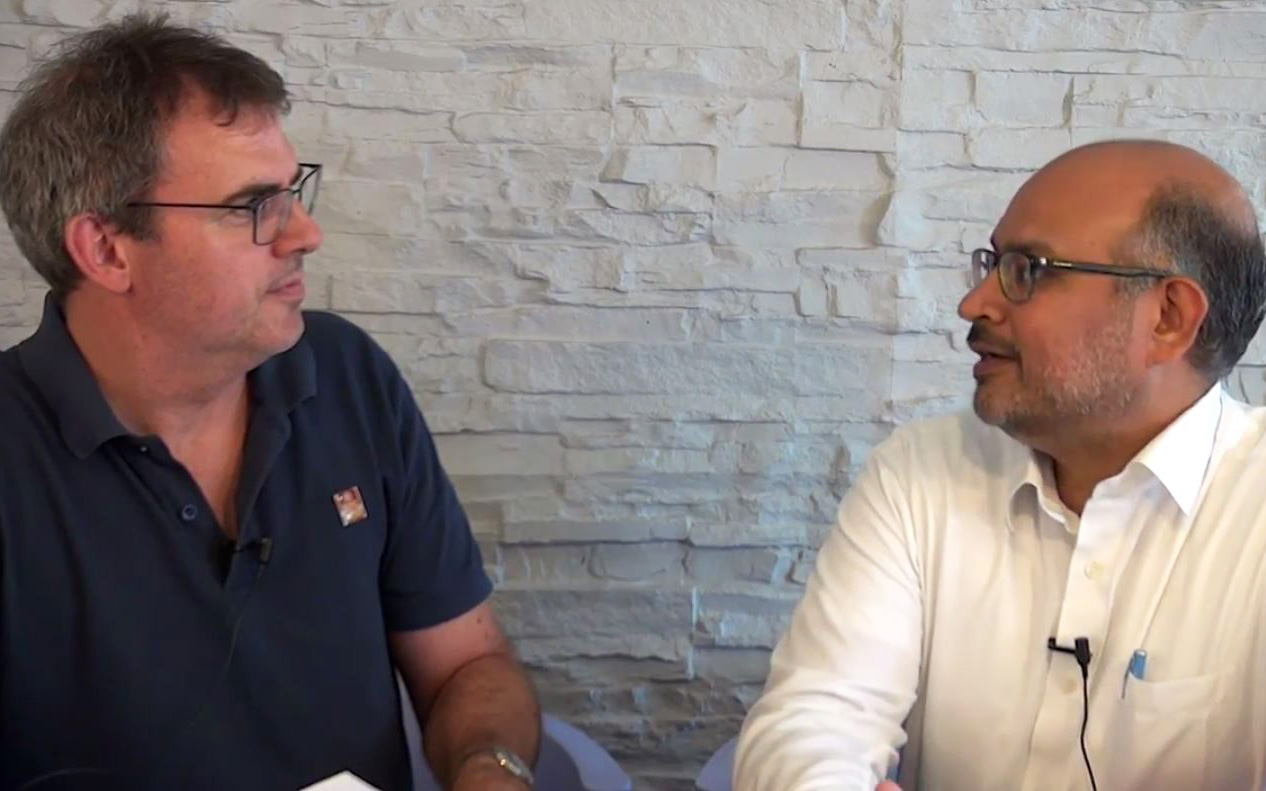 12/09/2018
Anand Balachandran, former Coordinator Polio Transition, speaks to us about ensuring the infrastructure built up to eradicate polio will continue to benefit broader public health goals, long after the disease has been eradicated.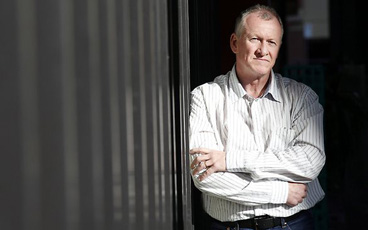 31/08/2018
Meet WHO's Chris Maher, who has spent 25 years following polio to its last hiding places.