Vaccine-derived Polioviruses
To eradicate polio, we need to stop all strains of the virus, including vaccine-derived polioviruses. This short animation explains how these rare virus strains emerge and how to stop them.
Animation is also available with subtitles in other languages:  Français | عربي | 日本語で| 한국 |
Watch more in the polio eradication animation series
---
Related News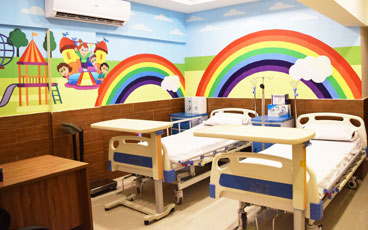 22/01/2020
Exploring the 'plus' in PolioPlus.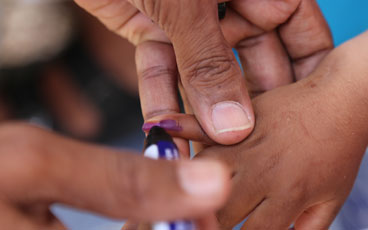 13/01/2020
To prevent a possible outbreak, WHO and national health authorities have been implementing vaccination campaigns and boosting disease surveillance.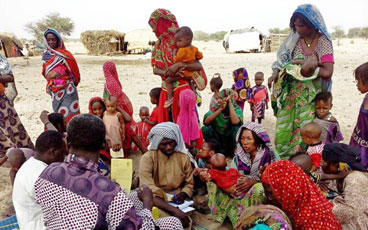 09/01/2020
Ensuring nomadic children receive their polio vaccines is a formidable task.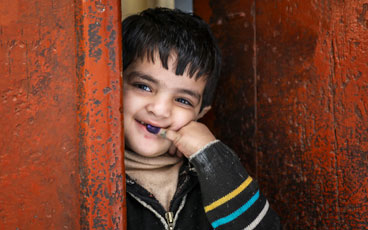 07/01/2020
Update on polio eradication efforts in Pakistan for October 2019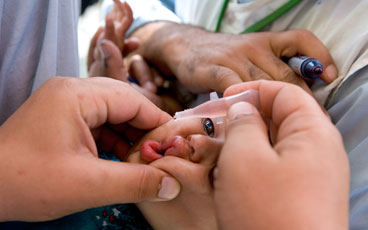 07/01/2020
Update on polio eradication efforts in Afghanistan for November 2019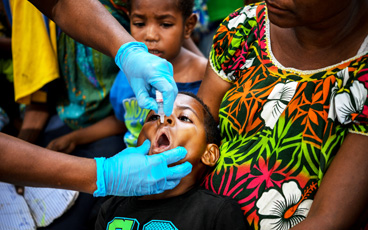 21/12/2019
Kenya, Mozambique and Niger have curbed polio outbreaks that erupted in different episodes over the past 24 months, allowing them to regain their polio-free status, World Health Organization (WHO) announced.