Vaccine-derived Polioviruses
To eradicate polio, we need to stop all strains of the virus, including vaccine-derived polioviruses. This short animation explains how these rare virus strains emerge and how to stop them.
Animation is also available with subtitles in other languages:  Français | عربي | 日本語で| 한국 |
Watch more in the polio eradication animation series
---
Related News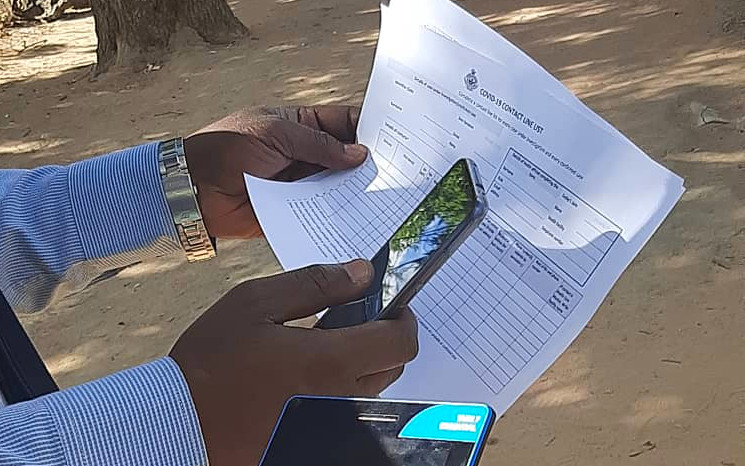 06/07/2020
Significant polio programme resources are being used to fight the pandemic.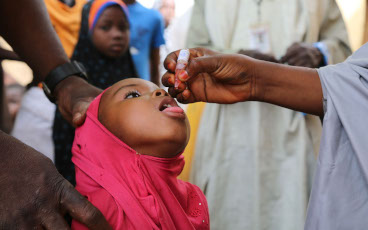 02/07/2020
WHO is looking to fill the Director position of its polio eradication department.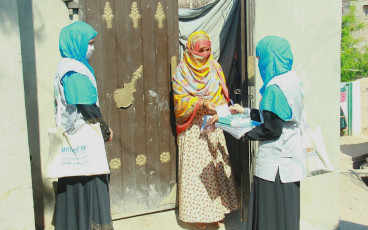 29/06/2020
Polio social mobilisers have adapted their work to support families in Afghanistan.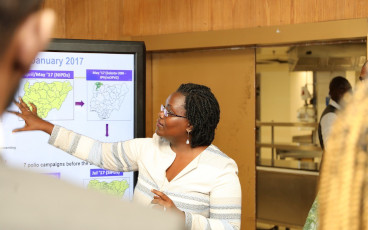 24/06/2020
Dr Fiona Braka, Immunization Team Lead for WHO Nigeria, speaks about fighting polio outbreaks and toppling gender barriers.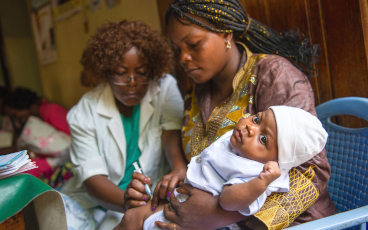 09/06/2020
US$ 8.8 billion pledged to fund immunization through Gavi, the Vaccine Alliance.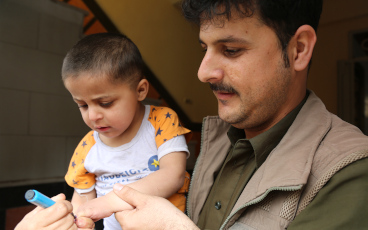 03/06/2020
Update on polio eradication efforts in Afghanistan for April 2020