02/04/2019
Endemic countries, Financing and donors, Research, Surveillance
Pakistan
Pakistan Regional Polio Laboratory nearing completion thanks to Japan International Cooperation Agency
JICA continues to support Pakistan in polio eradication efforts
On 15 March 2019 in Islamabad, representatives from the Embassy of Japan and the Japan International Cooperation Agency (JICA) were given a general update on the progress of the Polio Regional Lab and the surveillance network. Thanks to Japan's funding, 70% of the latest molecular biology equipment has been procured, installed and made operational. JICA representatives also toured the facility and the works in process.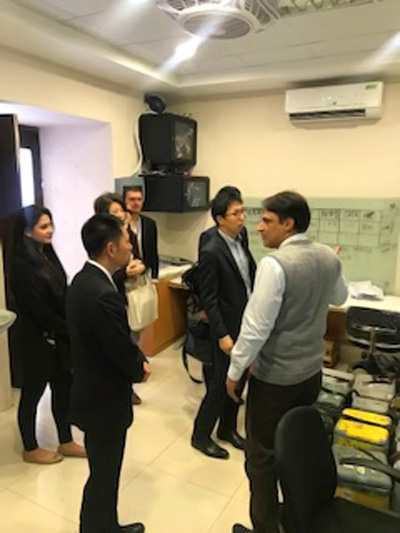 The Government of Japan through JICA is a long-standing and committed donor to the polio eradication efforts by funding initiatives and broader immunization activities in Pakistan since 1996.
As a part of its more recent commitment, JICA is supporting Pakistan in strengthening disease surveillance through a state-of-the-art equipment of the Regional Reference Laboratory at the National Institute of Health in Islamabad.
The Pakistan Regional Polio Lab will go a long way in facilitating poliovirus detection in stool samples and the environment. At present, the lab tests more than 30,000 stool samples from people with paralysis and 950 environmental samples each year, including samples from both Afghanistan and Pakistan. The new soon-to-be operational lab equipment will speed up the ability to process and respond quickly wherever the poliovirus may be hiding. This is critical work in ensuring Pakistan targets its last remaining core reservoirs of poliovirus.
In this last mile of polio eradication, support from JICA is crucial and much appreciated. Pakistan is one of the last remaining polio endemic countries in world, along with Afghanistan and Nigeria. The political and financial commitment from the Government of Japan over the years has already helped Pakistan in reducing the number of polio cases by 96% since 2014. With only 12 cases reported in 2018, Pakistan has a fighting chance of finally consigning polio to the history books.
The Japan International Cooperation Agency (JICA)
The Japan International Cooperation Agency (JICA) assists and supports developing countries as the executing agency of Japanese ODA. In accordance with its vision of "Inclusive and Dynamic Development," JICA supports the resolution of issues of developing countries by using the most suitable tools of various assistance methods, such as technical cooperation, ODA loans and grant aid in an integrated manner.
Related Resources
---
Related News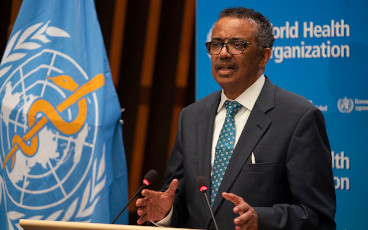 11/11/2020
Plea for international solidarity, following WHO/UNICEF call for emergency action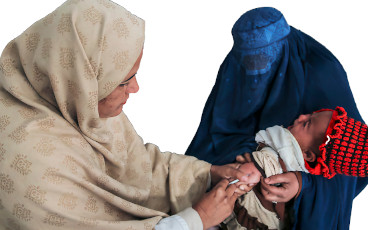 06/11/2020
As COVID-19 disrupts immunizations, urgent action needed to protect most vulnerable children from deadly and debilitating diseases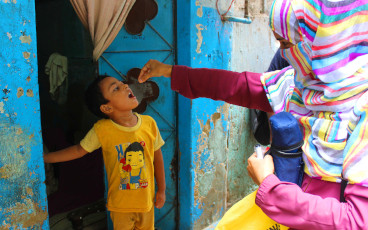 23/10/2020
A win for polio is a win for global health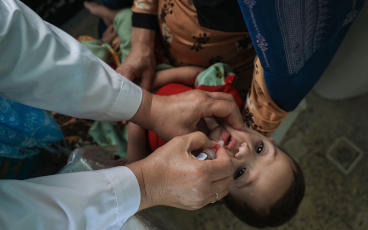 22/10/2020
Update on polio eradication efforts in Afghanistan for August 2020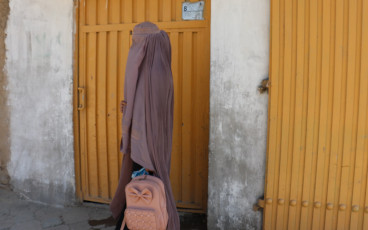 22/10/2020
Dr Farima has overcome many gender barriers to rise in Afghanistan's polio programme and fight COVID-19.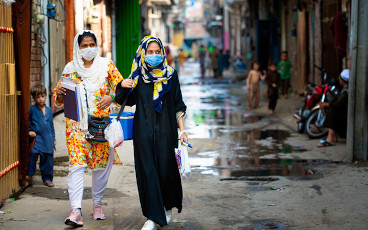 21/10/2020
Update on polio eradication efforts in Pakistan for August 2020