08/08/2018
Endemic countries, Social mobilization, Vaccination campaigns
Pakistan
Pakistan polio update – June 2018
Update on polio eradication efforts in Pakistan for June 2018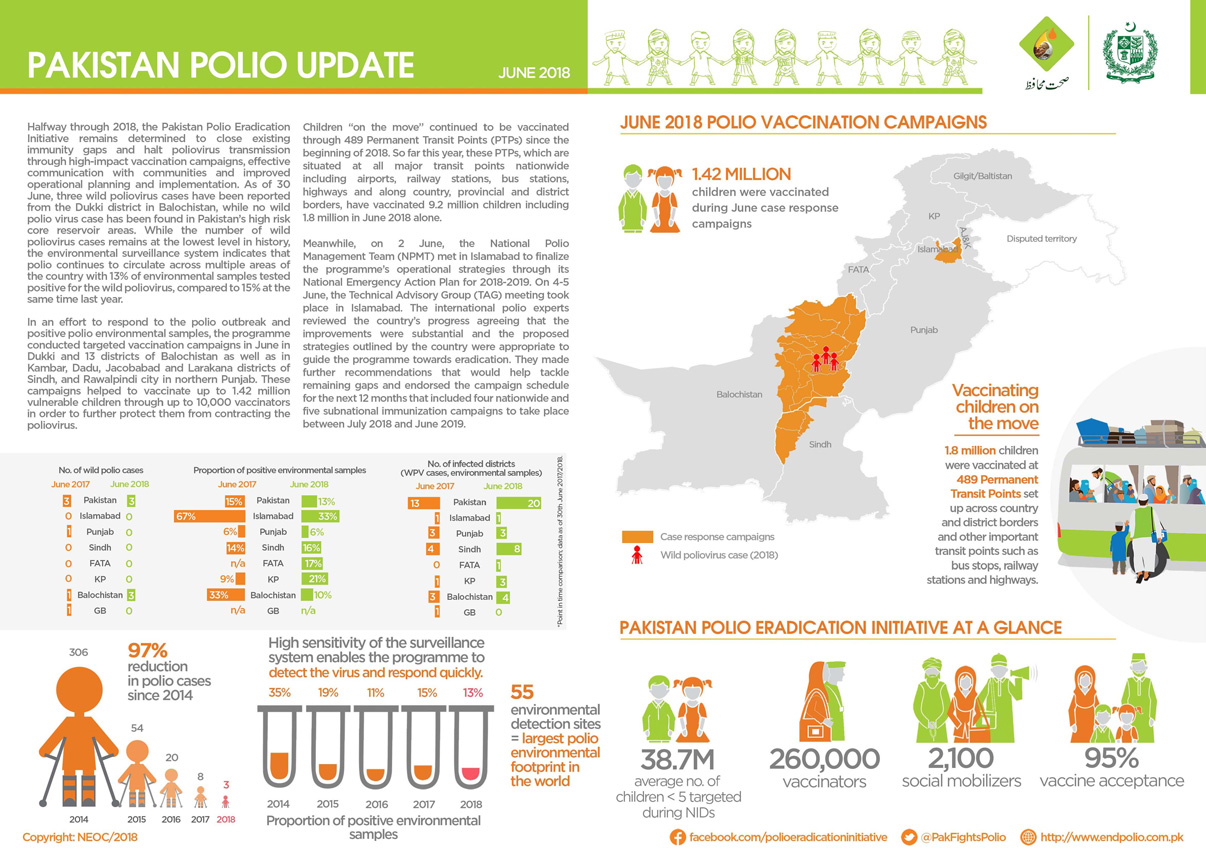 In June:
There were no new cases of wild poliovirus (WPV1) reported.
1.42 million children were vaccinated against poliovirus during case response campaigns by more than 10 000   dedicated frontline workers.
Teams at transit points and borders successfully vaccinated 1.8 million children.
---
Related News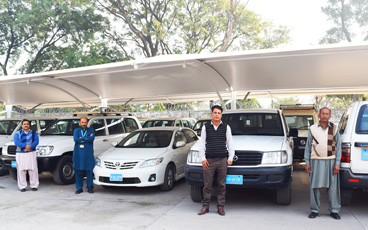 19/02/2019
On the road to polio eradication in Pakistan.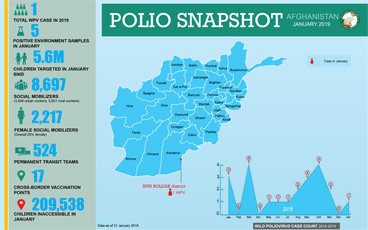 19/02/2019
Update on polio eradication efforts in Afghanistan for January 2019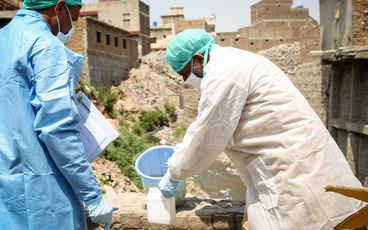 18/02/2019
New action plan to close gaps in polio detection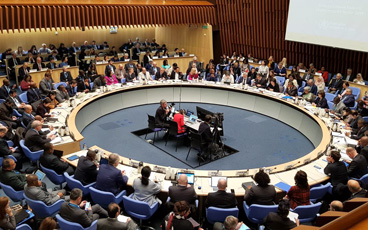 06/02/2019
WHO Executive Board's strong push to finish the job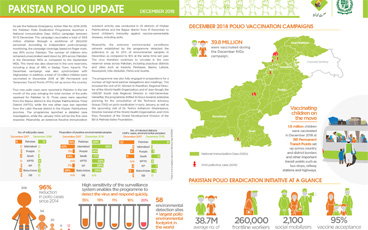 31/01/2019
Update on polio eradication efforts in Pakistan for December 2018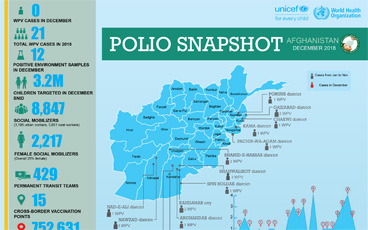 30/01/2019
Update on polio eradication efforts in Afghanistan for December 2018