20/09/2018
Outbreak response, Social mobilization, Vaccination campaigns, Vaccines
Democratic Republic of the Congo
Outbreak response in the Democratic Republic of the Congo
In a complex environment, partners of the polio programme are working to vaccinate every child.
In the Democratic Republic of the Congo, emergency response has been ongoing since 2017 to overcome outbreaks of circulating vaccine-derived poliovirus, caused by low rates of routine immunization. In the battle to close the outbreak, health workers, partners of the Global Polio Eradication Initiative, Governors of affected provinces, and the Ministry of Health are working together to vaccinate every child. In a context with weak health systems and other high-profile health and humanitarian emergencies, these united efforts are crucial to boost population health and keep all young children safe from paralysis.
---
Related News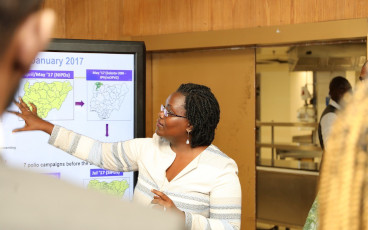 24/06/2020
Dr Fiona Braka, Immunization Team Lead for WHO Nigeria, speaks about fighting polio outbreaks and toppling gender barriers.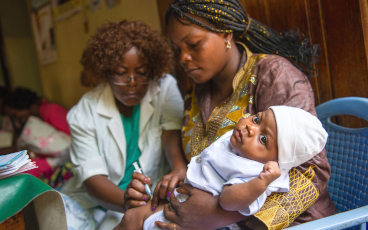 09/06/2020
US$ 8.8 billion pledged to fund immunization through Gavi, the Vaccine Alliance.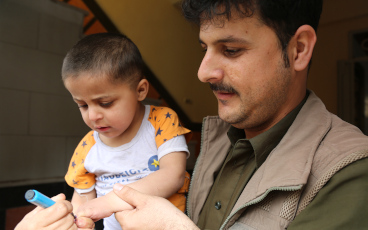 03/06/2020
Update on polio eradication efforts in Afghanistan for April 2020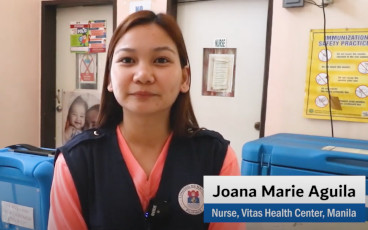 03/06/2020
We join Joana on a vaccination day in Happyland, one of the poorest and most densely populated areas of the city.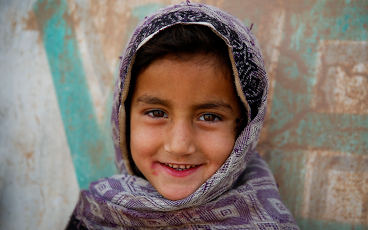 27/05/2020
Update on polio eradication efforts in Pakistan for March 2020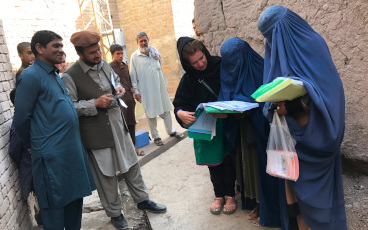 27/05/2020
Melissa Corkum, Polio Outbreak Response Senior Manager for UNICEF, has dedicated a large part of her professional life to ending polio.