20/09/2018
Outbreak response, Social mobilization, Vaccination campaigns, Vaccines
Democratic Republic of the Congo
Outbreak response in the Democratic Republic of the Congo
In a complex environment, partners of the polio programme are working to vaccinate every child.
In the Democratic Republic of the Congo, emergency response has been ongoing since 2017 to overcome outbreaks of circulating vaccine-derived poliovirus, caused by low rates of routine immunization. In the battle to close the outbreak, health workers, partners of the Global Polio Eradication Initiative, Governors of affected provinces, and the Ministry of Health are working together to vaccinate every child. In a context with weak health systems and other high-profile health and humanitarian emergencies, these united efforts are crucial to boost population health and keep all young children safe from paralysis.
---
Related News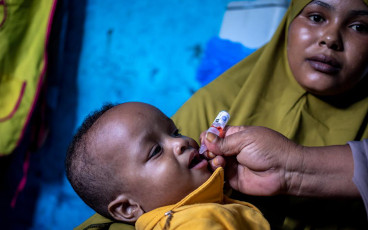 25/11/2020
Community mobilizers build trust with communities ahead of crucial vaccination campaigns.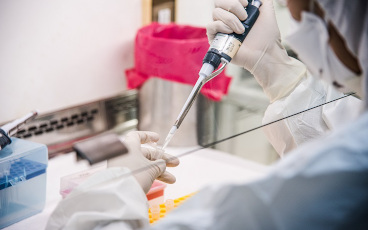 13/11/2020
Nouvel outil à utiliser pour lutter contre le PVDVc2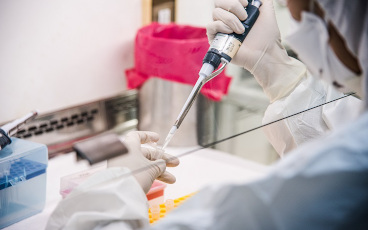 13/11/2020
WHO has issued an Emergency Use Listing recommendation for the type 2 novel oral polio vaccine (nOPV2)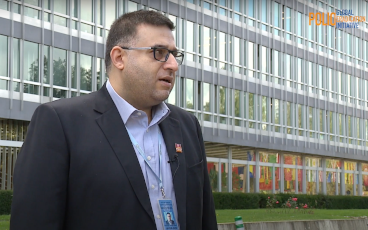 29/10/2020
We talk to Dr Wadood about the impact of COVID-19 on the global polio eradication effort, and how the polio infrastructure is supporting COVID response.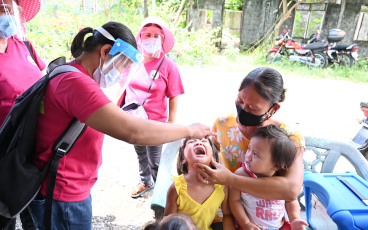 20/10/2020
Joint efforts help reach every child with polio vaccine.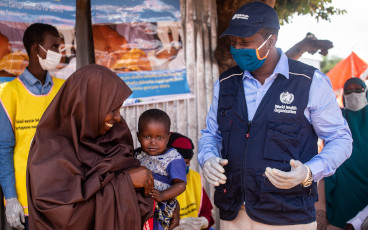 07/10/2020
Integrated polio and measles campaign protects thousands of children.