Global Citizen Festival Drives Commitment to Eradicate Polio
Sixty thousand people gathered to show their support for more sustainable solutions for people and the planet, including polio eradication.
On 26 September, world leaders, celebrities and global citizens gathered together at the Global Citizen Festival in New York to help fight extreme poverty and inequality around the world. Powerful messages from the Prime Ministers of Malta and Luxembourg and Bill Gates took central stage as 60,000 people in Central Park watched musical performances from Beyoncé, Pearl Jam, Ed Sheeran, Coldplay and others.
The Prime Minister of Malta, Joseph Muscat, announced that polio eradication would be on the agenda of the Commonwealth Heads of Government Meeting in Malta in November, which will bring together 53 leaders. The Prime Minister of Luxembourg, Xavier Battel, also announced a contribution of €500 000 to polio eradication operations worldwide.
These important public announcements were supported by backstage conversations which also demonstrated the commitment of world leaders to seeing polio eradication through to the end. Ramesh Ferris, a polio survivor and advocate for eradication, spoke to almost every world leader in attendance of the need to end polio now.
The festival underlined the clear message that polio eradication is a matter of equity, with polio only continuing to exist in areas of the world where conflict or weak health systems stop parents from accessing polio vaccines for their children. We have the tools and know-how to achieve a polio free world; and events like the Global Citizen Festival are helping to ensure that political and financial support for seeing the job through to the end remains strong.
A midterm review of the Global Polio Eradication Initiative's Polio Eradication and Endgame Strategic Plan 2013 – 2018 this spring found that significant progress has been made toward eradication and that a strong framework is in place for stopping polio. It also outlined the shifts in strategy that are needed thanks to changes in conflict affected areas, outbreaks, and weak public health systems in the last few years. With adequate financing and full implementation of proven eradication strategies, we have an opportunity to stop transmission of the virus in the two remaining polio endemic countries (Afghanistan and Pakistan) in 2016, paving the way for the certification of global eradication in 2019. The support of world leaders and global citizens will be essential in seeing polio eradication through to the end.
---
Related News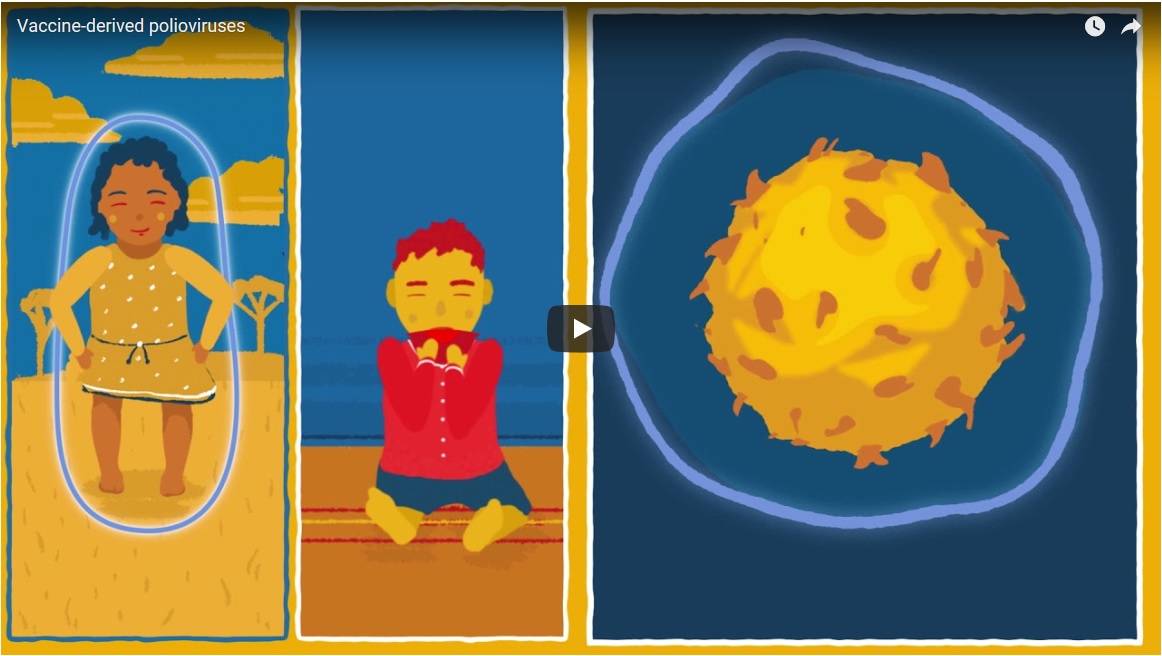 15/01/2018
To eradicate polio, we need to stop all strains of the virus, including vaccine-derived polioviruses. This short animation explains how these rare virus strains emerge and how to stop them.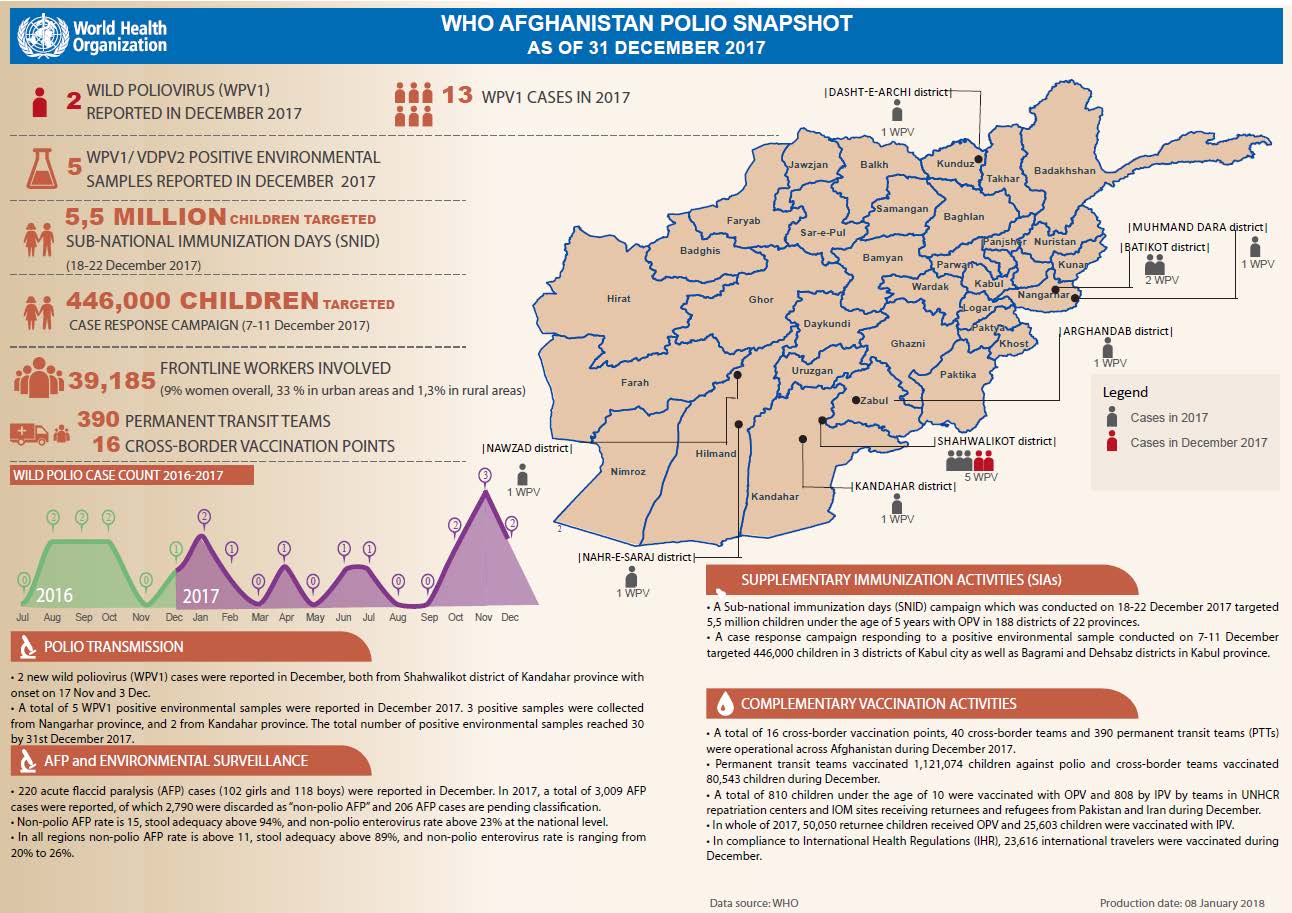 15/01/2018
Update on polio eradication efforts in Afghanistan for December 2017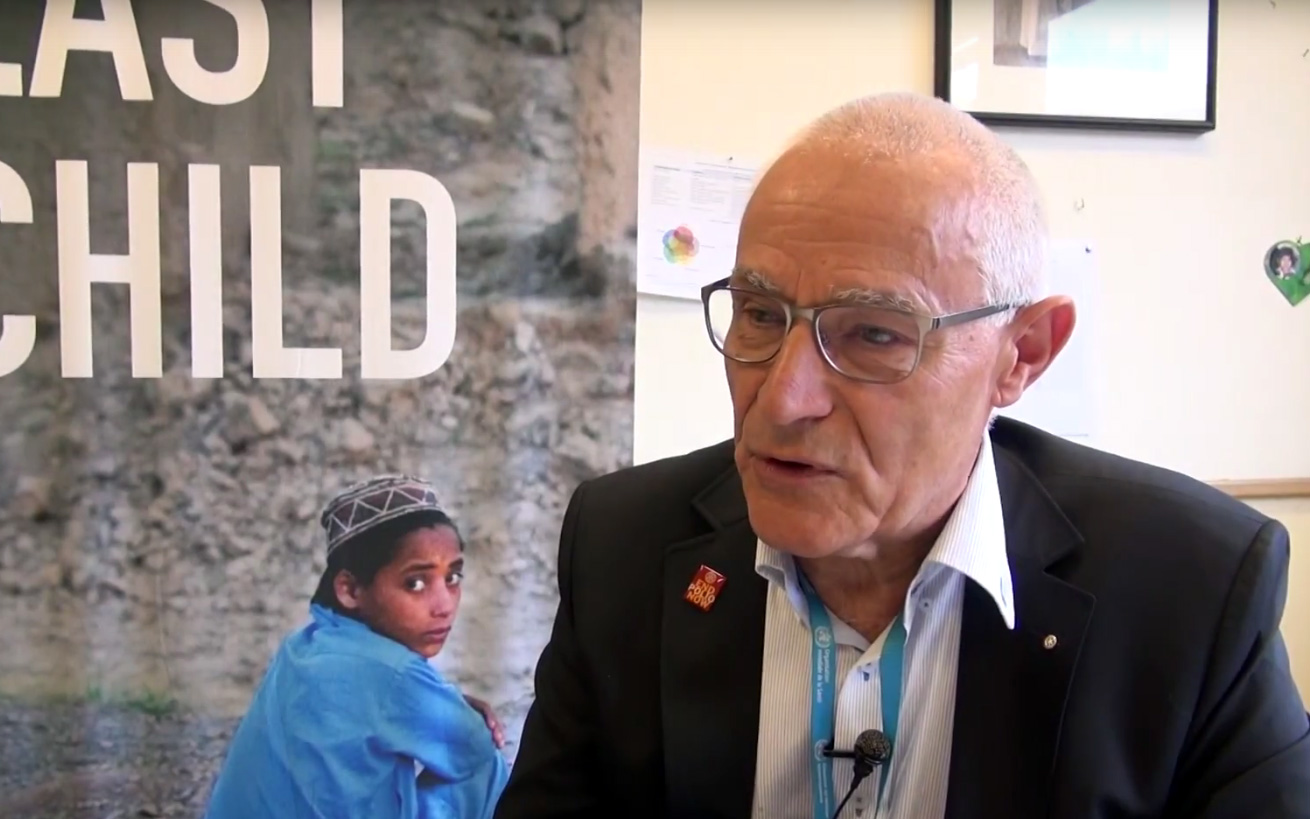 09/01/2018
We join Dr Urs Herzog, Rotarian, polio eradicator, National PolioPlus Advocacy Advisor for Rotary Switzerland and polio survivor himself, as he explains the financial costs of the programme and why it is critical that we eradicate every trace of the virus.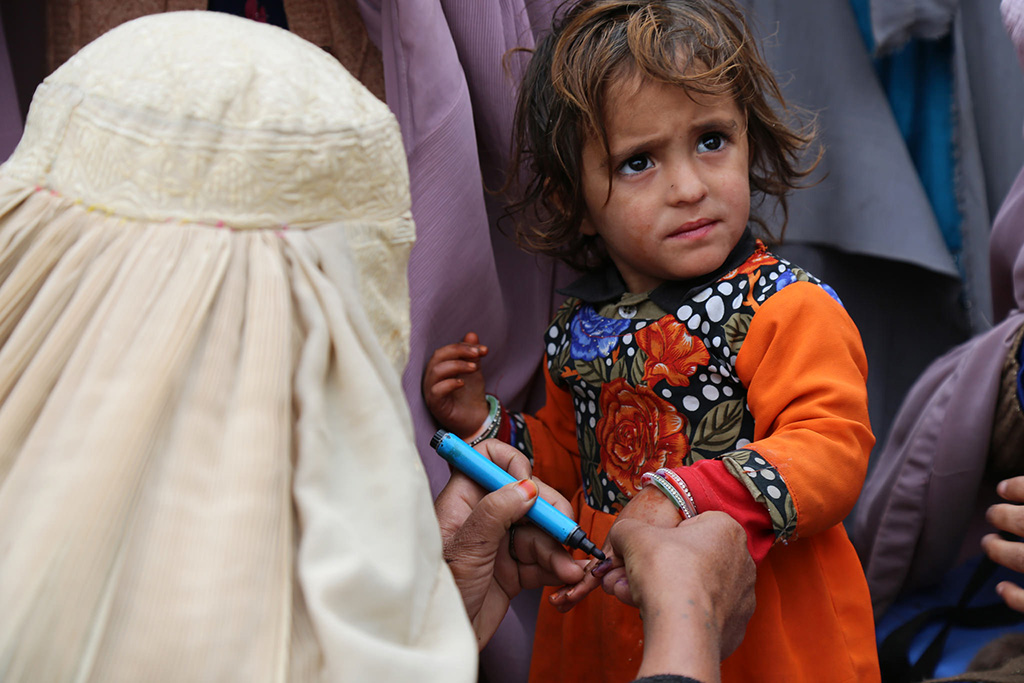 29/12/2017
Johns Hopkins Bloomberg School of Public Health is partnering with institutions in seven countries to help document and disseminate knowledge from the polio programme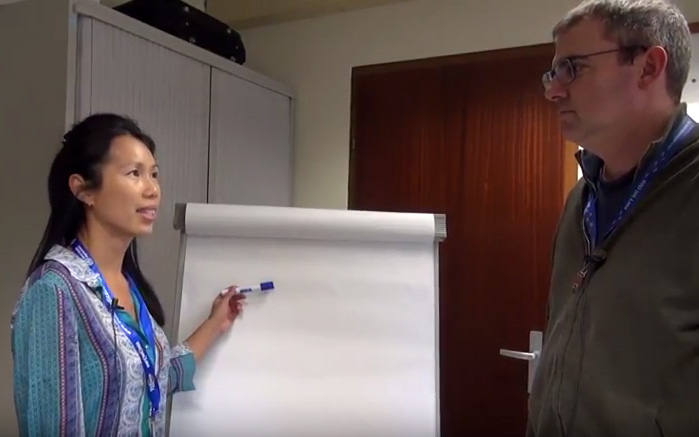 21/12/2017
Carolyn Sein, Technical Officer for the GPEI programme, talks to us about circulating vaccine-derived polioviruses, and the important differences between oral polio vaccine, and inactivated polio vaccine.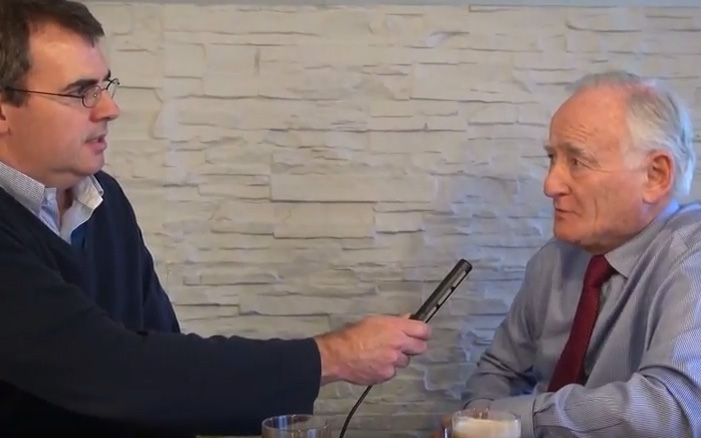 21/12/2017
Professor David Salisbury, chair of the Global Commission for the Certification of the Eradication of Poliomyelitis, talks us through the process of certifying the world as polio-free, and the importance of containing the virus after eradication.