Dalai Lama gives polio vaccine
Launching campaigns in Buddhism's holiest site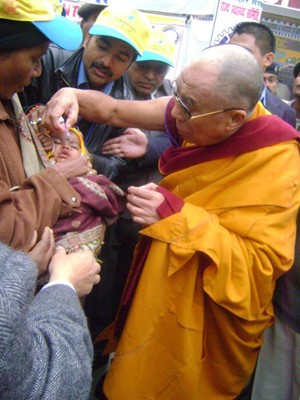 The Dalai Lama inaugurated polio vaccination campaigns here today, in Buddhism's holiest site. The campaigns in Bihar state, India, were the first in the country to use the new bivalent oral polio vaccine, which protects children from both surviving types of wild poliovirus.
---
Related News
02/12/2020
After a pause in polio campaigns due to COVID-19, Chad and other African Region countries strive to boost immunity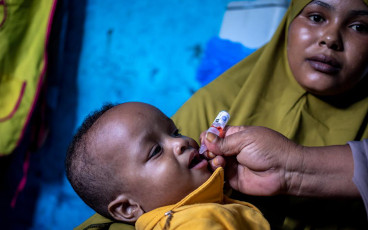 25/11/2020
Community mobilizers build trust with communities ahead of crucial vaccination campaigns.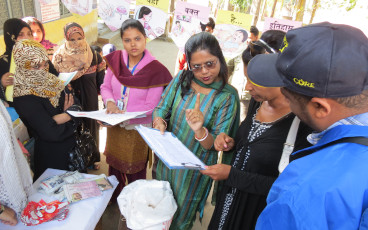 17/11/2020
Ms. Rina Dey, Communications Director for CORE Group Polio Project India, explains why listening to communities is key to ending polio.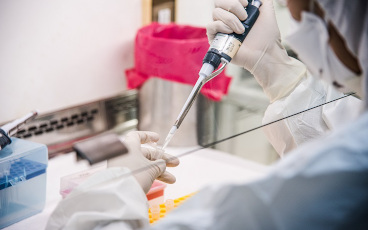 13/11/2020
Nouvel outil à utiliser pour lutter contre le PVDVc2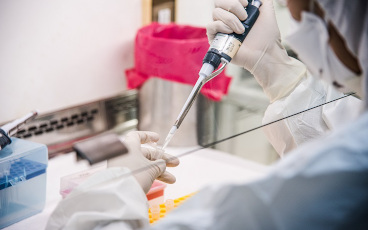 13/11/2020
WHO has issued an Emergency Use Listing recommendation for the type 2 novel oral polio vaccine (nOPV2)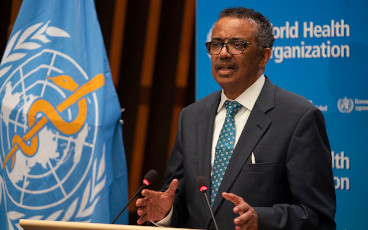 11/11/2020
Plea for international solidarity, following WHO/UNICEF call for emergency action