China – one year polio-free
Model response stopped 2011 outbreak in record time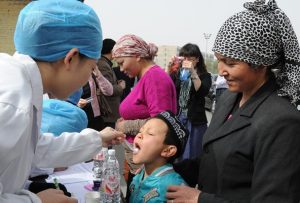 9 October 2012 marks 12-months since China's last polio case had onset of paralysis. In 2011, polio from Pakistan had infected China to cause an outbreak in southern Xinjiang Uyghur Autonomous Region. China had previously been polio-free since 1999 when an importation from India had occurred. The last indigenous polio case dates back to 1994.
Immediately upon detecting the outbreak, the Government of China mounted what can only be described as a true model response, mobilizing every sector of the government and civil society. China's rigorous response succeeded in stopping the outbreak in record-time – within just three months from index to last polio case. Thanks to such decisive actions, it is anticipated that the Western Pacific Region will be able to maintain its polio-free certified status. Much more important than that, however: this model response saved lives and prevented further people from being affected by the devastating, life-long effects of polio. More
Related
---
Related News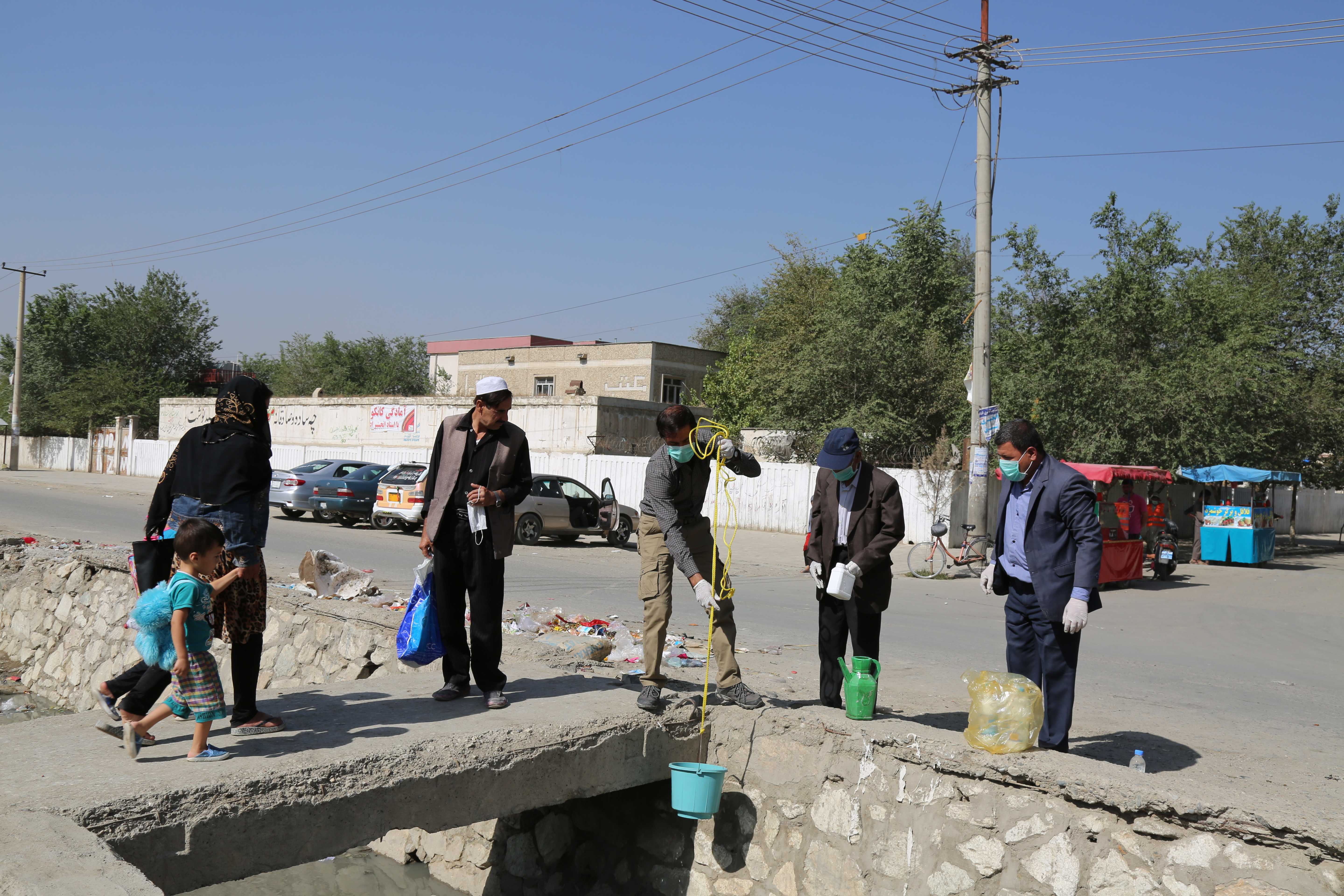 22/01/2018
Afghanistan's surveillance system is the strongest it's ever been, says country experts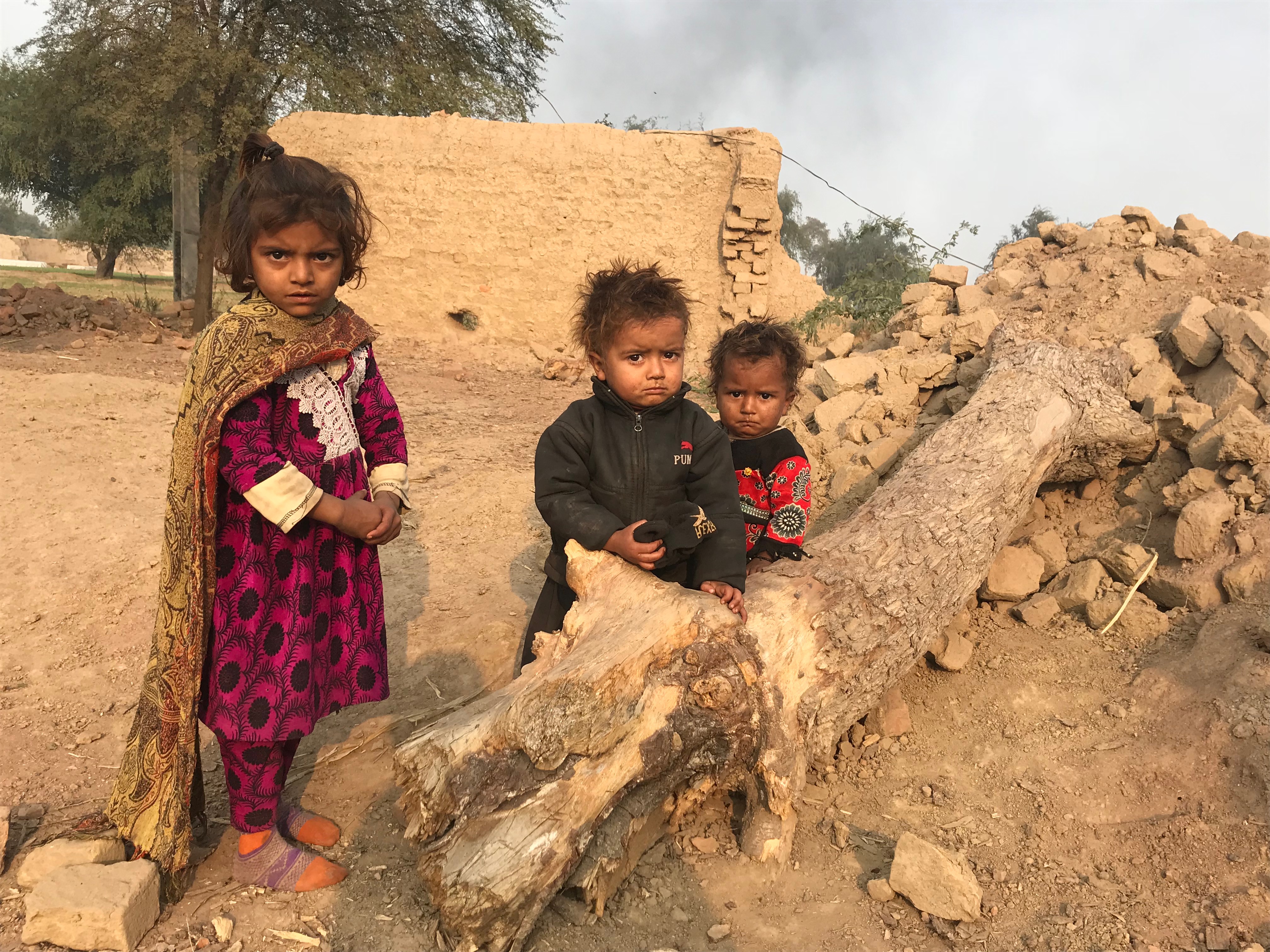 22/01/2018
Over the critical 'low transmission season', Pakistan's polio programme is working feverishly to identify and vaccinate every high-risk mobile child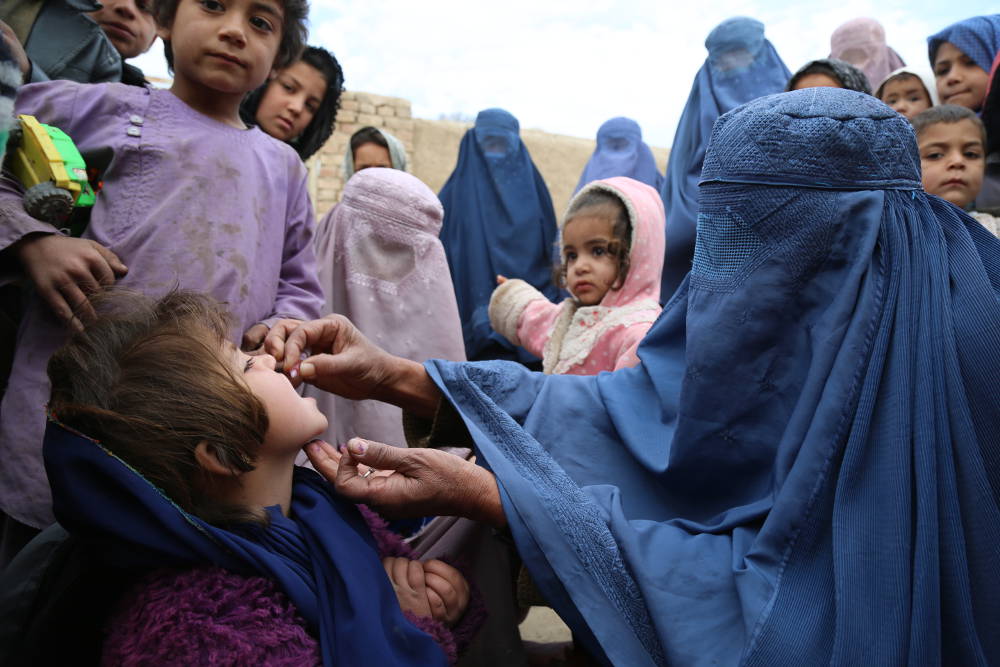 22/01/2018
Women are critical in the drive to eradicate polio in Afghanistan. In one of the final strongholds of the polio virus, vaccination coverage is improving as female vaccinators have more access to children.

19/01/2018
The Global Polio Eradication Initiative (GPEI) is extremely saddened that two committed frontline health workers were killed while delivering vaccines in Quetta, Pakistan. We extend our deepest condolences to their family. The delivery of health care is im...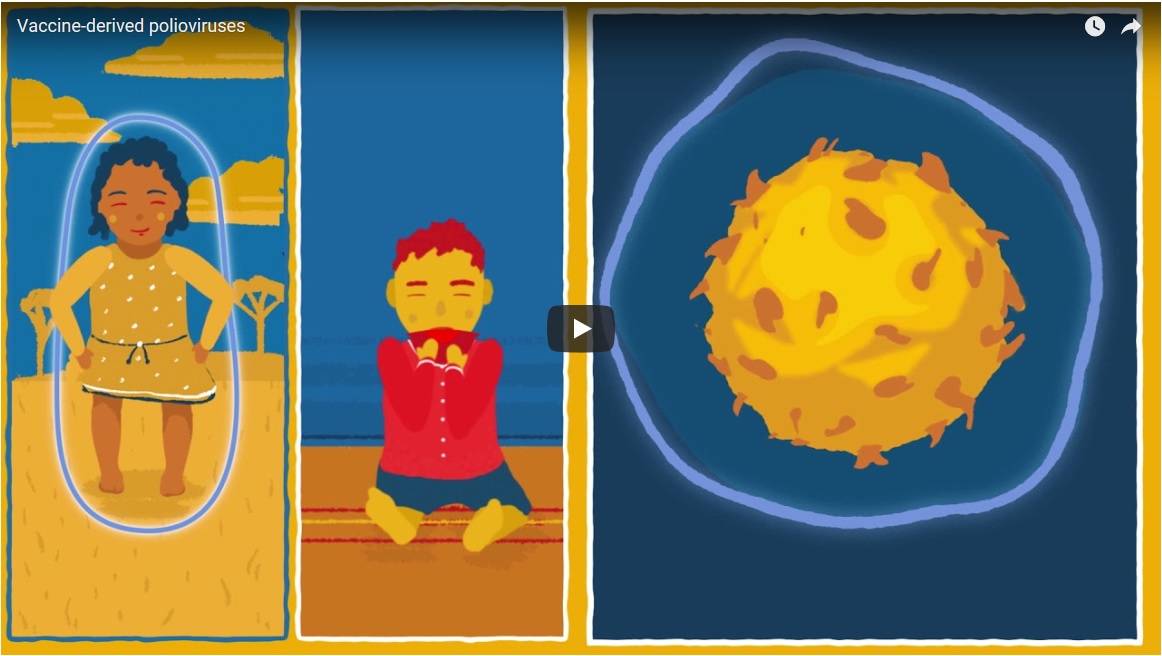 15/01/2018
To eradicate polio, we need to stop all strains of the virus, including vaccine-derived polioviruses. This short animation explains how these rare virus strains emerge and how to stop them.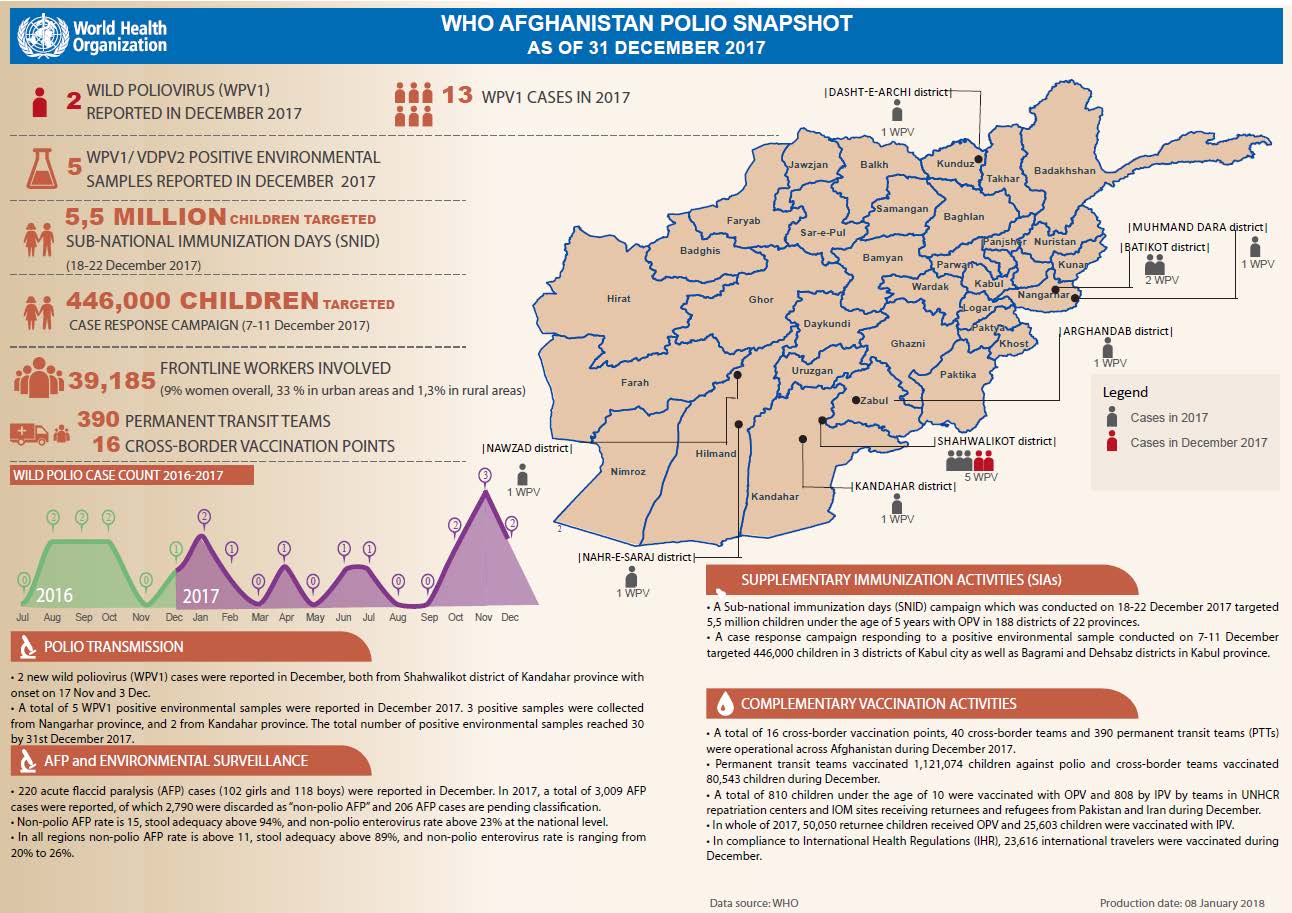 15/01/2018
Update on polio eradication efforts in Afghanistan for December 2017