25/08/2020
Certification, GPEI partners
Africa
Africa Kicks Out Wild Polio
Visit the "Africa Kicks Out Wild Polio" website for content on the WHO African Region's efforts to eradicate wild polio.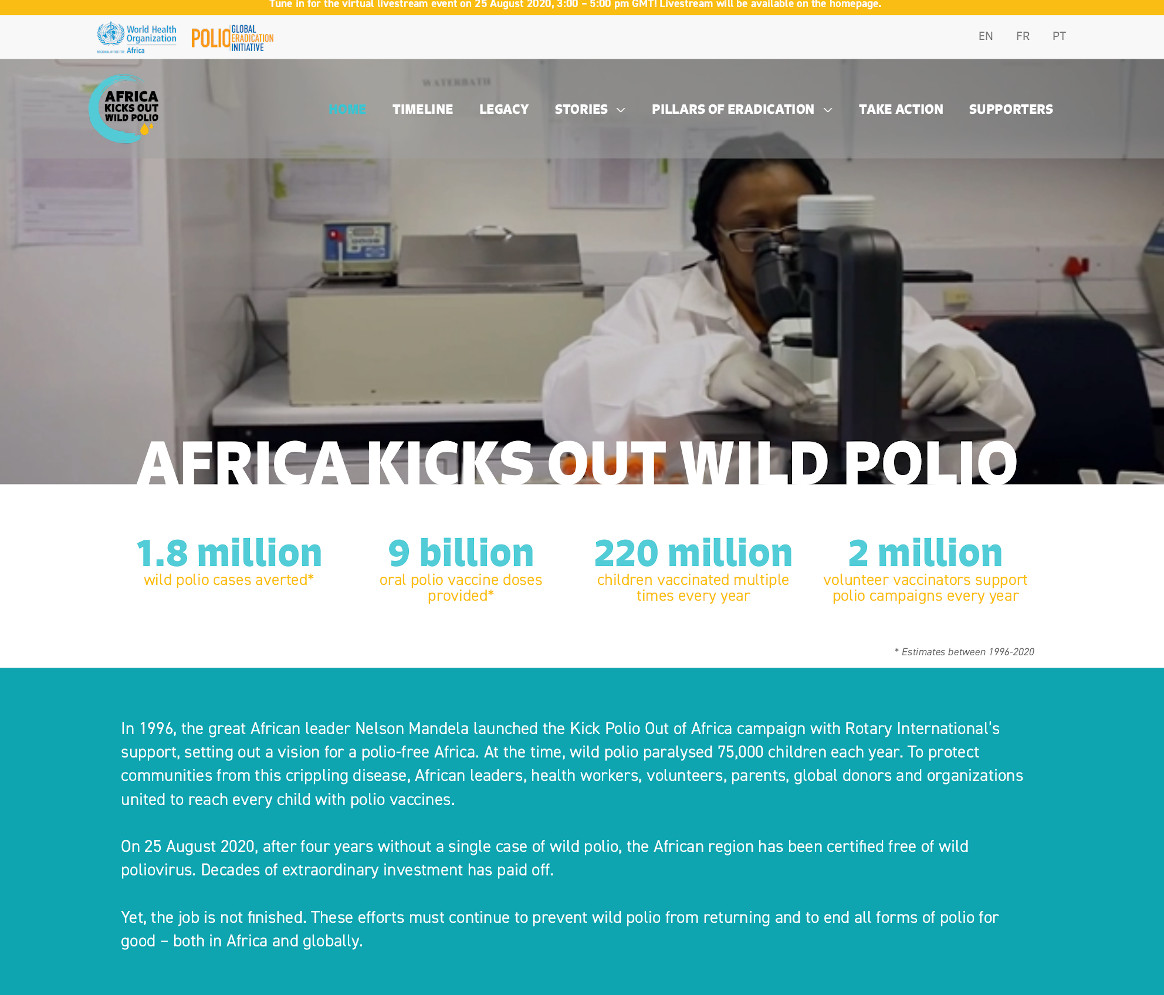 Click on the image for information and multimedia content.
---
Related News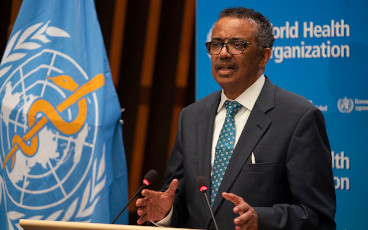 11/11/2020
Plea for international solidarity, following WHO/UNICEF call for emergency action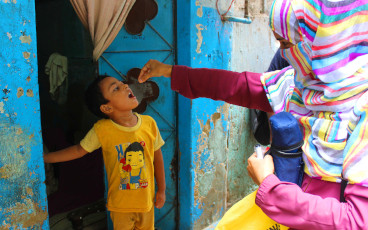 23/10/2020
A win for polio is a win for global health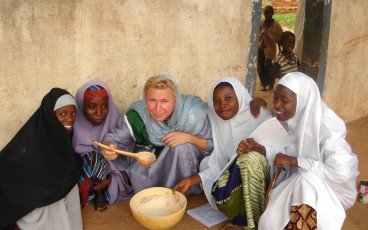 30/09/2020
Wherever she is in the world, Dr Gerber aims to deliver demonstrable impact to communities.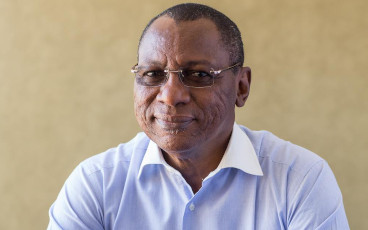 24/09/2020
Dr. Tunji Funsho was honored as one of TIME's 100 most influential people for 2020.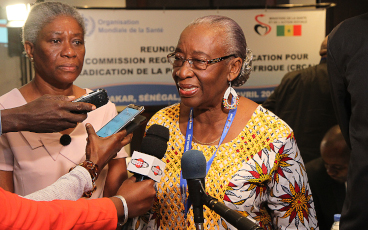 31/08/2020
Professor Rose Leke on polio eradication, gender and women in science.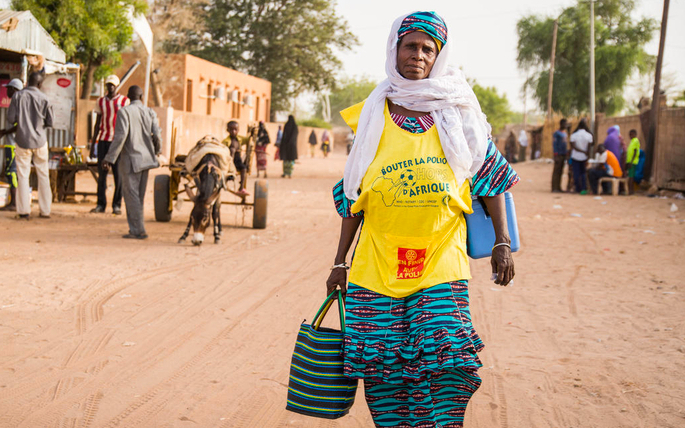 25/08/2020
Support from national governments and global donors critical to the region's success against wild polio and must continue to achieve a polio-free world