25/08/2020
Certification, GPEI partners
Africa
Africa Kicks Out Wild Polio
Visit the "Africa Kicks Out Wild Polio" website for content on the WHO African Region's efforts to eradicate wild polio.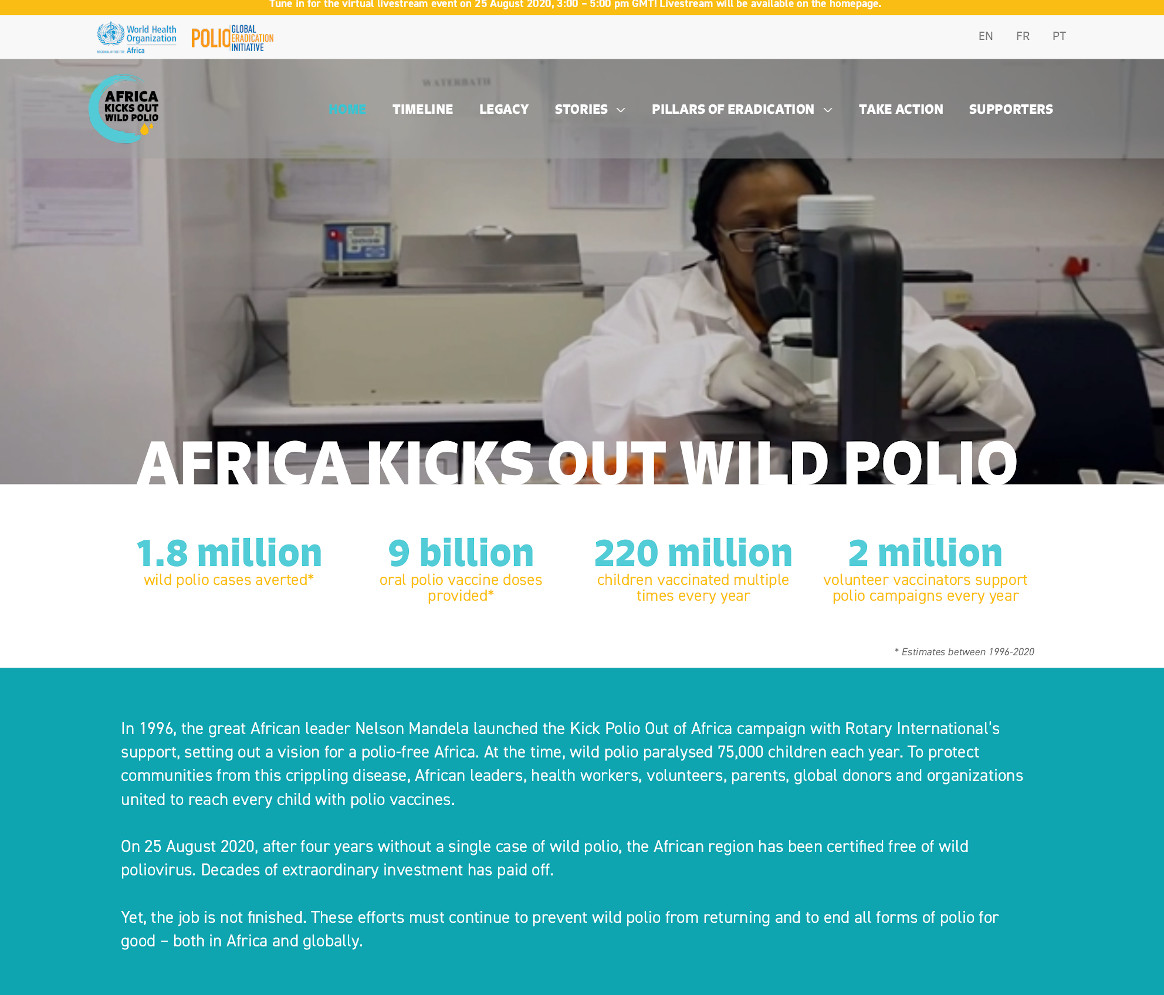 Click on the image for information and multimedia content.
---
Related News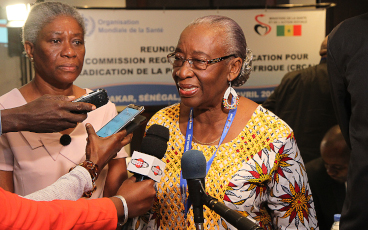 31/08/2020
Professor Rose Leke on polio eradication, gender and women in science.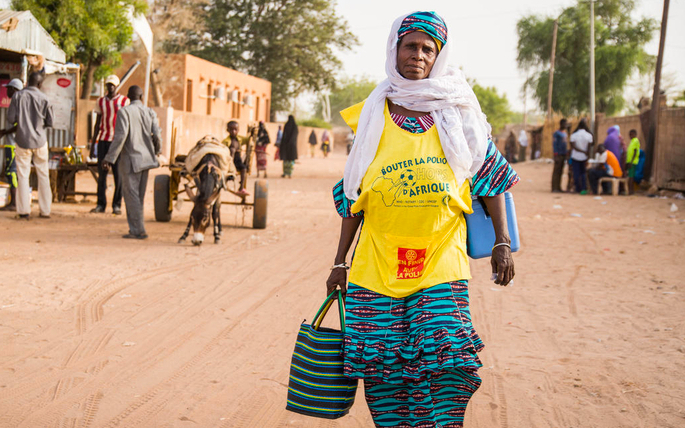 25/08/2020
Support from national governments and global donors critical to the region's success against wild polio and must continue to achieve a polio-free world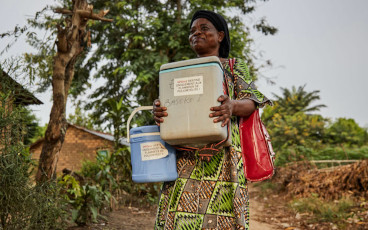 25/08/2020
How the African Region is Celebrating the End of Wild Polio while cVDPV Outbreaks Continue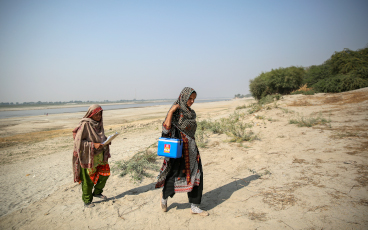 28/07/2020
Meet a few of the women in Rotary playing a pivotal role in the effort to eradicate the disease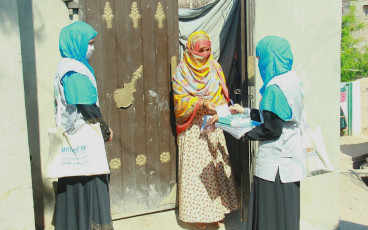 29/06/2020
Polio social mobilisers have adapted their work to support families in Afghanistan.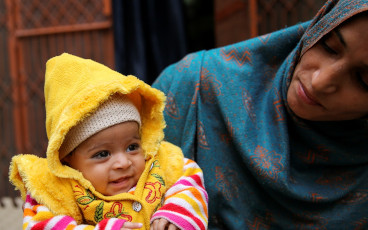 18/05/2020
Continued funding is crucial to respond to COVID-19, end polio and tackle other vaccine-preventable diseases.