19/02/2019
Endemic countries, Social mobilization, Vaccination campaigns
Afghanistan
Afghanistan Polio Snapshot – January 2019
Update on polio eradication efforts in Afghanistan for January 2019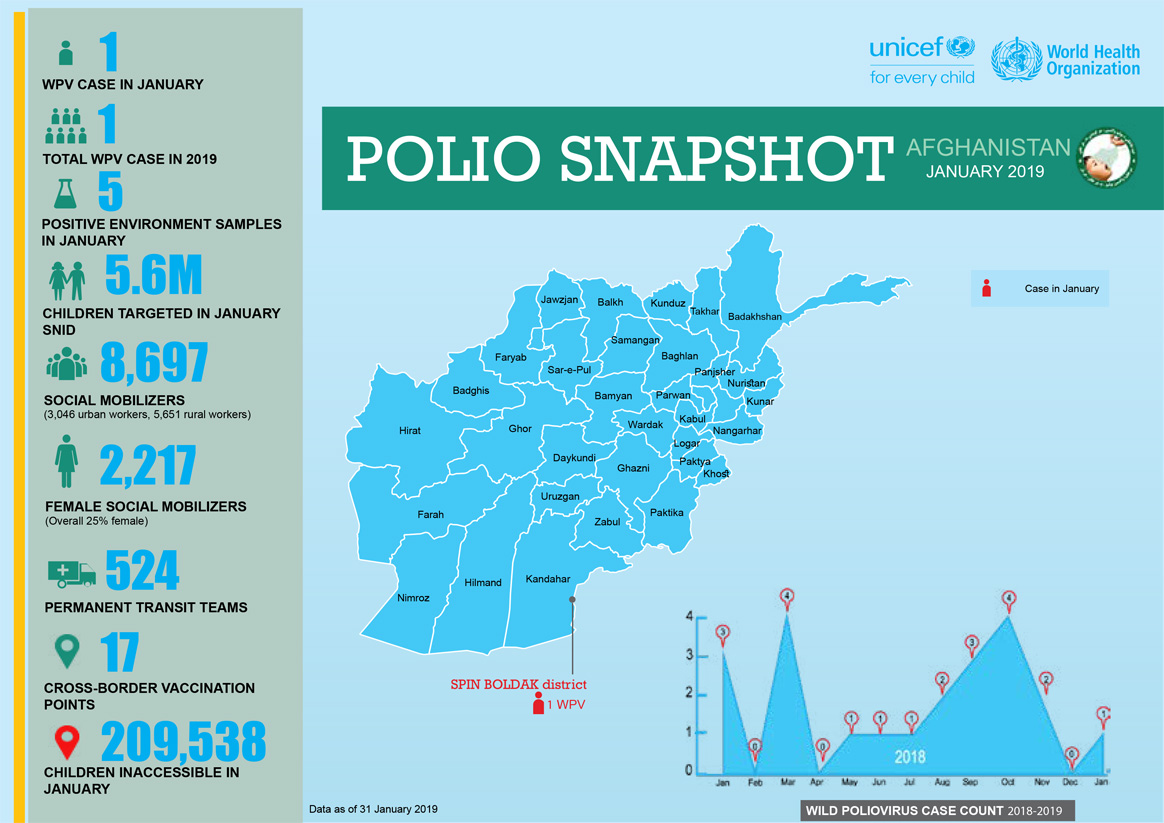 In January
1 case of wild poliovirus was reported in January 2019.
5.6 million children under the age of five were targeted during the January Supplementary Immunization Activities (SNIDs).
524 Permanent Transit Teams (PTTs) were operational across Afghanistan in January 2019.
---
Related News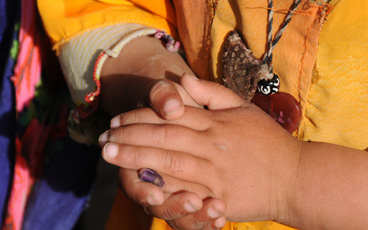 24/05/2019
Health leaders at 72nd World Health Assembly welcome new Polio Endgame Strategy 2019-23: acknowledge a lot accomplished, a lot more to do to finish global polio eradication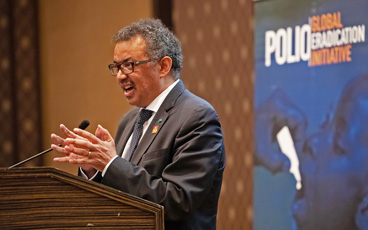 23/05/2019
Global Polio Eradication Initiative stakeholders convene to celebrate the Endgame Strategy 2019-2023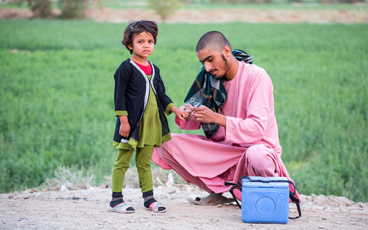 22/05/2019
Update on polio eradication efforts in Afghanistan for April 2019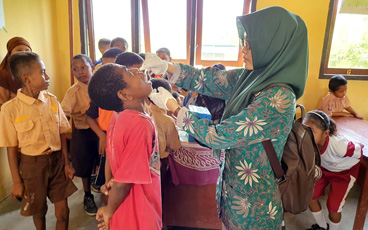 14/05/2019
Papua and West Papua provinces rise to challenges of stopping polio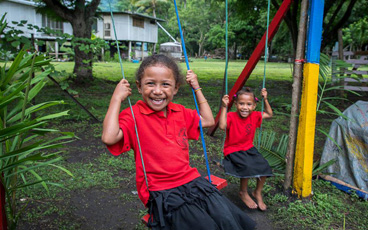 24/04/2019
Women are ensuring that the children in Papua New Guinea are protected and vaccinated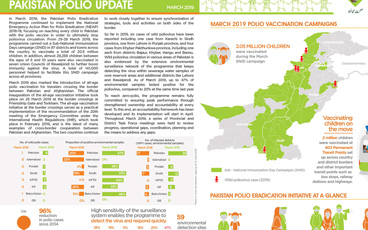 23/04/2019
In March: 4 new cases of wild poliovirus cases were reported. 2  million children were vaccinated in March 2019 at 403 Permanent Transit Points (PTPs) set up across the country. 20.5 million children were vaccinated with oral polio...