Wild poliovirus in Kenya
Emergency response planned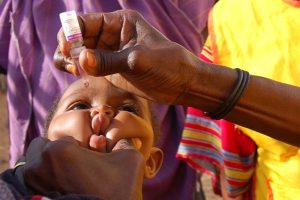 An investigation team is in Dadaab, Kenya following reports of a child paralyzed by wild poliovirus type 1 (WPV1). This is the first WPV case confirmed in Kenya since July 2011. The location is close to the border with Somalia, where a child was paralyzed by polio in the capital Mogadishu on 18 April. Dadaab hosts a major refugee camp, housing nearly 500,000 persons from across the Horn of Africa, including from Somalia.
An initial outbreak response is expected to start next week, following international outbreak response standards. Somalia has already conducted an emergency response in the Banadir region including and around Mogadishu.
Countries across the Horn of Africa are now at significant risk of this outbreak, due to large-scale population movements and persistent immunity gaps in some areas. In 2005, polio spread from the Horn of Africa and across the Gulf of Aden to cause a devastating outbreak in Yemen, which left 479 children paralysed for life. The adoption of international outbreak response standards and the development of new vaccines since then – when fully implemented with high-quality vaccination operations – have considerably reduced the severity and duration of such outbreaks.
Related
---
Related News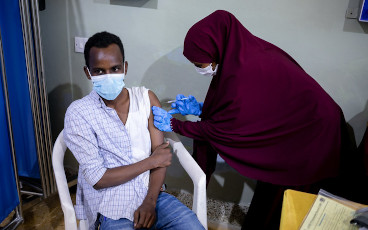 24/01/2022
The support polio teams provide to deliver COVID-19 vaccines underlines the vital role they can play for health priorities beyond polio.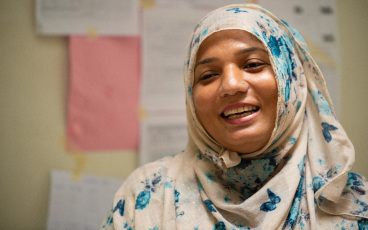 18/01/2022
Soni Farhan's work to eradicate polio has been as healing for her as it has been for the children she's determined to help.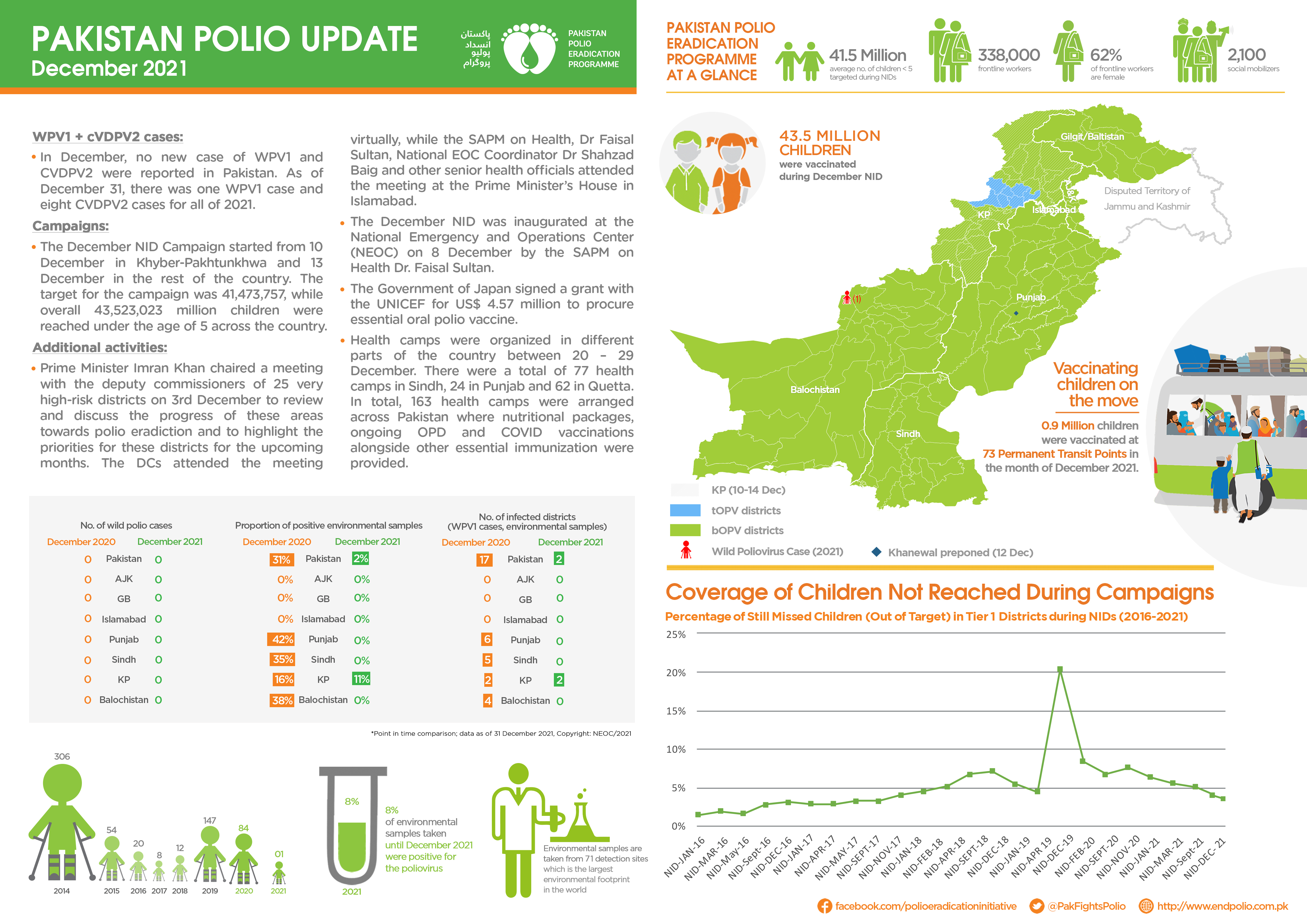 13/01/2022
Update on polio eradication efforts in Pakistan for December 2021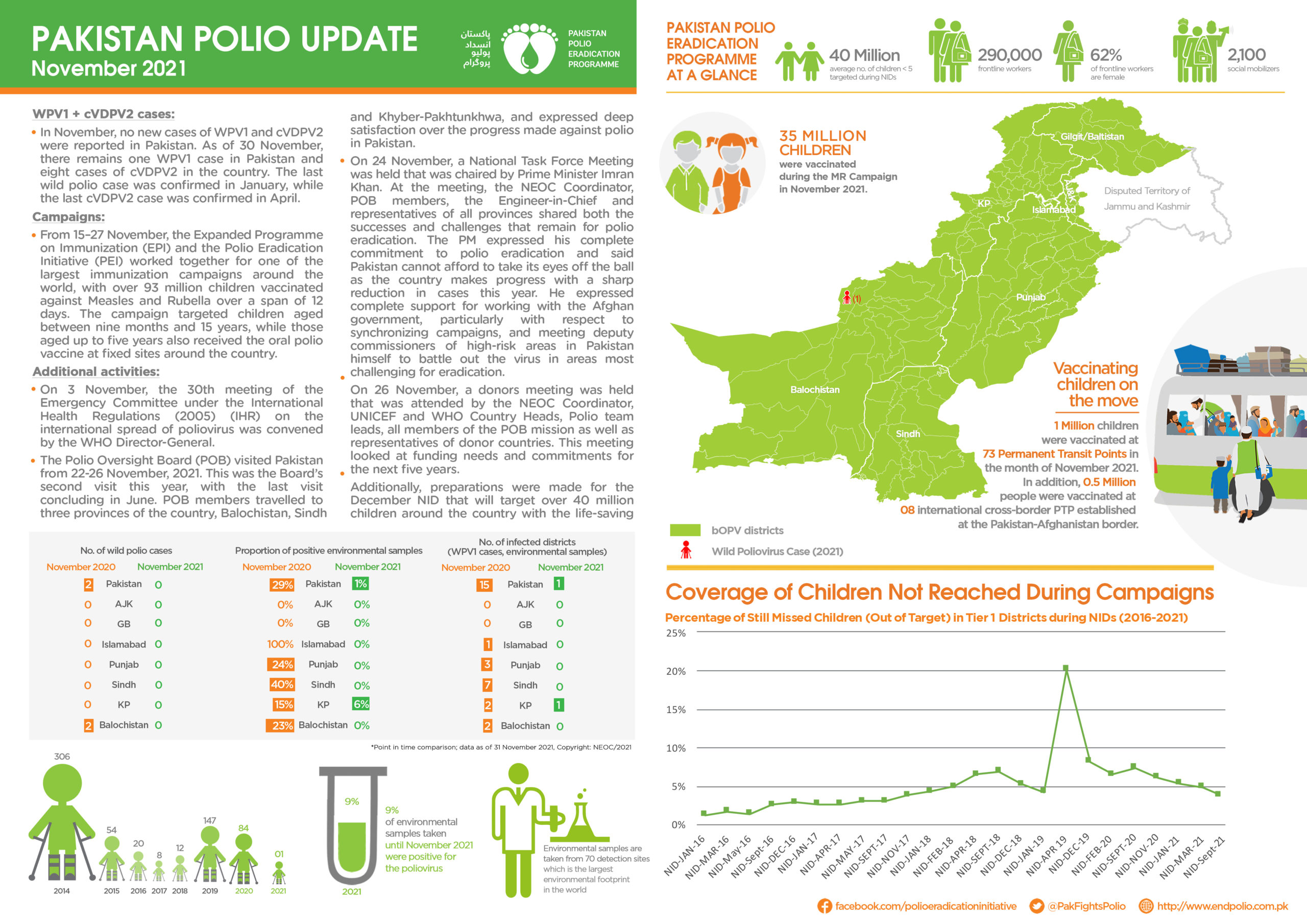 21/12/2021
Update on polio eradication efforts in Pakistan for November 2021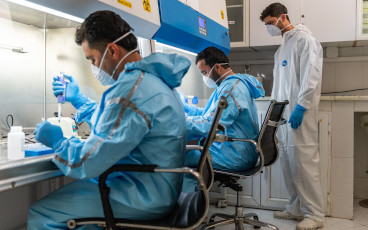 20/12/2021
2021 may go down in history as the turning point in the global effort to eradicate polio.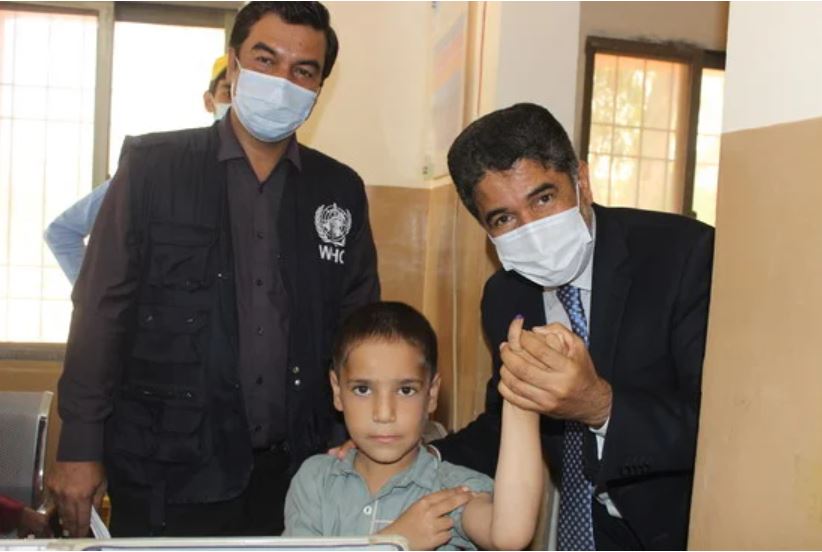 16/12/2021
High level commitment to ending polio in Pakistan by regional UN leadership